VEXcode VR Enhanced and VEXcode VR Premium include access to offline versions of VEXcode VR for locations with intermittent or no internet access.
This article provides step-by-step instructions for sharing and using Offline VEXcode VR, including how and when to verify licensing information.
Download Offline VEXcode VR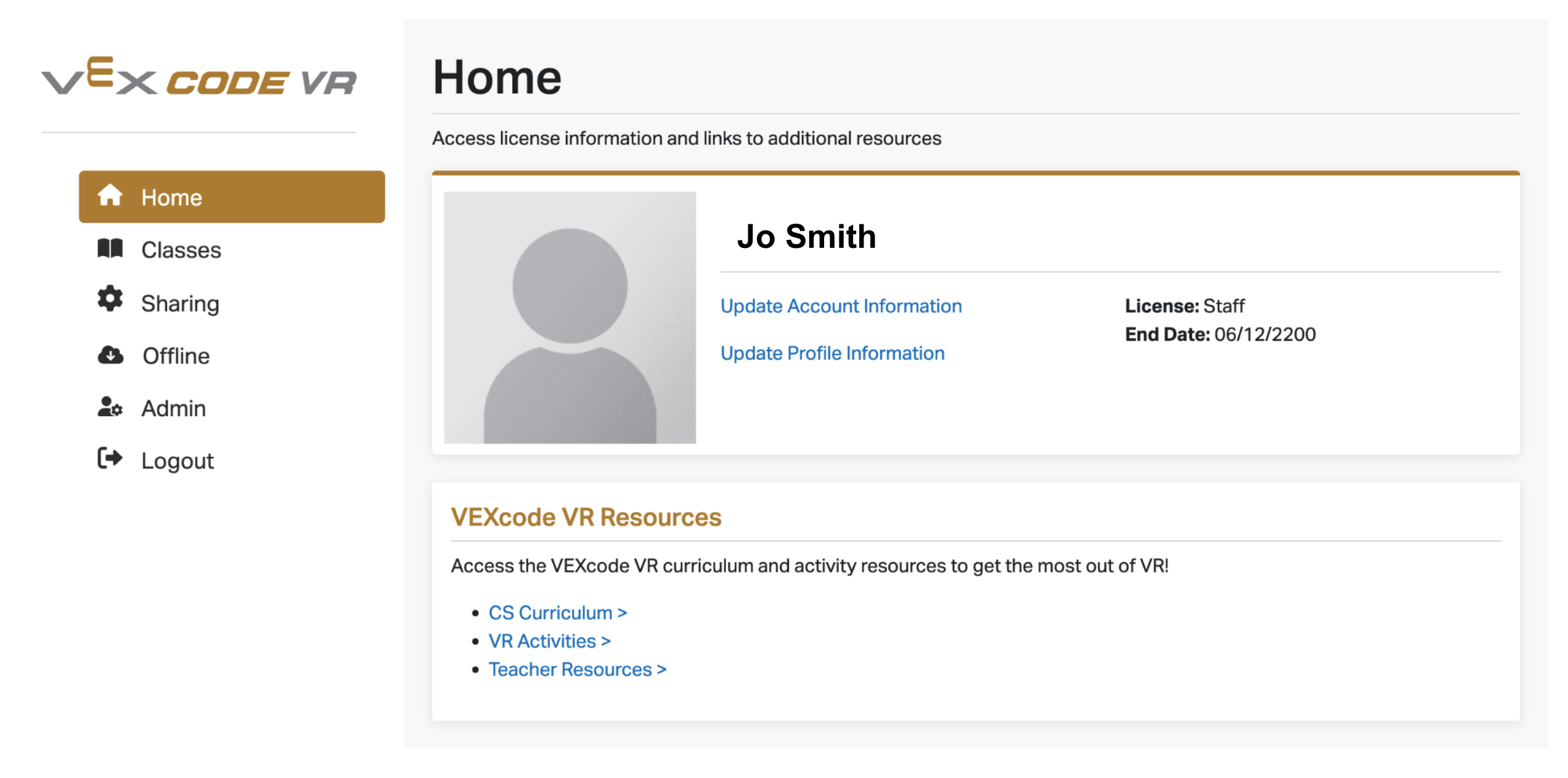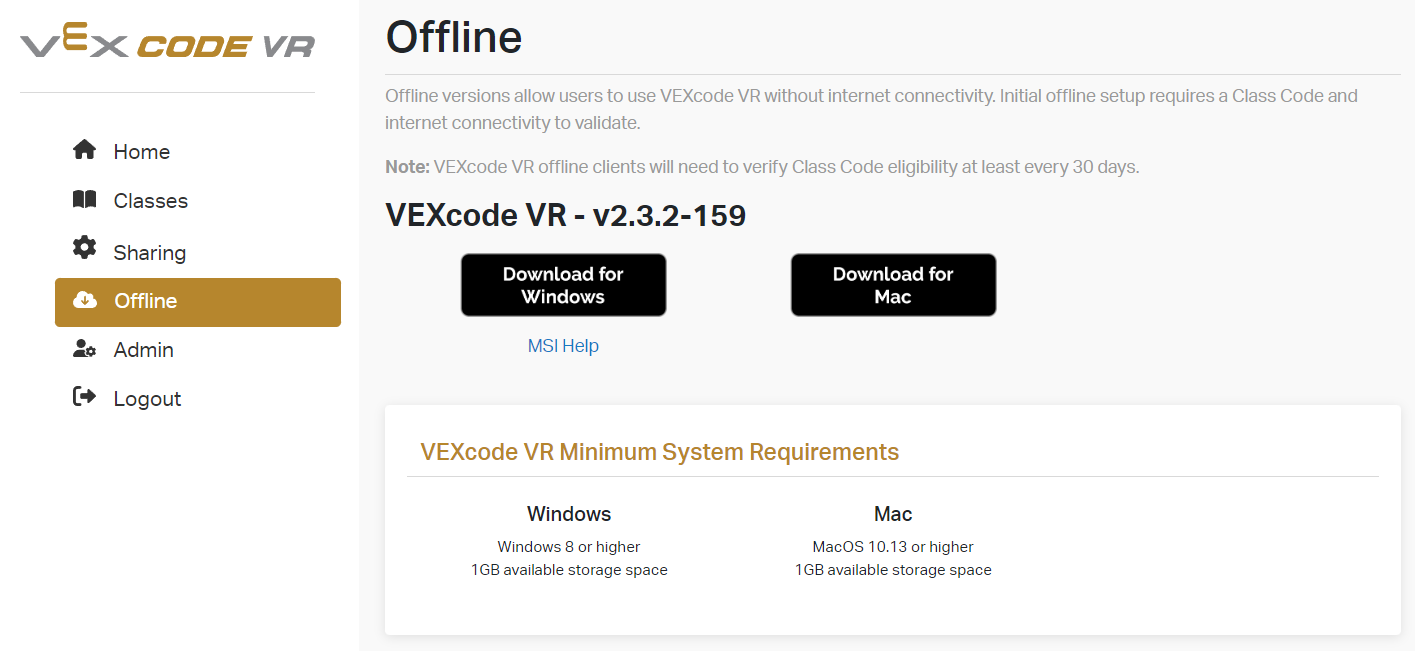 Select "Offline" to view minimum system requirements and download links.

Select the appropriate download button for your operating system, and follow instructions to install Offline VEXcode VR to the device. The download link can be shared with students and families for use in combination with your class code.
Entering a Class Code for Offline VEXcode VR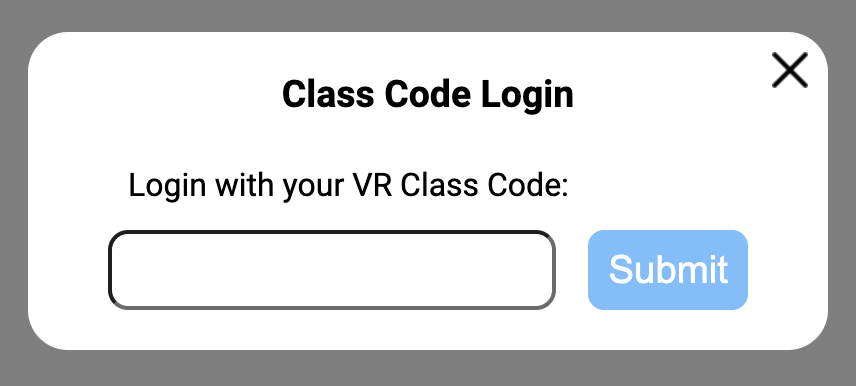 When Offline VEXcode VR is launched, the user will immediately be prompted to enter the class code. To learn how share a class code or to log into a class in VEXcode VR Enhanced or Premium, see this article.
Verifying Class Code Eligibility
Offline VEXcode VR requires a class code and internet connectivity to validate the license at the first use. After the first use, VEXcode VR offline clients will need to connect to the internet to verify class code eligibility at least every 30 days.