Entry Points to VEX and the REC Foundation
In this article, educators will find resources and articles to get started teaching with VEX.
Welcome to Teaching With VEX
I believe that teaching is the most challenging, but also the most rewarding, occupation in the world. When provided with the right resources, teachers can develop and amplify innovative solutions in their classrooms.
The VEX Continuum enables you, as an educator, to bring STEM, Computer Science, and robotics to life with your students in hands-on, engaging ways. With VEX, both teachers and students are creators, not just consumers, of technology.
As you teach with VEX in your setting, educators.vex.com can serve as a 'home base' as you get started or continue teaching with VEX. Begin with the educator certification for your platform to learn how to set up and organize your materials for classroom use, build and code your robots, and teach with STEM Labs and activities.
Beyond the certifications, educators.vex.com offers you the ability to explore curriculum resources, standards alignment, research, support articles, and more. No matter your setting, educators.vex.com is here to support you on your STEM teaching journey!
Jason McKenna - former classroom teacher
---
Educator Certifications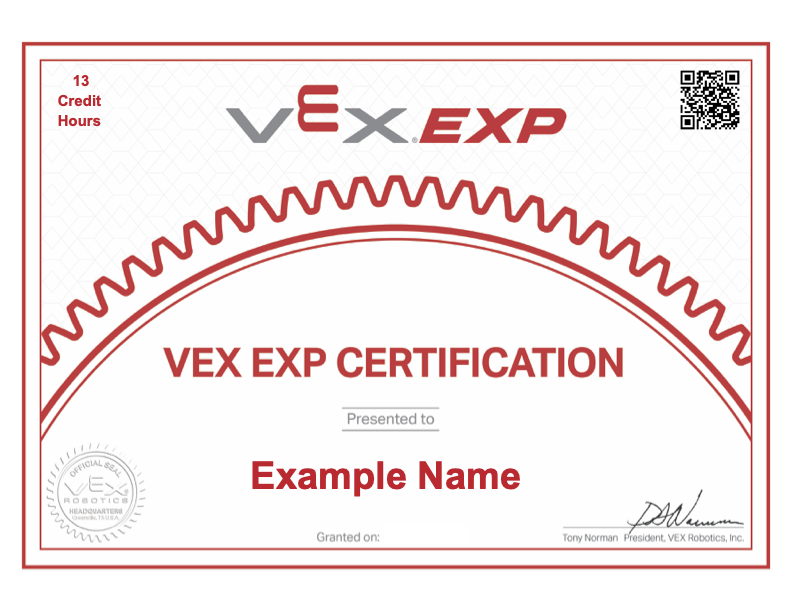 VEX offers free, online training that works around your schedule to help educators at all different backgrounds and levels of experience. You will experience fun and engaging lessons while supporting students as they become proficient with the VEX Robotics system. By the end of the VEX Certified Educator program you will receive a certificate with professional development hours, and you will be fully prepared to implement VEX Robotics and become a leader in technology and innovation within your school and community. Educator Certifications are free.
Learn more about the VEX Certified Educators program.
---
Professional Development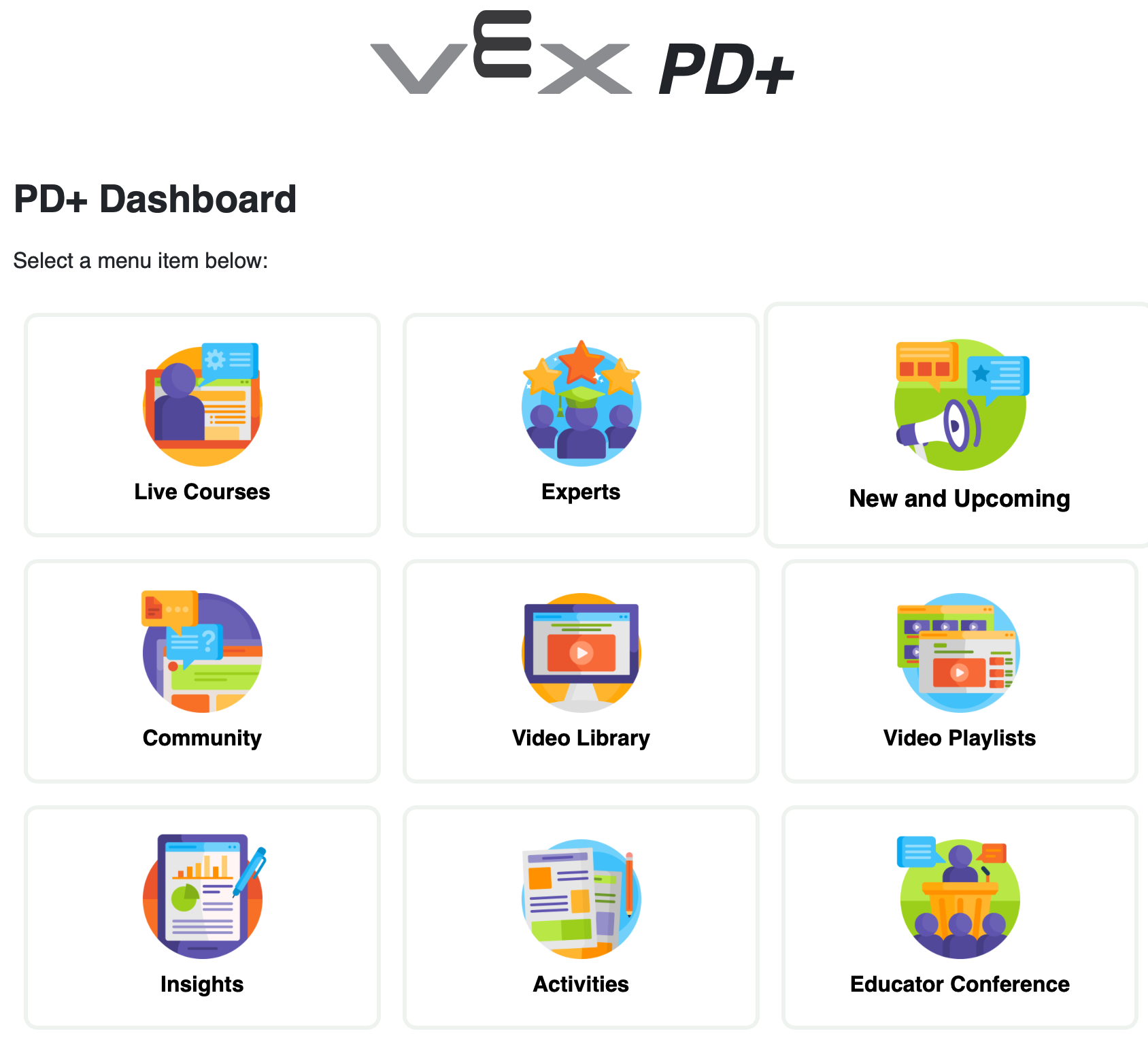 VEX Professional Development Plus (PD+) offers access to a catalog of Professional Development videos, participation in a Professional Learning Community, access to the VEX Educators Conference, exclusive STEM Webinars, and much, much more.
Content and resources included:
Learn from the team at VEX with online courses
Learn at your own pace with the collection of videos and video playlists
Engage in conversations in the Professional Learning Community
Read new and interesting STEM commentary in the STEM insight articles
Keep up with the latest additions and live events happening in VEX PD+
Earn achievements, certificates, and PD hours by participating in online courses and watching videos
Access a free 3-day trial to preview VEX PD+ content
New and fresh content is added monthly. Learning never stops with VEX PD+!
Learn more at
---
Curriculum for STEM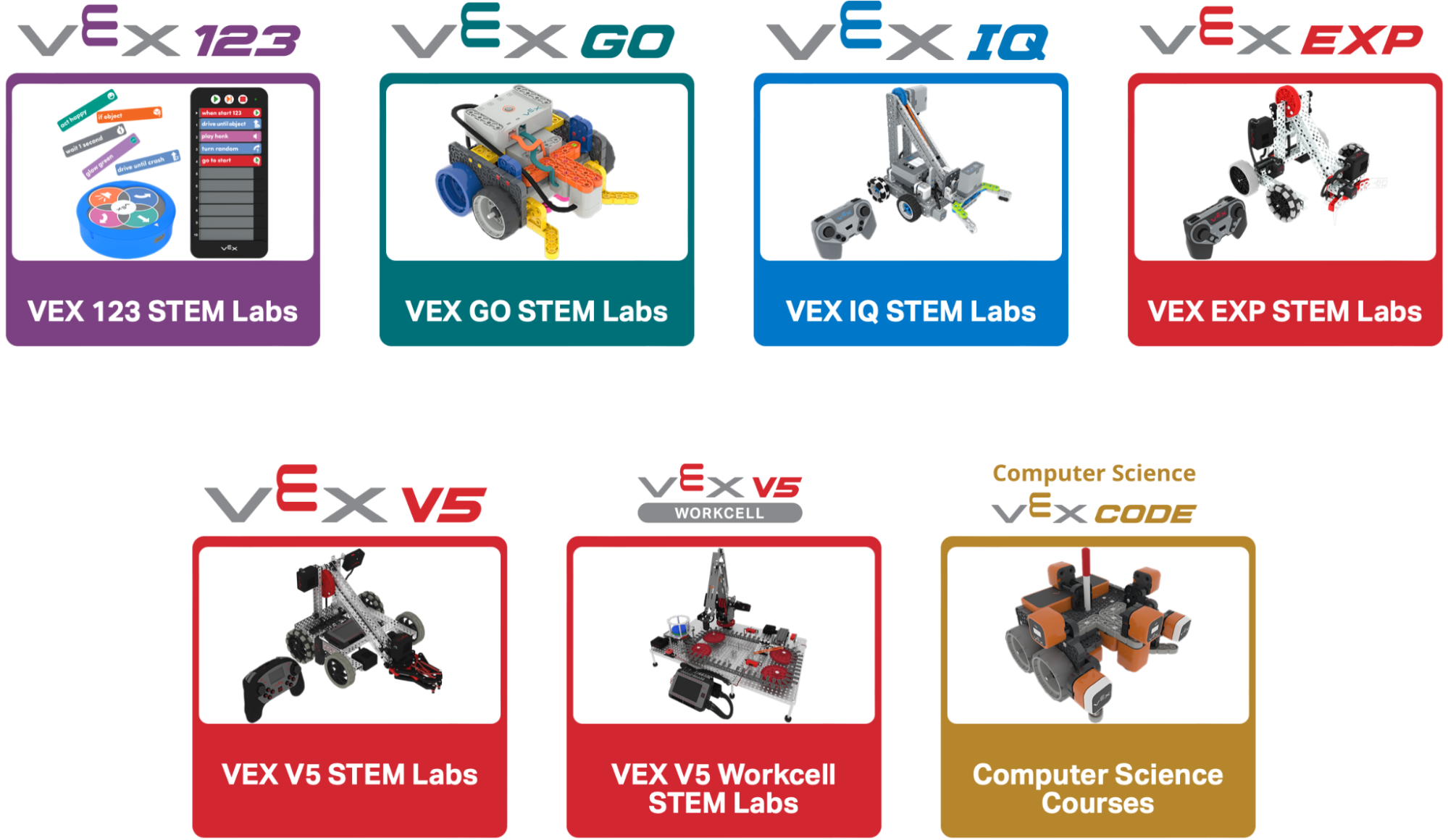 VEX Curriculum, called STEM Labs, functions as "plugin" lessons that can fit into your existing curriculum, or be utilized in sequential order to create a unique, extended learning experience. STEM Labs promote integrated STEM learning, collaboration, and critical & creative thinking.
Content and resources included:
Many captivating STEM Lab Units
Implementation Guide
Parent Letter Home
Pacing Guide
Standards Alignment
Materials Lists
Build Instructions
Activities
Access STEM Labs at education.vex.com
STEM Labs are free
Learn more about using STEM Labs in the VEX Library
---
Curriculum for Computer Science
The process of developing coding solutions with a robot provides a relevant context for engaging students in Computer Science. The VEX Computer Science curriculum continuum provides students with a fun and engaging way to learn authentic applications to Computer Science concepts while developing Computational Thinking competencies.
VEX offers two free CS curriculum solutions
VEX 123 allows Coding to Start as Early kindergarten
VEXcode VR uses Virtual Robots to make coding relevant
VEX offers additional free Curriculum at cs.vex.com that includes
---
Standards Alignment
VEX Robotics curriculum is targeted at a number of grade-level national standards, helping to ensure all students have access to robust content. See the ways in which our lessons help meet the learning objectives for your students.
Learn more at
Contact sales@vex.com if you need standards alignment for your region
---
VEX Research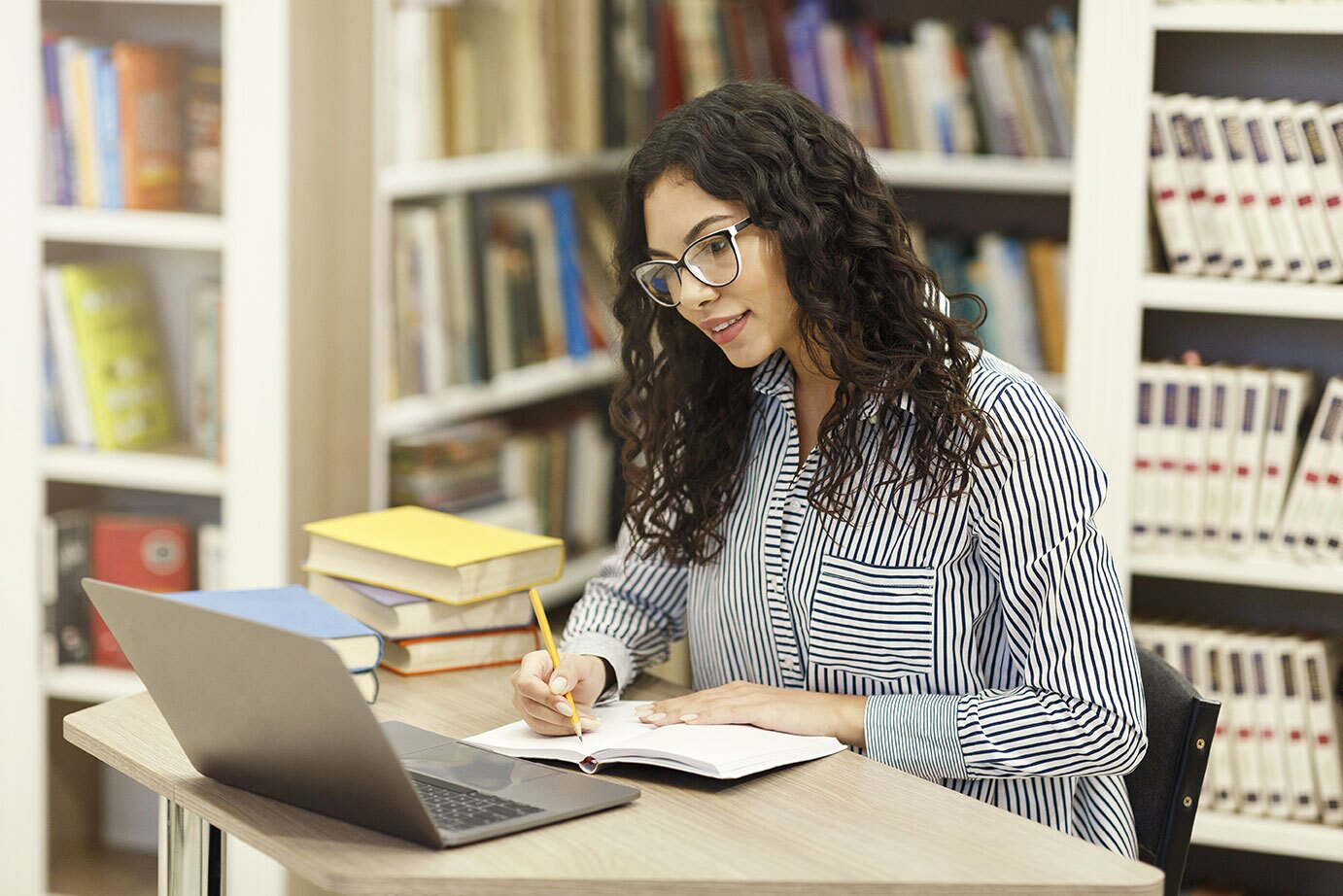 Teach with confidence. VEX STEM Labs and curricula are research-based STEM programs developed by teachers for teachers and backed by proven results. The purpose of VEX Research is to provide teachers and district administrators with information about the research-based instructional strategies and approaches used in VEX products and solutions.
Read more at research.vex.com
---
Engineering Notebooks as a Learning Tool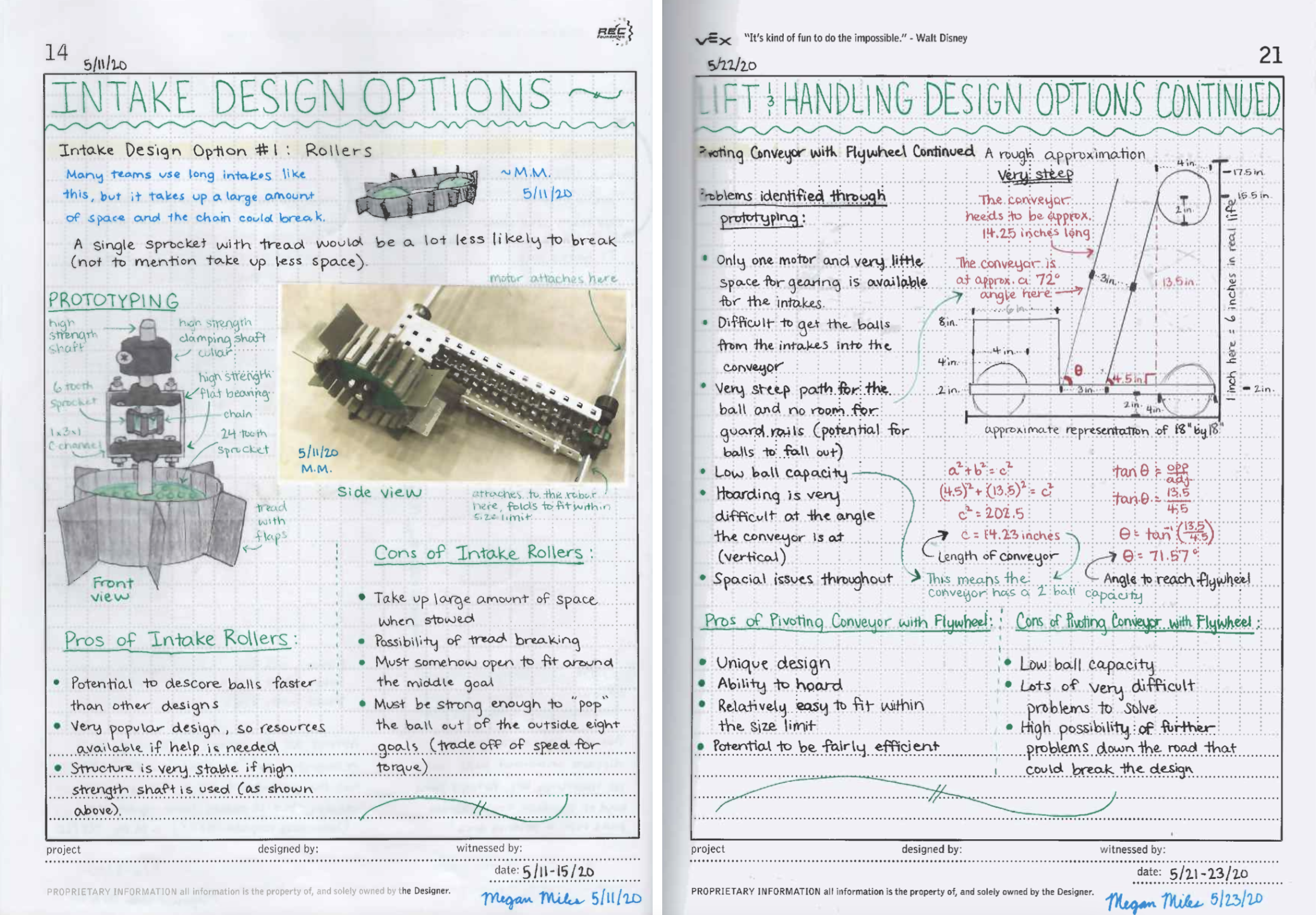 Engineering Notebooks are a vital part of VEX Robotics competitions. They are also an important learning tool that when effectively utilized can lead to a number of positive student outcomes.
Read more about how engineering notebooks can:
promote active learning
help student motivation
promote student interaction
contextualize learning experiences
---
Funds and Grants for Robotics Programs
Meeting the demands of 21st Century STEM Education can be thrilling, but it can be a challenge to find funding for your programs. Whether you are developing an early childhood robotics program with VEX 123 or VEX GO, or starting a competition team with VEX IQ or V5, there are grants available for you.
Learn more at grants.vex.com
---
VEX Sales
Get product selection advice, request quotes, and buy directly from VEX Robotics.
Contact us at sales.vex.com
---
VEX Library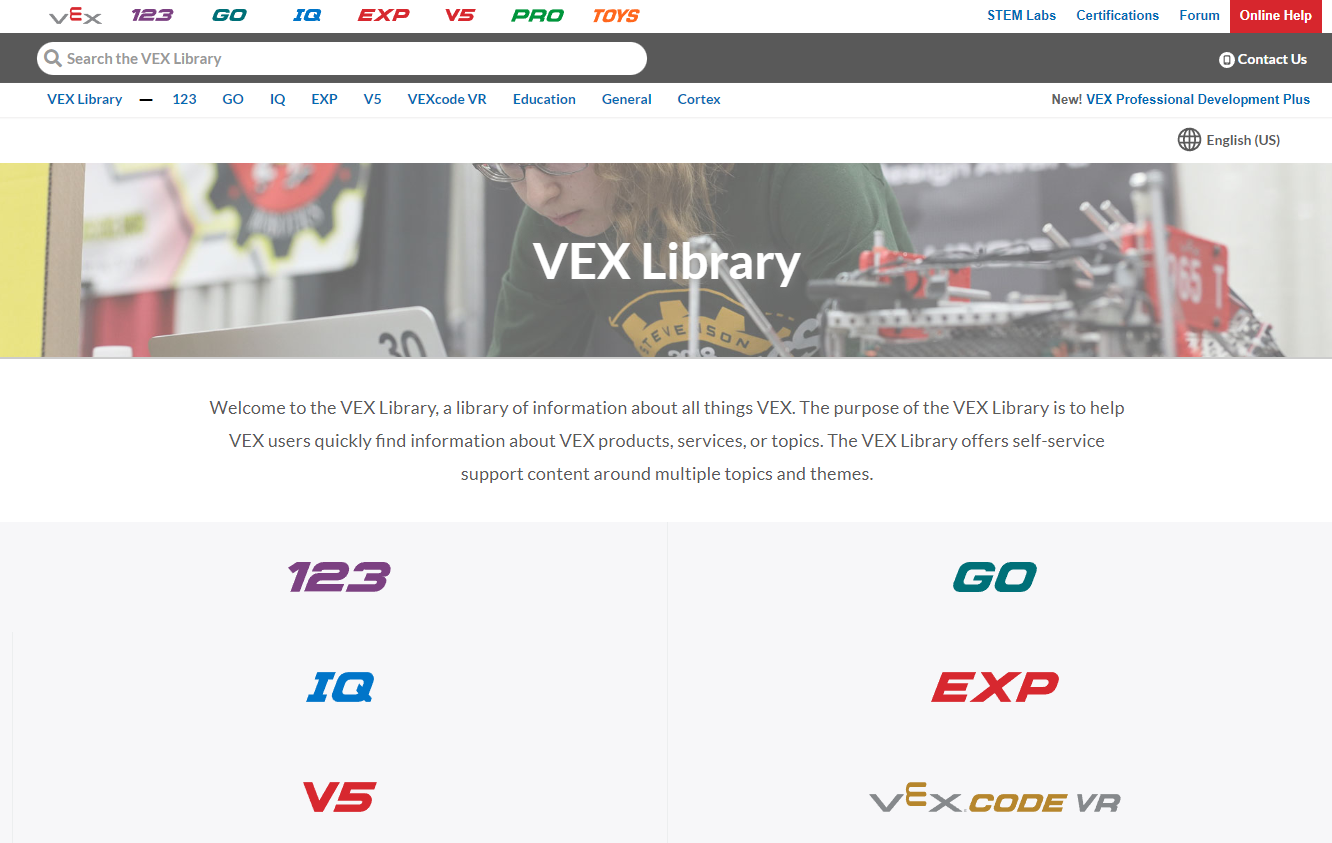 Documentation, resources, and information about all things VEX organized and in one place. This self-serve support is there to help users quickly find detailed information on building, electronics, coding and troubleshooting.
The VEX Library includes information on:
How to use VEX electronics
How to use VEX mechanical products
Drivetrain and mechanism design
Installing and using VEXcode
Coding tutorials
Troubleshooting guides
Safety guidelines
Go to library.vex.com
---
VEX Support
VEX offers support by phone, email, and chat. Support can answer questions about products, orders, technical issues, and product repair or replacement.
Contact us at support.vex.com
---
VEX Competitions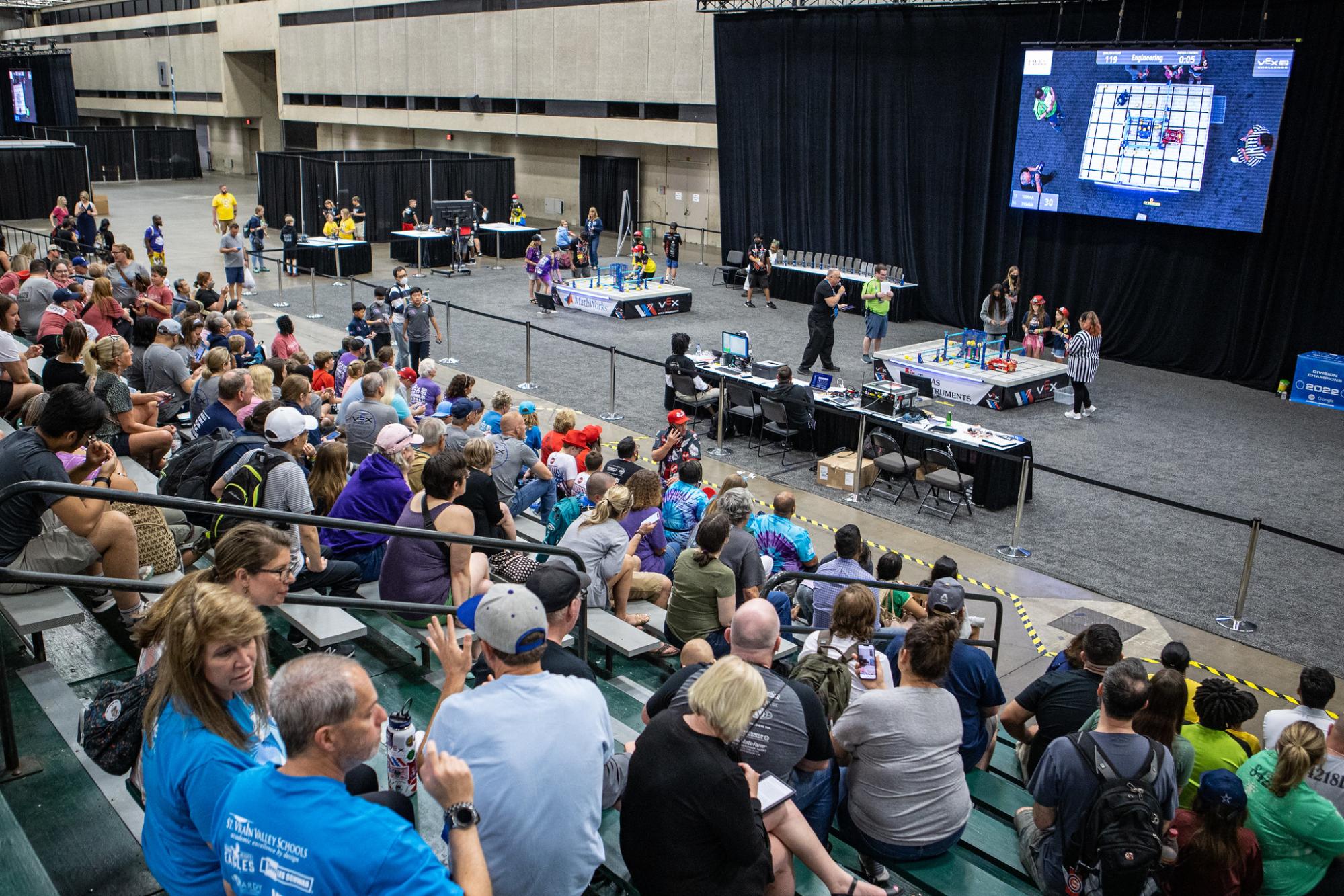 Educators interested in starting or supporting a VEX Competition team should look at the resources and content available for Coaches.
Explore the content at coaches.vex.com
---
Student Resources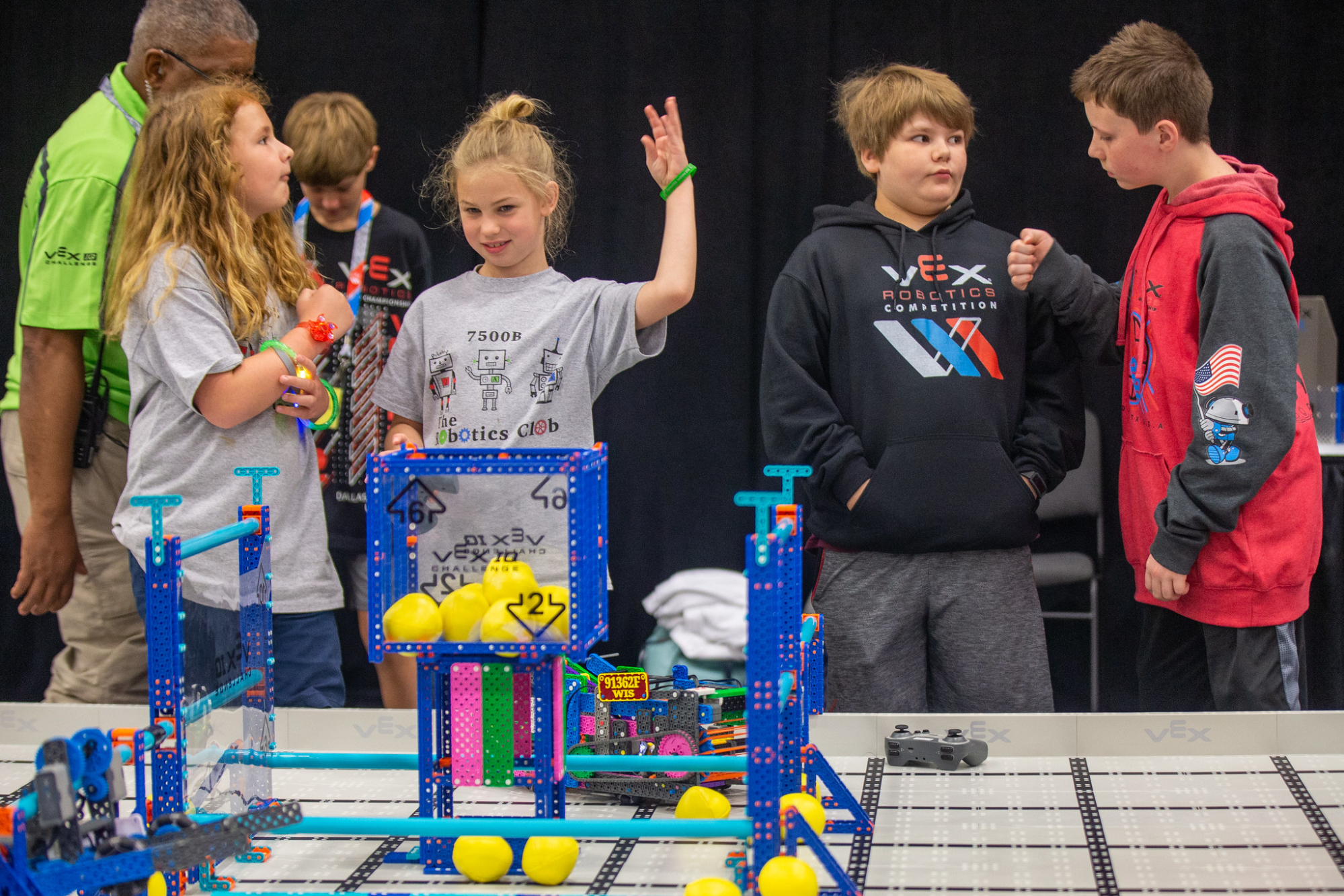 This collection provides resources and articles to support classroom and competition students in their STEM journey as they get started with VEX.
Explore the content at students.vex.com
---
Parent Resources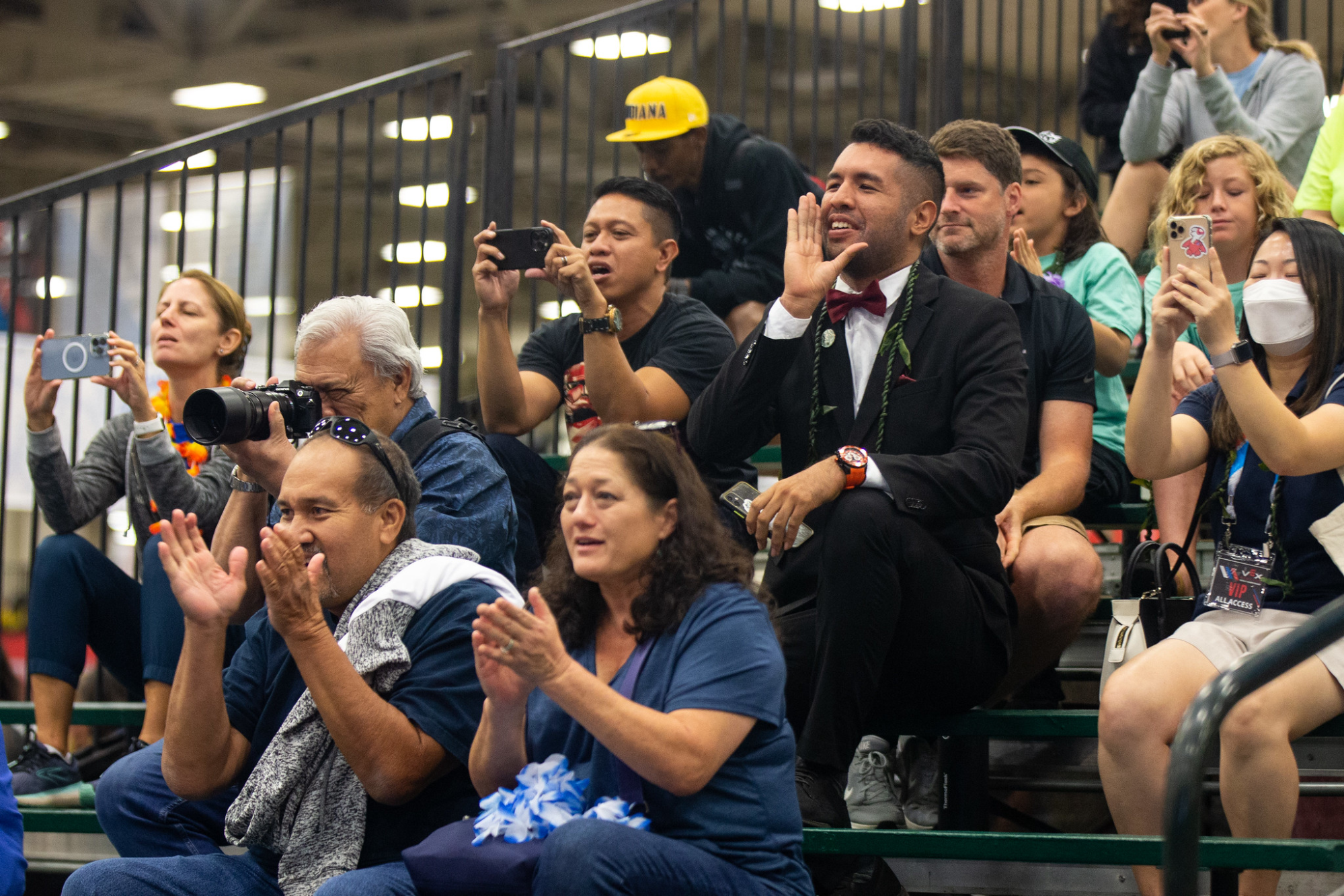 This set of resources and articles helps parents encourage and support their student's STEM journey.
Explore the content at parents.vex.com