The Planet HEXBUG Playground Window has several useful features that enhance game play and strategy. For information on how to launch the Planet HEXBUG Playground Window, see this article.
For information on how to use the VEXcode VR Playground window features that are common to all VEXcode VR Playgrounds, see this article.
---
Understanding the Battery Level Indicator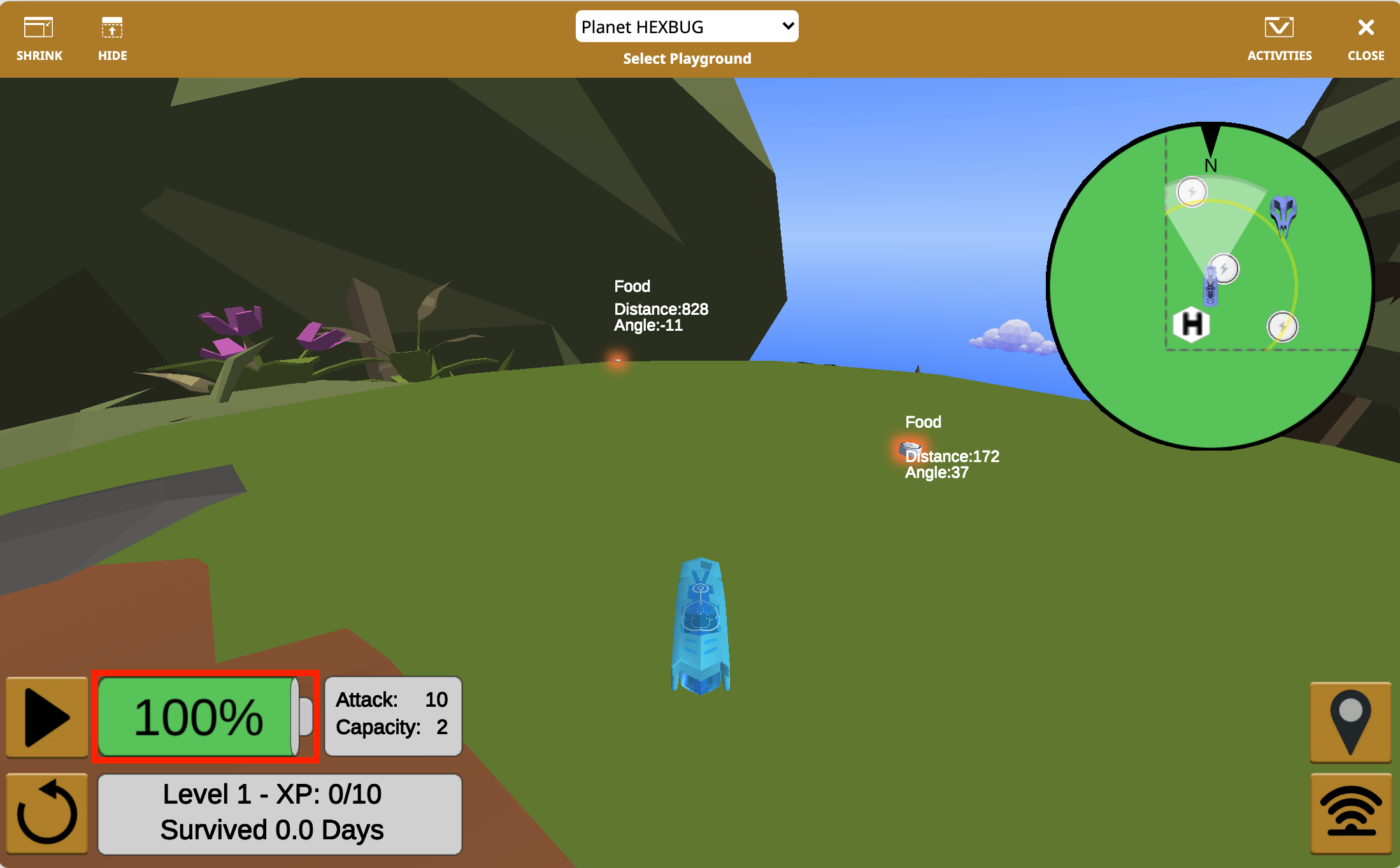 The battery level indicator shows the level of energy the VR HEXBUG nano currently has.
The battery level indicator's color will drain as the percentage of energy decreases, and fill as the VR nano's energy increases. To gain energy, the VR nano must eat food or defeat an enemy.
If the battery drains and the percentage reaches zero, the game is over.
---
Understanding the Strength Data Box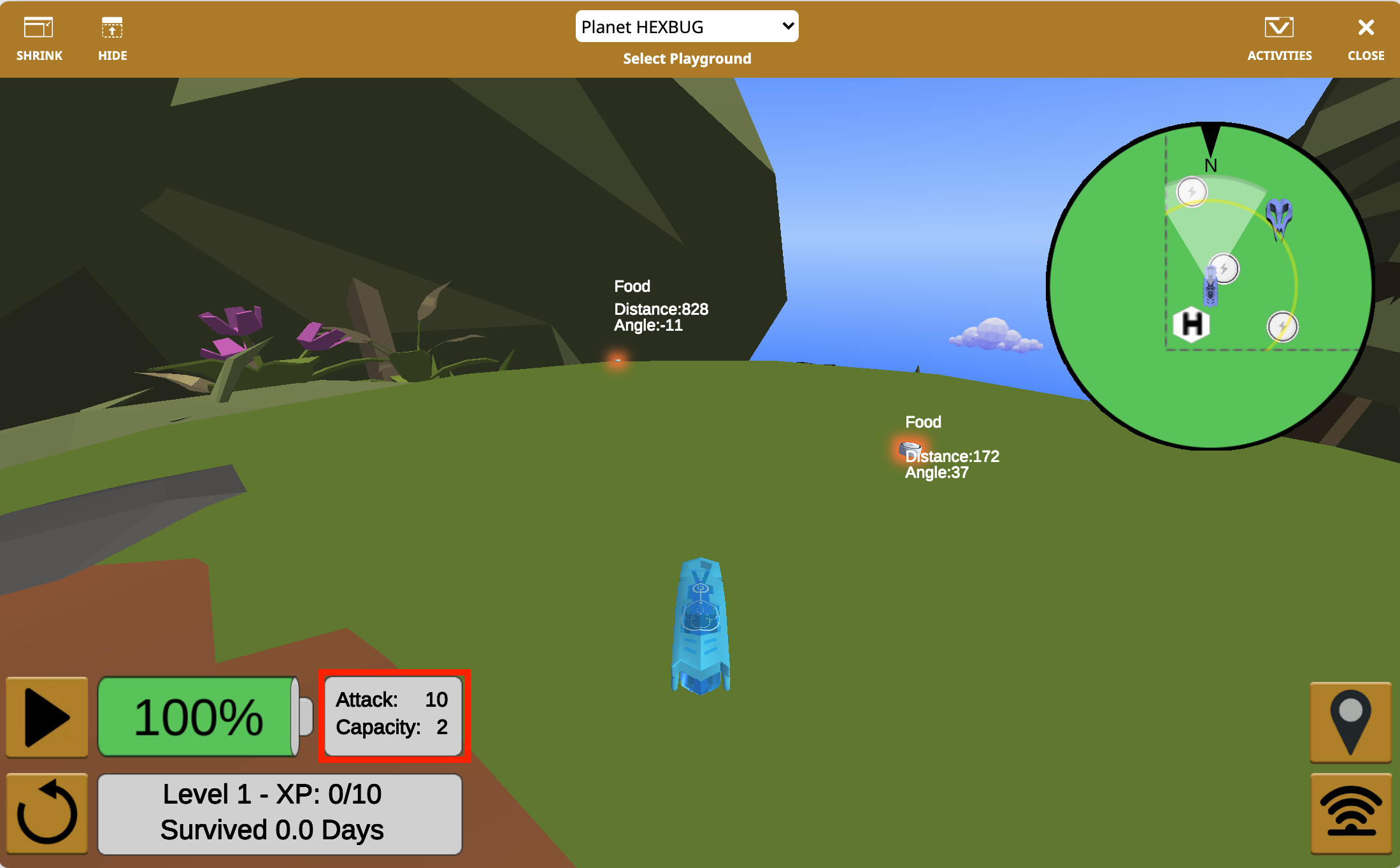 To the right of the battery level indicator, there is a box displaying the VR nano's strength levels.
Attack indicates the amount of damage each attack does to an enemy.
Capacity refers to the number of batteries the VR nano can currently carry.
Attack and Capacity will increase as the VR nano levels up.
---
Understanding the Game Level Box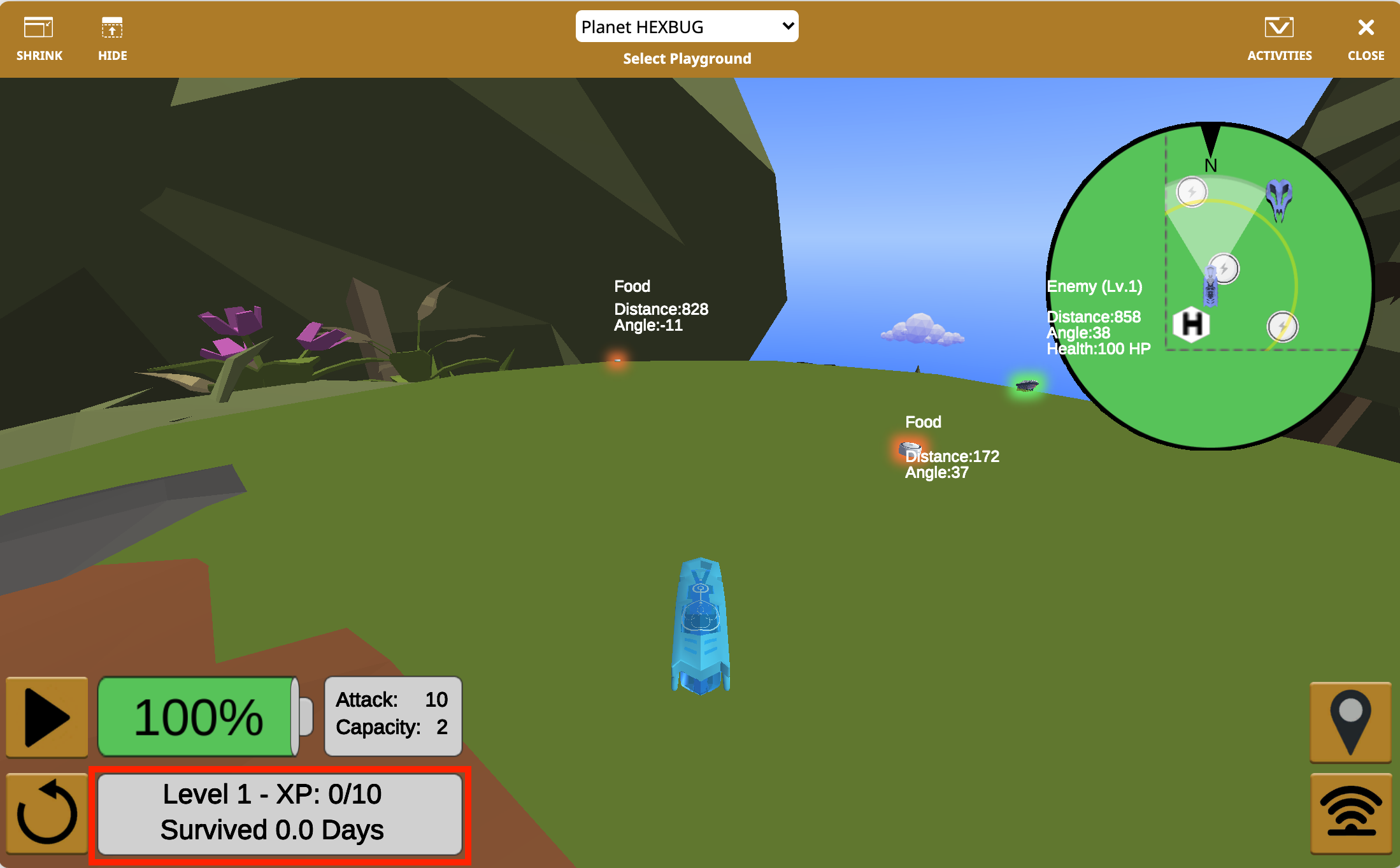 The Game Level Box displays your progress towards the next level in the game. The colored progress bar will expand to the right as the VR nano gains Experience Points (XP) and gets closer to the next level.



Additional information contained in the Game Level Box includes:
The VR nano's current level
The ratio of the current number of XP to the number of XP needed to reach the next level
The number of days the VR nano has survived so far.
---
Viewing Game Statistics and Generating a Certificate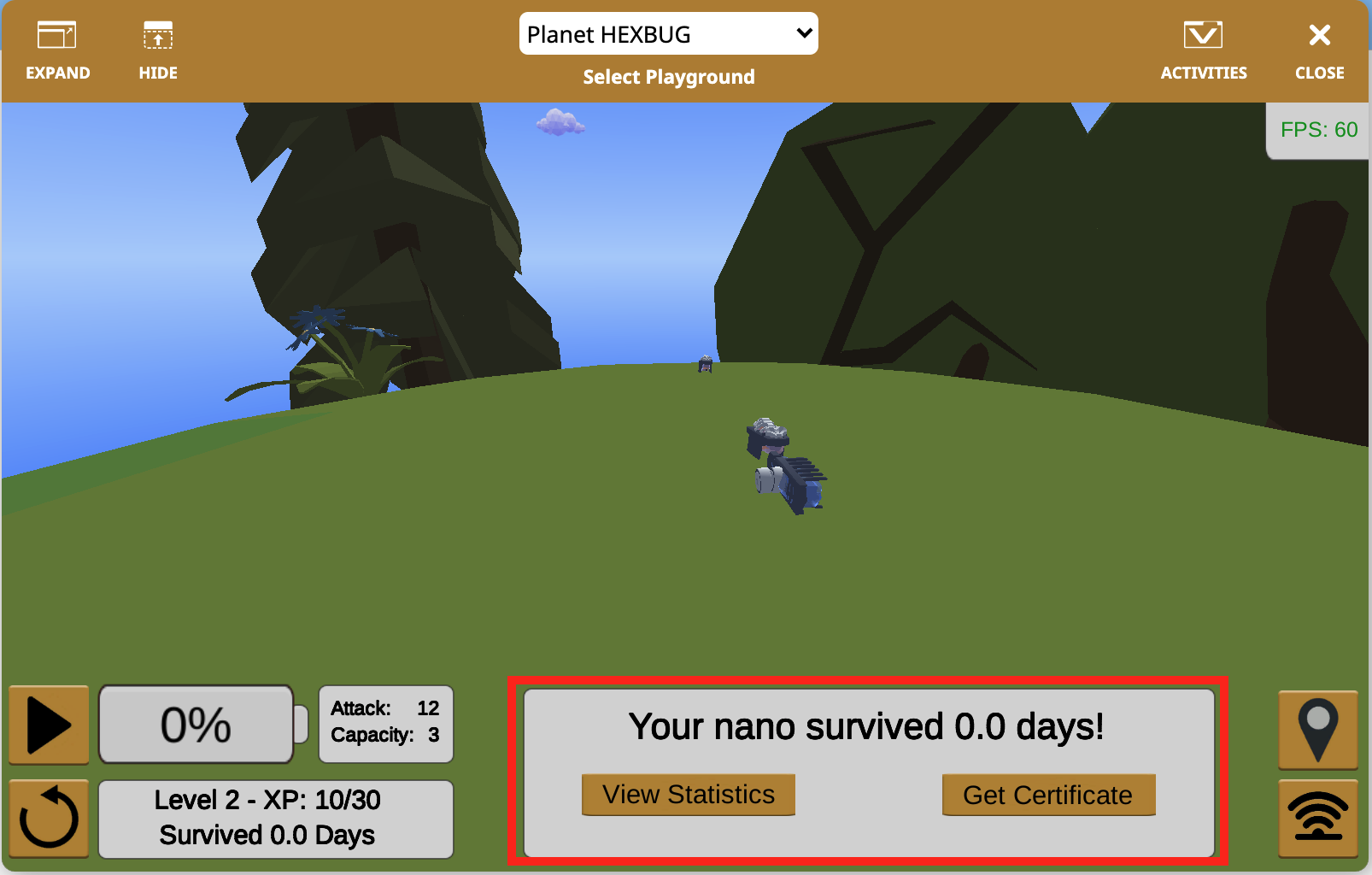 When the game is over, the option to view game statistics and to generate a certificate will appear.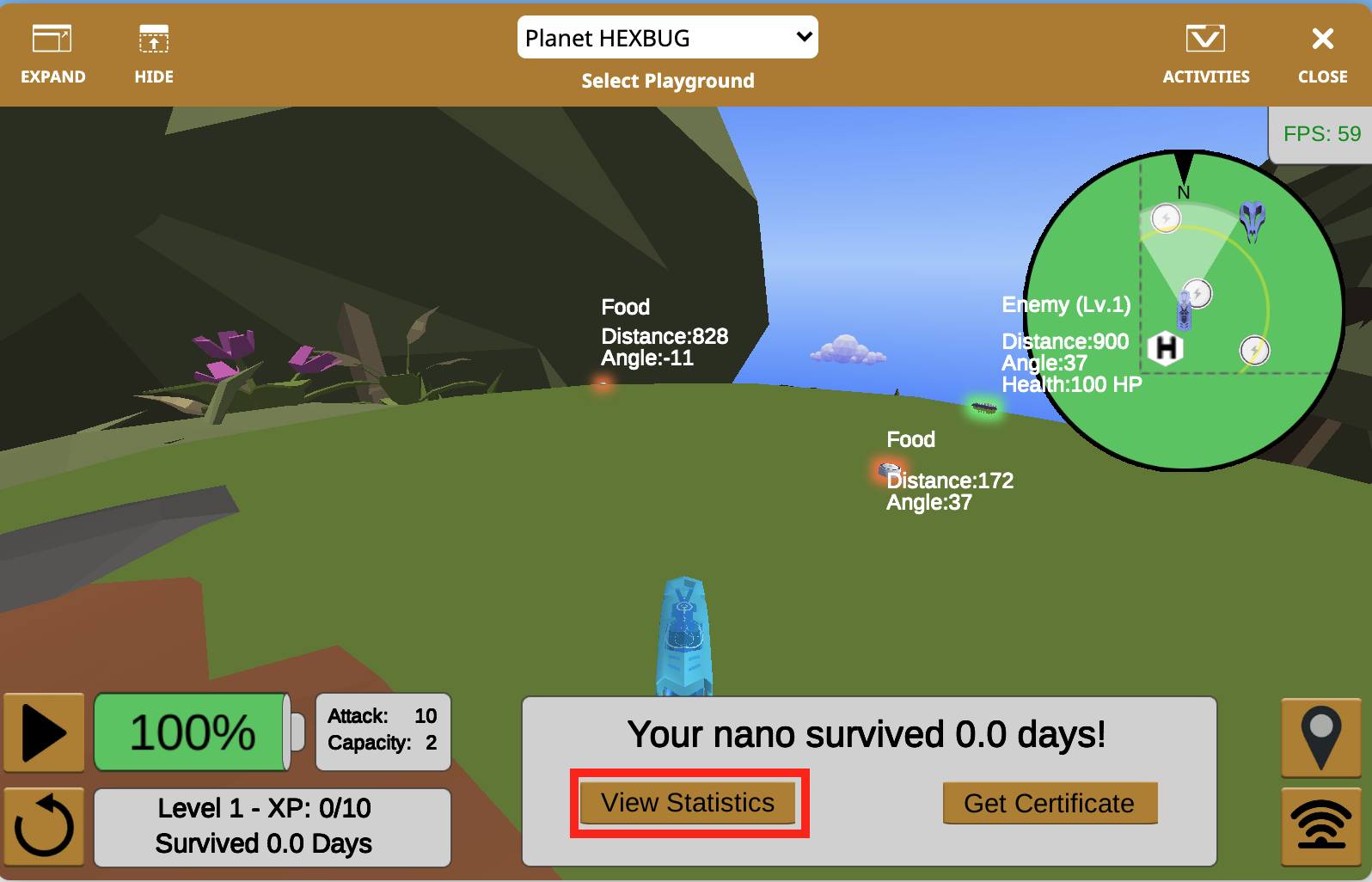 Selecting the "View Statistics" button will display a comprehensive description of the VR nano's statistics for that game including the total XP collected, number of enemies defeated, and more.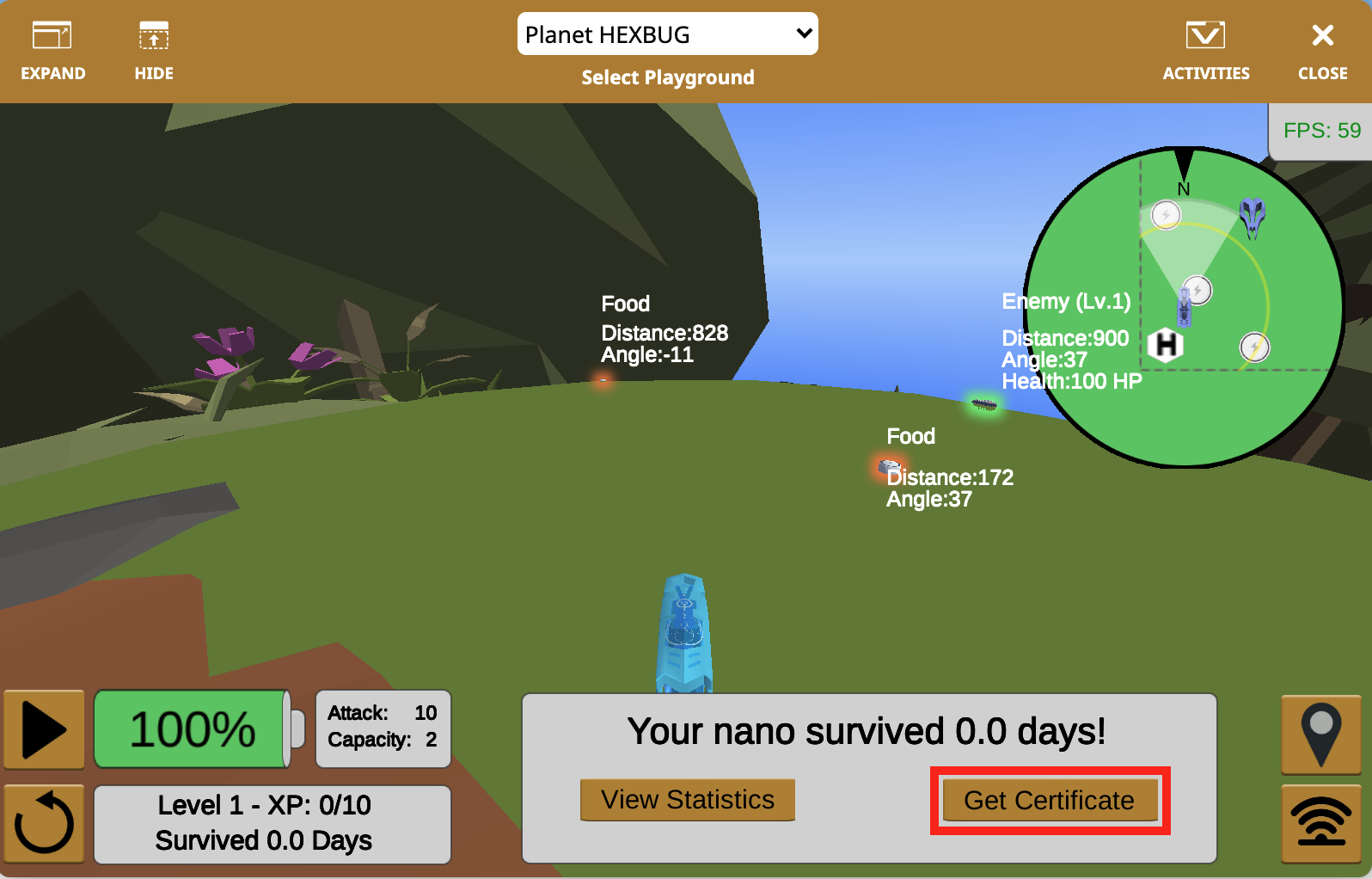 Selecting "Get Certificate" will take players to a website where they can generate a printable certificate showing their progress.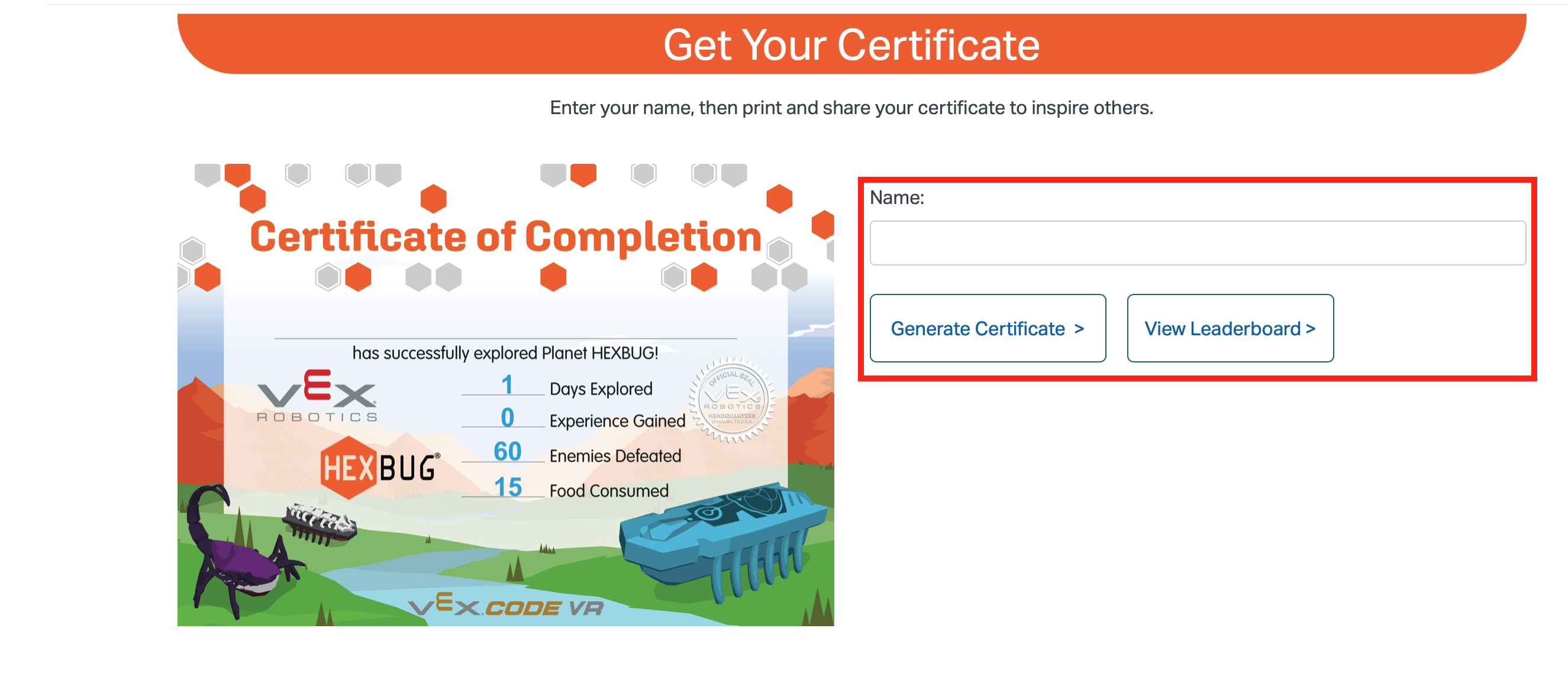 Students can enter their names and select "Generate Certificate" to create a personalized certificate. The Leaderboard can also be accessed from this page, by selecting "View Leaderboard".
---
Opening the Map and AI Visualization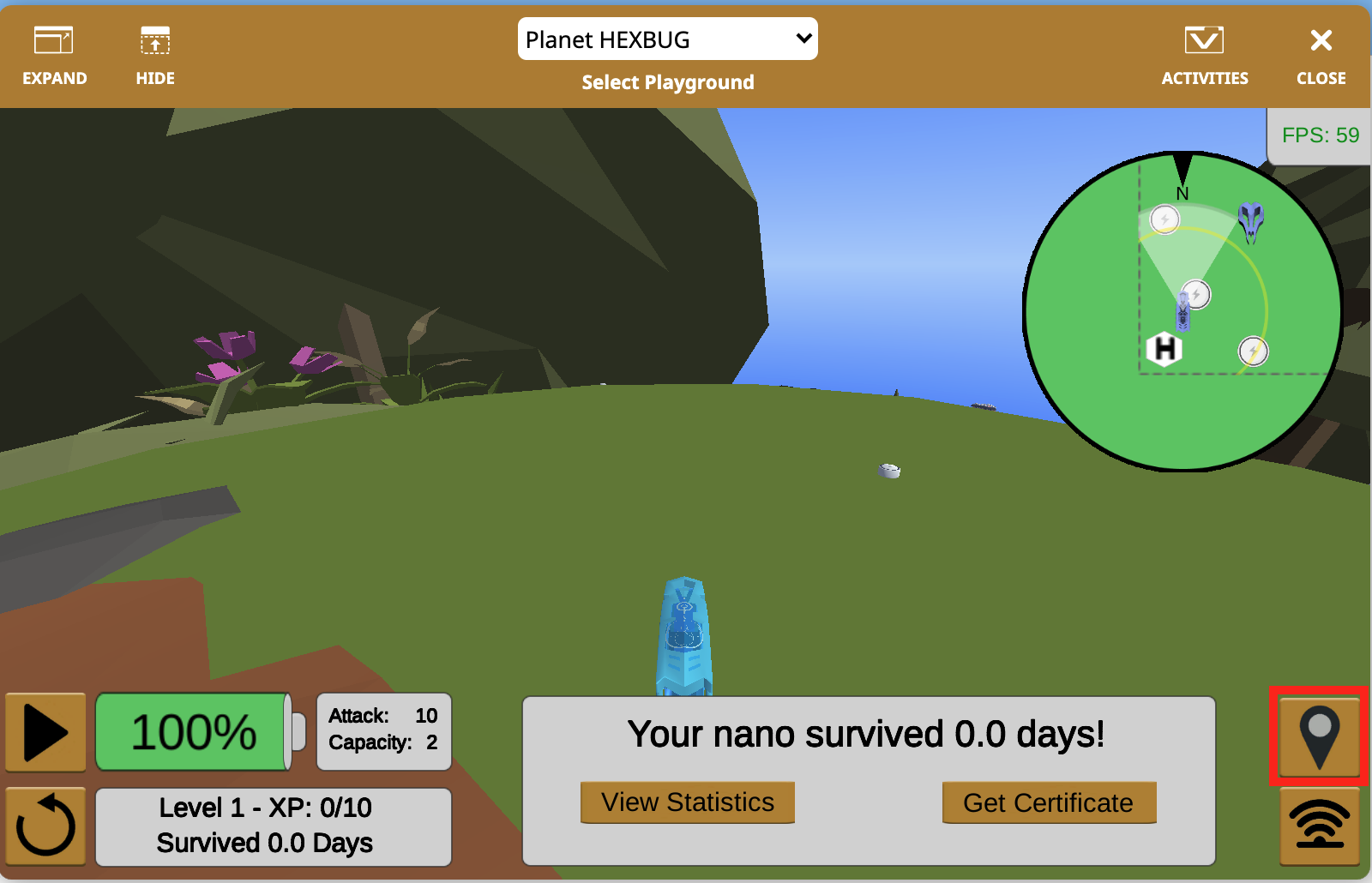 The map and AI Visualization buttons are located on the lower right corner of the window. The map button allows a player to toggle between three options: the mini-map, the Planet HEXBUG map, and hiding the map altogether.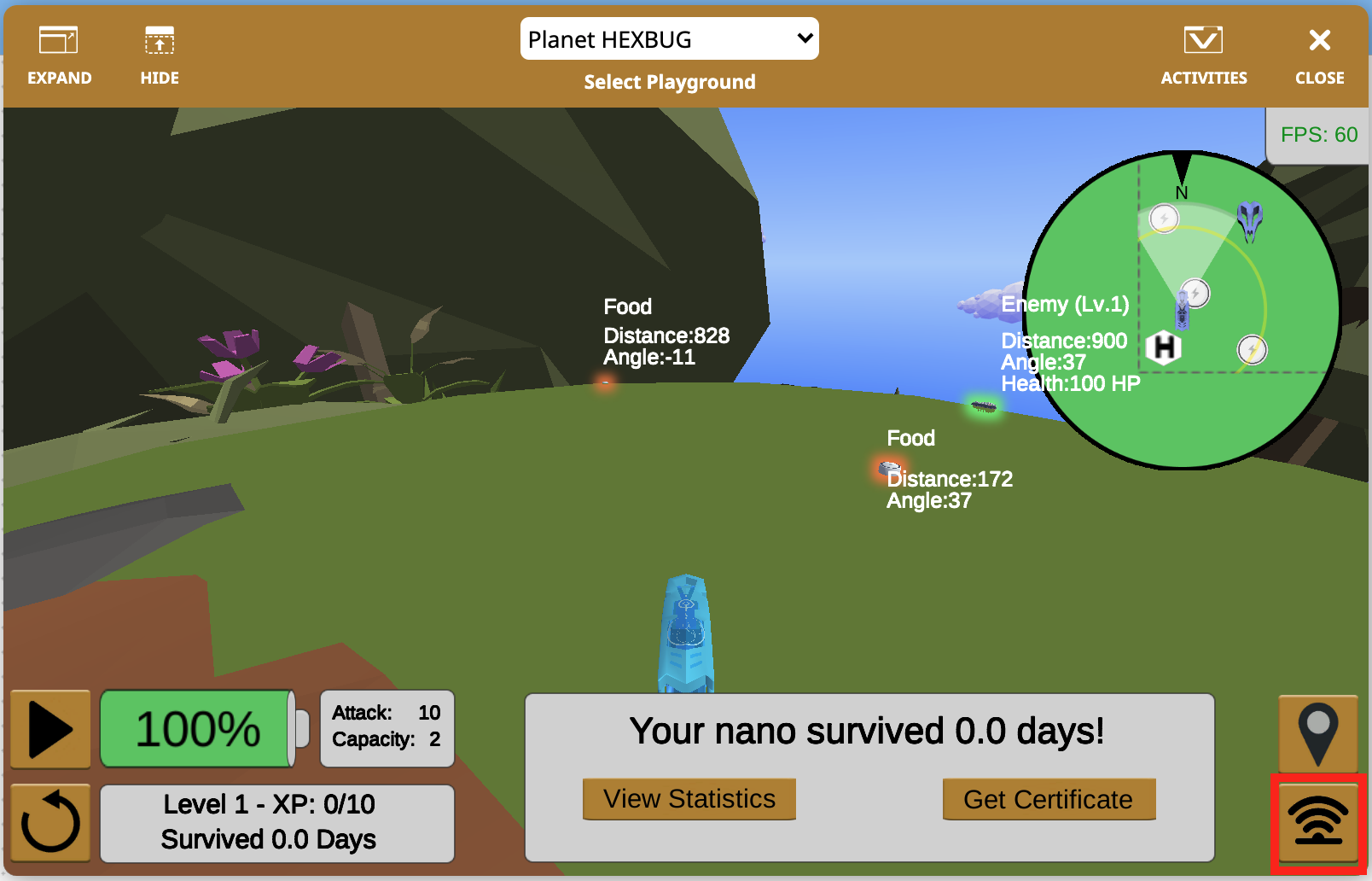 The AI Visualization on the field of play can be turned on and off by selecting the button on the lower right corner. For more information about the VR nano's built-in AI technology, see this article.
---