Welcome to VEX Professional Development Plus (PD+)! After you have purchased a license, you will receive access to a catalog of Professional Development videos, participation in a Professional Learning Community, access to the VEX Educators Conference, exclusive STEM Webinars, and much, much more all related to your subscription(s)
This article will walk you through the steps to activate your PD+ license key so you can access all the features of PD+.
Note: If you have not yet purchased your license, go to pd.vex.com and select "Purchase a License."
---
Activate Your License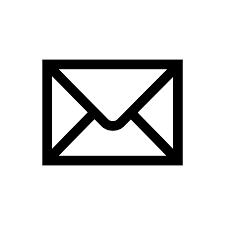 After you have purchased a license, you will receive an email from VEX Robotics with your license key.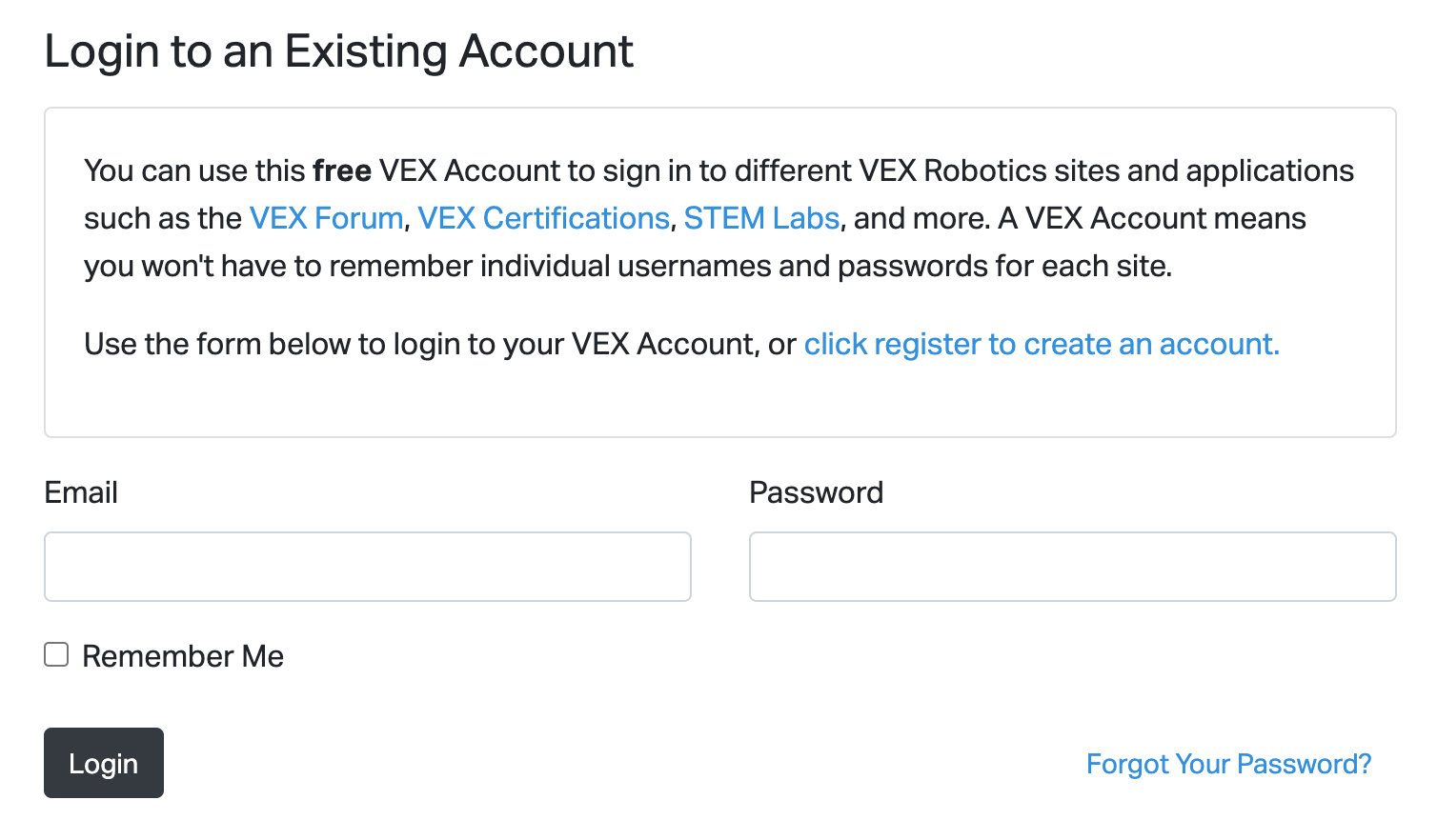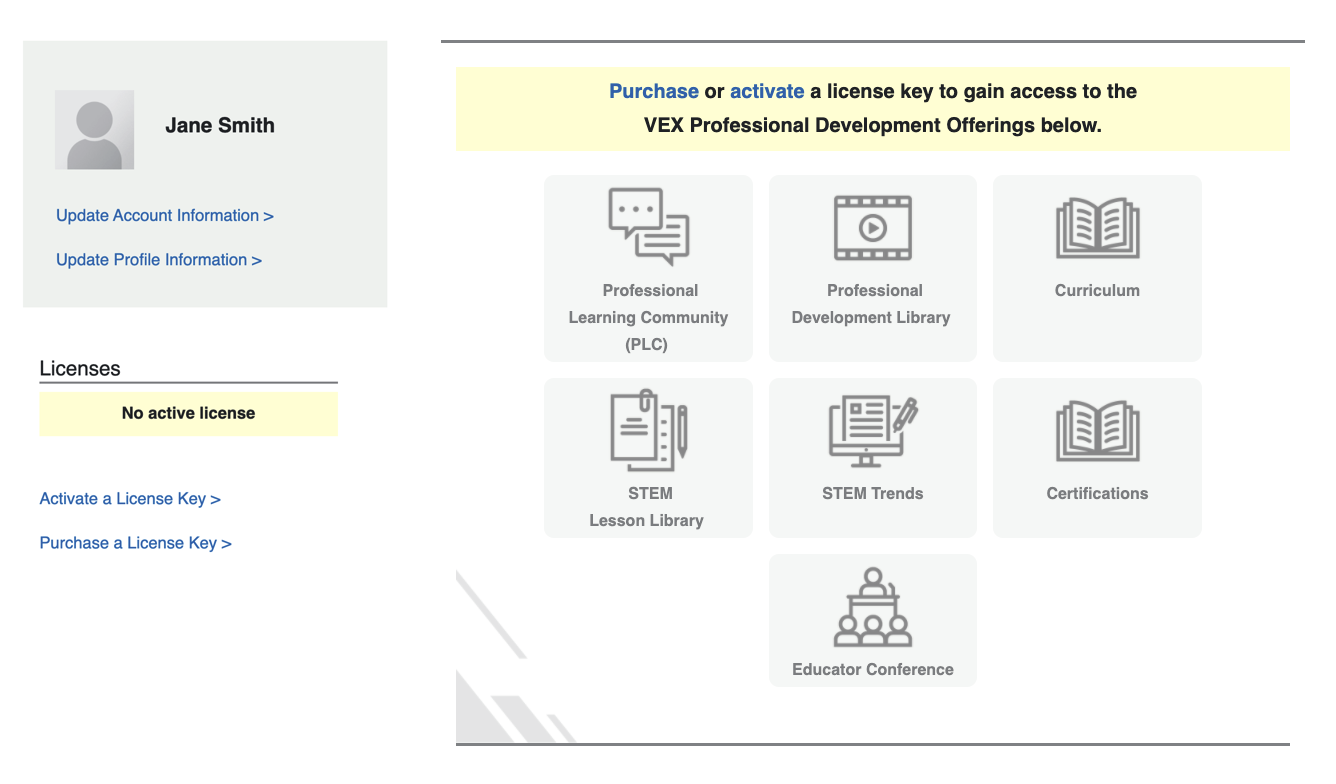 Once logged in, you will see your profile information, and the PD+ offerings. Because no licenses are activated, all of the links will be grayed out.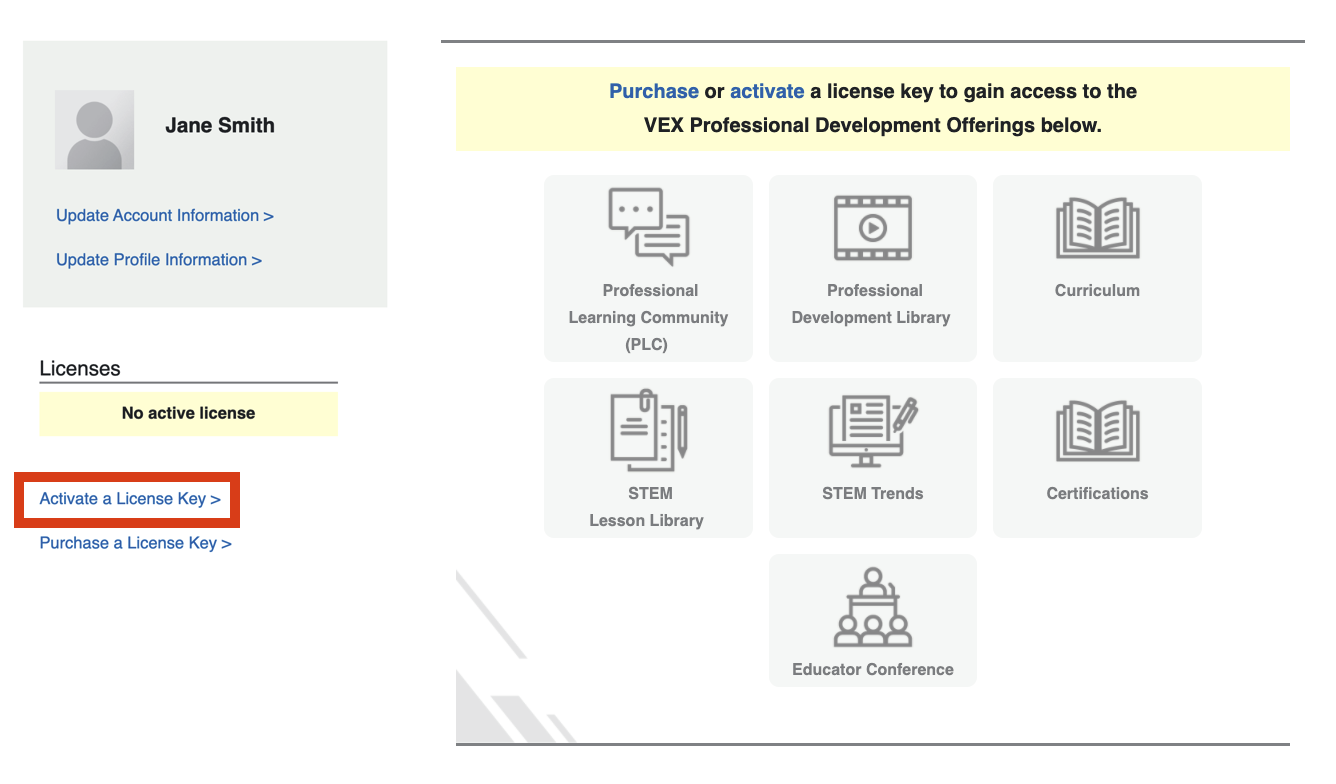 Select "Activate a license key."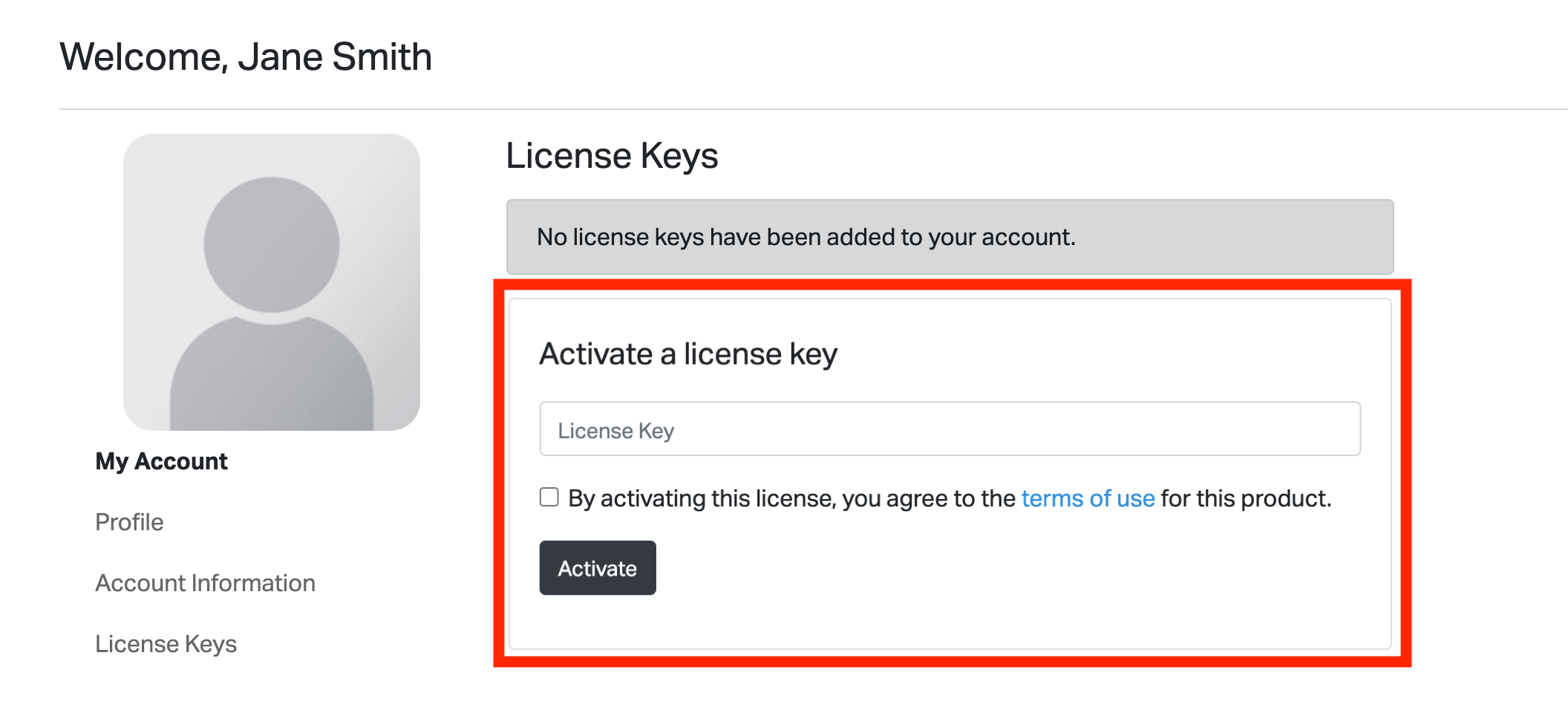 Enter your license key, agree to the terms of use, and select 'Activate.'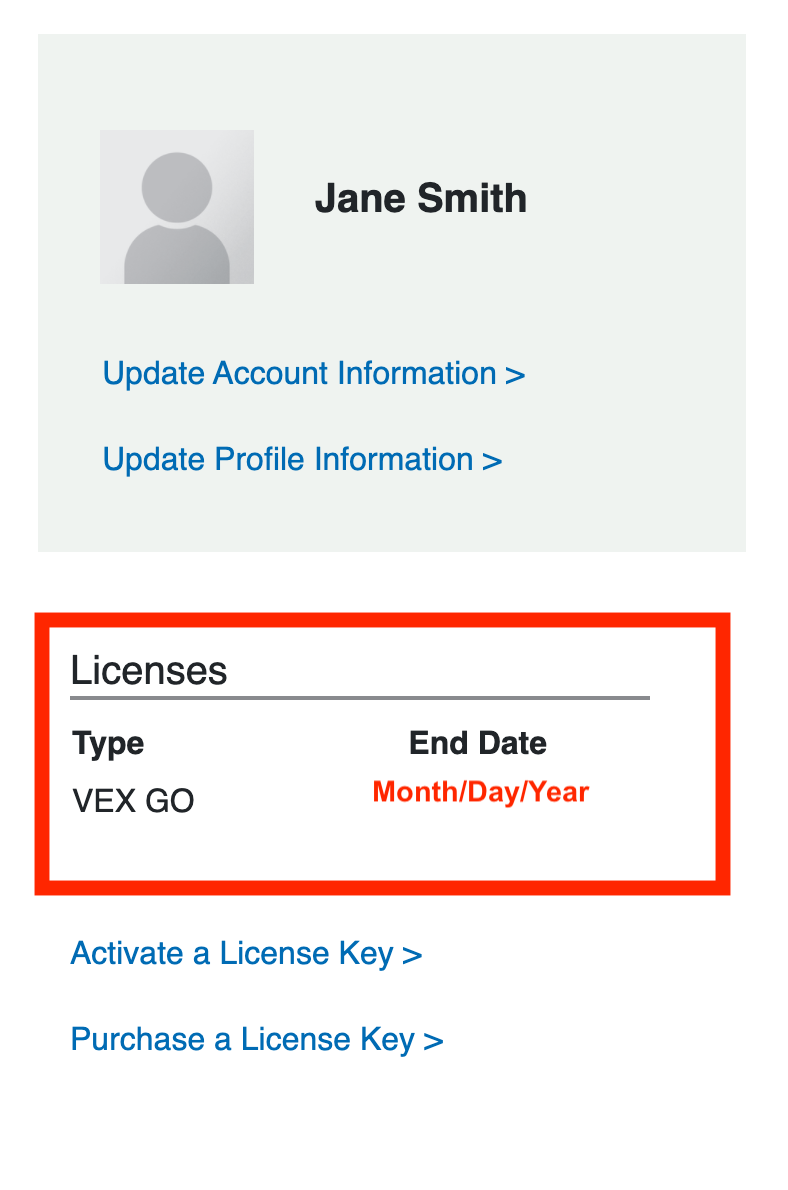 After activating a key, your licenses will be updated with the VEX platform and the end date of the license.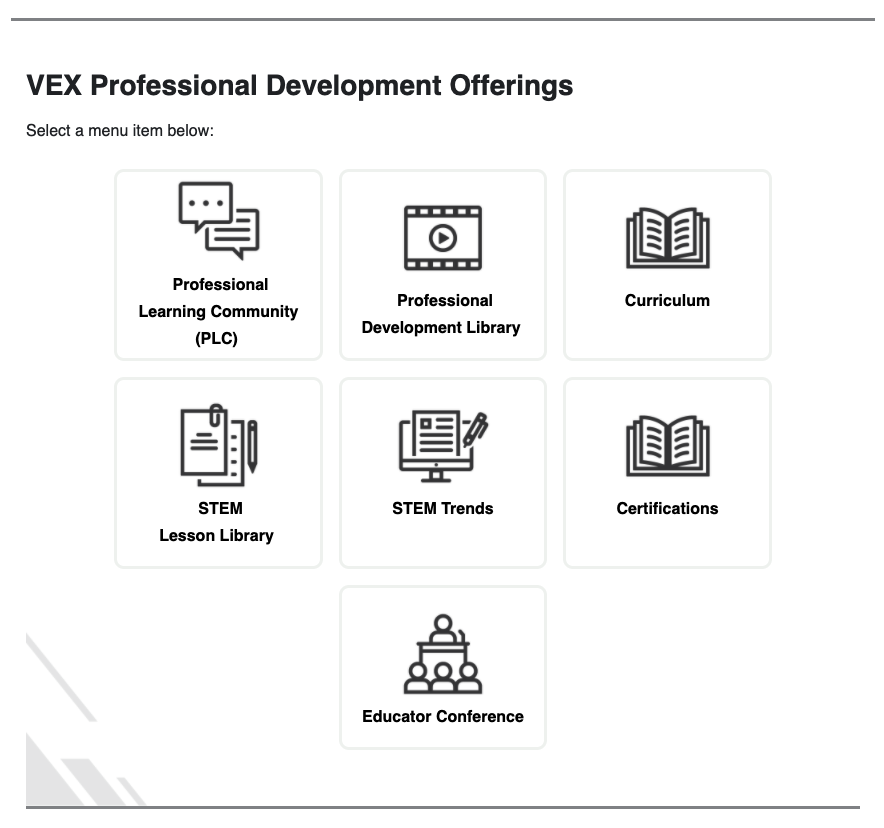 You will now be able to select any of the Professional Development Offerings connected to your license.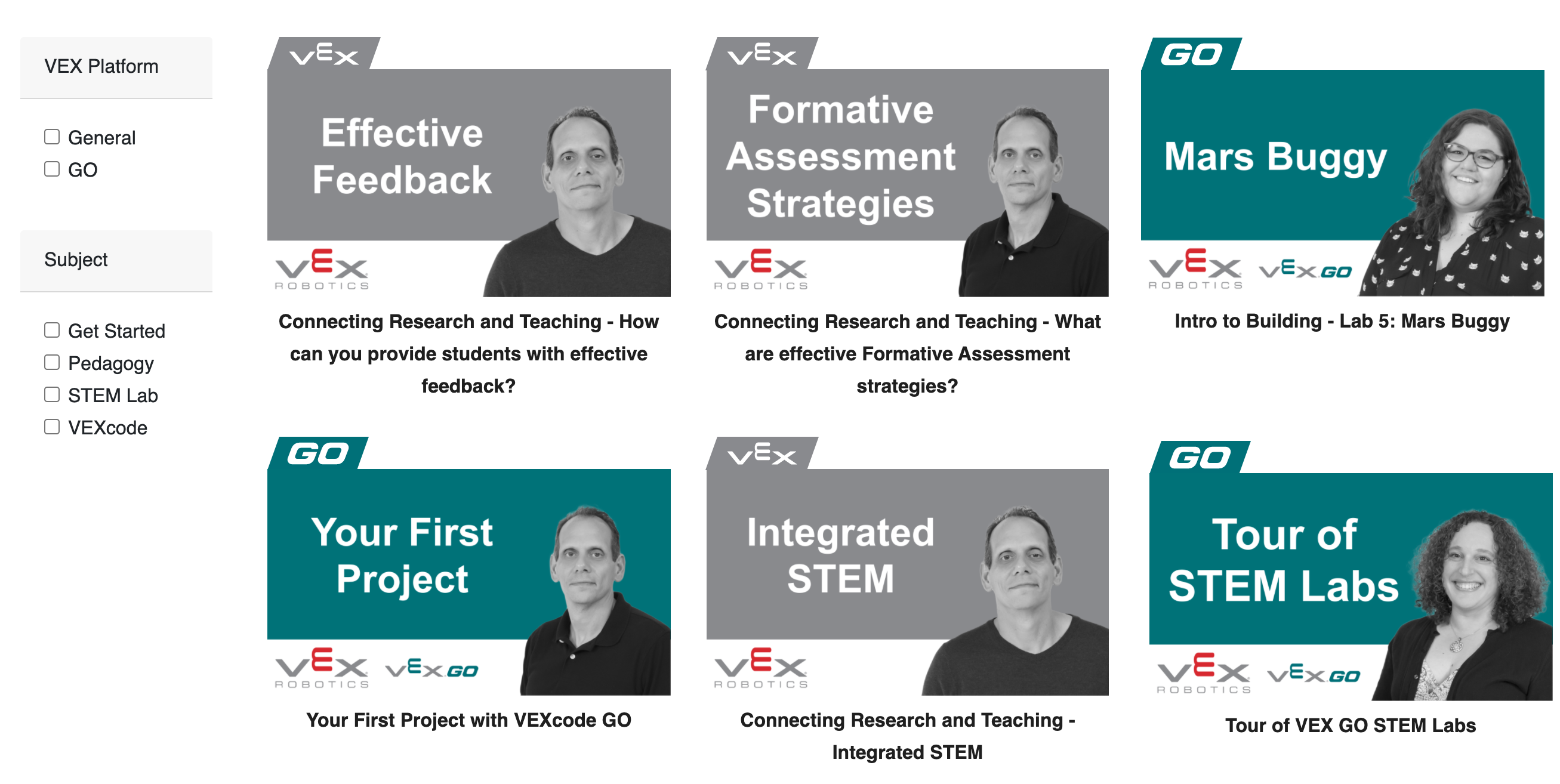 When you select a menu item, you will have access to General content as well as your platform subscription.
This image shows a sampling of the Professional Development Library offerings for a VEX GO licensed user.
Looking for content related to a different VEX platform? Go to pd.vex.com to purchase an additional license for your chosen platform.
If you are having trouble logging in or need additional support, click here.