Welcome to VEX PD+! All users possessing a VEX account, including previous VEX Certification users, are entitled to a complementary set of resources within VEX Professional Development Plus. This will kick-start your VEX journey with free Introductory Certification courses and access to the Professional Learning Community upon certification.
---
Login to VEX PD+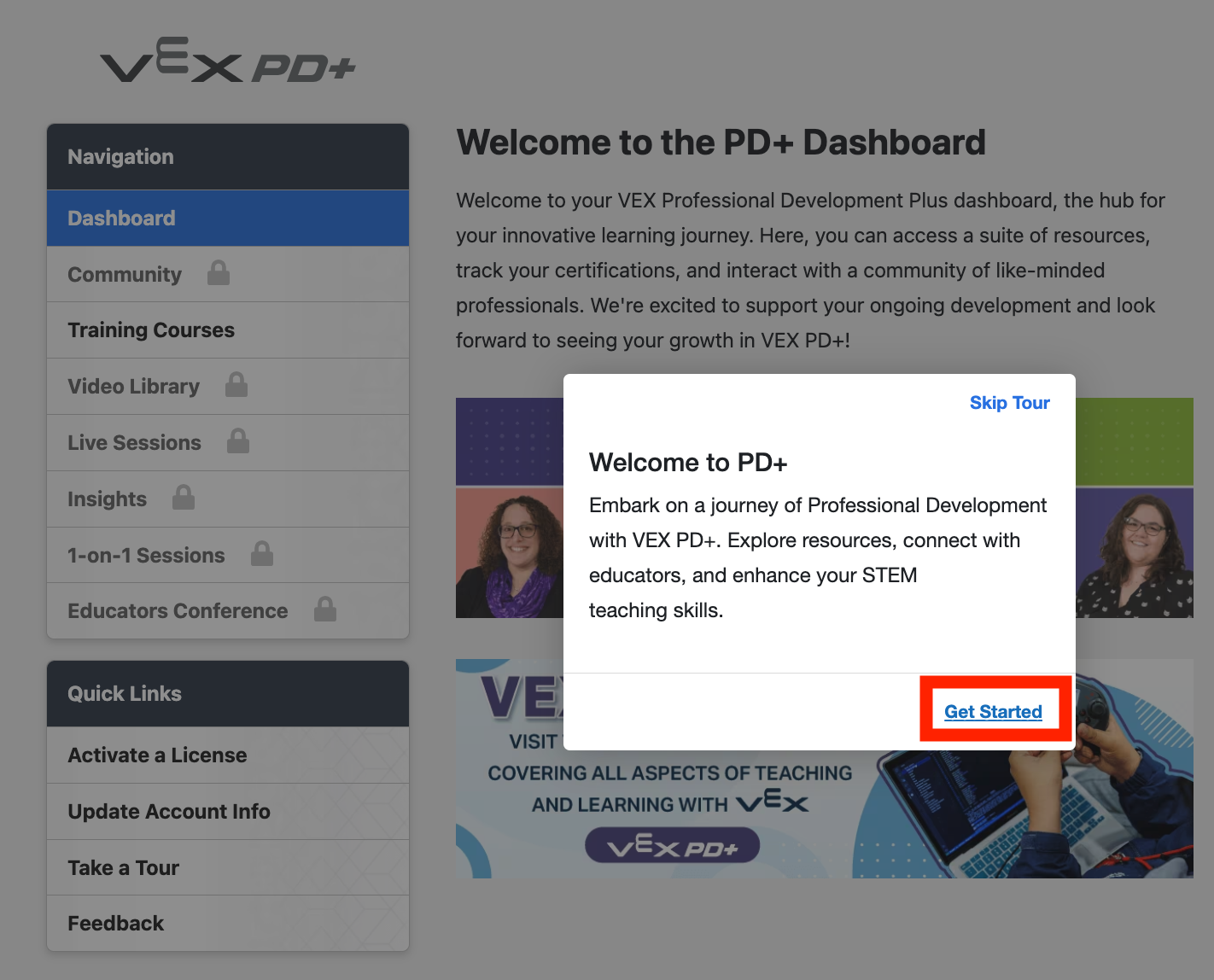 Once logged in, you will see the dashboard. Because you have not activated a license key, some features will be locked. You will also see a pop-up window offering a tour of PD+. Select 'Get Started' to start the tour.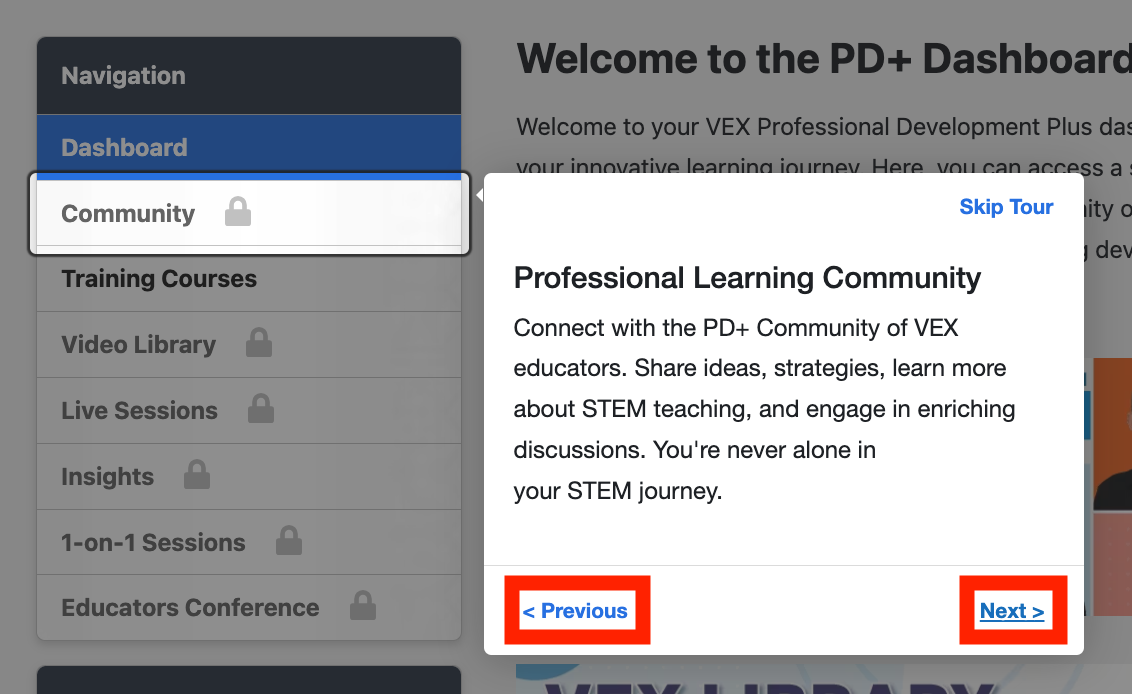 You will be provided with a high-level overview of each PD+ feature. Select 'Next' to advance to the next feature, or 'Previous' to go back to the last feature.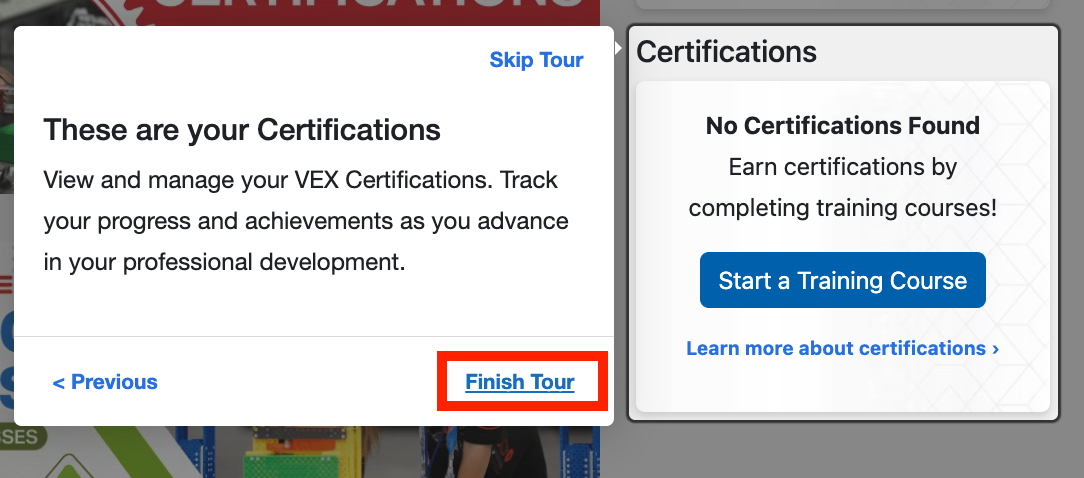 When you are finished with the tour, select 'Finish Tour.'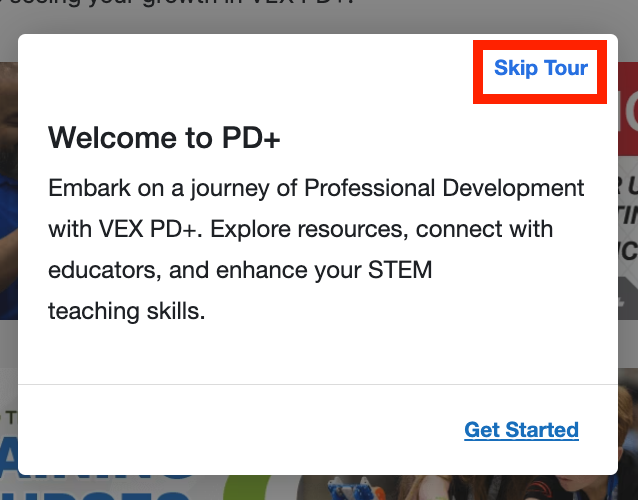 If you do not wish to take the tour, select 'Skip Tour.'

Now you will be able to access Training Courses.
For more information about Training Courses, view this article. 

Activating a License Key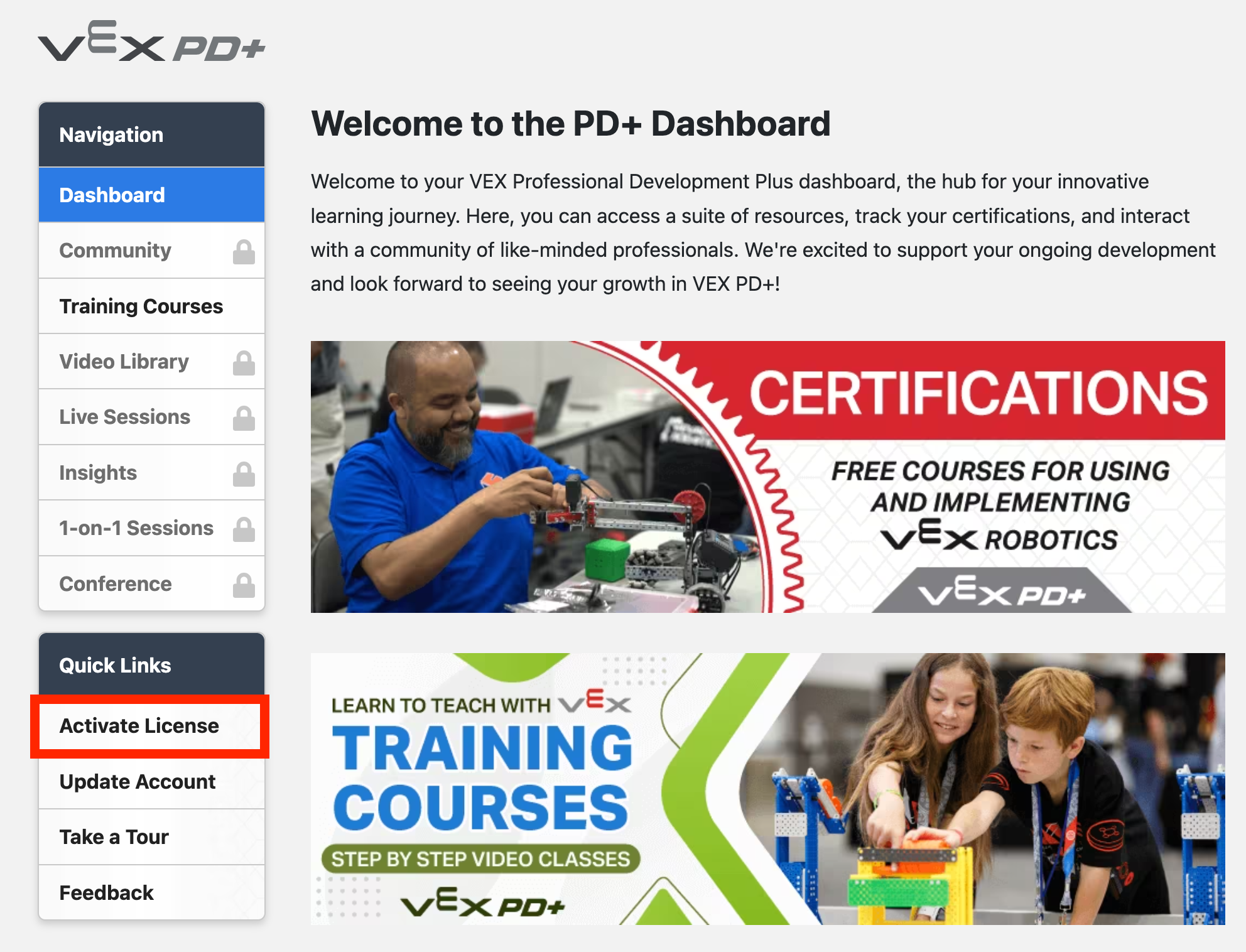 If you are having trouble logging in or need additional support, click here.