When you get your VEX 123 Classroom Bundle, there are a few things you can do to get yourself organized. This article will cover the basics of unpacking your Classroom Bundle and getting ready to use VEX 123 with your students.
Get Organized
VEX 123 Classroom Bundles support teachers in a variety of classroom environments. Your bundle comes with your 123 materials organized into separate storage containers that fit into large Storage Bags, which make them easy to store and transport in a variety of classroom settings.
Sort and label your Classroom Bundle Storage Bags - the storage cases are designed to hold all of the components of the Classroom Bundle. The VEX 123 storage cases all contain a clear pocket or window on the outside that can be used to label them with the classroom or teacher's name, and/or what is inside the bag (ex: Ms. Smith - Field Tiles).

Label each Kit - you may want to label each complete Kit (123 Robot, Art Ring, Coder, and set of Coder cards) in your Classroom Bundle so that the Kits can stay together when students are using them. This will also make it easy for students to identify which Coder goes with which 123 Robot, then they will not have to pair the robot each time they use it. By making it easy for students to identify the components of each Kit, your classroom organization will be more sustainable and successful over time.
Store or set up your 123 Field - each Classroom Bundle includes Field Tiles and Walls that can be snapped together to create a Field —a consistent space on which to test your VEX 123 Robots and VEXcode 123 projects. The Field can be arranged and rearranged to create a variety of different 'robot playgrounds.' In thinking about how you will organize your classroom space to use VEX 123 with your students, you may choose to set up a field as part of a Learning Center or to store all of the Field Tiles and Walls for later use as part of a STEM Lab. Some examples of 123 Field variations include: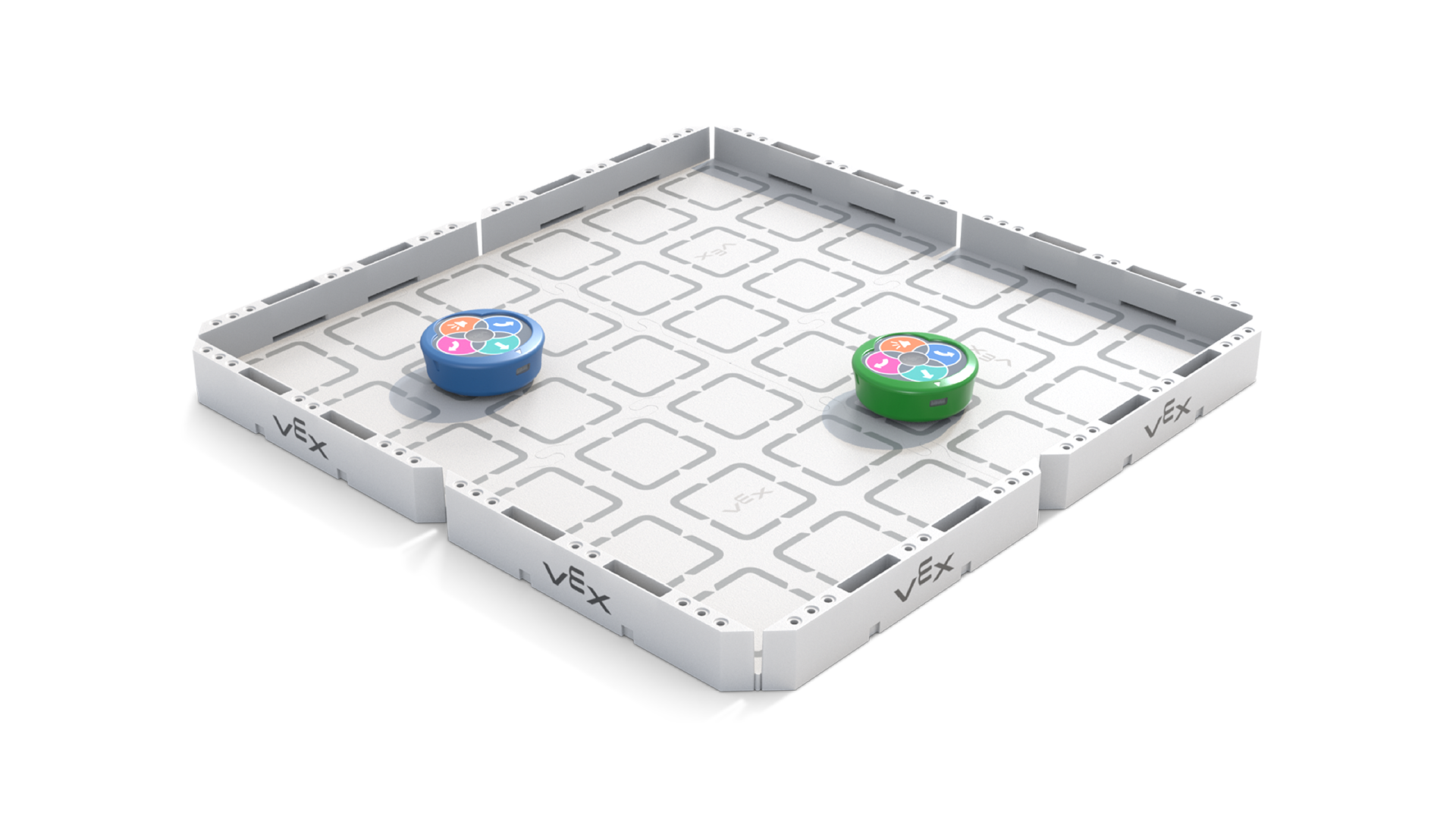 2x2 Square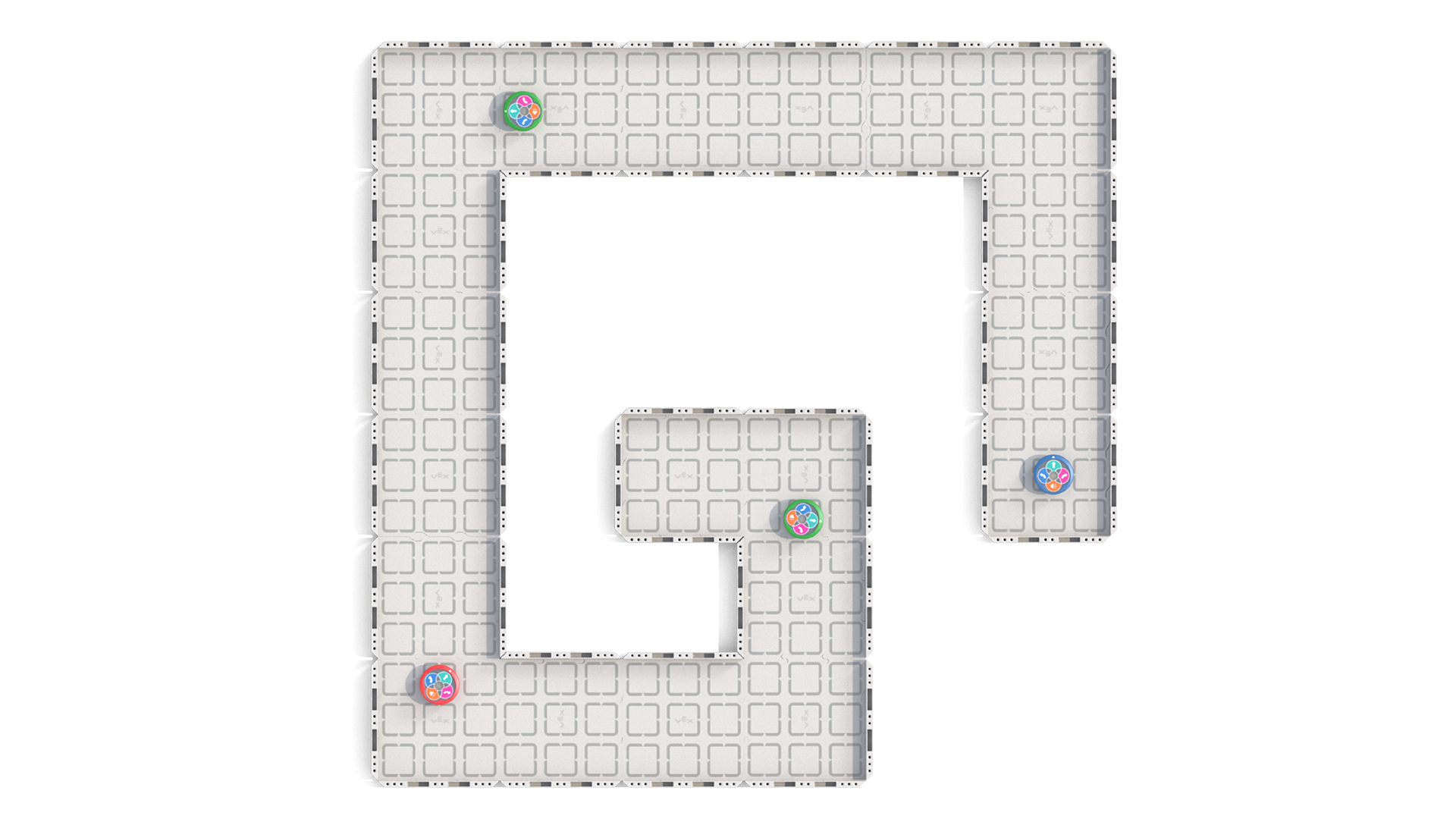 Race Track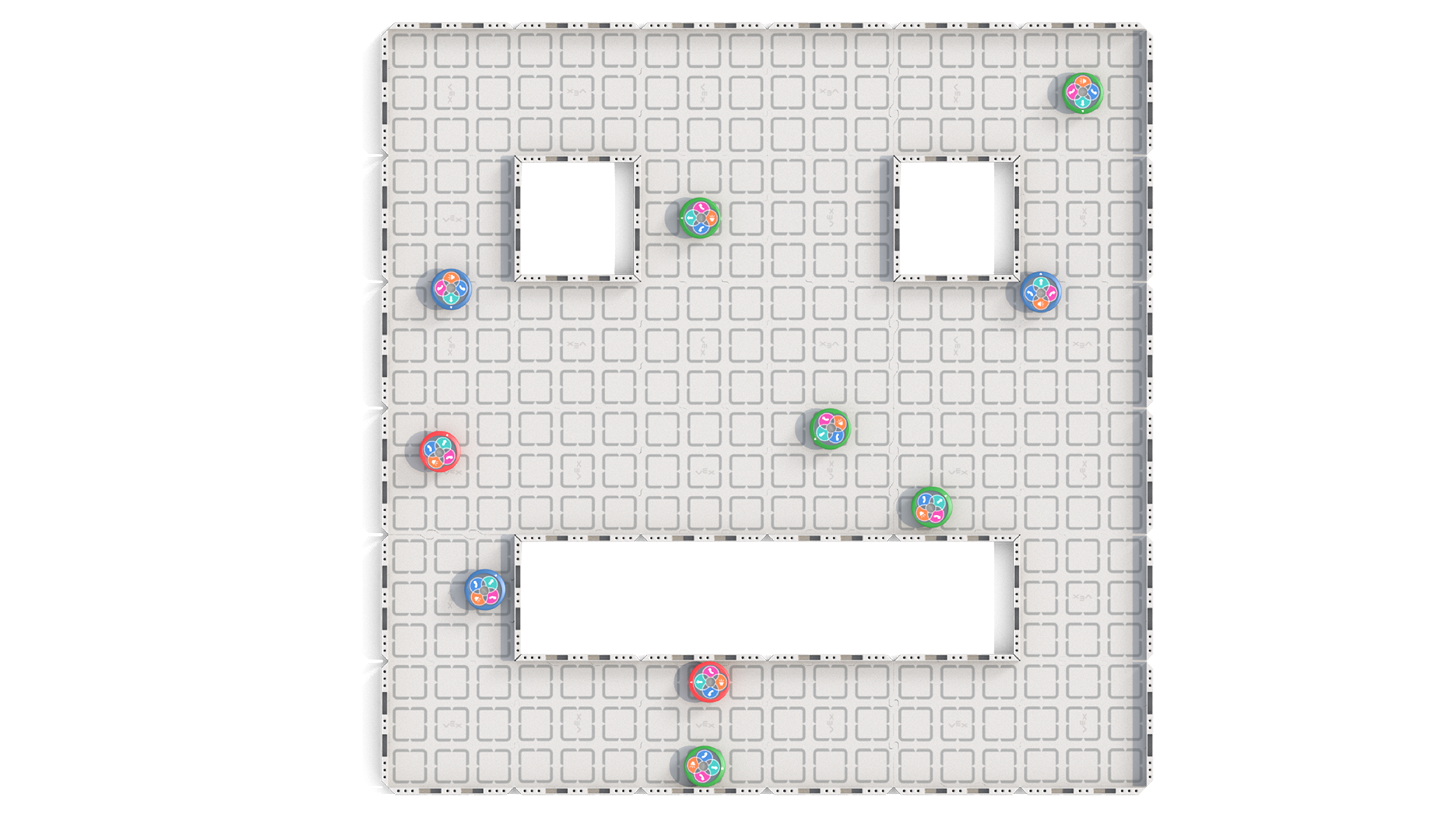 Playground
Charge the 123 Robots
Each 123 Classroom Bundle contains a 6 port - USB Charging Hub. This enables you to charge all of your 123 Robots at one time. You should begin by charging your 123 Robots so that they are ready for use. Read the Using the VEX 123 Robot VEX Library article as a guide for how to charge your 123 Robots and to learn what the different indicator lights mean.
Install Batteries in your Coders
You will want to make sure to install batteries in all of your Coders. Your 123 Classroom Bundle comes with AAA batteries for all the Coders and a small screwdriver for opening the battery door for installation. The batteries should last approximately 6 months before needing to be changed. See the Using the VEX 123 Coder VEX Library article for more information on installing batteries and using the Coder. Keep the screwdriver with your 123 Classroom Bundle so you have it available to change batteries in the Coders later.
Using VEXcode 123
VEXcode 123 is the block-based coding interface that you and your students can use to code the 123 Robots. VEXcode 123 can be downloaded and installed on a device, or run through a browser. To install VEXcode 123, or access the browser link, visit the VEXcode download page. Then, select the button that matches your device, (or the browser option), and download the app onto your device.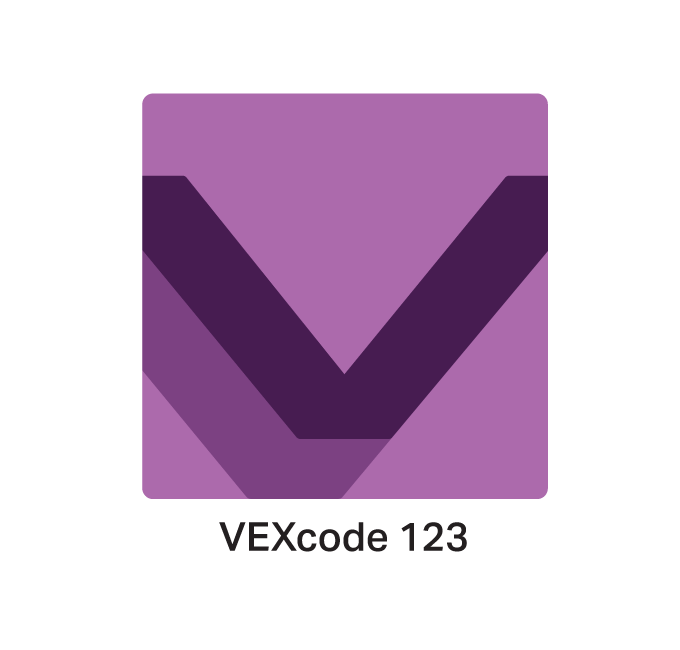 You can also learn more about how to install or access VEXcode 123 on your device in the Setting Up VEXcode 123 VEX Library article.
Download the VEX Classroom App
To install the VEX Classroom App, visit the App Store on your device, and search for 'VEX Classroom.' Download the VEX Classroom App.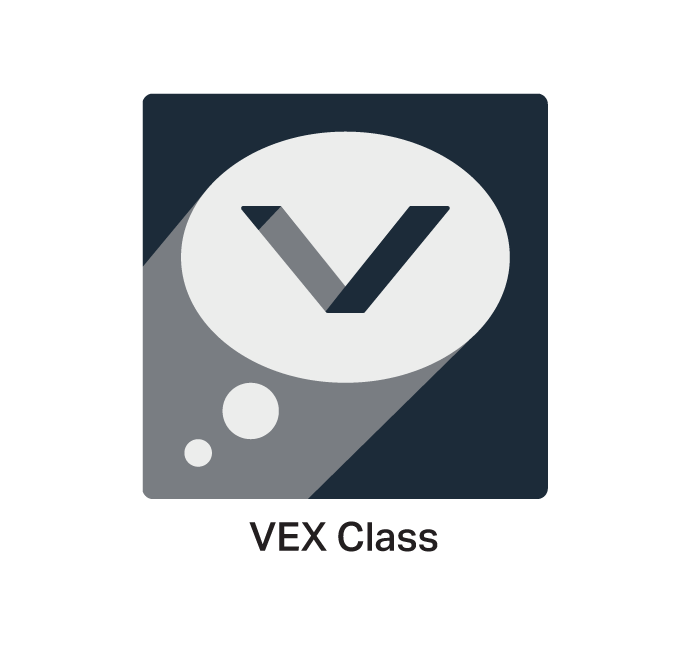 The VEX Classroom App is only for teacher use, so it can be installed only on the teacher's device or smartphone. For more information about the features of the VEX Classroom App and how to use it, see the Using the VEX Classroom App VEX Library article.