When ordering online from VEX Robotics, you have the option to order with a card or with a Purchase Order* (PO).
Note: If you do not see this option, and are a US customer, please email sales@vexrobotics.com (International customers can click here) to have it added to your account. (Be sure to include the email address associated with your vexrobotics.com account, as it is required for Online PO processing.)

*Acceptance of any Purchase Order is at the sole discretion of VEX Robotics.
---
Order with an Online PO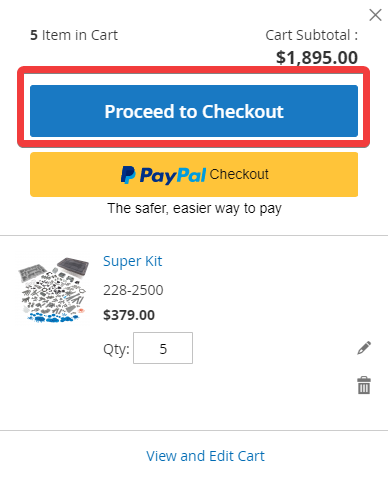 Login to your vexrobotics.com account and place the needed items in a shopping cart.
Place the required items in a shopping cart
Click on the shopping cart icon and then the blue "Proceed to Checkout" button
Complete your address and choose the required shipping method, then click Next
Click the Purchase Order radio button to select PO payment method
Complete the purchase order number in the required field
Upload a PDF copy of your official purchase order using the Upload button
Click Place Order to complete the order
---
Order with an Email PO
If you are a US customer, you can email a copy of your purchase order to sales@vexrobotics.com (International customers can click here). Please be sure to include your quote number if you've created one. Click here to learn how to generate a quote.
Note: VEX does not generate the PO, the school/other company's internal purchasing department does and then submits it to VEX.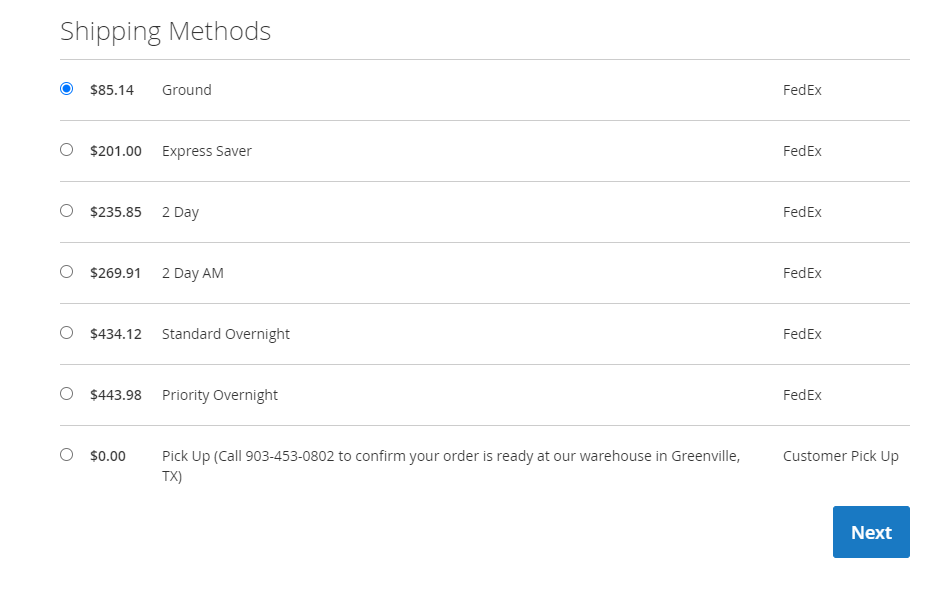 You can send a blanket Purchase Order or a Purchase Order that references a quote. US customers can send the quote number to sales@vexrobotics.com (International customers can click here) at the time of the Purchase Order, and ensure that the Purchase Order does one of the following:
PO's cannot contain a "Ship To" address that is a PO Box (unless a street address is also listed).
Includes an estimated shipping cost, or adds an estimated 15% of the order as Shipping.
Specifies that the shipping costs can be added by VEX Robotics to the total amount listed on the Purchase Order.
Note: Without one of these options, VEX cannot process the PO. VEX will inquire more information before the order can be processed.