First, download VEXcode V5 if you have not done so already.
Step 1: Select the VEXcode V5 Installer icon to launch the InstallShield Wizard.
Note: You might have to grant permission for the app to make changes to your computer.

Step 2: In the first InstallShield Wizard prompt, select the "Next >" button.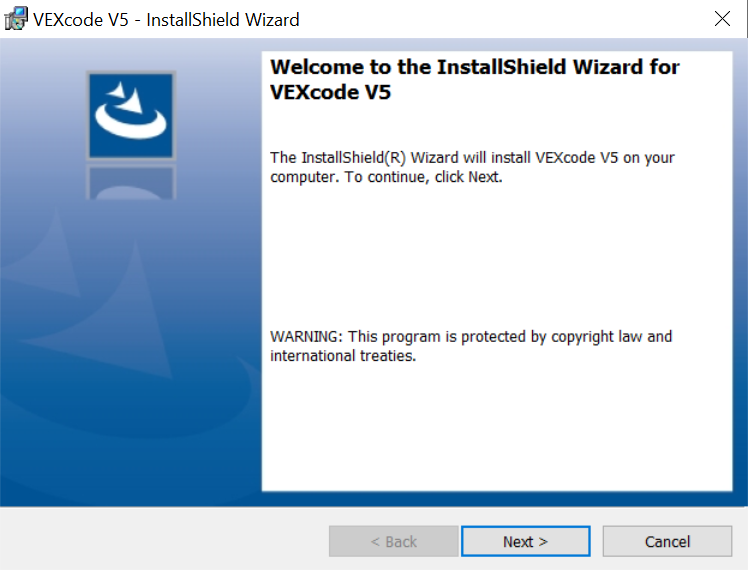 Note: You may be prompted to download additional redistributables for VEXcode V5. If you receive this prompt, click "Install" to continue with the installation process.
Step 3: Read through the End User License Agreement and select the bubble next to "I accept the terms in the license agreement." Then select the "Next >" button.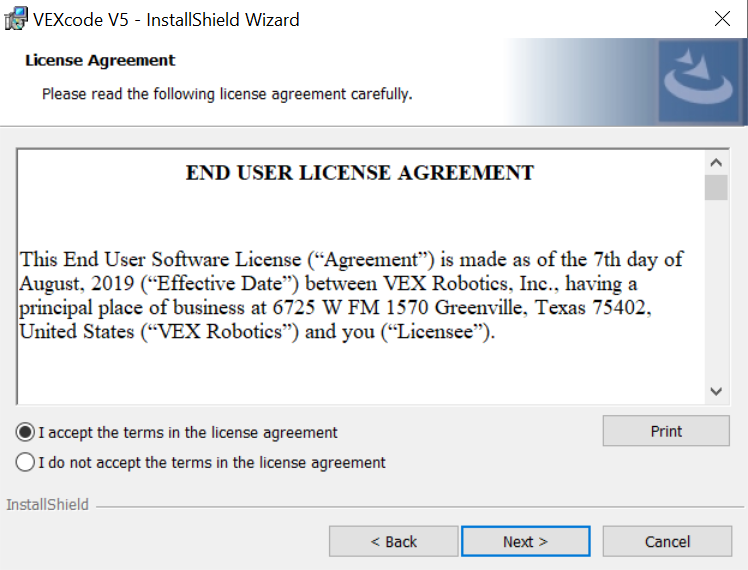 Step 4: Select the "Install" button.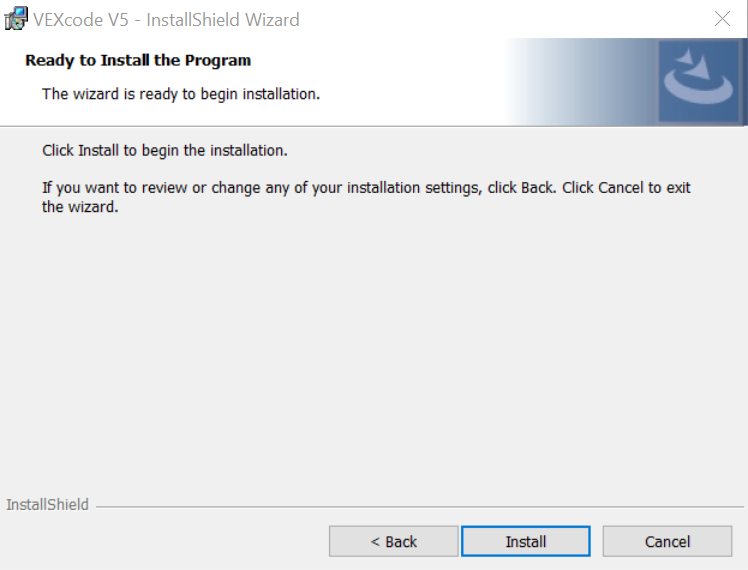 Step 5: Select the "Finish" button to finish installing VEXcode V5 to close the InstallShield Wizard.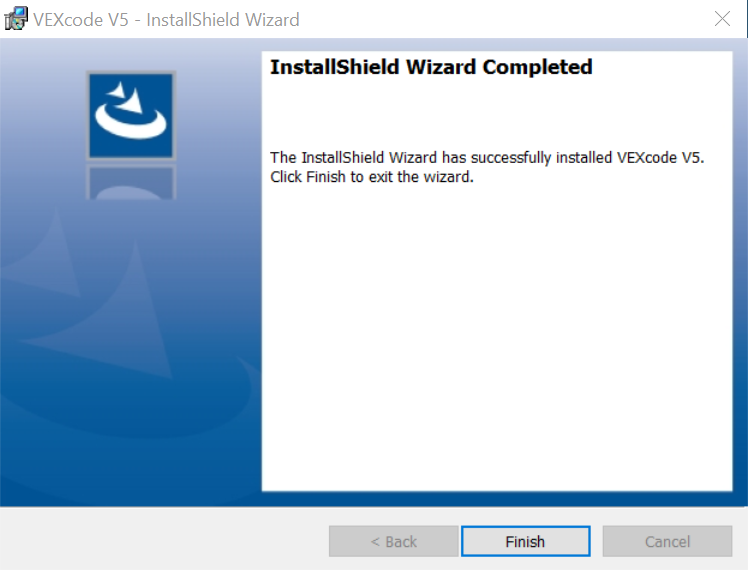 Step 6: Launch VEXcode V5 using the desktop shortcut.

Step 7: Begin working in VEXcode V5.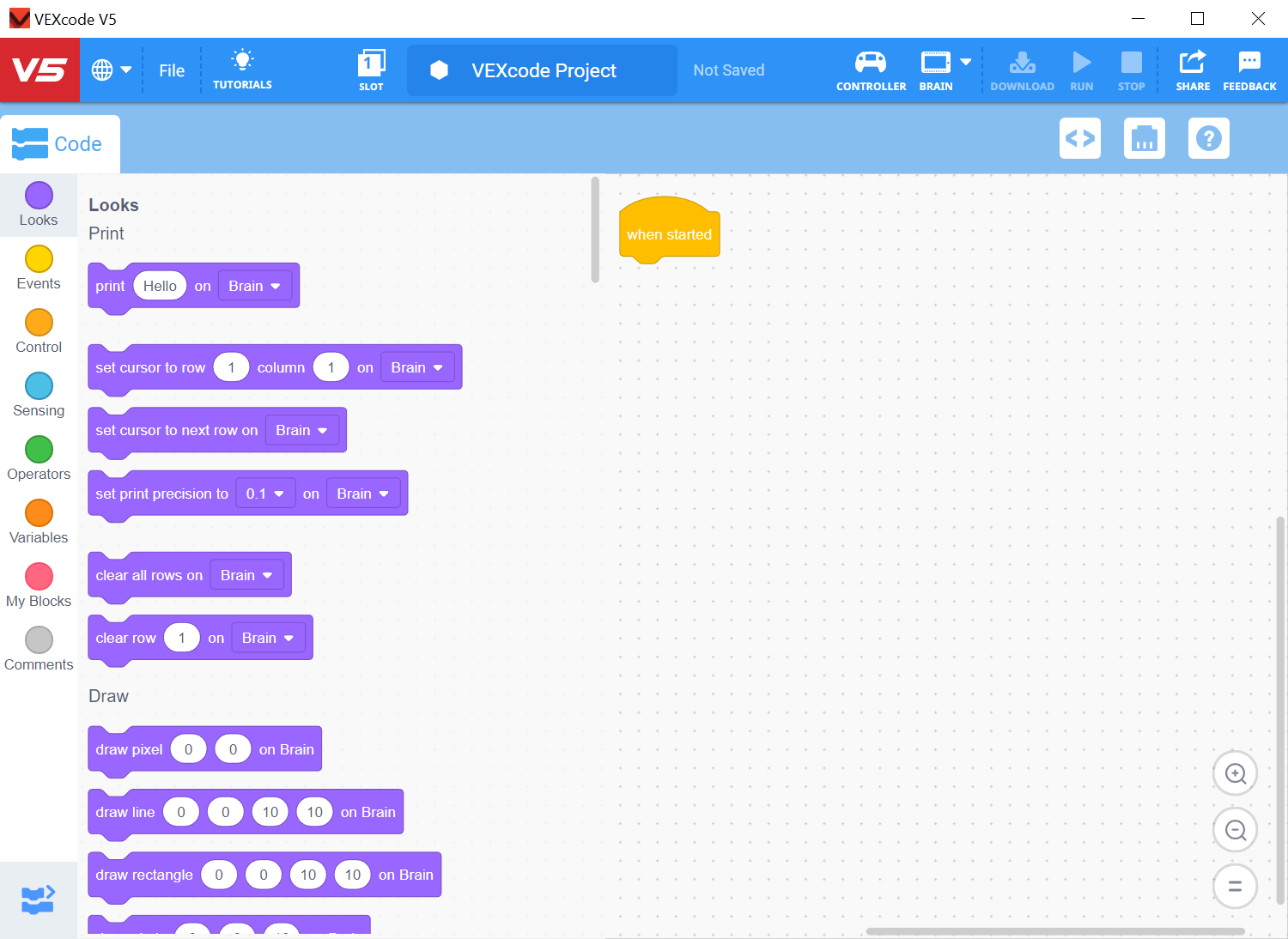 Create a new project to get started with coding in VEXcode V5!