In the Rover Rescue Playground, the VR Rover is tasked with a mission that takes 50 days. The rover must collect minerals, absorb radiation from enemies including Alien Serpents and Spiders, and continue to source power from minerals or enemies to survive the mission. After 50 days, you have the option to continue with the mission or leave the planet and its inhabitants to heal over time.
To learn more about the backstory of Rover Rescue, see this document.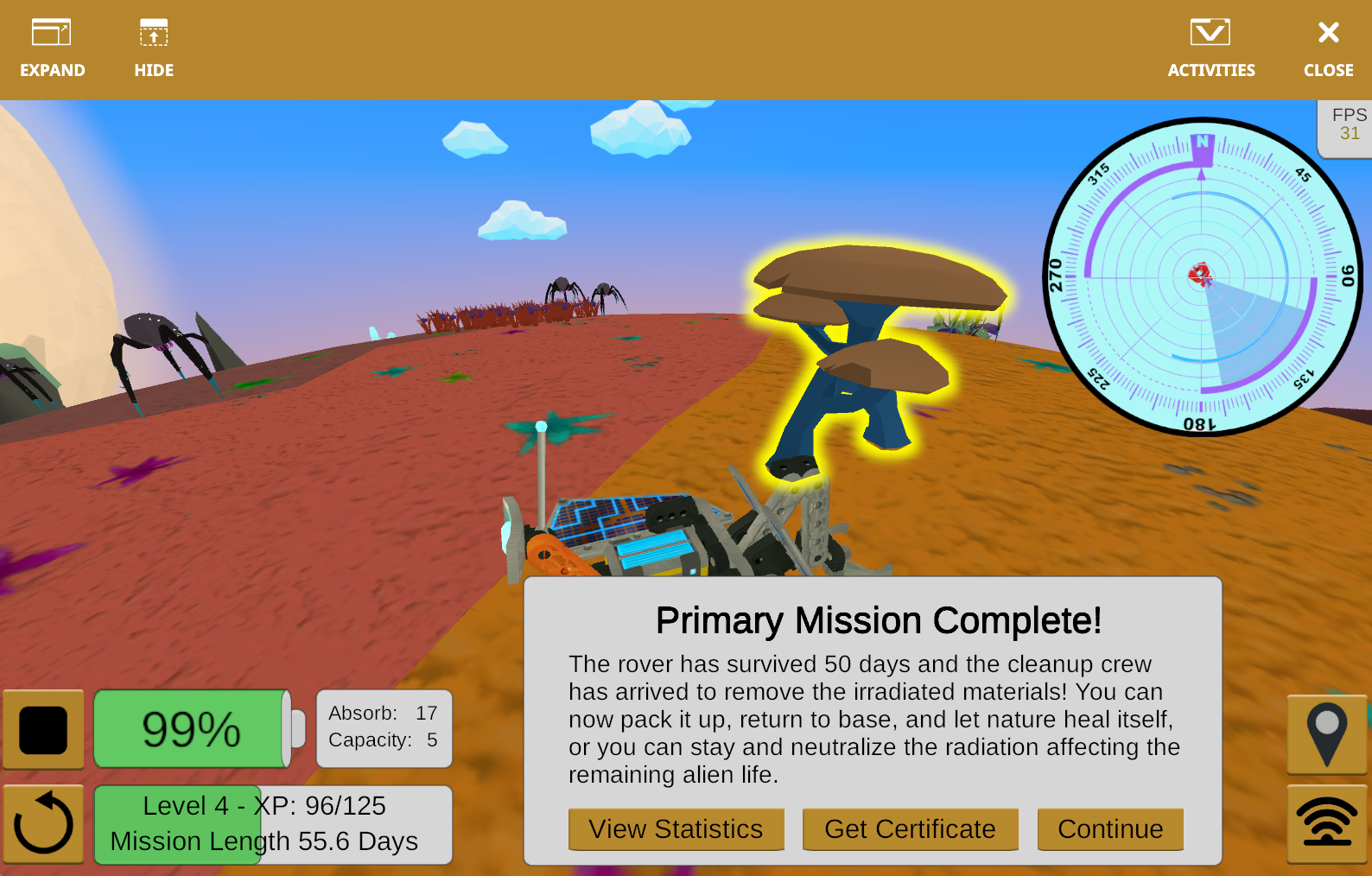 This window will appear at the bottom of the Playground Window after 50 days. Here you have the option to View Statistics, Get Certificate, or Continue.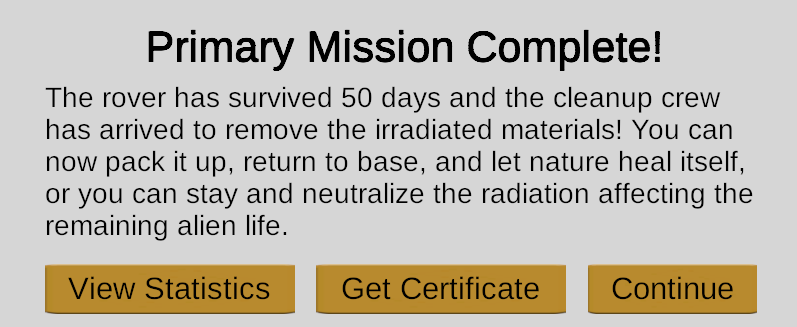 Choosing the View Statistics or Get Certificate buttons will end your mission. Learn more about those options in this article.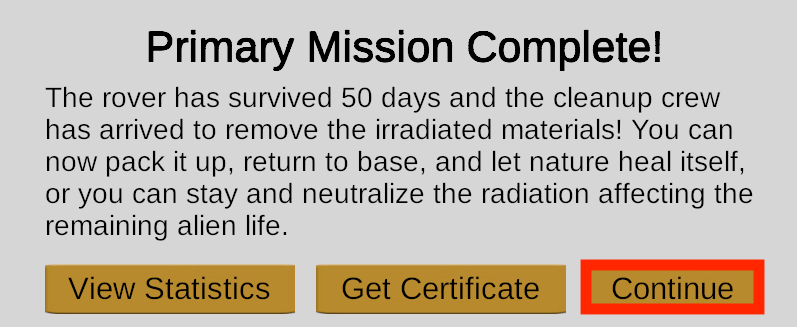 While this window is open, your robot will continue to execute the project. Select 'Continue' to extend your mission and continue absorbing enemy radiation and collecting minerals.
NOTE: When you select 'Continue,' the enemies you have previously neutralized will be filled with radiation once again and change back to their irradiated form.