VEX IQ (1st gen) Brain
User Programs downloaded to the Brain can be found in one of four slots for User Programs, numbered 1, 2, 3, and 4 in the Programs menu.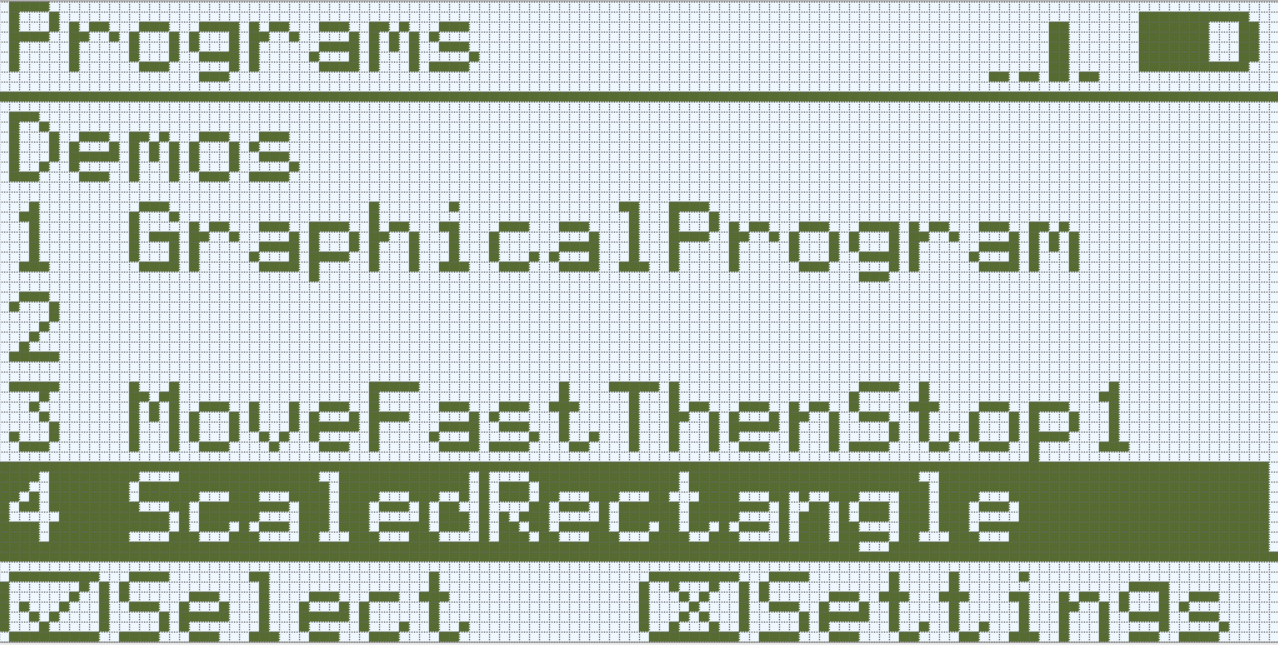 NOTE: This Brain has three User Programs downloaded to it: GraphicalProgram (Slot 1), MoveFastThenStop1 (Slot 3), and ScaledRectangle (Slot 4). Slot 2 does not have a User Program downloaded to it.
Find and run the program in the menu.
Run the program by pressing the Check button. It will automatically begin to run after the Check button is pressed.