To begin your VEXcode VR Tipping Point Match, you must choose the starting position, starting angle, and any Preload Rings on Moby, the Hero Bot, with the starting configuration window.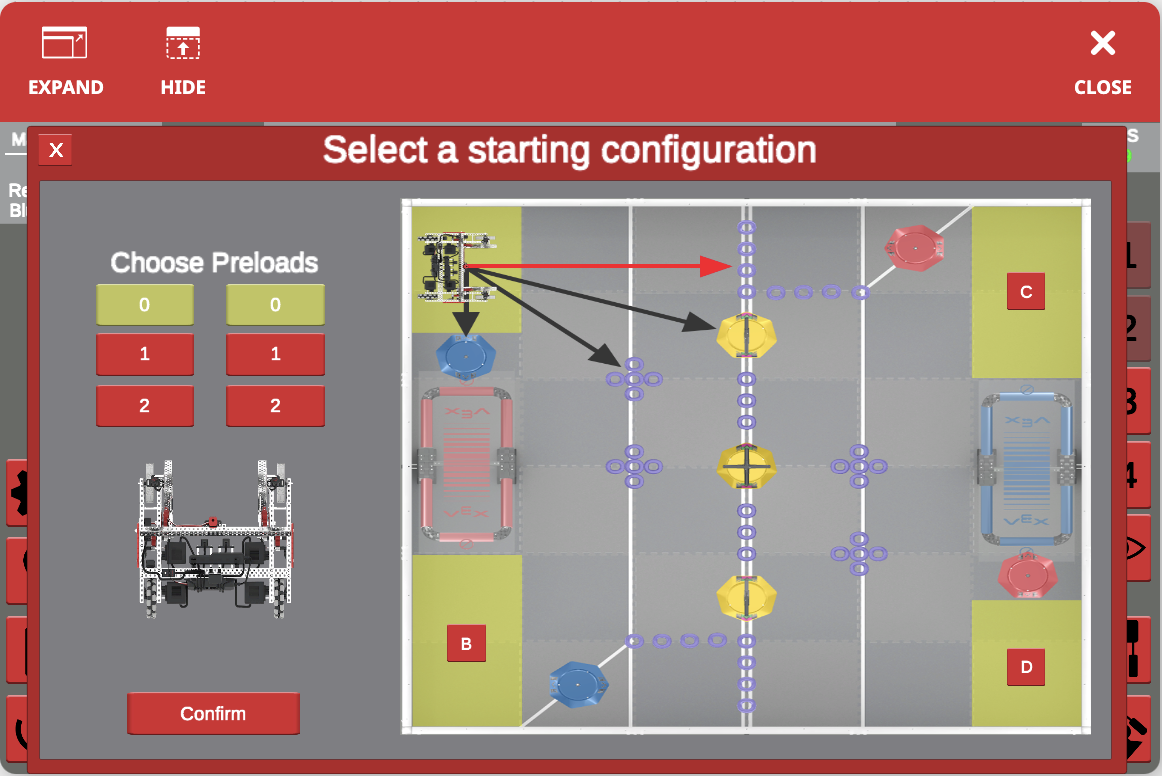 ---
Selecting a Starting Position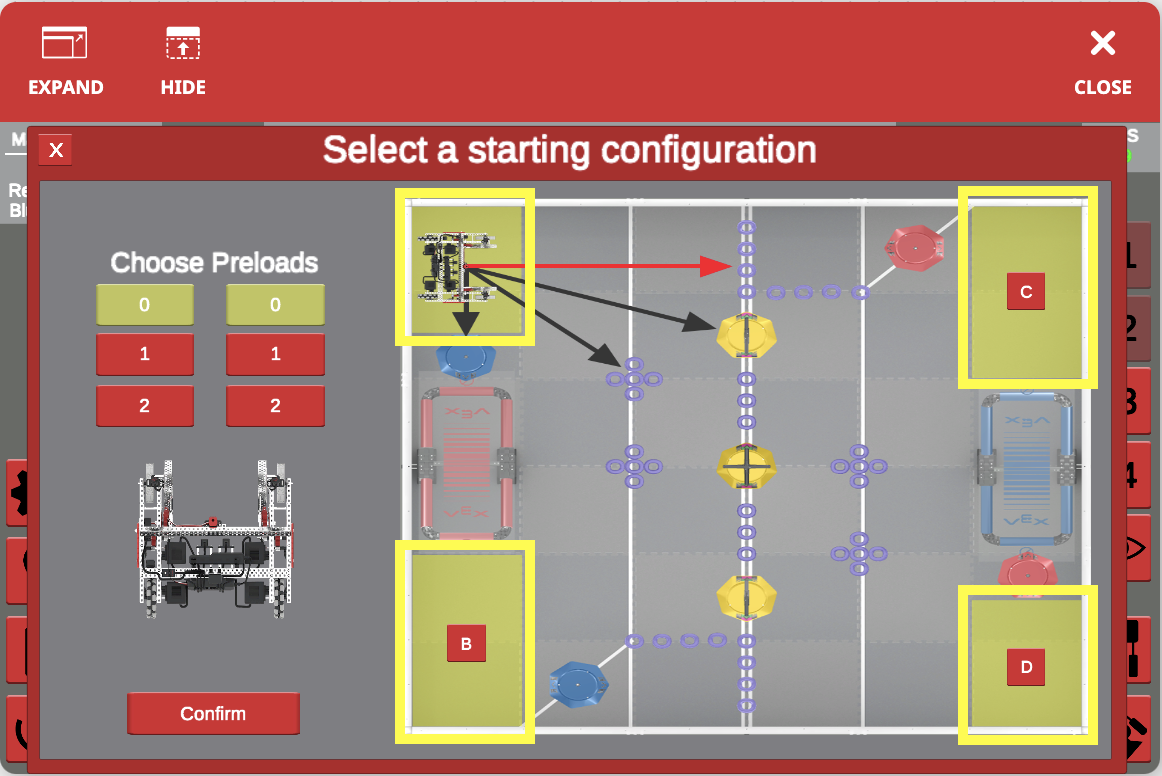 When you first launch the Tipping Point Playground, you will be prompted to select your starting configuration.
Choose your desired Starting Position (A, B, C, or D) by selecting the letter on the Field.
---
Selecting a Starting Angle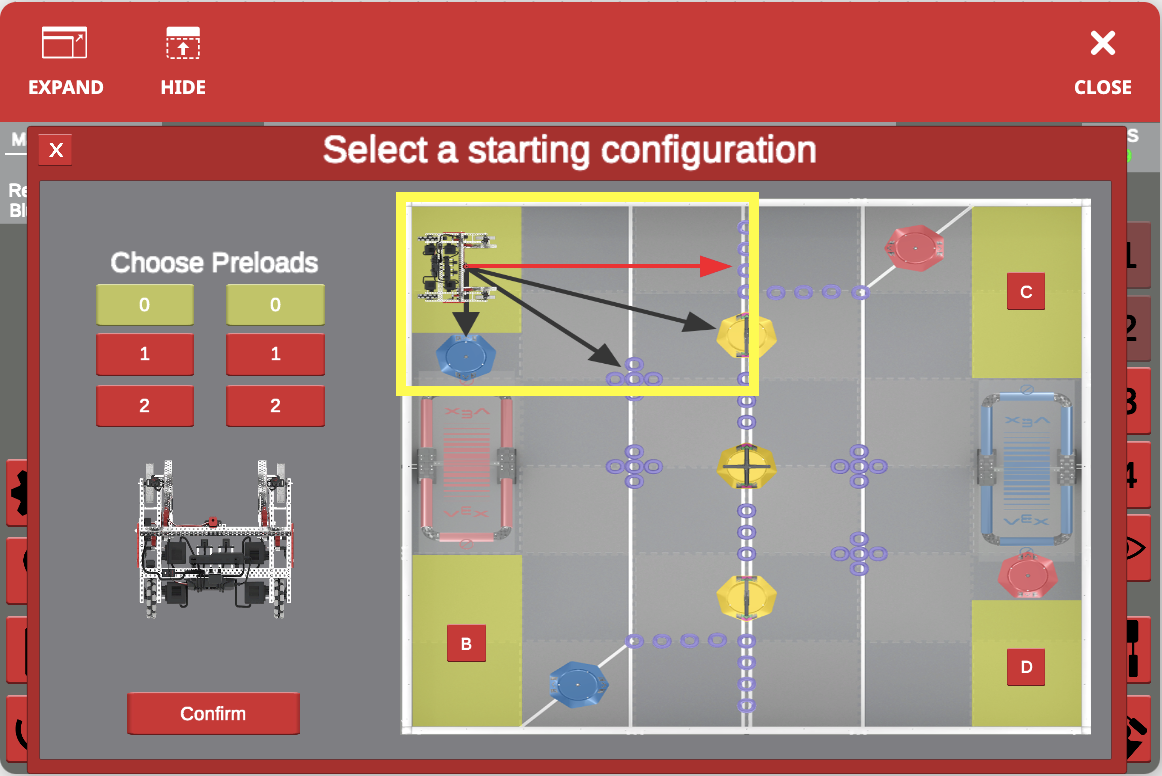 Choose your desired starting angle, by selecting the matching arrow on the Field.
---
Selecting Preload Rings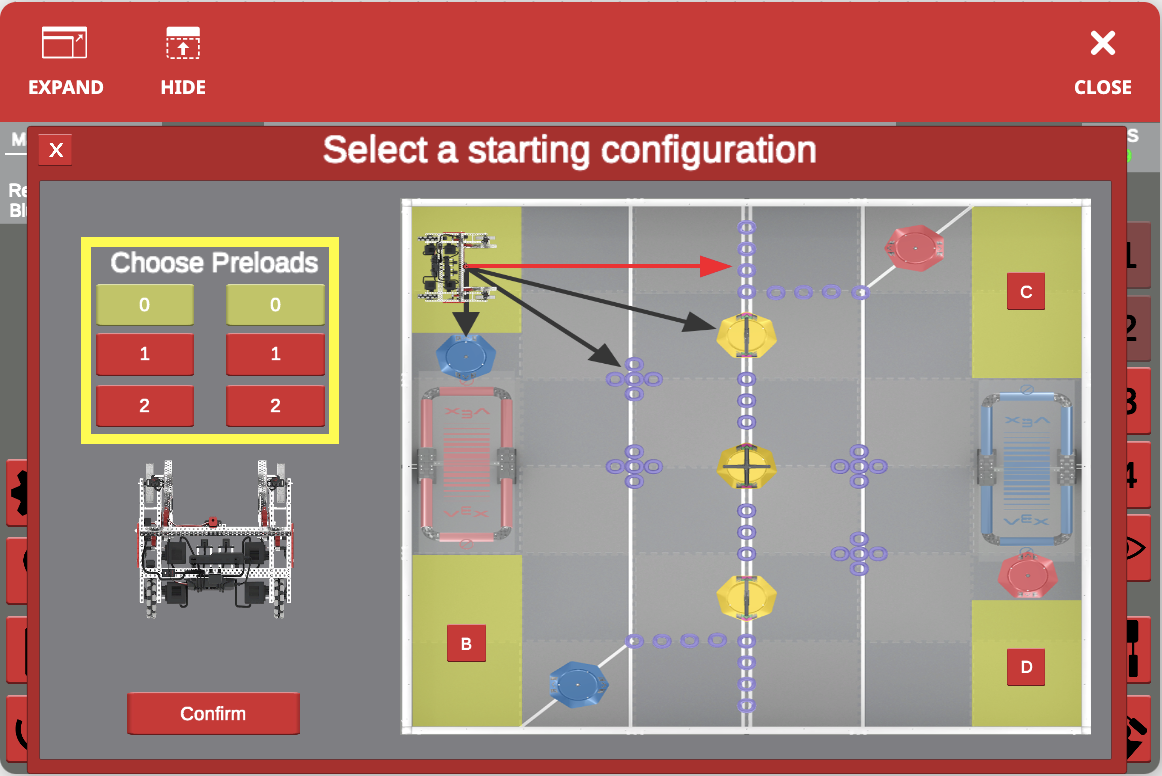 The Preload selections are shown in the "Choose Preloads" section of the starting position window.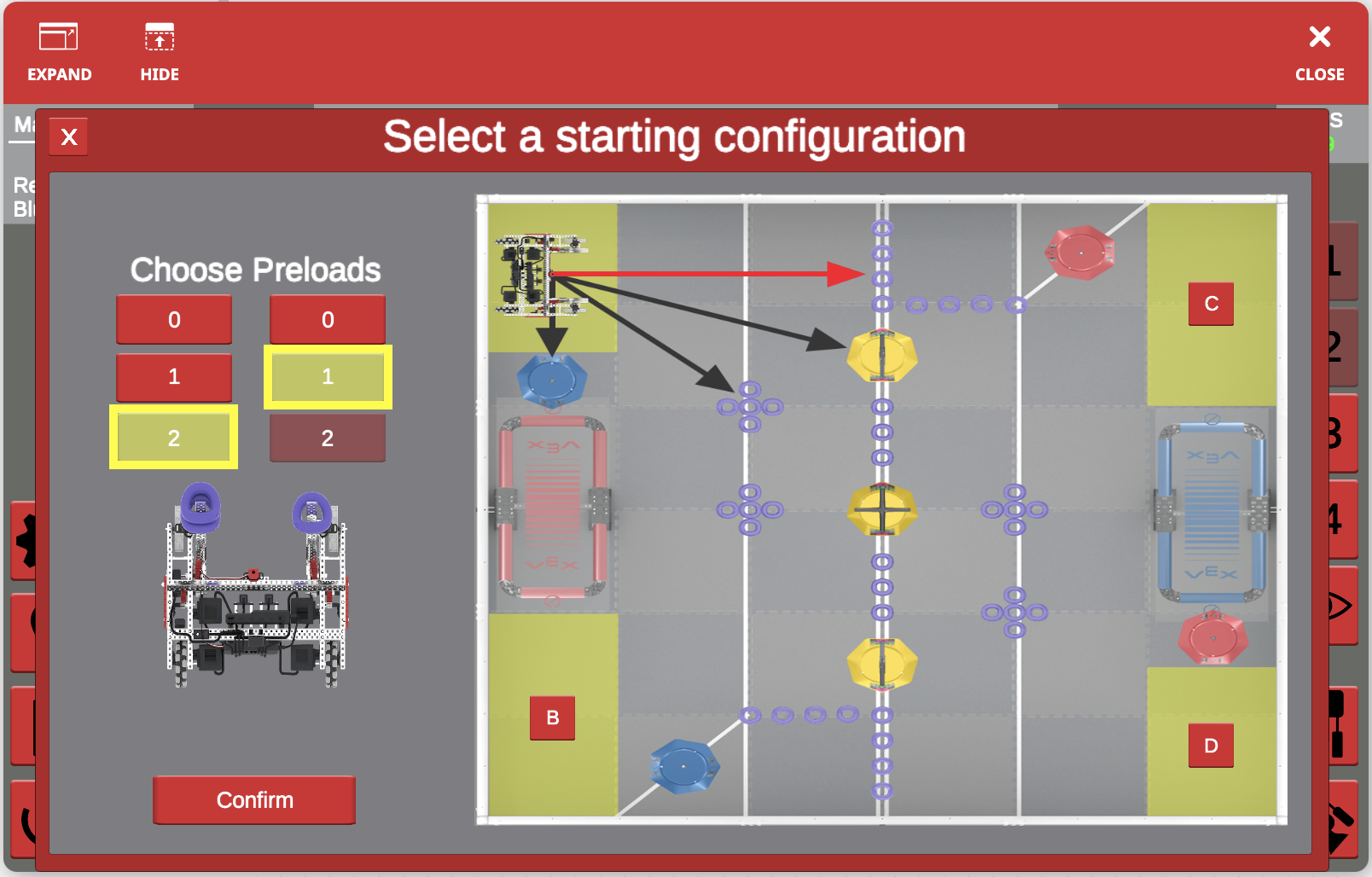 Select the number of Preload Rings (up to three) to place on Moby's left and right Forks.
Note: Moby can hold up to two Rings on each Fork. When two Rings are selected for one Fork, you will only have the option to select 0 Rings or 1 Ring on the other Fork.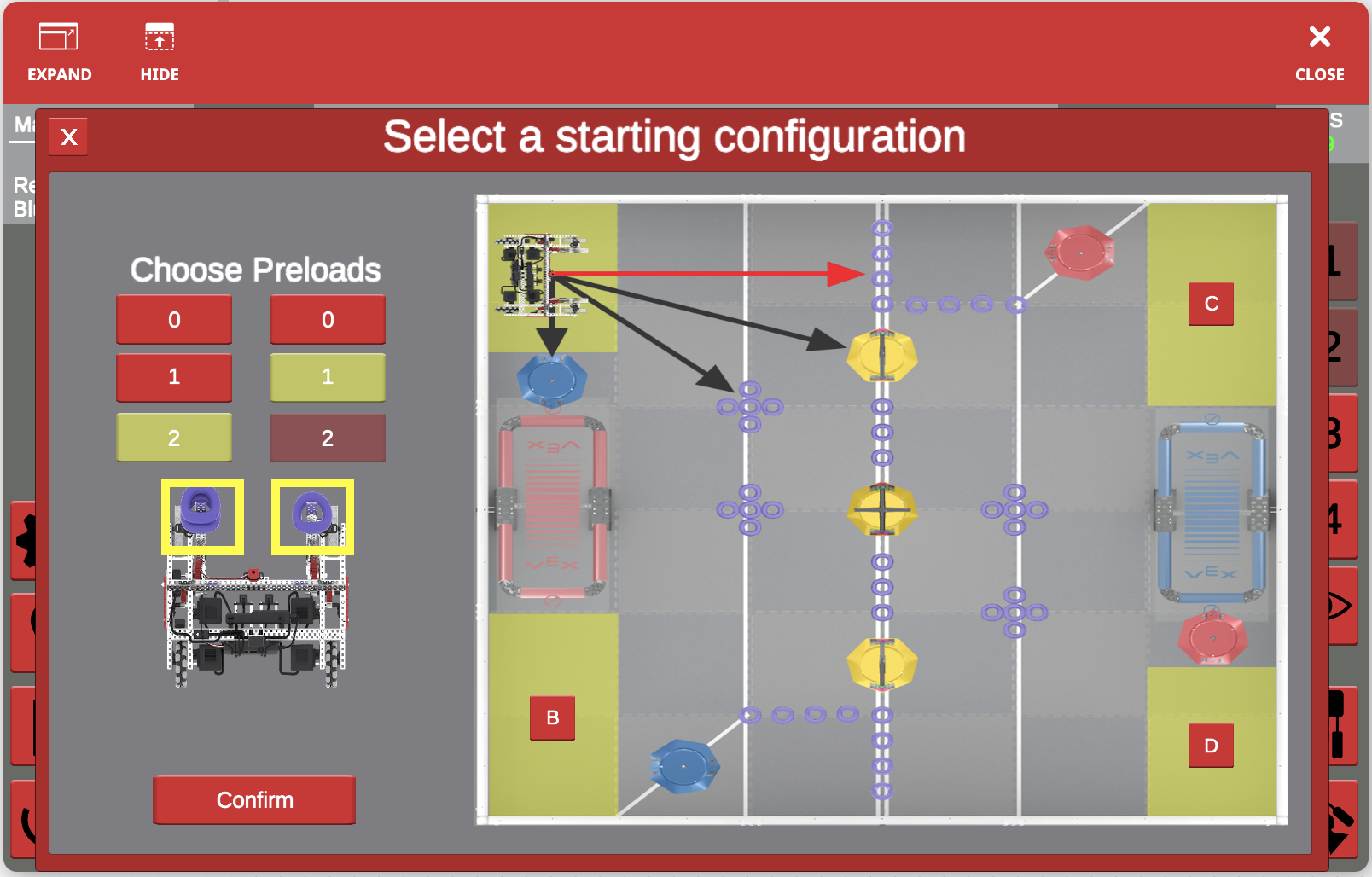 The Ring locations will show on the image of the robot in the starting position window.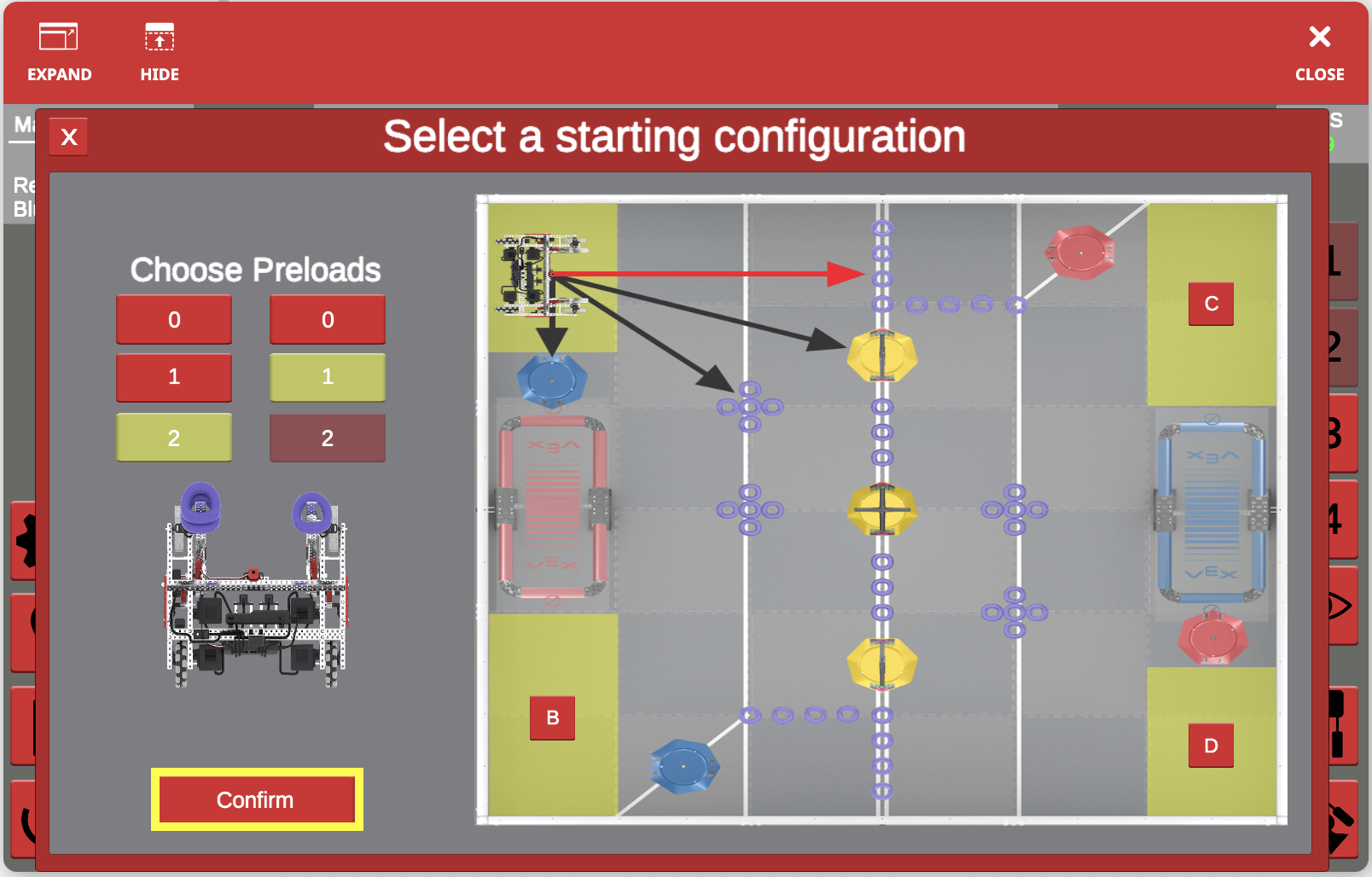 Select 'Confirm' to save your selected starting configuration for Moby.
---
Changing the Starting Configuration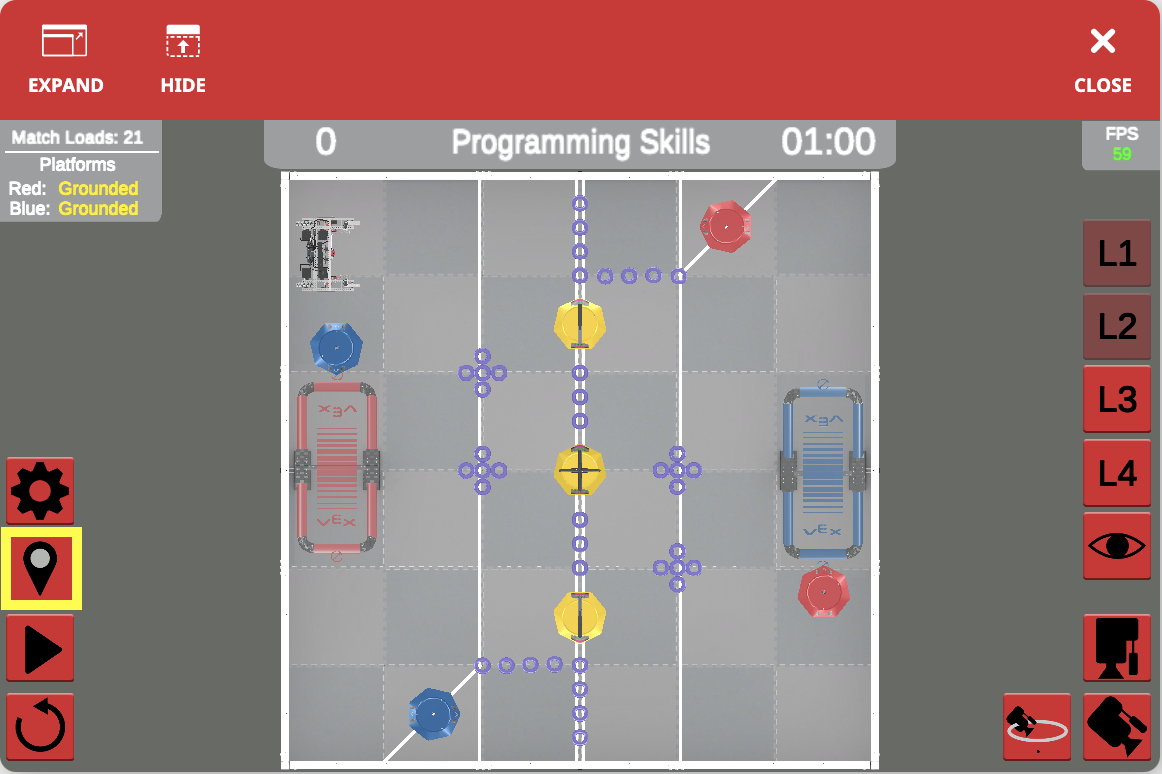 To change the starting configuration, select the location icon in the Playground Window.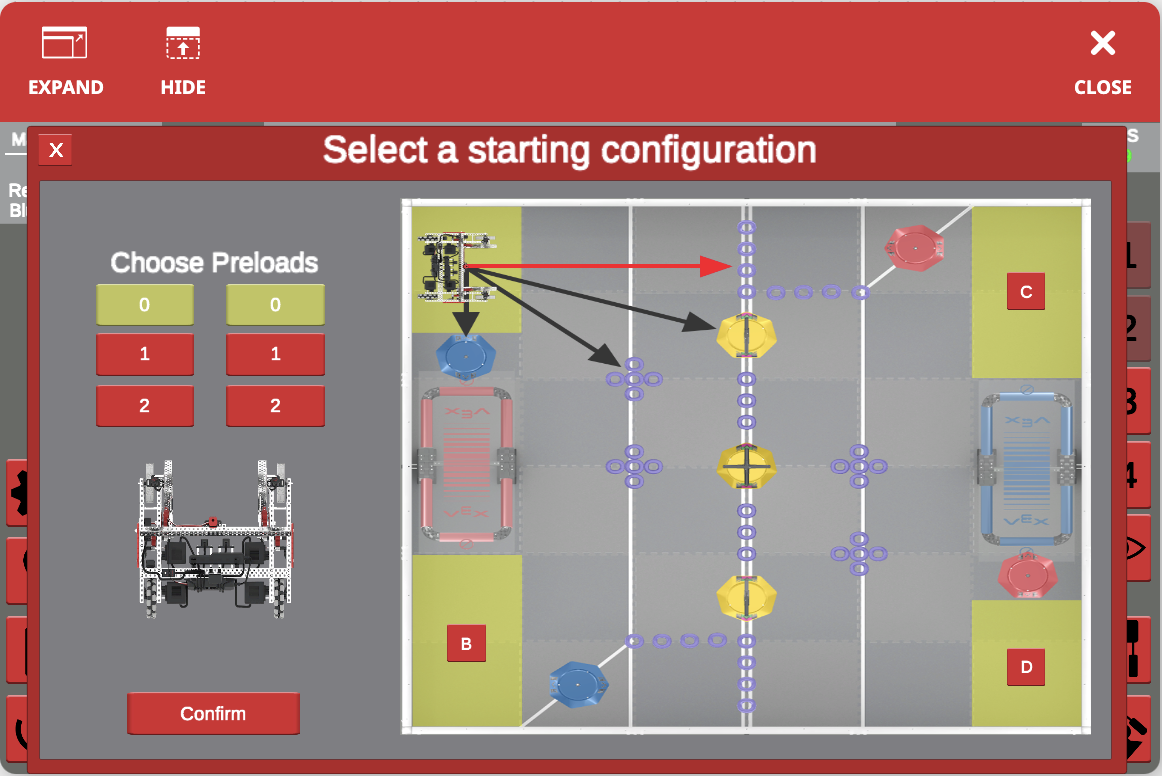 Then the starting configuration window will open.