Welcome to the VIQC Slapshot Playground in VEXcode VR! To play the 2022 - 2023 VIQC game, Slapshot, you must have a VEXcode VR Premium License. Once you have a Premium License, you will activate your License Key to log in to VEXcode VR and access VIQC Slapshot Playground.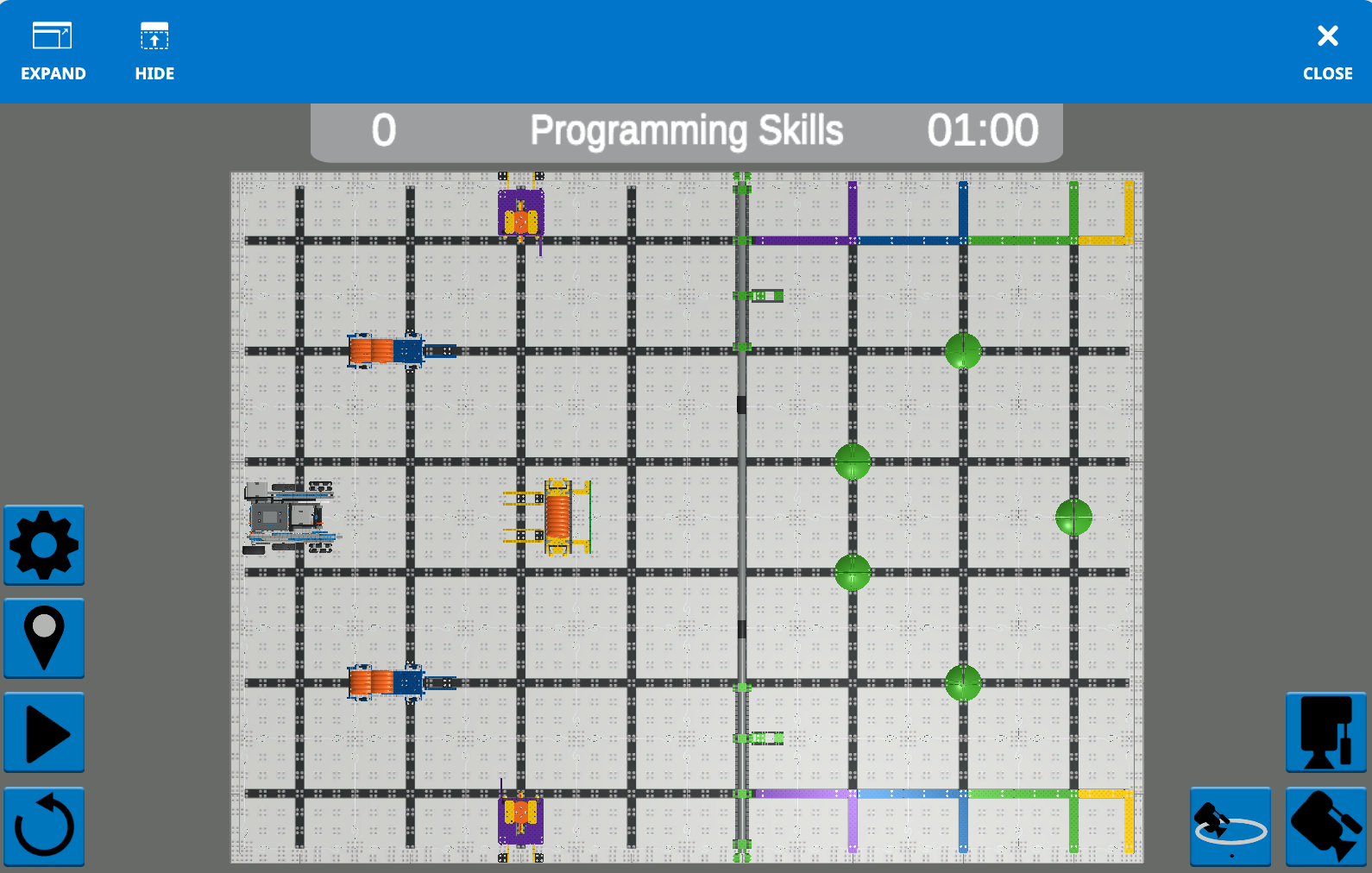 ---
Articles to Help You Get Started
To get started, learn about the ways to score points in the Slapshot game manual. Then for added challenges, learn more about Snapshot, this year's Hero Bot, and other details about the Field so you can strategize and get a high score.
Looking for more?
Want to learn more advanced coding to help you beat your high score? VEXcode is used with all VEX Robotics platforms. Check out the Computer Science Level 1 - Blocks course and learn more about coding with VEXcode!