Many VEXcode VR Activities that use the Art Canvas+ Playground provide images via a Google Slides presentation. This article will cover how set up a presentation to use the optimal dimensions for the Art Canvas+ Playground and how to download those images as a .png file.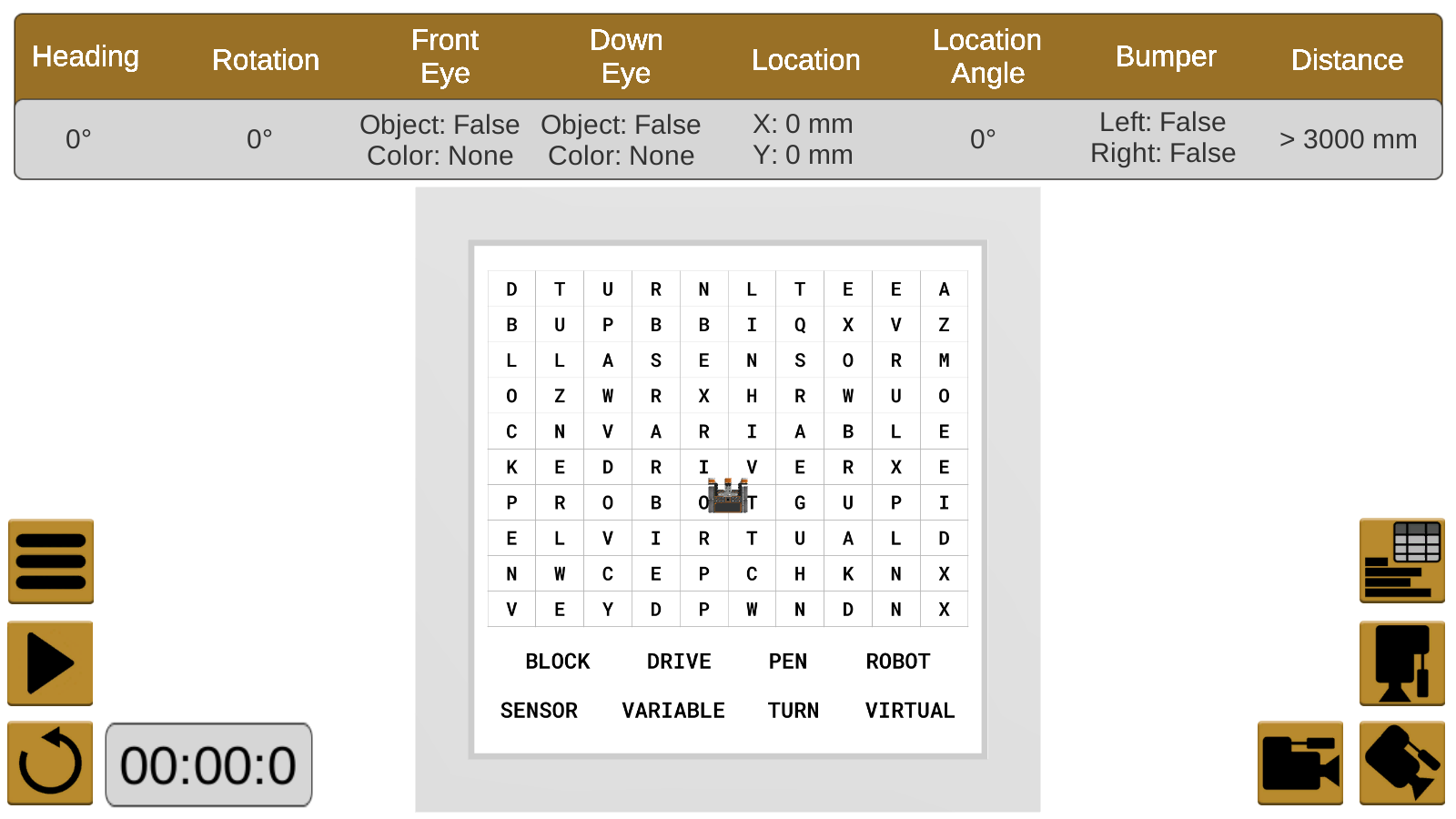 ---
Creating a Custom Image in a Google Slides Presentation

To create your own custom images for the Art Canvas+ Playground with Google Slides, open a new presentation.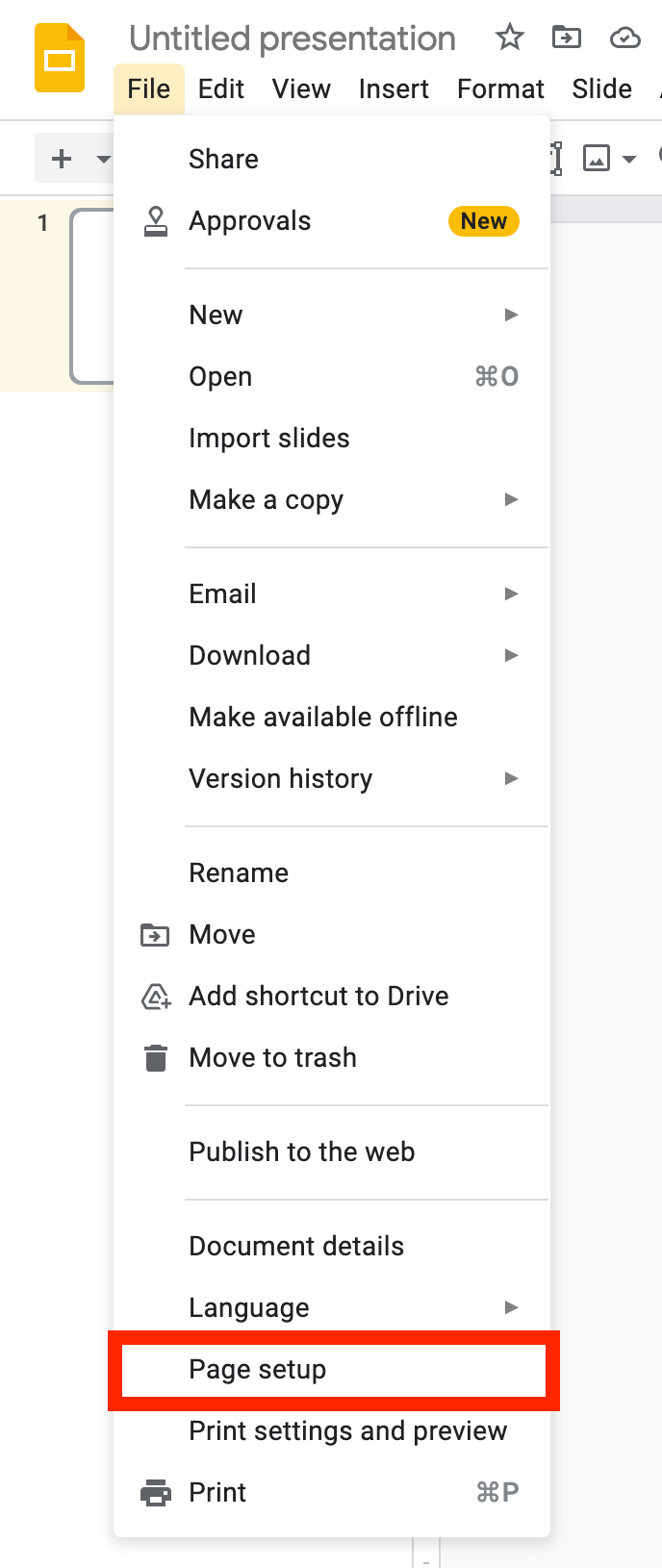 The optimal image size for the Art Canvas+ Playground is 1000 pixels by 1000 pixels. To change the layout of each slide to match that size, begin by selecting the "File" and then "Page Setup."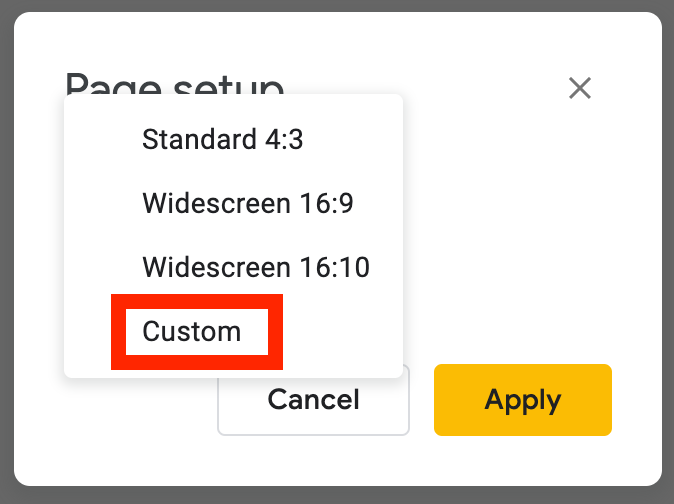 Open the dropdown in the Page Setup menu and select "Custom."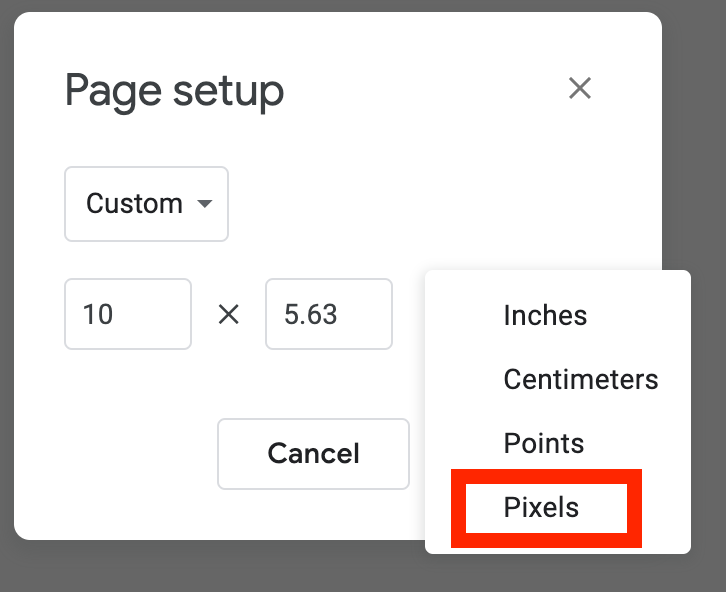 Change the units to "pixels" using the far left dropdown.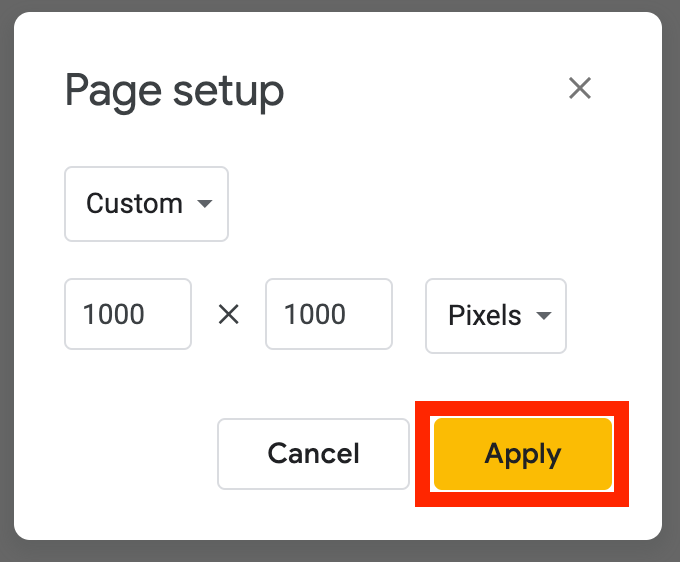 Then insert "1000" by "1000" for the size and select "Apply."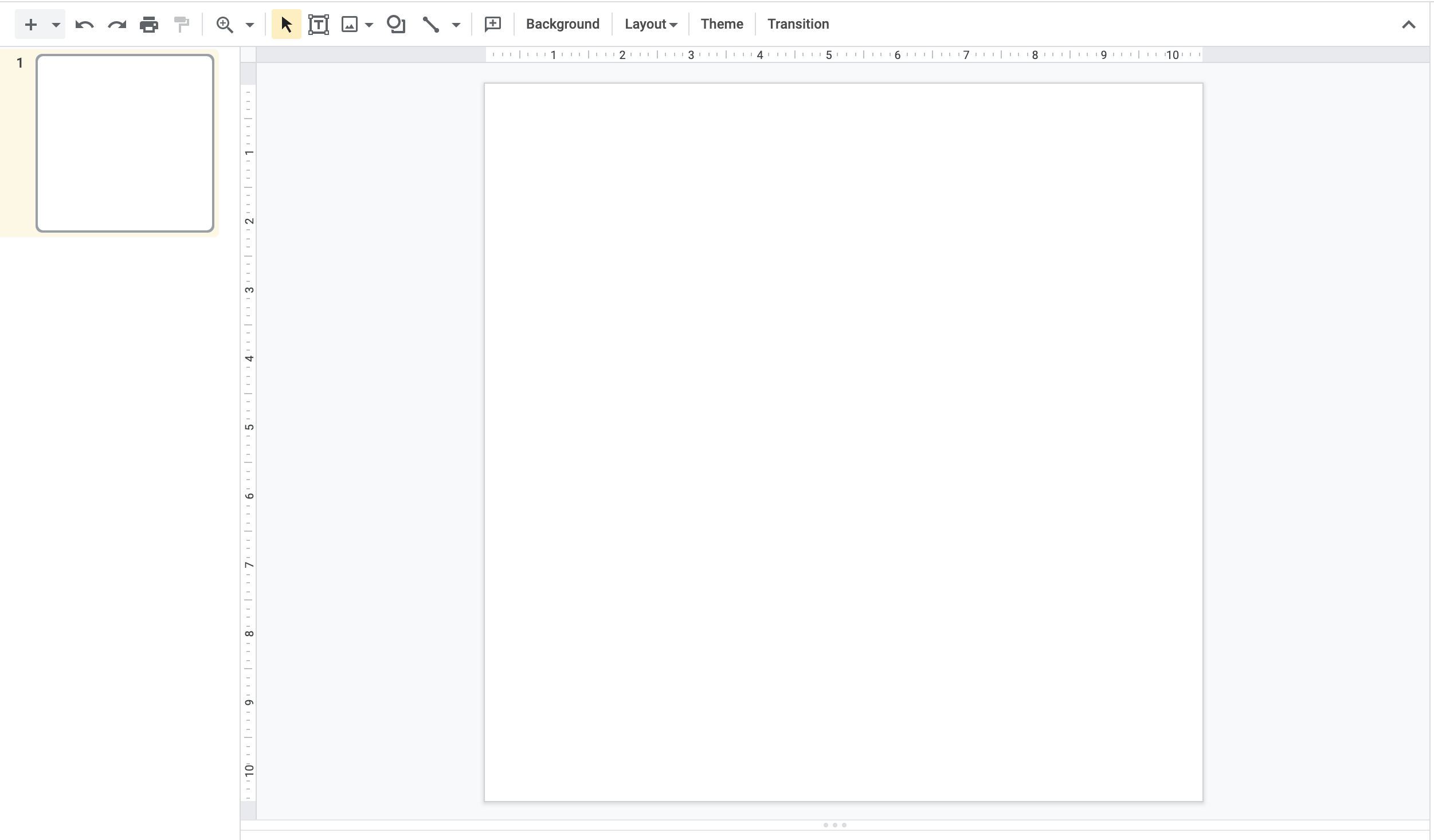 Each slide will now appear as a 1000 pixel by 1000 pixel square.

Now that the slides are set up, you can modify and create your own uploads for Art Canvas+. This example shows a unit circle, topographic map, and a word search that could all be uploaded to the Playground.
Watch this screen recording to see the above steps.
---
Downloading Images as .png Files from a Presentation

To download an image from a Google Slides presentation, select the File menu and then hover over the "Download" option.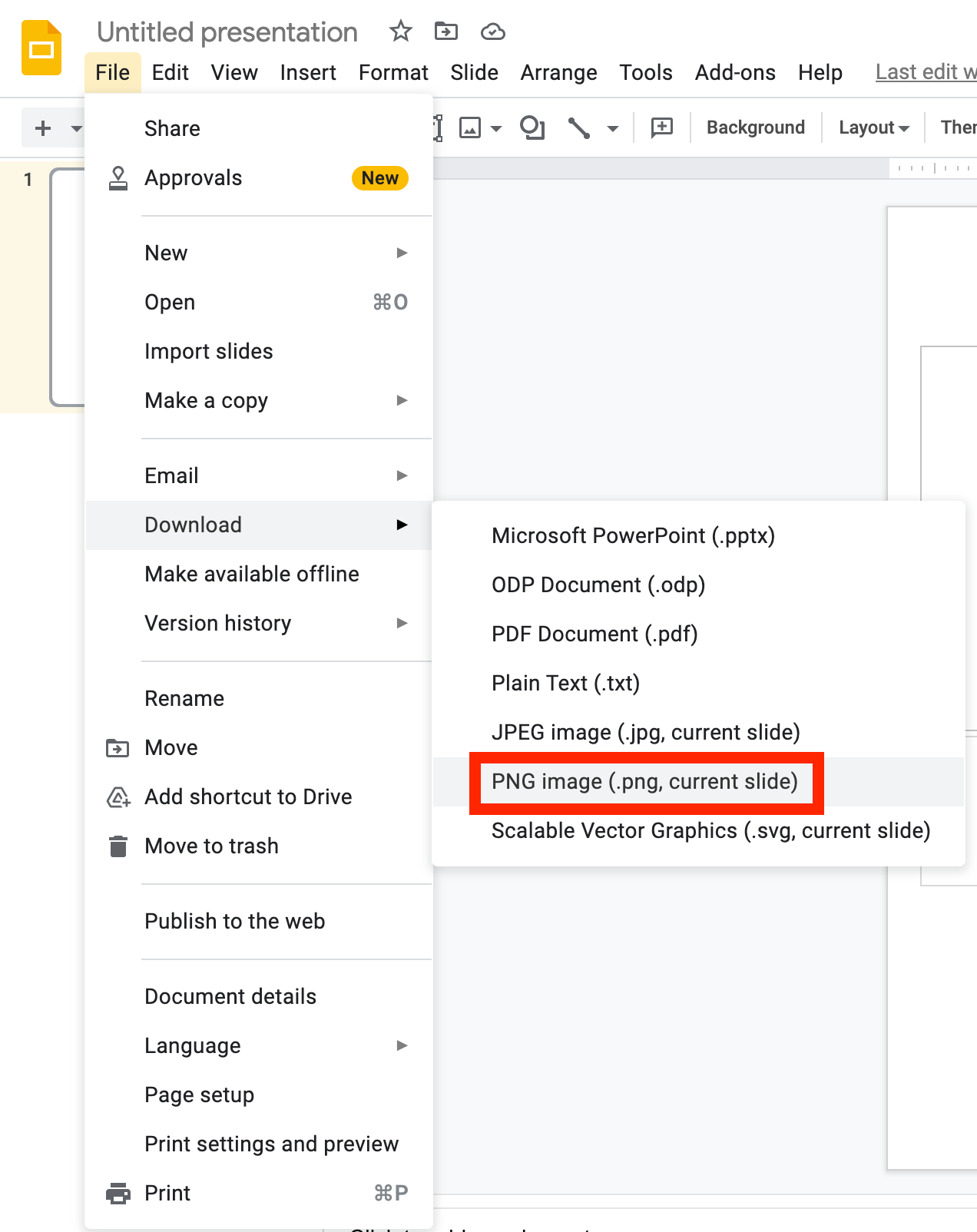 A menu will expand to show the various download options for the presentation. Select the "PNG Image (.png image, current slide)" option.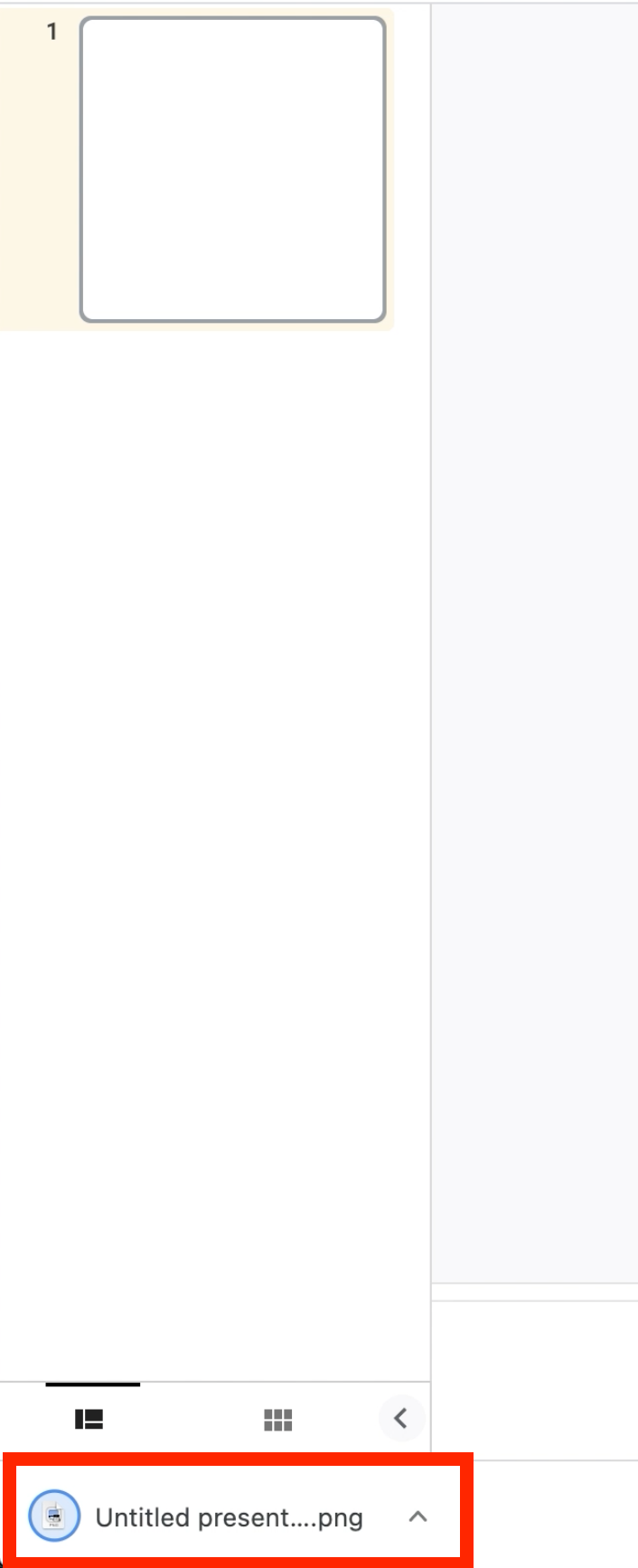 This will download the slide you are currently viewing as a .png file to your device. The file will be named after the name of your presentation.

Note: This image shows a download on Mac in a Chrome browser. The download location may be different depending on your device and chosen browser.
Note that you do NOT need edit access to a presentation in order to download a slide as a .png file. The option will still appear in a View only document as shown in the video here.
To learn more about how to upload an image to the Art Canvas +, see this article.