Educator Section
If you see this message when opening a Playground in VEXcode VR, one of the files required to load the Playground cannot be accessed.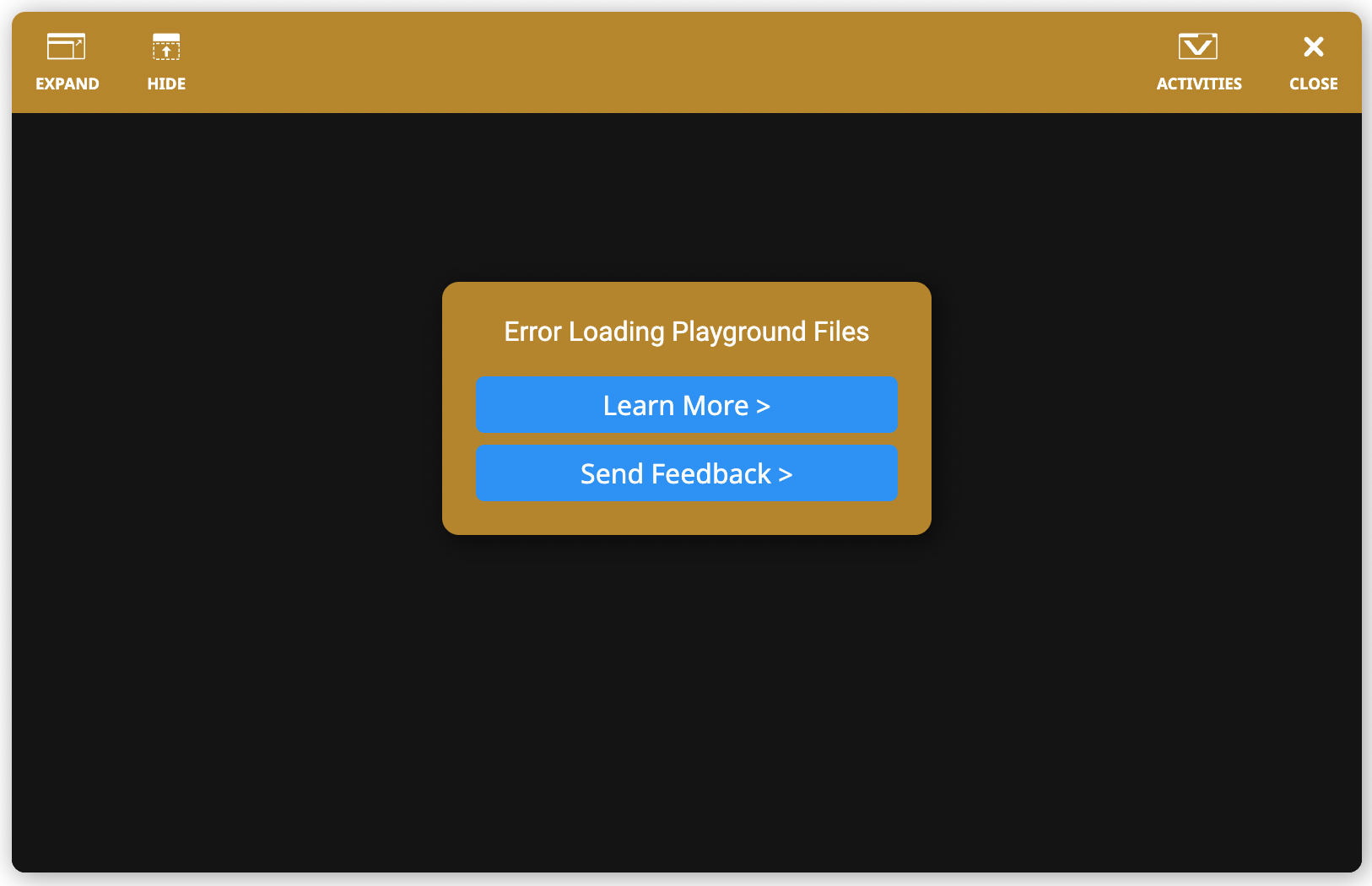 This message indicates that your network is blocking access to one of the files necessary to open the VEXcode VR Playground. In order to fix this, you will need to contact your school or organization's IT Department. Share this article with your school or organization's IT Department and direct them to follow the steps in this article under the 'IT Department Section.'
---
IT Department Section
VEXcode VR uses the Unity game engine to create the various VR Playgrounds. Each VR Playground has 3 files that end in:
.unityweb
Some schools block these files at the firewall since they appear to be for a video game that could potentially distract from learning.
As a result, here is the information for where our files are located so that you will be able to exclude the files that VEXcode VR requires, while still blocking other Unity files from loading.
All the files used by each VR Playgrounds are located under:
https://vr.vex.com/Playgrounds/
You will need to make sure that your firewall settings do not block any files under that path. The exact paths change as we update and add new VR Playgrounds, so it would be best to allow everything under that path.
Once you have updated your firewall settings to allow access to those files you can verify the settings by using the links below. Please remember that these paths are only for ONE of the Playgrounds, so allow ALL paths, not just these shown as an example.
If the firewall settings are correct, you will find that your browser will download the files.