The Controller can be charged with a USB-C Cable.
---
Charging a Controller Battery with a USB-C Cable
View this animation to see how to charge your Controller with a USB-C cable.
Connect the USB-C to the Controller's Charge port.
The USB-C cable must be connected to a power source to charge the Controller.
---
Charge LED Indicator Lights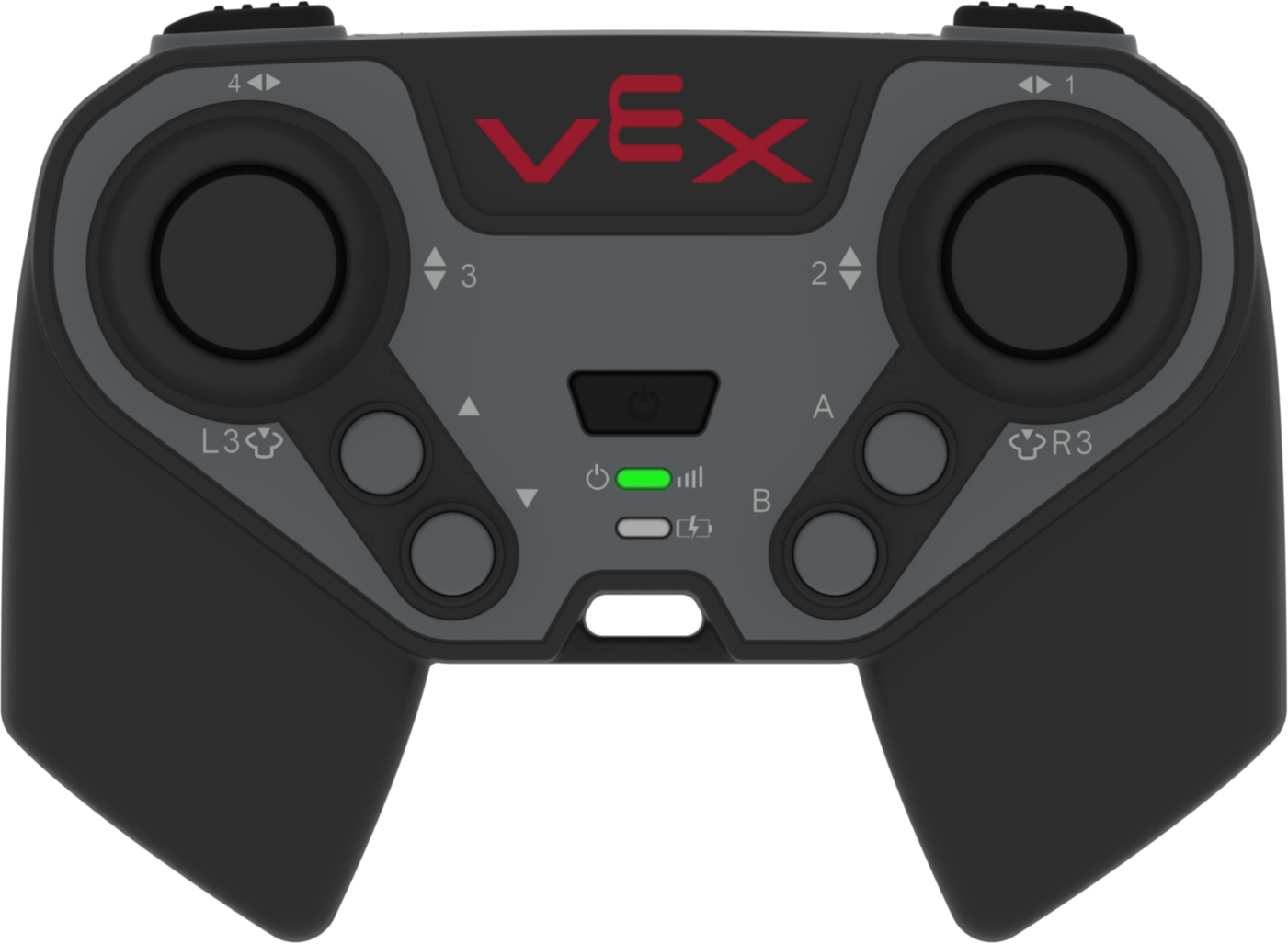 The charge LED indicator light can show green, red, or off.
| | | |
| --- | --- | --- |
| Charge LED Color | | Status |
| | Solid Green | Controller Battery is completely charged |
| | Solid Red | Controller Battery charge in progress |
| | Blinking Red | Controller Battery fault |
| | Off | Not charging |