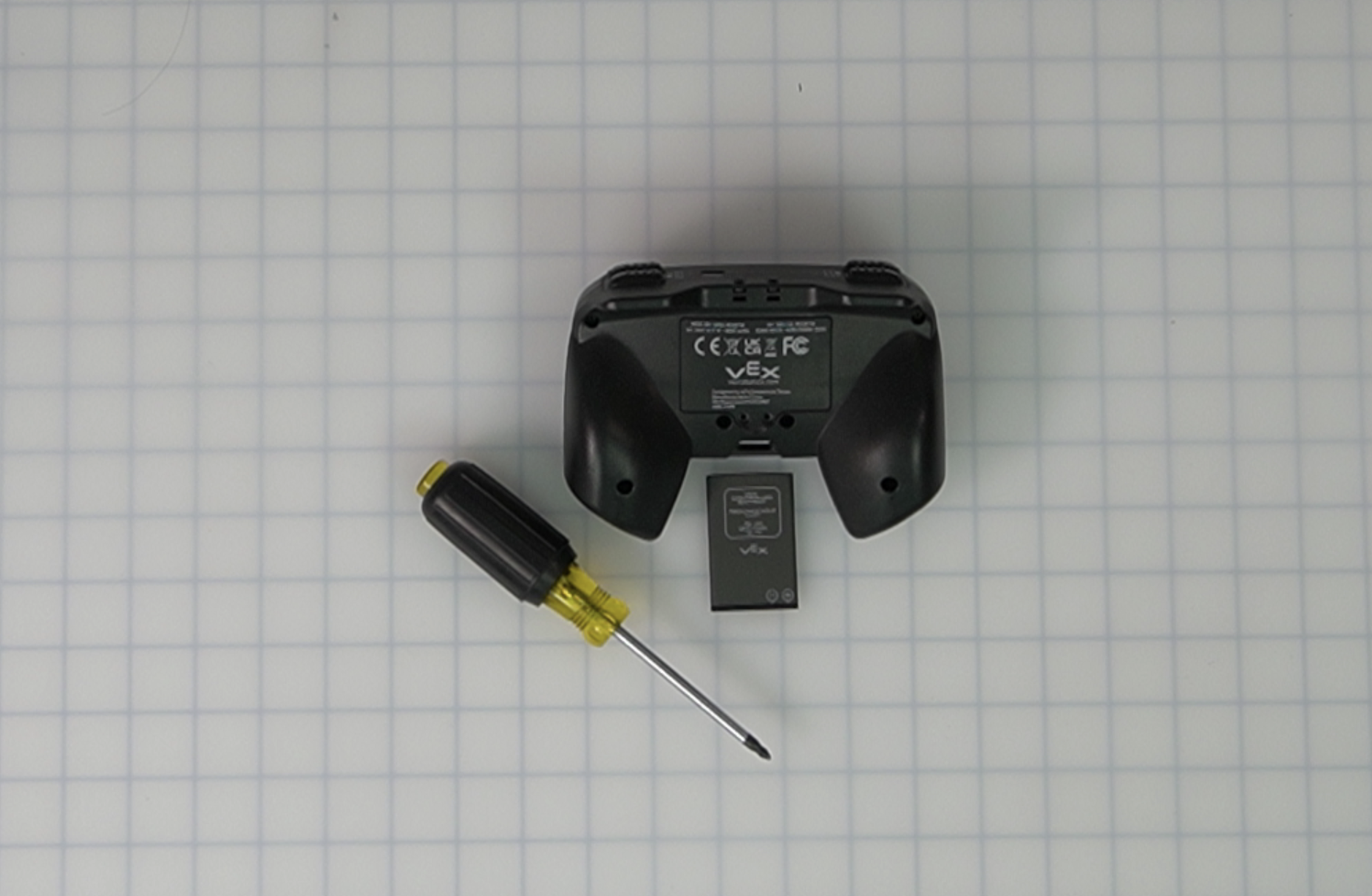 Have the following ready to install the Controller Battery:

VEX EXP Controller
VEX EXP Controller Battery
Phillips screwdriver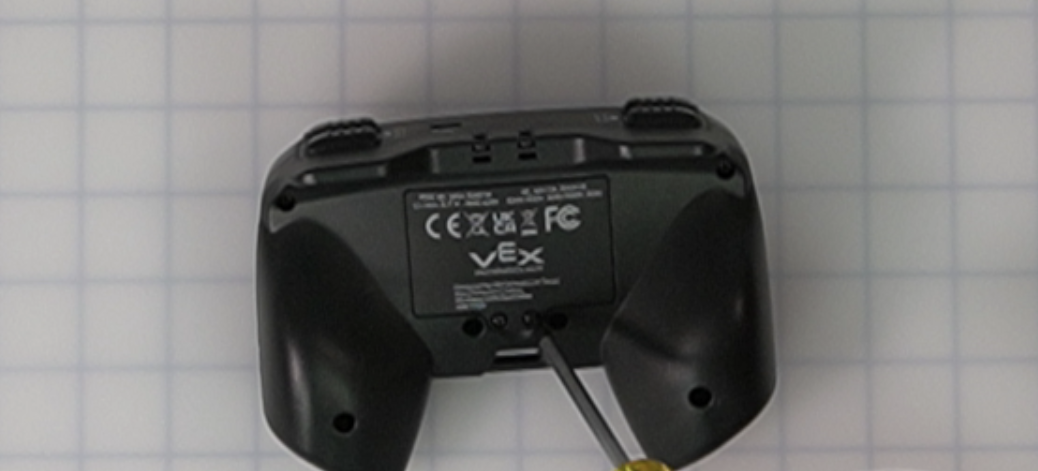 Open the Controller Battery door.

Use the Phillips screwdriver to loosen the screw and remove the battery door.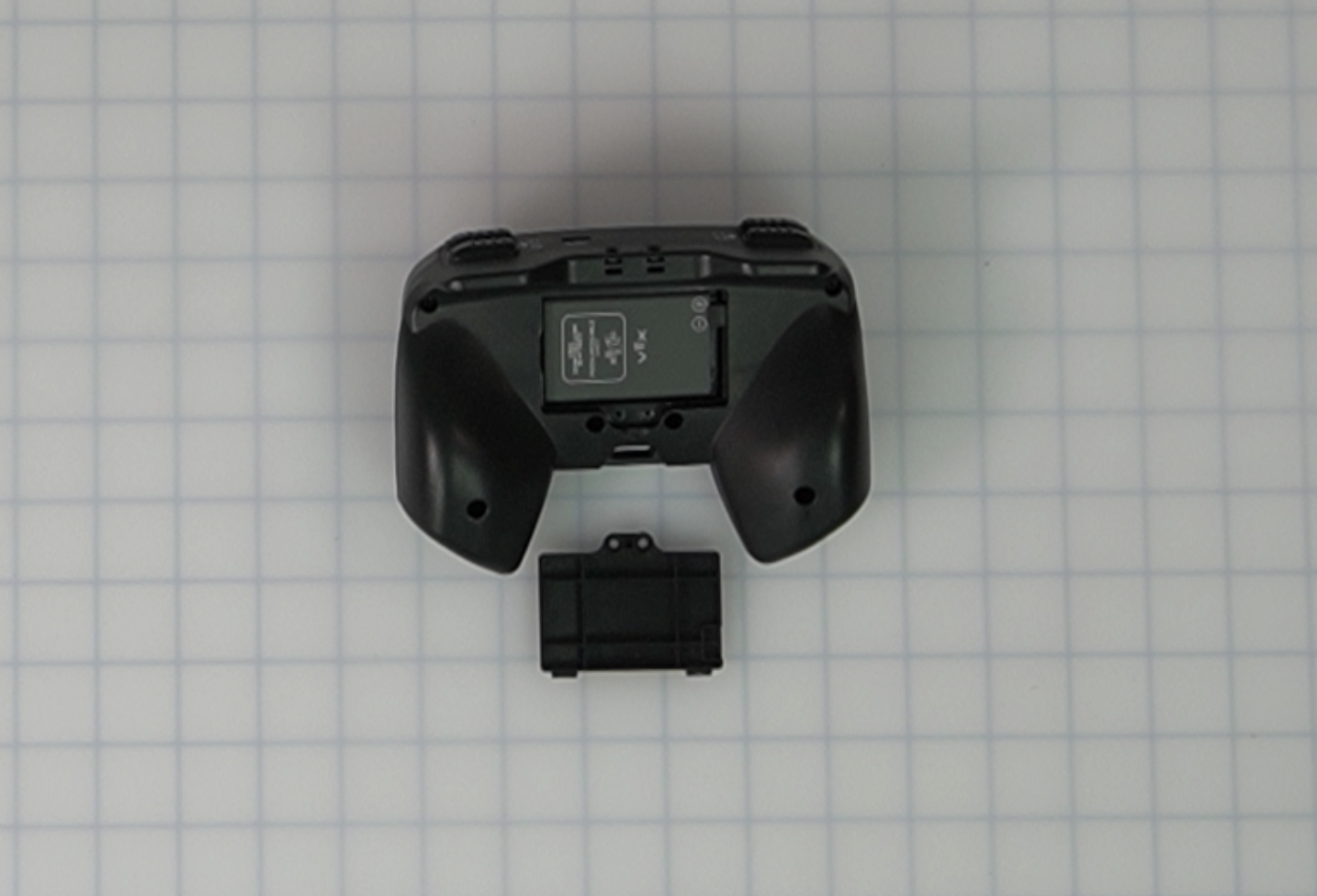 Place the battery inside the Controller.

Keep the printed side of the Controller Battery face up and align the negative (-) and positive (+) markers with the markers inside of the Controller.
Slide the battery into the Controller while keeping it below the plastic tab on the right near the positive and negative markers.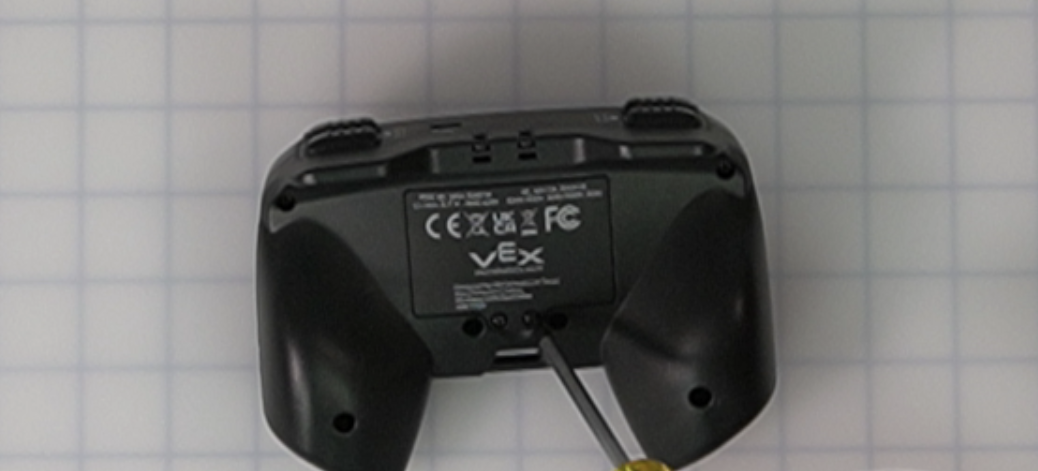 Replace the Controller Battery door.

Replace the battery door and screw it back into place.