The VEX Professional Development Plus (PD+) Professional Learning Community is a place to learn from and with fellow educators and VEX experts who are teaching with VEX in a wide range of learning environments around the world. To learn more about the features of the Community and ways to access it, see this article.
This article will walk you through getting started with creating your first post to introduce yourself to the PD+ Community.
---
Introduce yourself in the Community
Get started in the PD+ Community by taking a moment to introduce yourself! Post a reply in the "VEX Robotics Community Introductions" thread and tell us a little about yourself. See below for steps to post your introduction.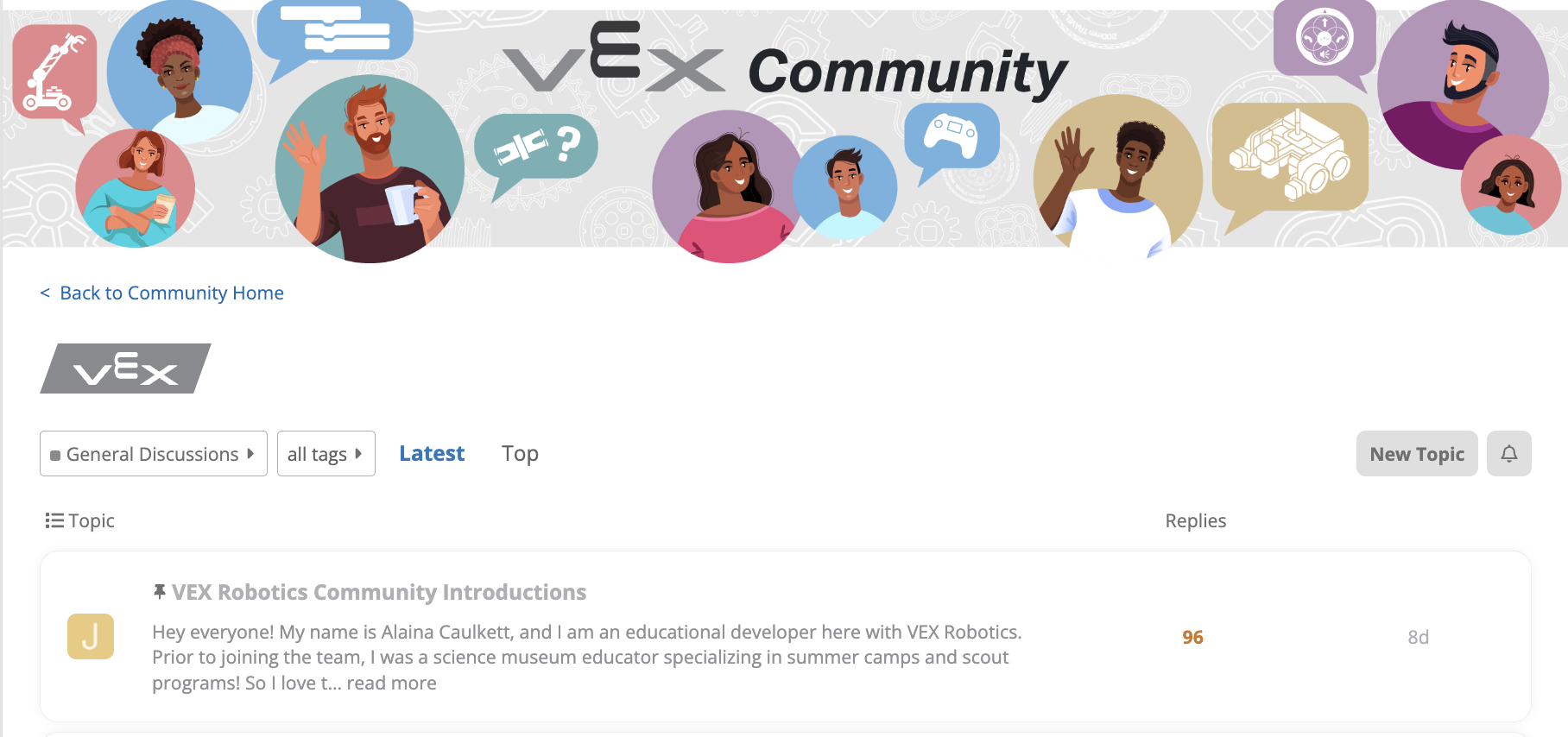 Select the "VEX Robotics Community Introductions" post pinned at the top of the Latest Topics section.
Note: Select the name of the post to open the topic.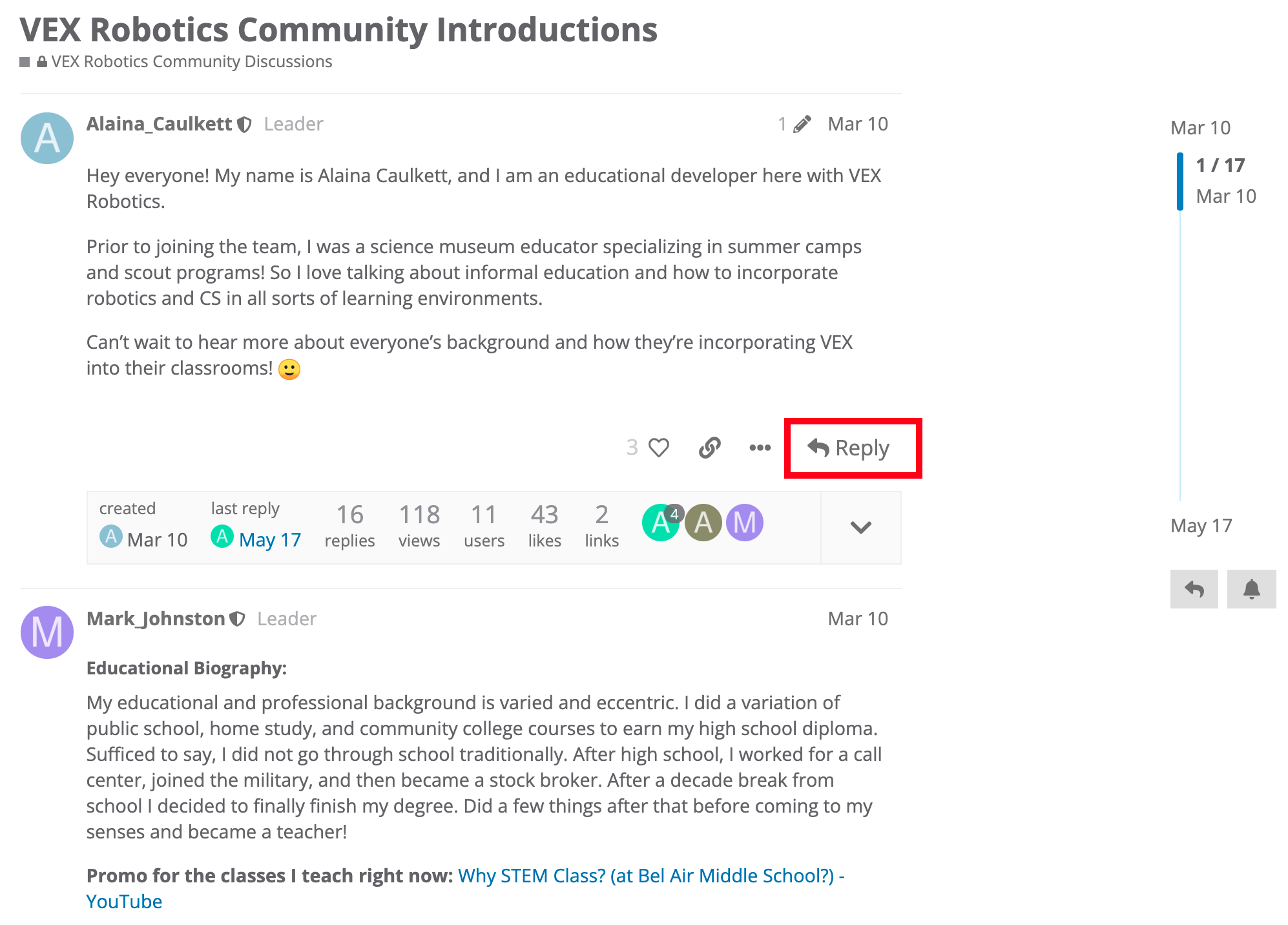 Read through the other community member introductions, then select 'Reply' on the first message to add your introduction to the thread.

After 'Reply' is selected, the Composition Window will open at the bottom of the page and you can start writing your introduction.
As you start typing, you may see the 'Welcome' window open on the right. Select 'esc' to close this window once you have read the information.
Write your post in the Composition Window on the left. You will see how the post will look in the community on the right.
Tell the community a little about yourself in your introduction, such as:
Where are you from?

What are you most excited about in teaching STEM? What is your teaching background?

How will you be implementing VEX?

What is something that you hoping to learn in the PLC?

Select 'Reply' to post your introduction.
Once posted, you will see your introduction in the VEX PD+ Professional Learning Community.
---
Deleting, Saving a Draft, and Editing a Post
Follow the steps below to delete your post, save a draft to finish later, or continue editing.

Select 'Cancel' to discard, save, or edit your introduction.
Once cancel is selected, the window on the left will open. Select one of the three:
'Discard' will delete your post.
'Save draft for later' will save a draft that you can revise later.

If you select 'Save draft for later,' the draft will open when you select 'Reply' in the 'VEX Robotics Community Introductions.' topic.

'Keep editing' will take you back to the composition window.