The V5 Robot Radio allows your V5 Robot Brain to communicate with other devices. All wireless communication to the V5 Robot Brain is done through the V5 Robot Radio, including competition control and wireless activation of VEXcode projects.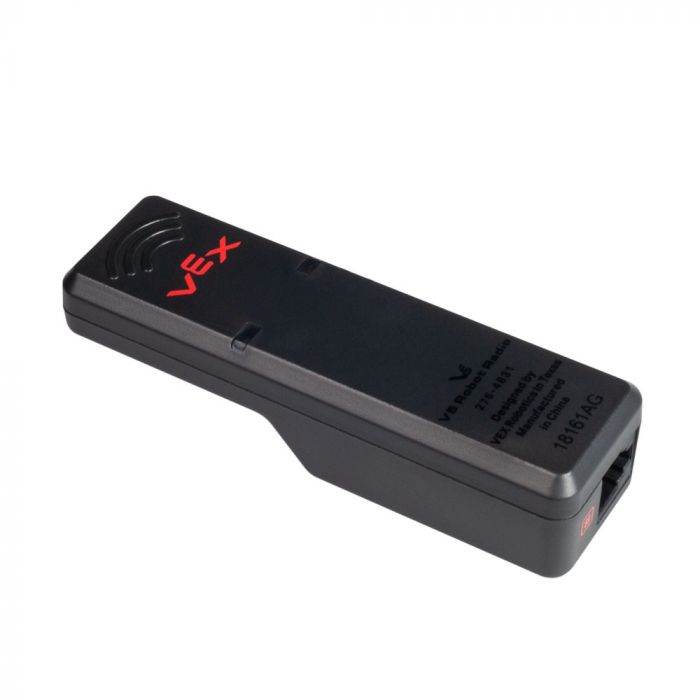 The V5 Radio has its own firmware and can provide either VEXnet 3.0 WiFi or Bluetooth wireless control and programming.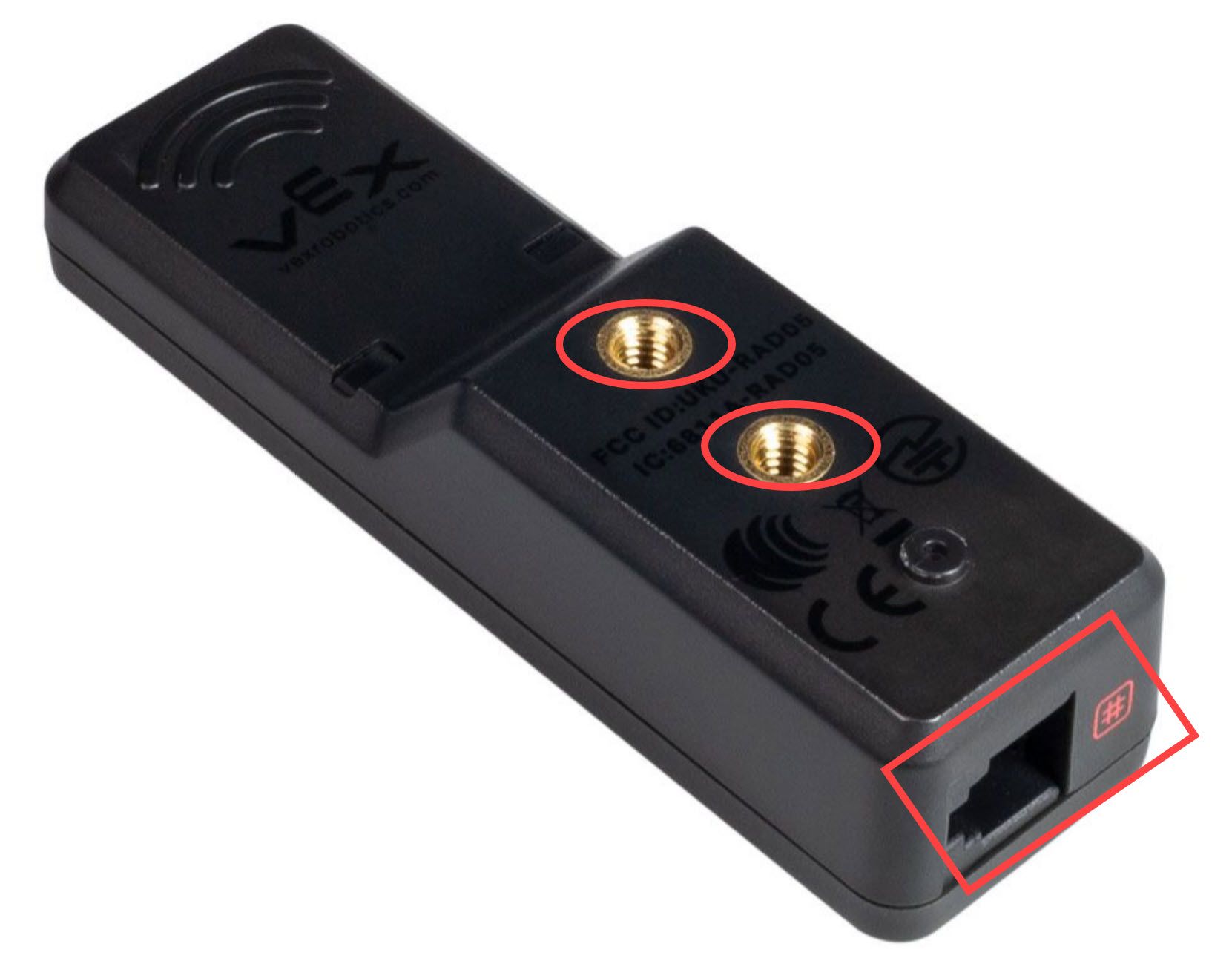 It's narrow profile lets the Radio be mounted to your robot in nearly any location by using the two #8-32 threaded inserts. (Positioning the radio where it is surrounded by metal is not recommended as it increases the risk of a bad signal.)
Plus the Smart Port which is used for the connection to the V5 Robot Brain, is conveniently located on its end.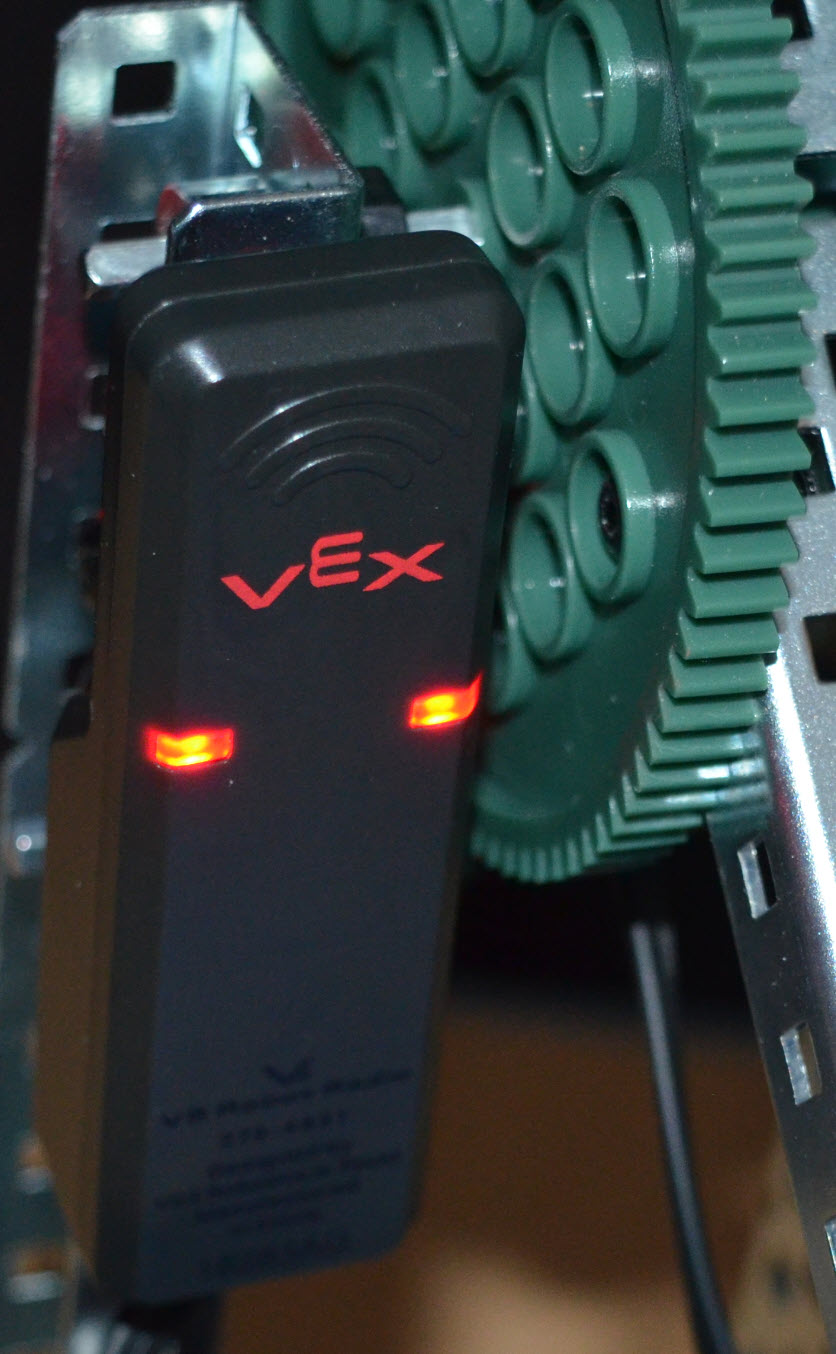 The V5 Robot Radio has two LED indicator, for linked, scanning, and active modes.
For more information on the V5 Robot Radio, please see these articles.