The 123 Art Ring makes it easy for young students to customize the 123 Robot and enhance hands-on learning with VEX 123. Customizing the 123 Robot with the Art Ring encourages students to be creative as they personalize their robot for coding activities.
This article will cover the following topics:
---
Customizing your 123 Robot with the Art Ring
The Art Ring is an attachment designed to enable you and your students to add creative elements to the 123 Robot. It has holes and slots where you can add craft items, like pipe cleaners, paper, or feathers, to turn the 123 Robot into various characters for your coding activities. The holes on the Art Ring are sized so that you can also use pieces from other VEX construction kits such as VEX GO and IQ to customize your robot as well.

For more information on using the 123 Robot, see the Using the 123 Robot Knowledge Base article.
---
How to attach materials to the Art Ring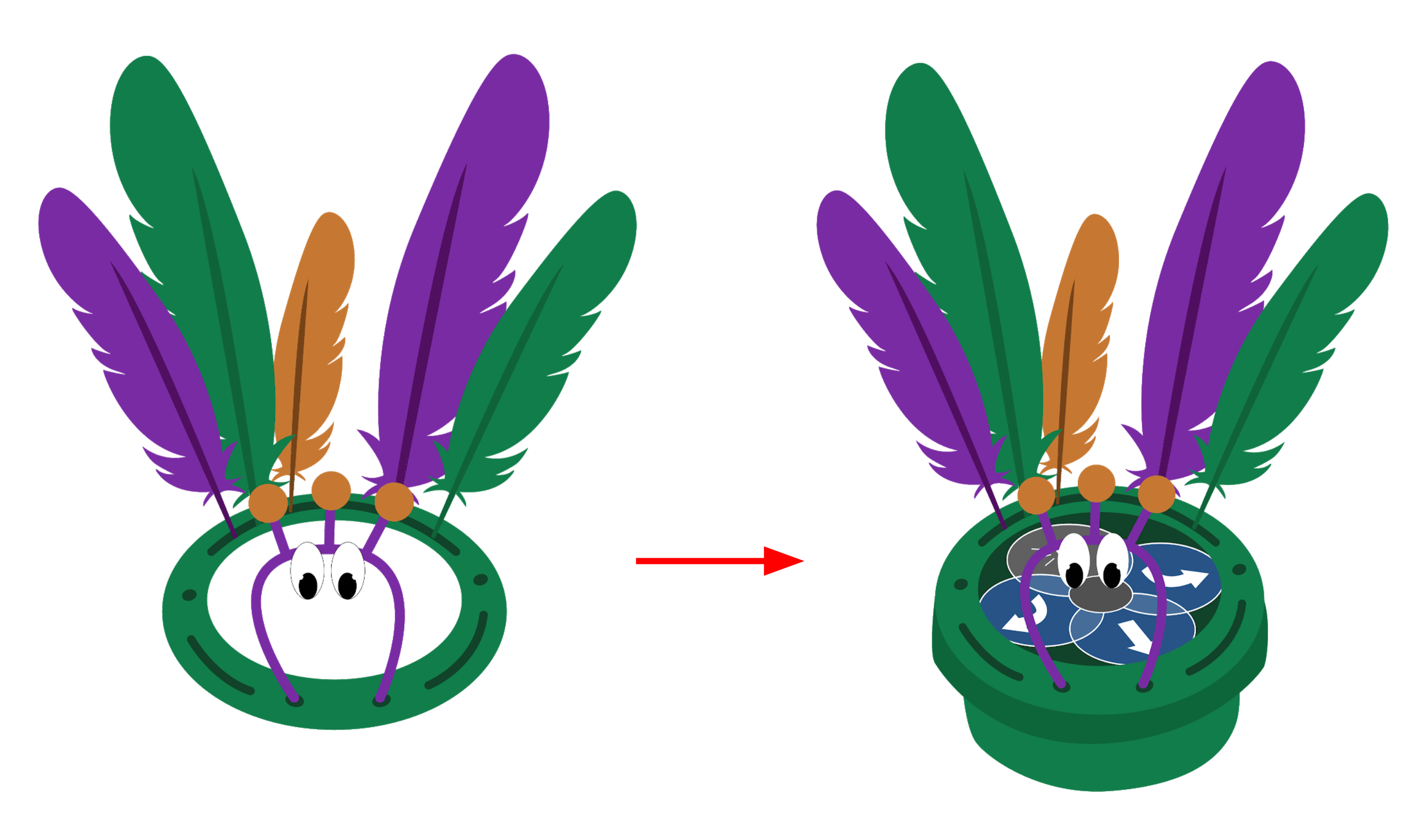 Add your elements to the Art Ring, then snap it onto the top of the 123 Robot.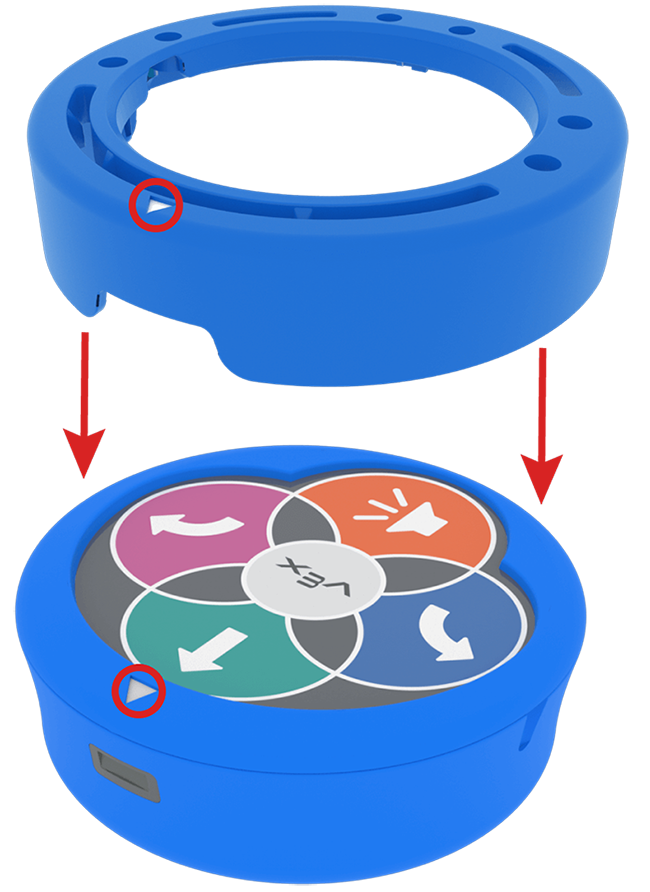 When using the Art Ring with the 123 Robot, ensure that it is snapped onto the 123 Robot with the white arrows aligned with one another.
The following are some helpful hints for using the Art Ring:
Use lightweight craft supplies such as: feathers, pipe cleaners, pom poms, or paper. Don't use heavy materials or attach too many objects that may weigh down the 123 Robot and impede its movement.
Make sure that materials don't obstruct the movement of the wheels.
Don't cover the Eye Sensor on the front of the 123 Robot.
Attach materials to the Art Ring with tape, pipe cleaners, or VEX GO or IQ pieces. Avoid using glue or other adhesives in order to facilitate a quick and easy cleanup.
---
Examples of ways to customize the 123 Robot
Use craft materials, or pieces from VEX GO or IQ Kits to customize the 123 Robot to fit a theme for coding activities, or have students personalize the robot based on their interests. Use tape or pipe cleaners to attach materials. Avoid using stickers or glue on the Art Ring to avoid time-consuming cleanup.
Animals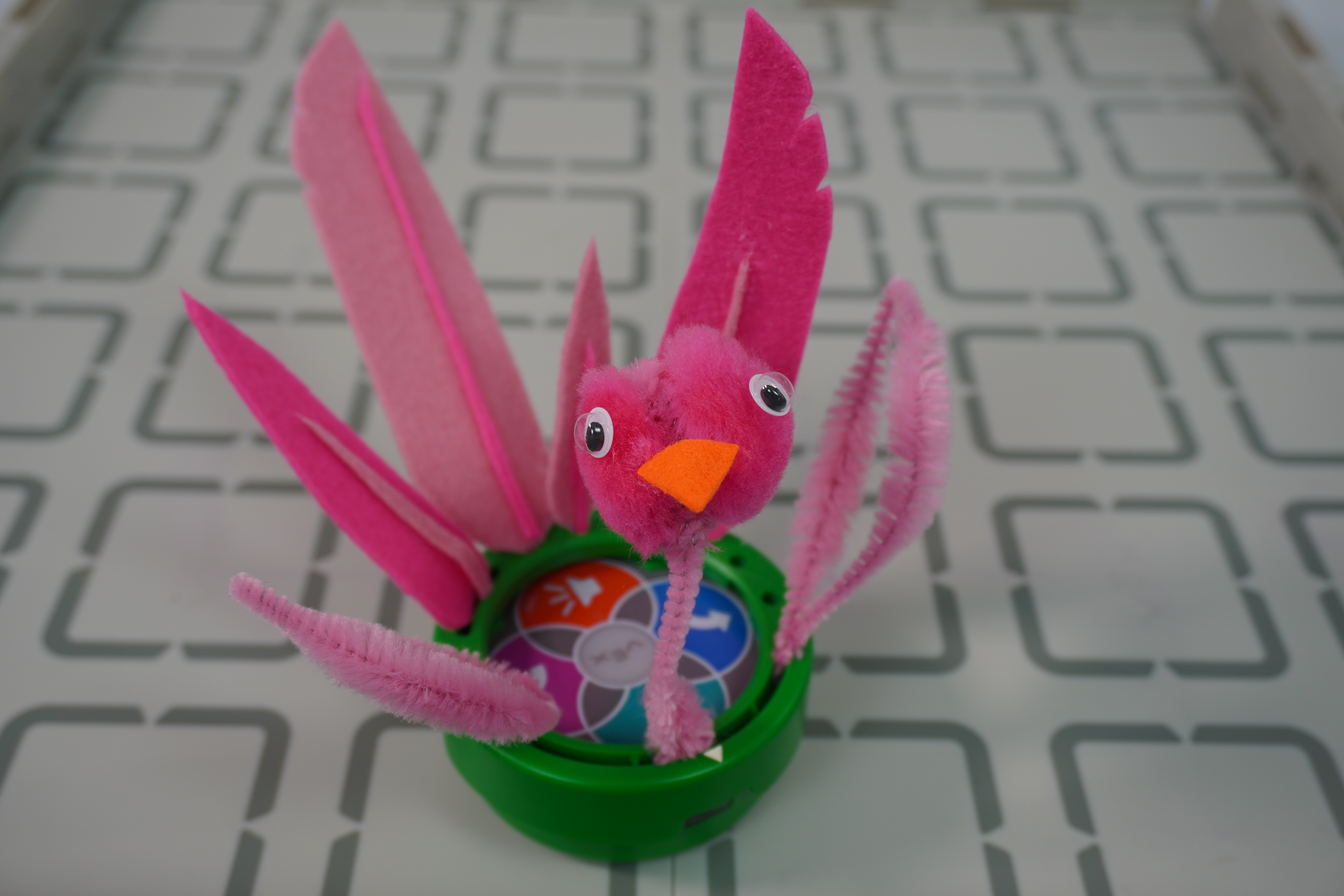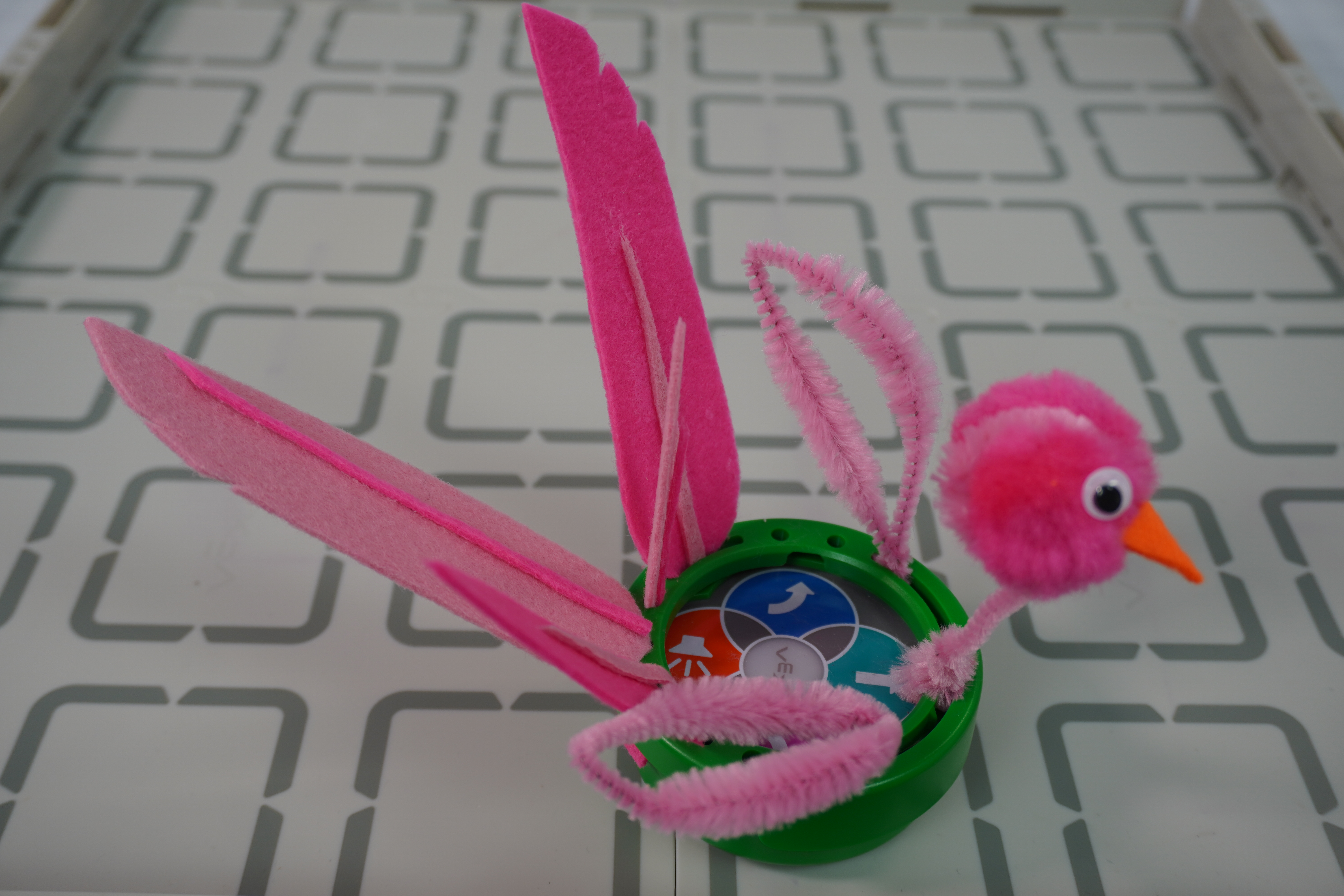 Made-Up Creatures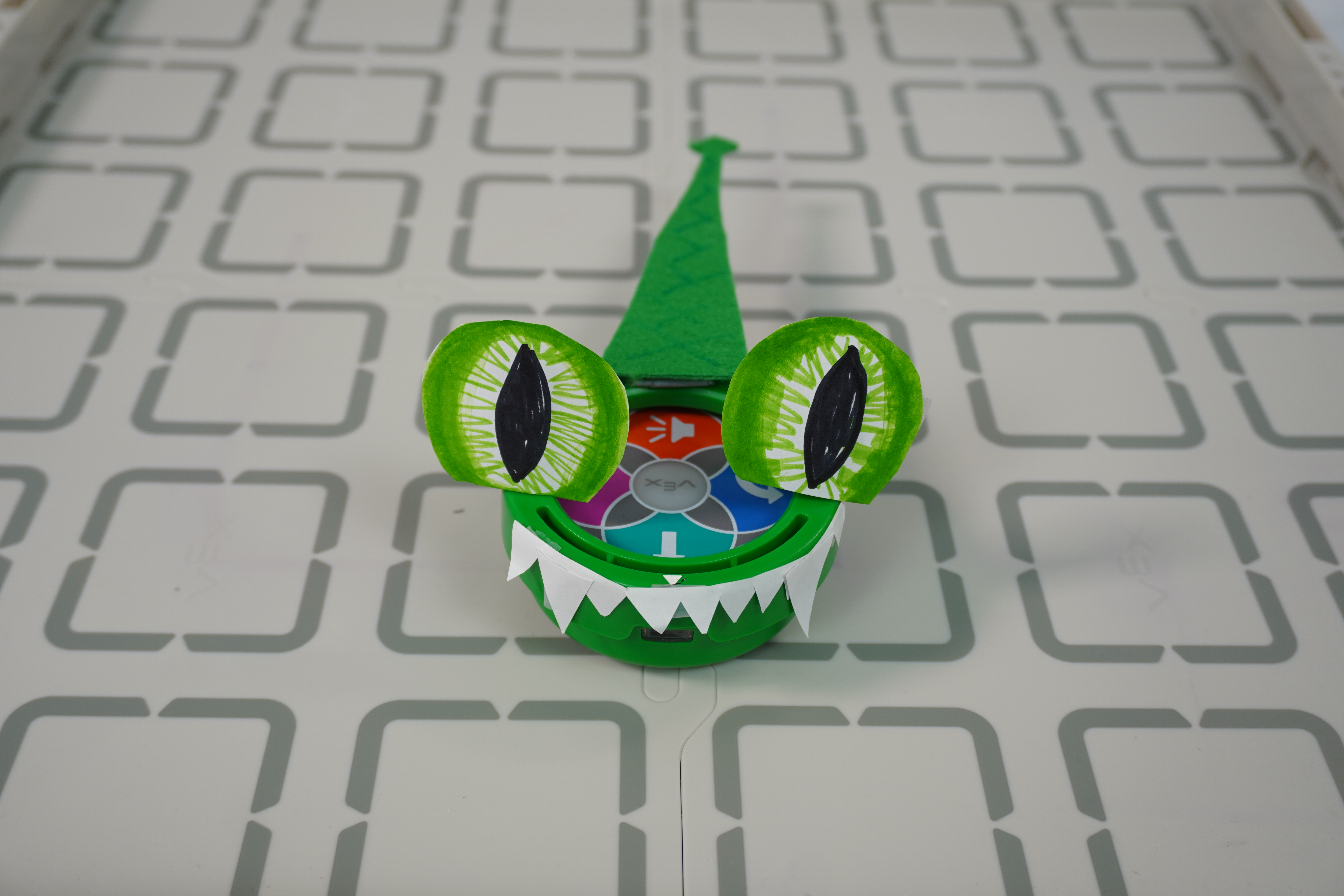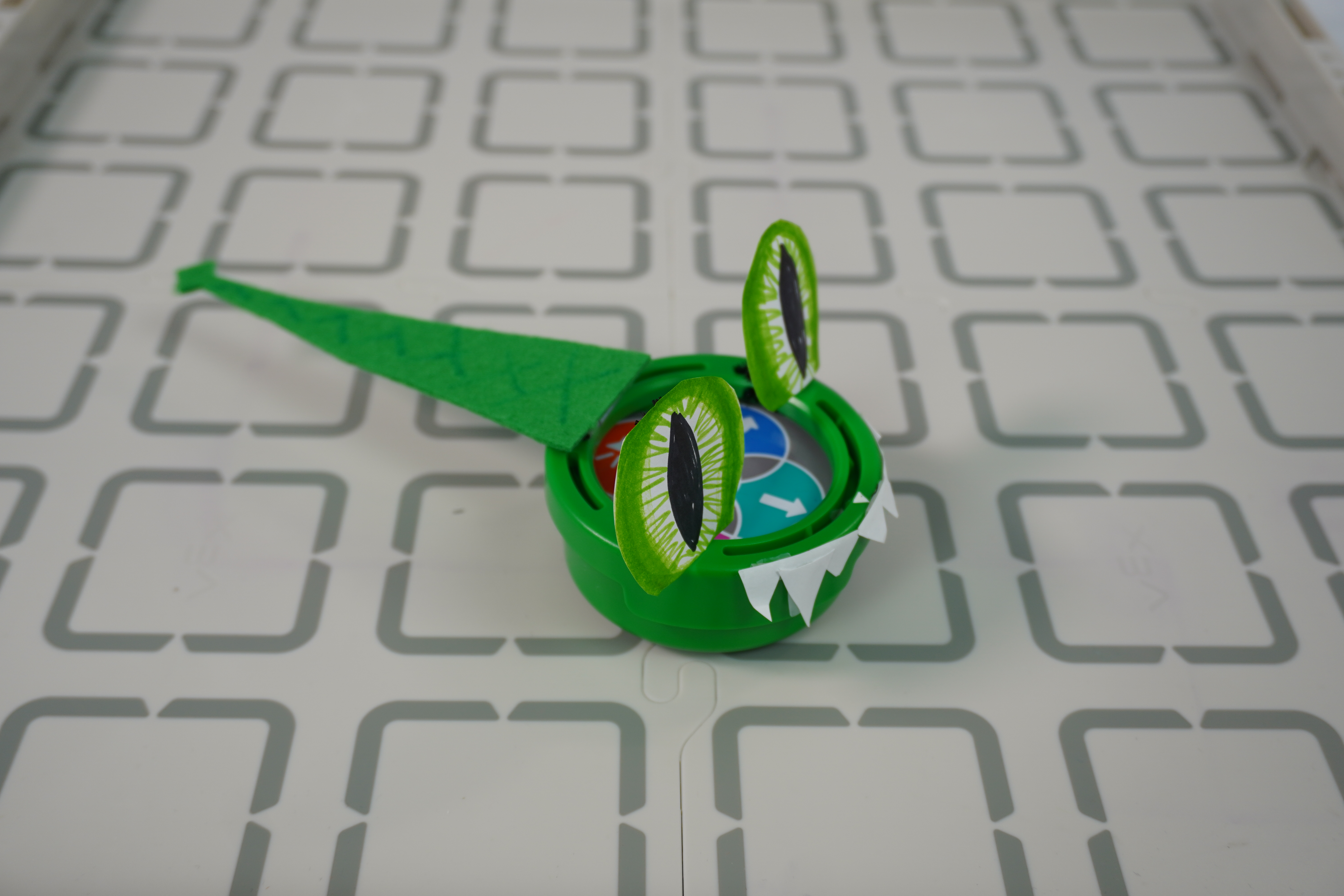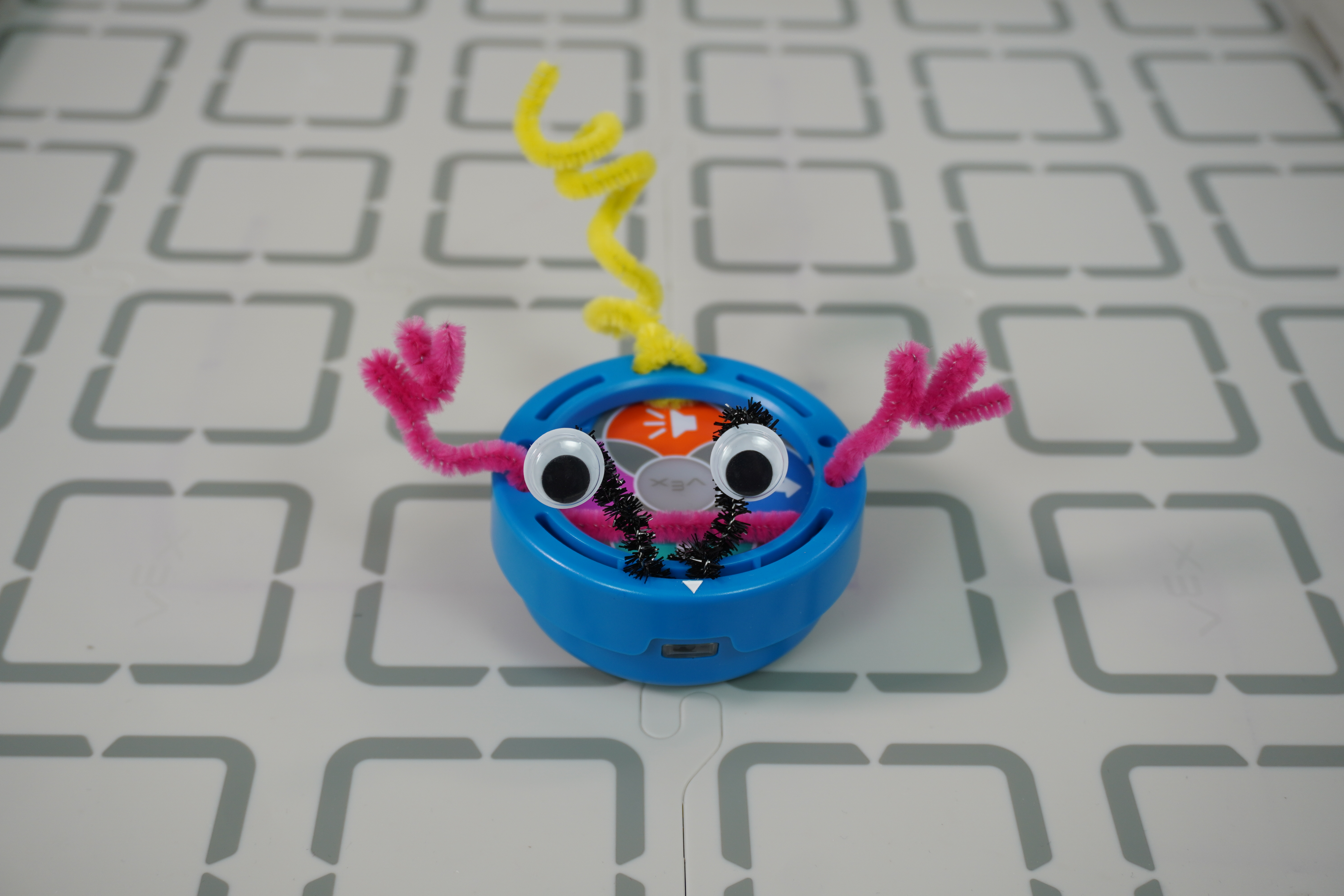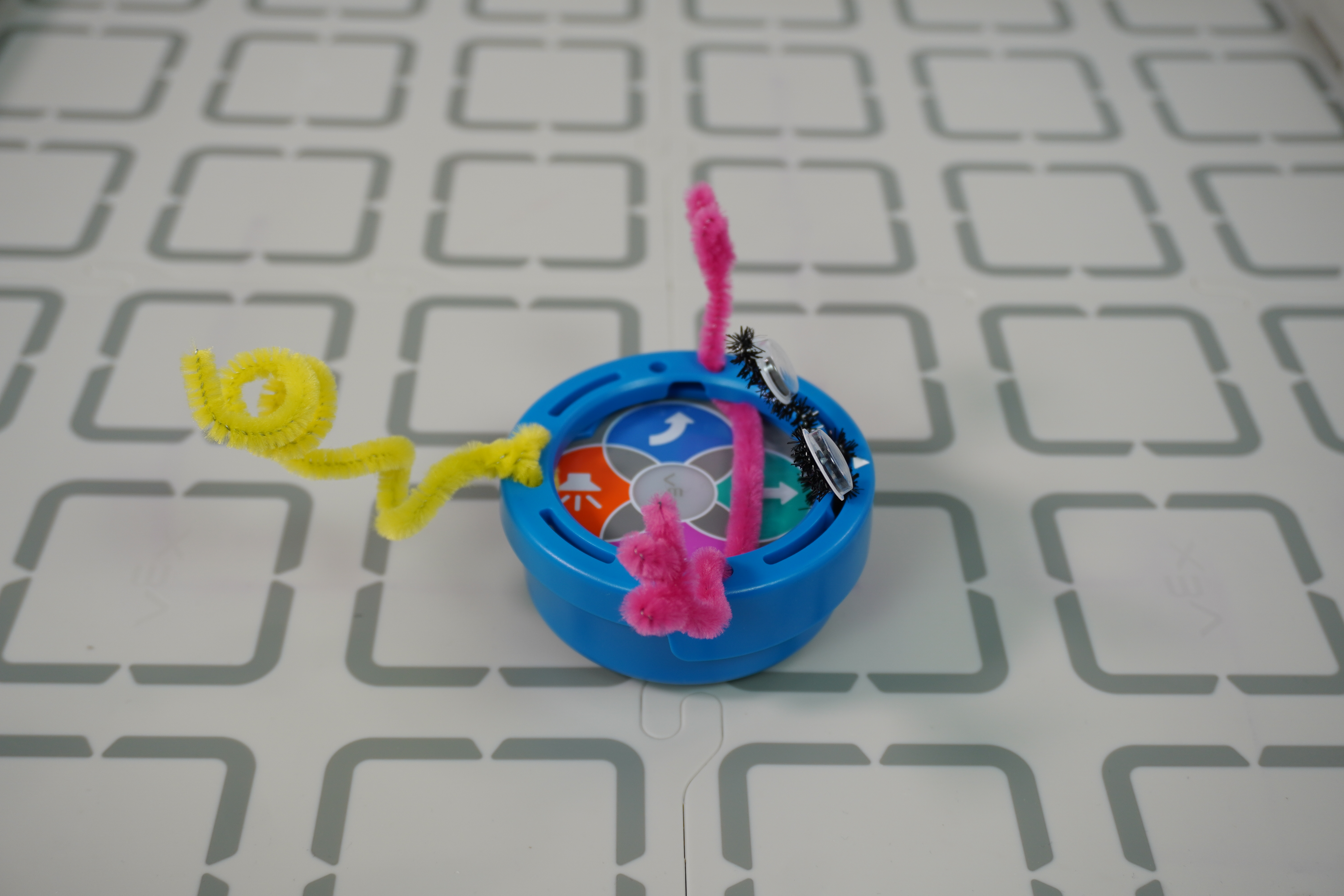 Insects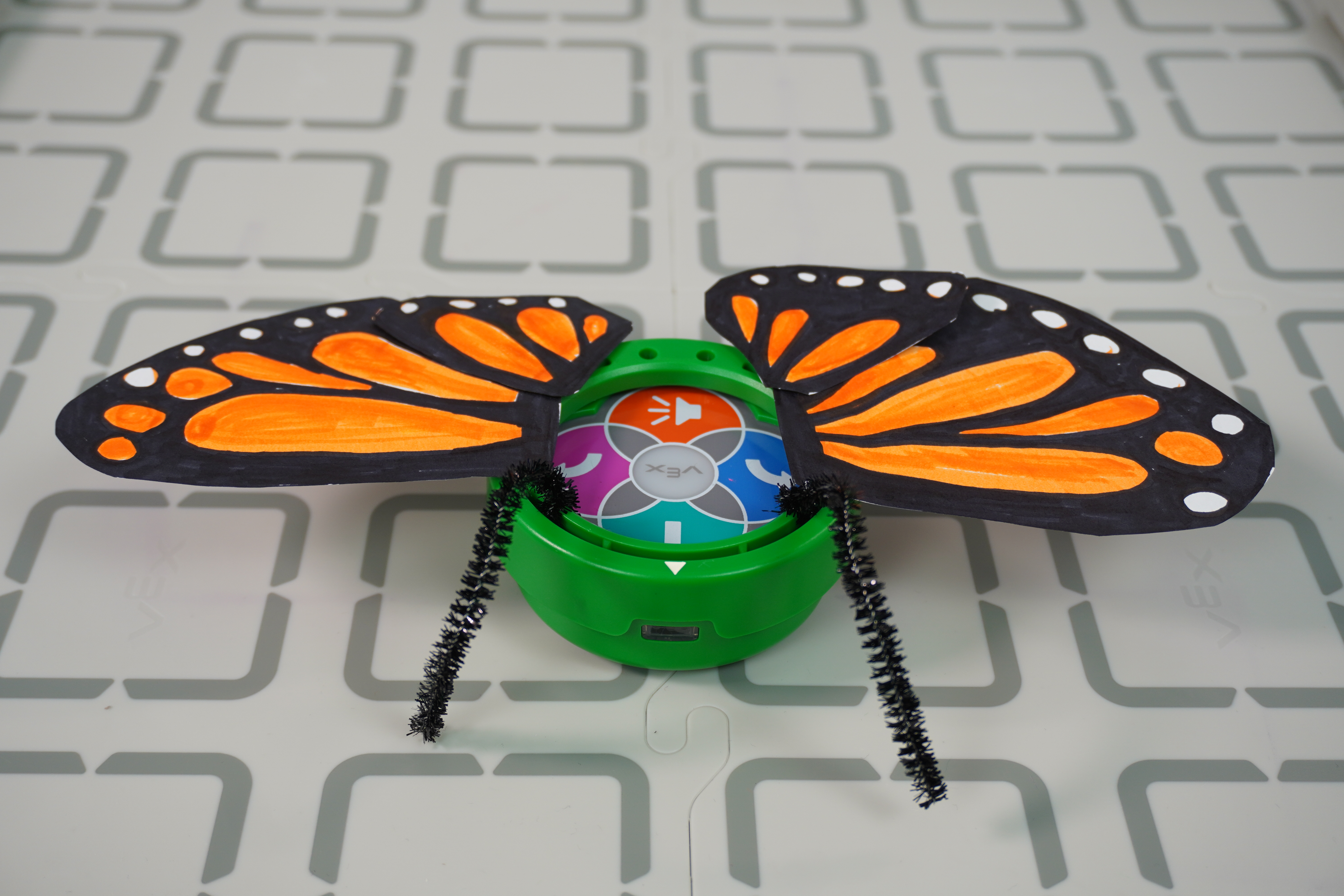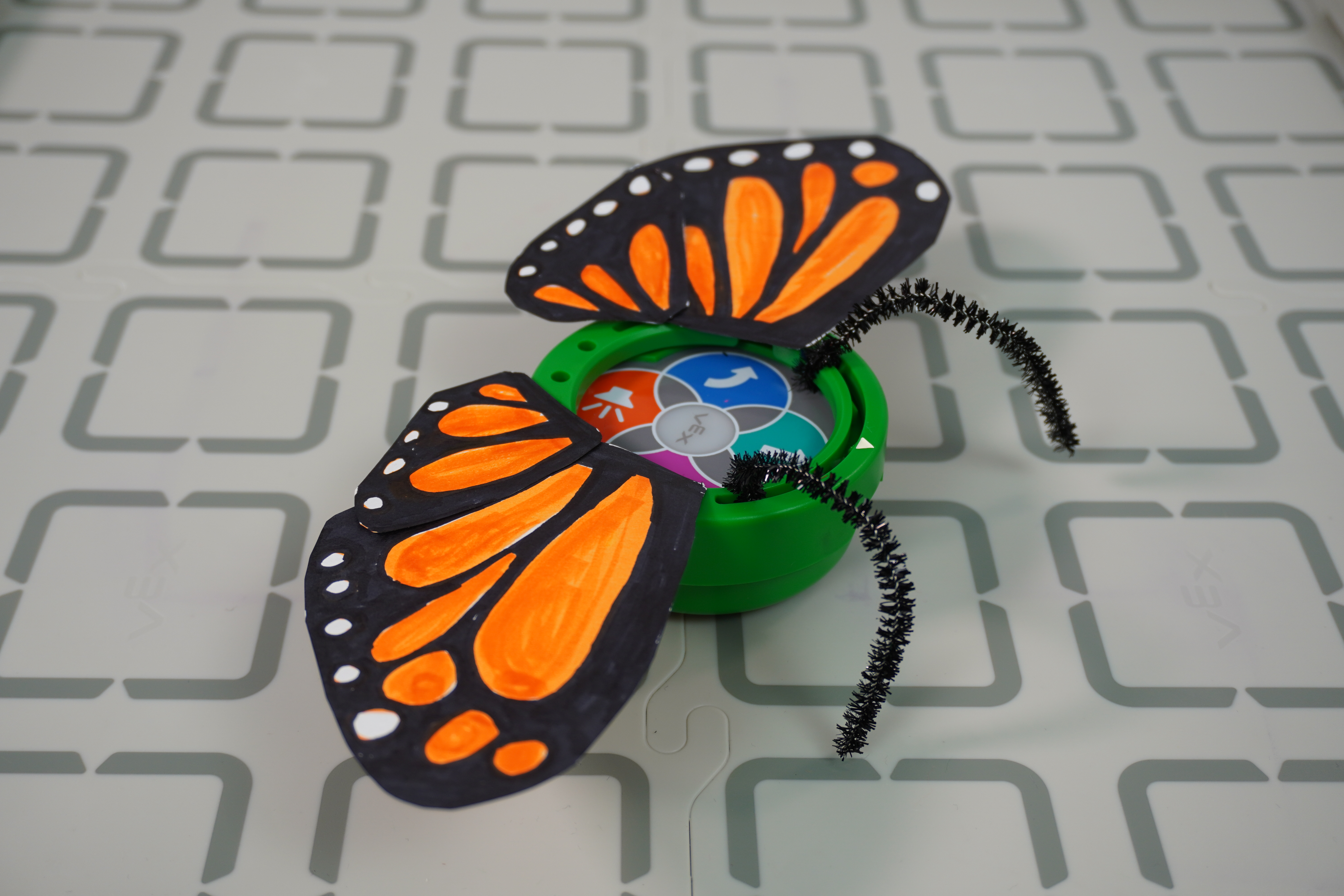 Cars and Trucks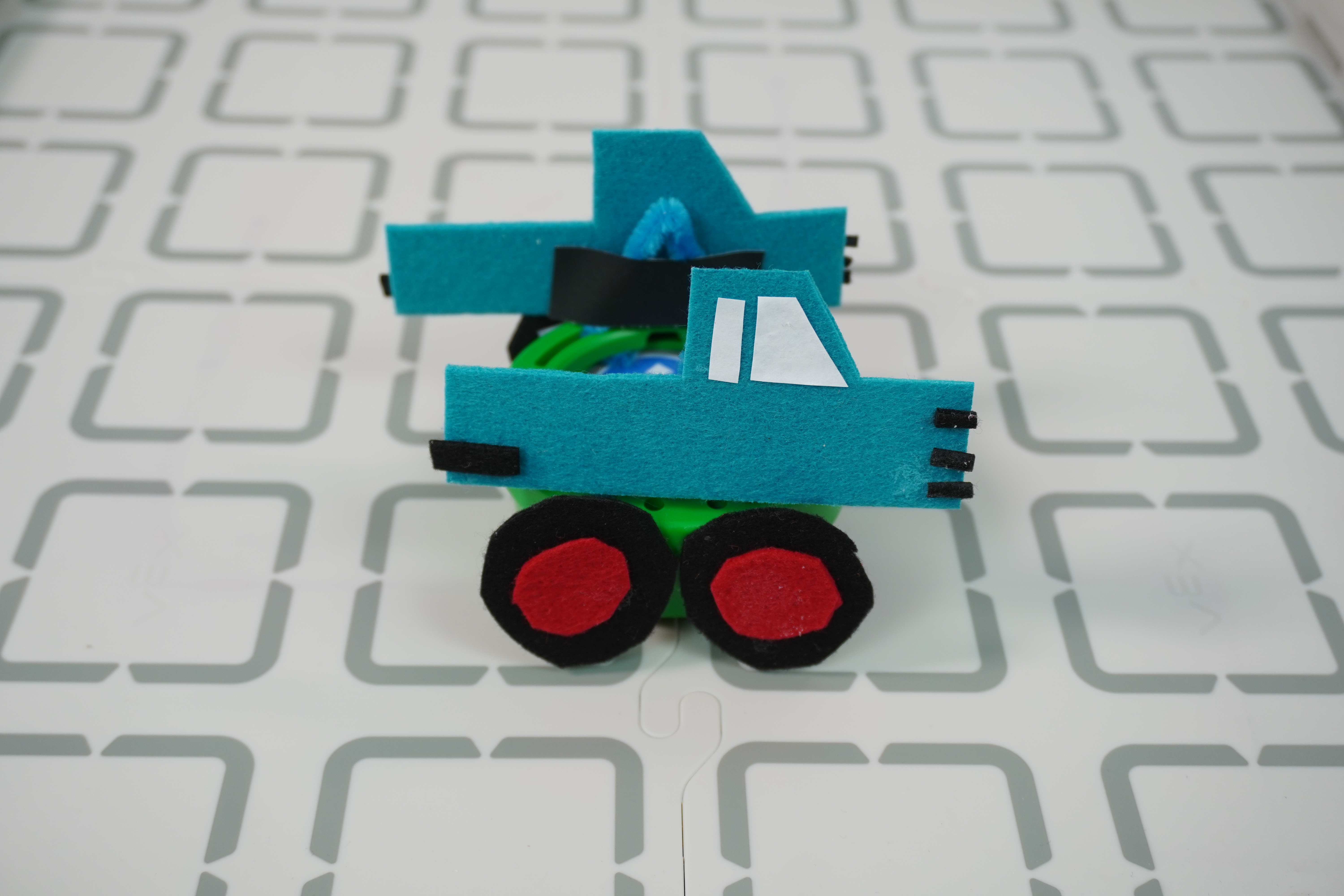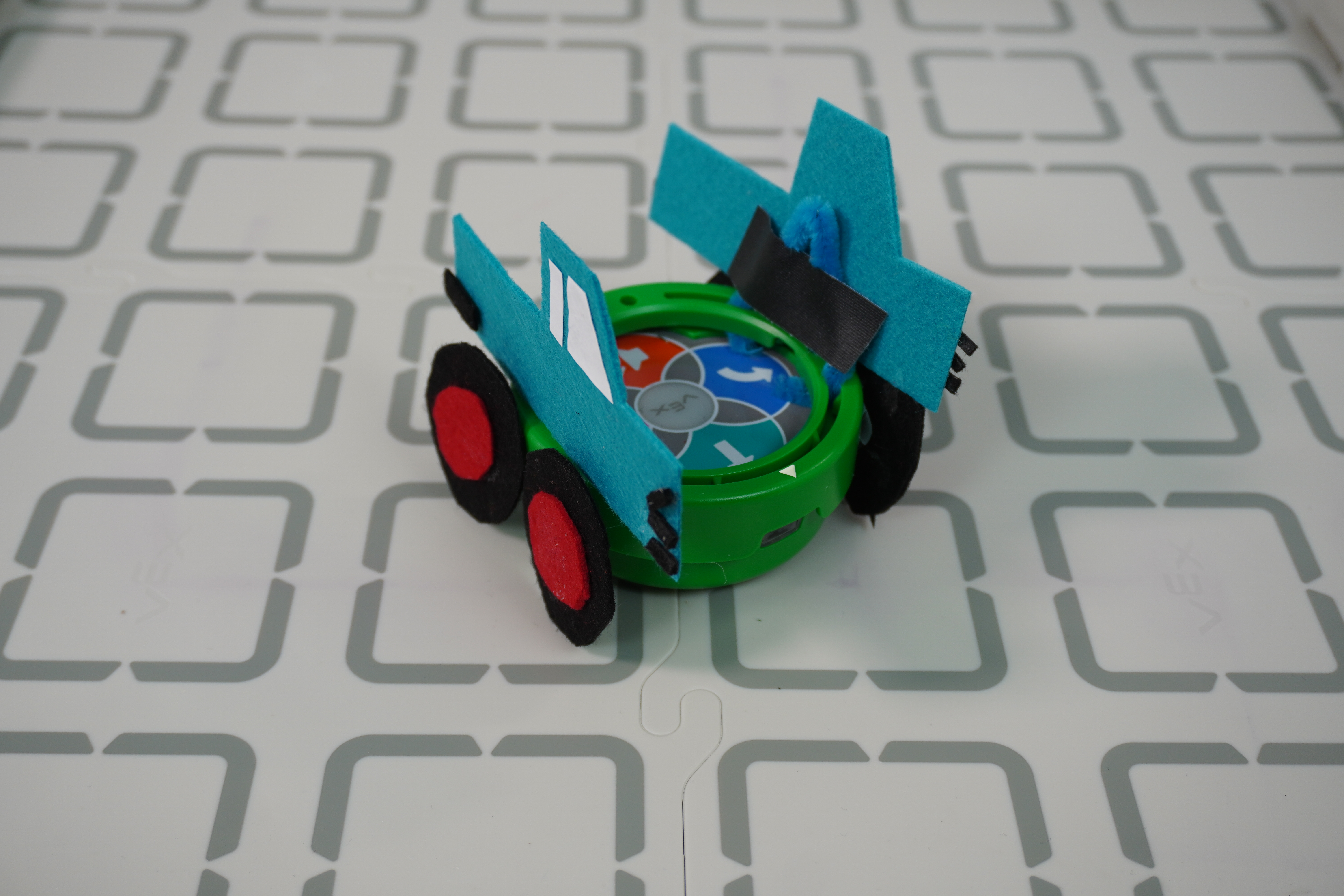 Boats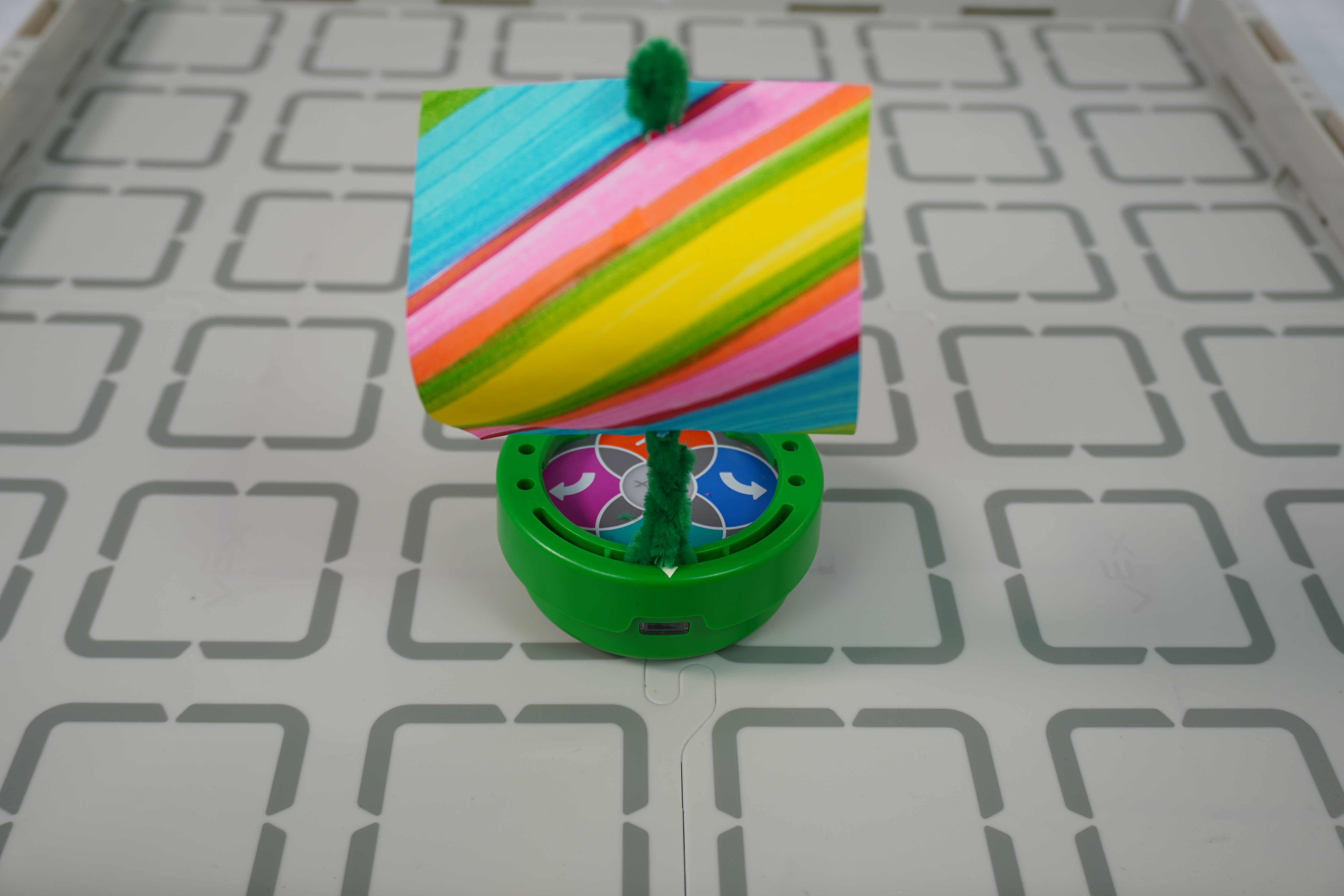 VEX Plastic Construction parts found in VEX GO and VEX IQ kits fit into the holes on the Art Ring. Use pieces from the VEX Construction System to add extensions and customize the 123 Robot.
Use VEX Plastic Pieces