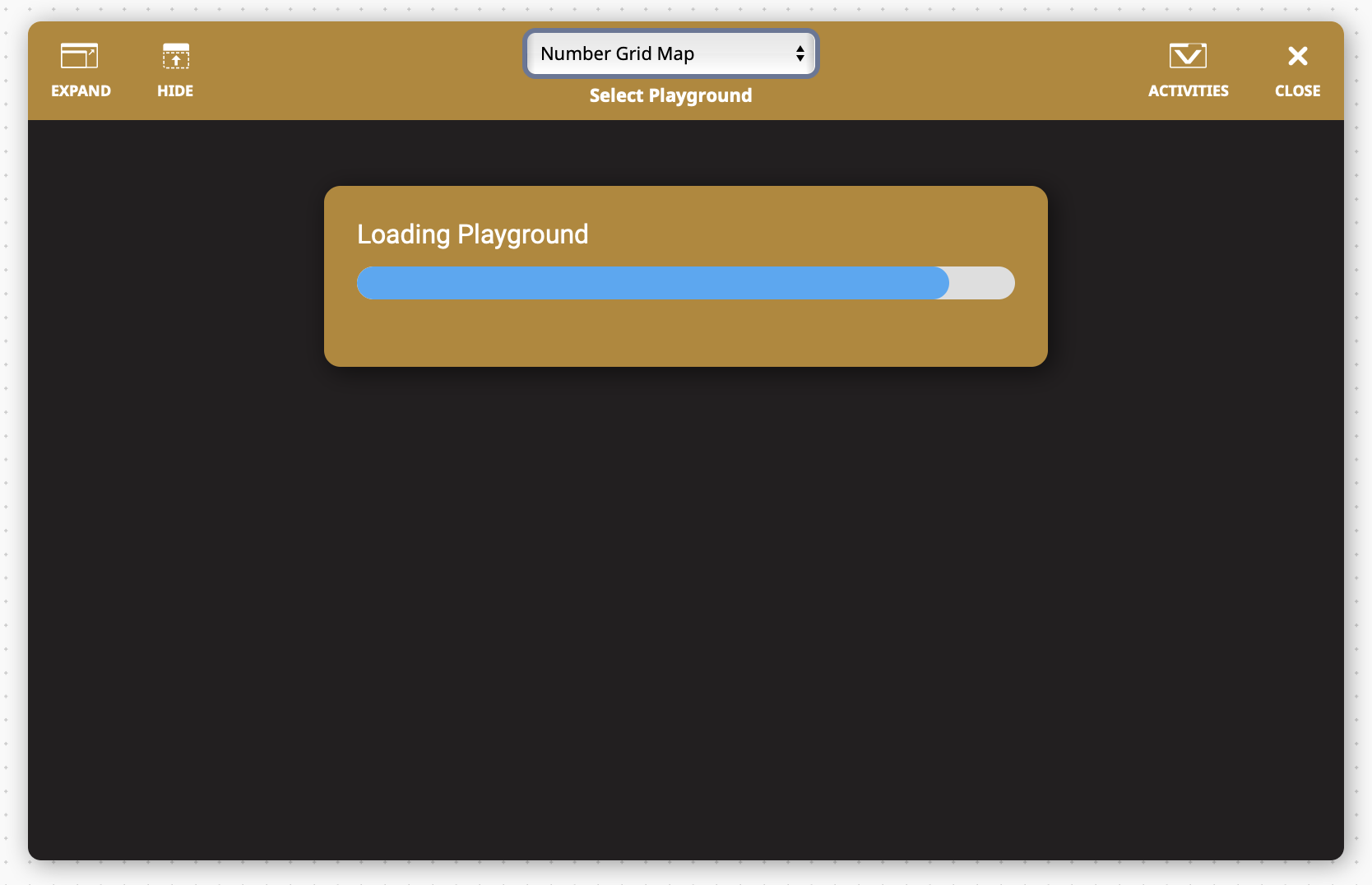 In VEXcode VR, sometimes a Playground window may get stuck on the loading screen and fail to load the selected Playground window.
Loading a Playground may get stuck because:
The files for the Playground being loaded are still downloading on a slow internet connection (each Playground on average is 7MB - 15MB in size).
The devices loading the Playground may be an order or slower device.
The files for the Playground have been cached and an issue has occurred with the Playground cache becoming corrupted by the web browser.
This article will discuss how to use tools built into VEXcode VR to resolve Playground loading issues by addressing the following:
---
Clearing Playground Cache - Chrome, Firefox, Edge Browsers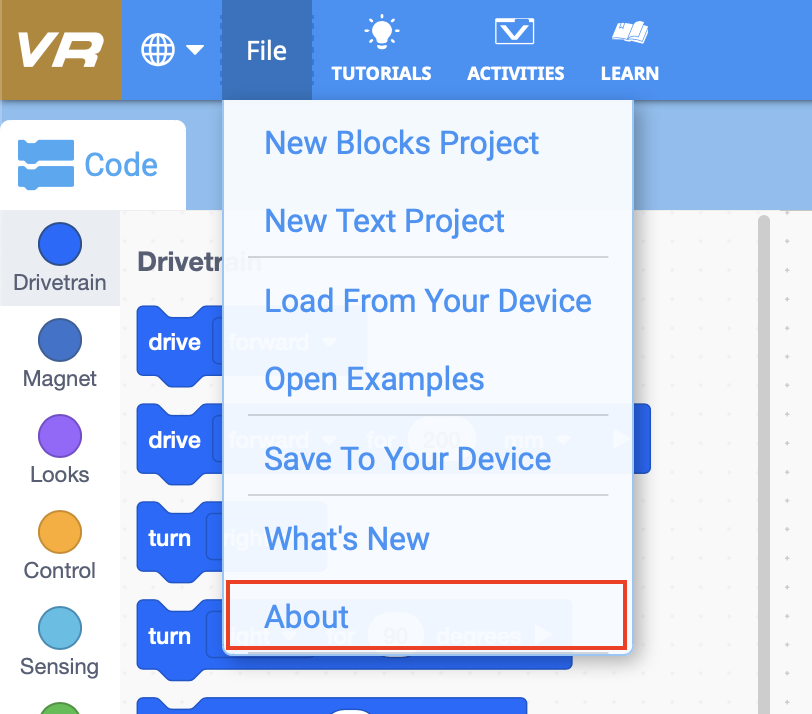 Open the "About" window from the "File" menu in VEXcode VR.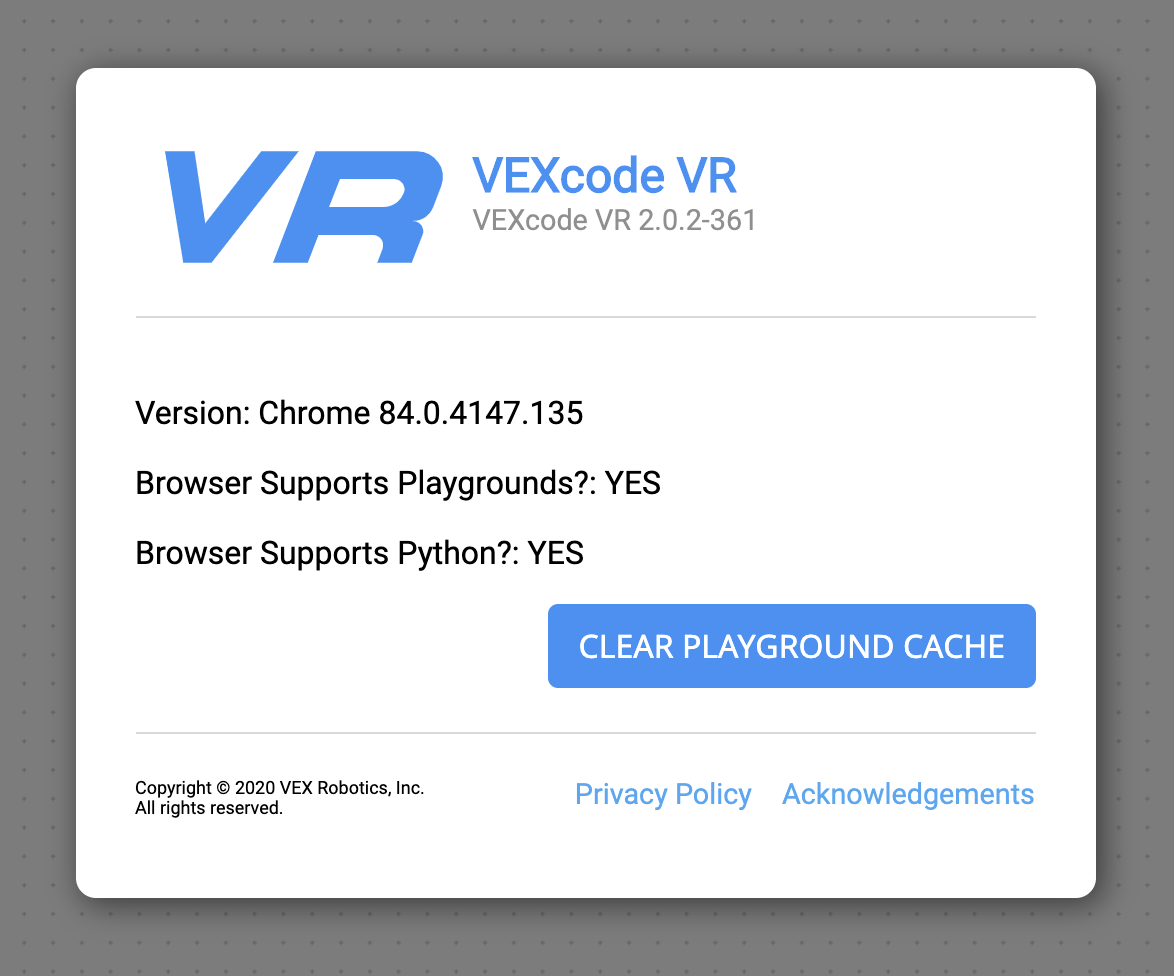 Inside the About window, you can select the Clear Playground Cache button to empty any cached version of Playgrounds.

After selecting Clear Playground Cache, you will need to refresh (reload) the VEXcode VR site. Be sure to save any unsaved projects as refreshing (reloading) VEXcode VR will remove all blocks in the Workspace.
---
Disabling Playground Cache - Safari Browsers Only (iPad, macOS)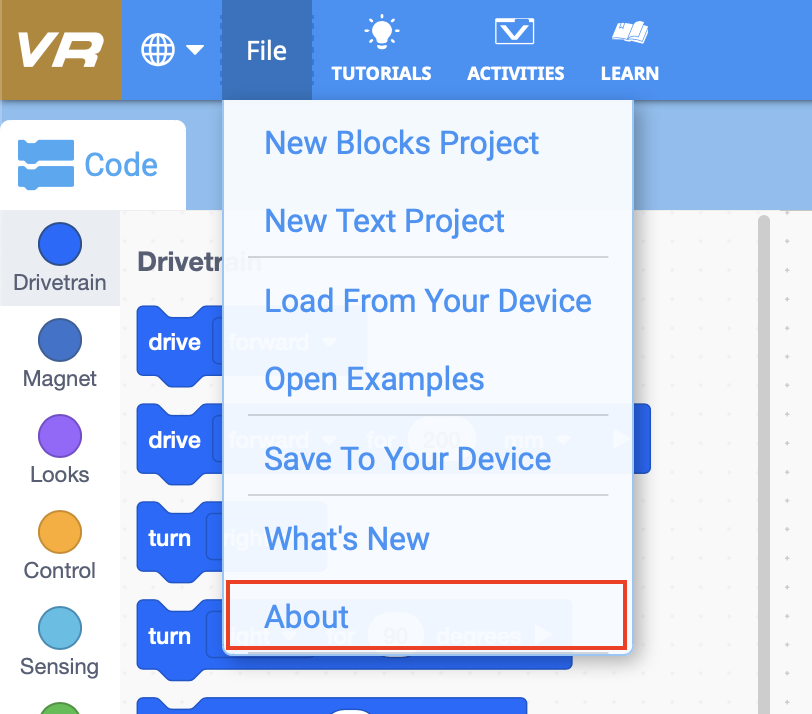 Clearing the Playground cache does not work properly in Safari due to browser limitations, so VEXcode VR includes a feature to turn off caching to resolve potential Playground loading issues.
Open the About window from the File menu in VEXcode VR.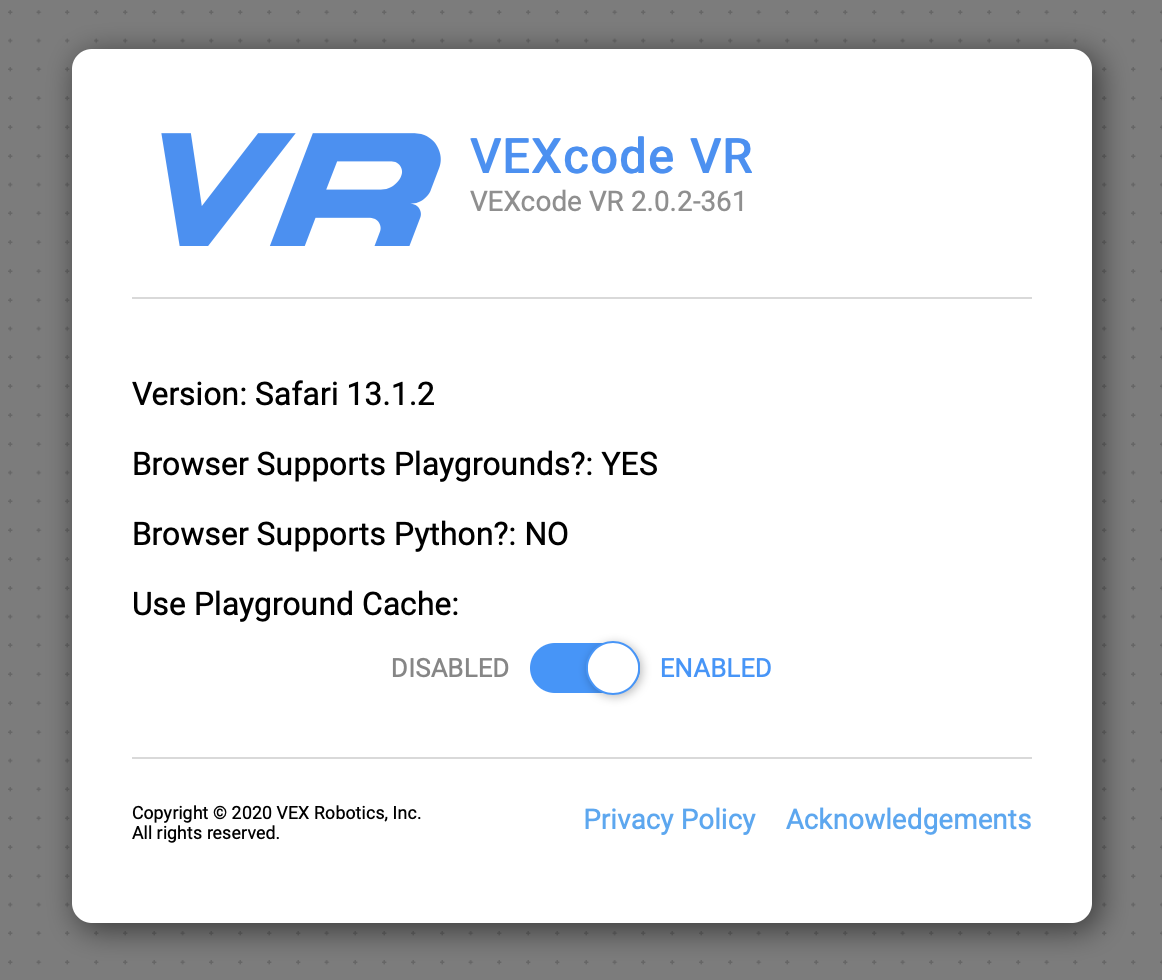 Inside the About window, you can disable the Playground caching by moving the toggle from Enabled to Disabled.
Keep in mind that disabling Playground caching will cause the device to download the selected Playground every time the Playground window is opened - which may cause delays on slower Internet connections.
---
Chrome Browser Troubleshooting

If VEXcode VR seems incredibly slow or fails to run code properly when using Google Chrome, your computer may not be using its Graphics Processing Unit (GPU) to help display the Playground environment.
Ensure that the "Hardware Acceleration" feature is turn on in Google Chrome:
Type chrome://settings/system into the address bar in Google Chrome.
Under the System category, set "Use hardware acceleration when available" to the On setting, which should be the default value.