Lithium Ion Shipping Overview
Many VEX Robotics products utilize Lithium Ion (Li-Ion) batteries thanks to their superior power density, longer life cycle, and consistent performance.
While VEX Li-Ion products have been designed and manufactured with safety as their number one priority, shipping Li-Ion batteries still requires compliance with international regulatory guidelines enforced by our shipping carriers.
In the interest of ensuring a consistent standard for customer experience, we wanted to put together this brief summary of how these regulations apply to VEX products, and how we work within them to get your batteries from our warehouse in Texas to your classroom.
We know this is a subject that can be a bit confusing, so we wanted to provide some transparent explanations for the shipping fees and options that are being presented to you.
VEX Li-Ion batteries fall within one of two possible hazardous materials shipment definitions:
UN3480 - Lithium Ion Batteries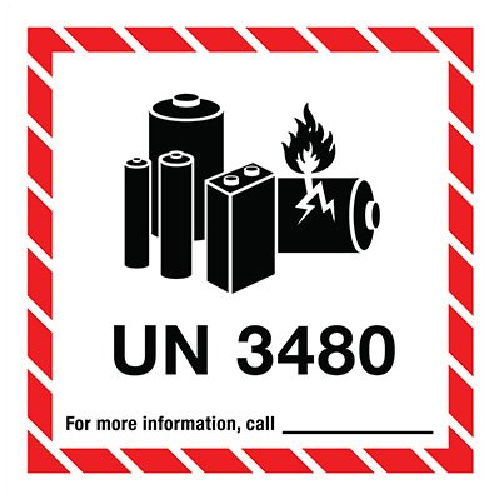 | | |
| --- | --- |
| SKU | Description |
| 276-4811 | V5 Robot Battery Li-Ion 1100mAh |
| 228-2779 | VEX IQ Controller Battery Li-Ion 800mAh |
UN3481 - Lithium Ion Batteries Contained in Equipment
| | |
| --- | --- |
| SKU | Description |
| 276-7000 | V5 System Bundle |
| 276-4820 | V5 Controller |
| 228-2530 | VEX IQ Controller |
UN3480 shipments cannot be shipped via any method that requires air travel without a "Dangerous Goods Declaration" surcharge from our carrier of $51.50.
Our batteries fall under the "inaccessible dangerous goods" category. To avoid this charge, you may have noticed that when you ordered a V5 Robot Battery by itself prior to October 2019, your only shipping option was FedEx Ground.
However, we understand that some customers would like to have expedited shipping regardless of the fees incurred, so we have added this option back in, along with a $51.50 surcharge from FedEx (when a battery is shipping by itself via air).
Per UN3481, when a Li-Ion battery is contained within the product it is powering, it operates under different regulations. In which case, the product is permitted to ship via air service with no surcharge. Therefore, when you place an order for a 276-7000, you can utilize our normal shipping options.
UN3481 can also apply to "Lithium Ion Batteries Packed with Equipment". This is where it gets interesting! If a Li-Ion battery is shipped in the same box as an item it is powering, then it operates under UN3481 guidelines, not UN3480. The definition only applies to certain combinations:
Up to 2x V5 Robot Batteries (276-4811) per each 1x qualifying unit listed below:
Up to 2x VEX IQ Controller Batteries (228-2779) per each 1x qualifying unit listed below:
---
Shipping to Hawaii, Alaska & Puerto Rico
All shipments to Hawaii, Alaska, and Puerto Rico travel either by sea vessel or by air. Therefore, there are no true "ground" shipping options (including USPS Flat Rate boxes, which travel by air).
After extensive negotiations with our shipping carriers, we are able to offer the following shipping options for customers in these areas:
UN3480 shipments (e.g. a V5 Robot Battery by itself)
USPS "ground" service, via ocean, estimated shipping time 2 weeks (currently only available for UN3480 shipments)
FedEx 2-Day or Overnight Service (via Air), with a $51.50 surcharge
UN3481 shipments (e.g. a V5 Robot Battery plus a V5 Smart Motor)
Normal FedEx rates, no extended lead times or surcharges
We've created a special product page as a way for you to quickly combine items that would enable UN3481 classification.
We are investigating long-term solutions that further streamline our ordering process for customers in Hawaii, but until then, this will be our short-term transparent option to ensure that we continue to both support our customers and operate within international regulatory guidelines.
---
How do I change the shipping address on an order currently in transit?
You will need to contact VEX via phone or email with your request, 903-453-0802 or sales@vex.com
Please note: there may be an additional cost to change the address to a different city.