At VEX Robotics, we strive to provide you, the teacher, with substantial resources for your STEM classroom because of COVID-19 making sure you are aware of these resources is more important now than ever.
Start with STEM Labs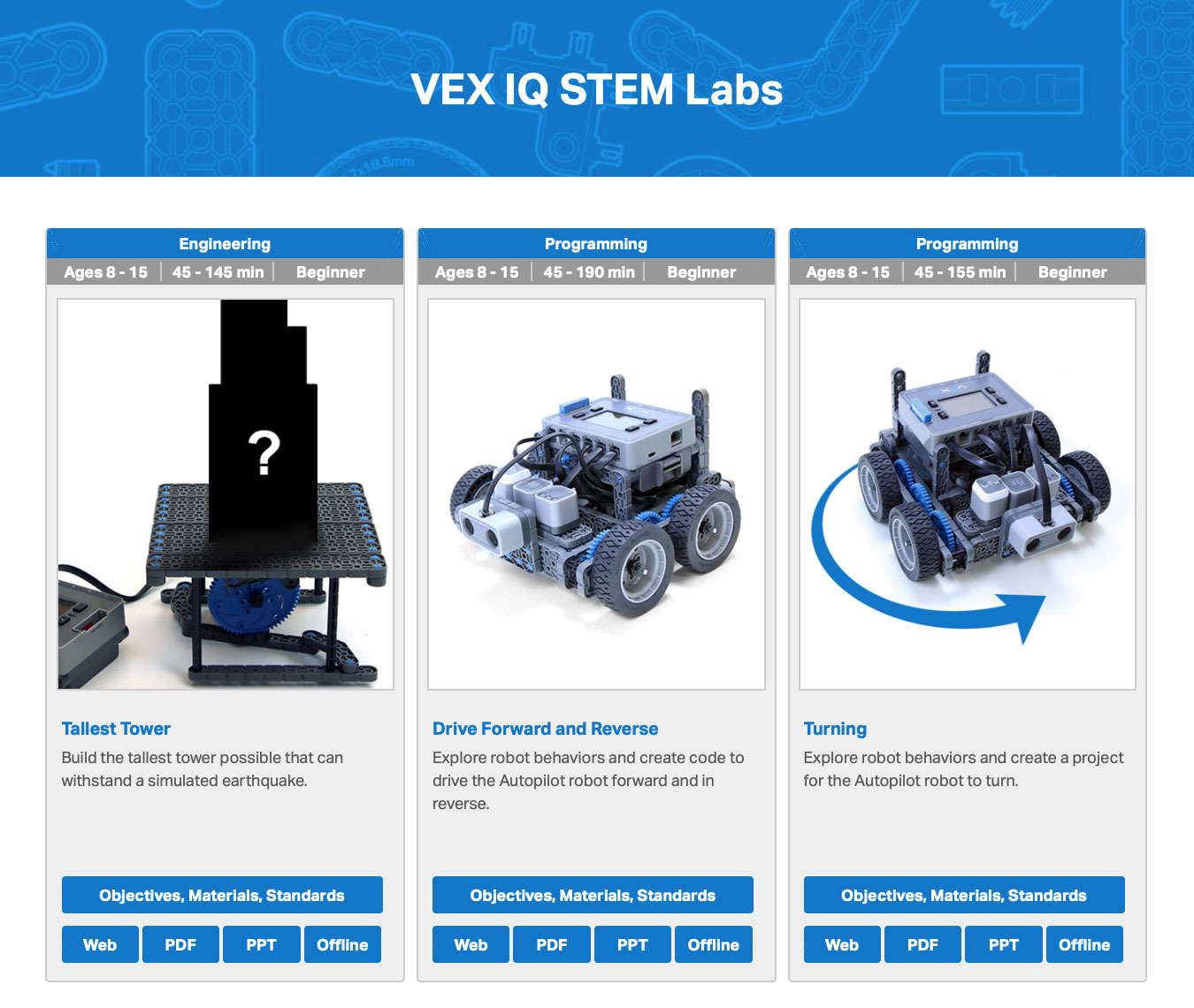 VEX Robotics created STEM Labs as a supplemental educational resource. Instead of having to create their own lessons and materials, STEM Labs support teachers with free, easy to follow STEM lessons and activities that align with educational standards.
STEM Labs function as "plugin" lessons that can fit into your existing curriculum. You can also utilize multiple Labs in sequential order to create a unique, extended learning experience for your students. The Labs are designed to promote collaboration and exploratory learning. Students enjoy hands-on-learning activities that allow them to apply technology, science, math, and engineering skills as they enjoy a 21st-century learning experience.
Use the Teacher Portal
Because STEM is not just a discipline but also a pedagogy, giving teachers the necessary support materials is just as important as providing them with the lessons. The STEM Labs Teacher Portal provides the structure and support that teachers are accustomed to receiving in their core classes. The Teacher Portal offers tools to help teachers plan, teach, and assess.
Plan

Teacher Notes offer Organization Strategies - The integrated teacher notes provide ways that the students can be organized, ensuring that each student has a role to play during the building of the robot. These roles also correspond with the build instructions, once again making sure that each student is involved.

This organization also carries over into the open-ended challenges within each STEM Lab. Here, teacher notes are provided to help provide structure for how the students are to be organized. Unfortunately, group work in school can become one person working while the rest watch. These teacher notes help the teacher to prevent this from happening.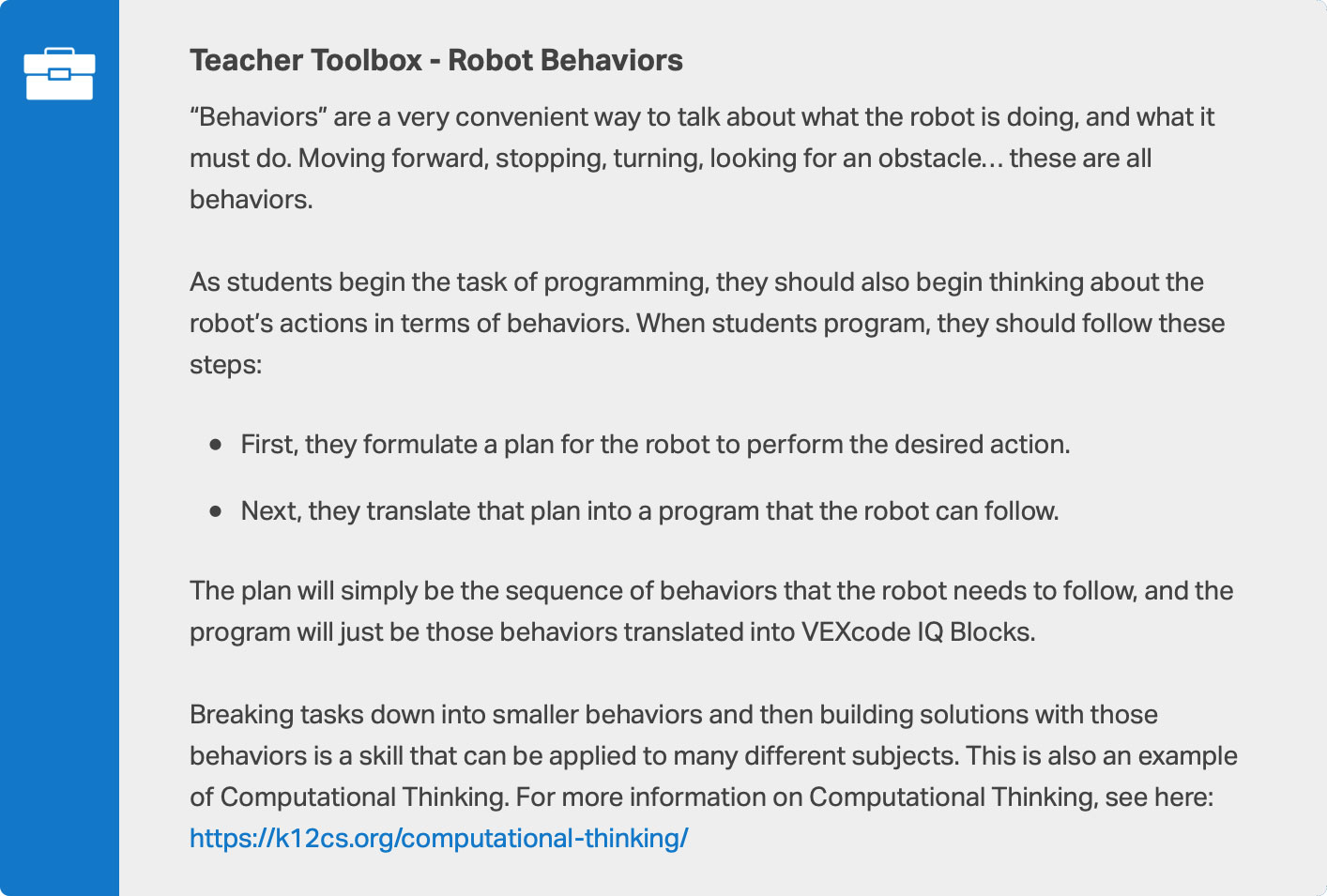 Teacher Notes offer Background Information - Research shows that students benefit from direct, systematic, and explicit instruction when encountering new information. If a teacher is unclear about concepts, then it is almost impossible for the students to be successful. Therefore, the teacher notes front-load background information for teachers and further suggests ways for teachers to improve student comprehension and check for their understanding.
Teach
There are many different types of teacher notes to help guide instruction: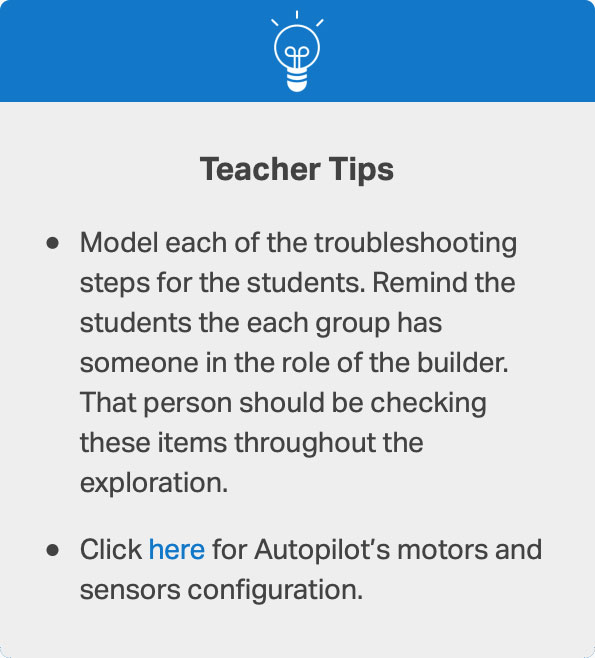 Teacher Tips – brief instructions that provide support by providing extra context, information, and/or guidance.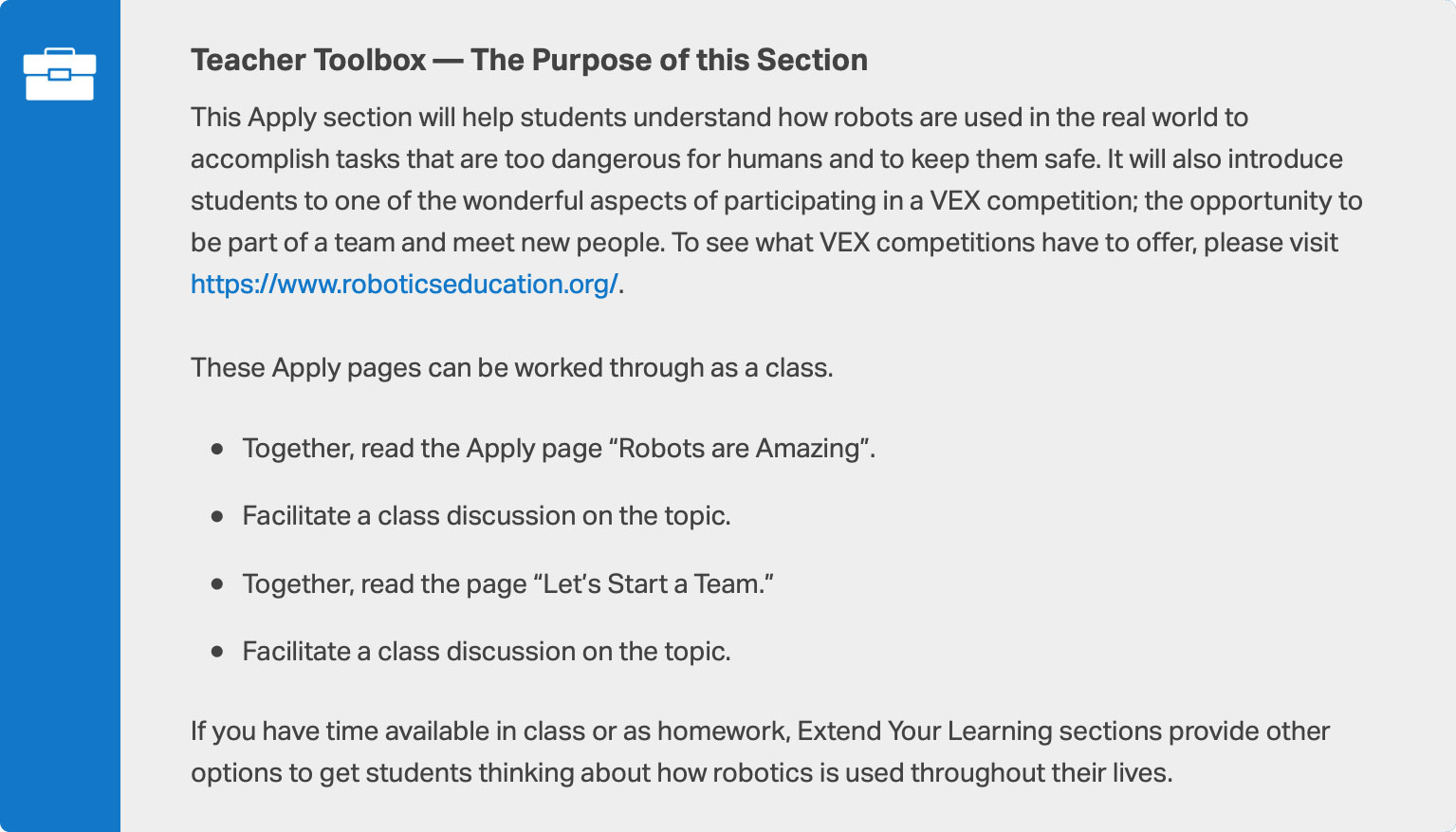 Teacher Toolbox – extra tools that a teacher could find helpful when implementing a STEM Lab. These include resources, links, summaries, answers, etc.

Extend Your Learning – suggestions for activities that enable teachers to facilitate the transfer of knowledge and/or skills to a new domain (e.g. math, science, literacy). These can also help differentiate instruction for students that complete activities at different time intervals.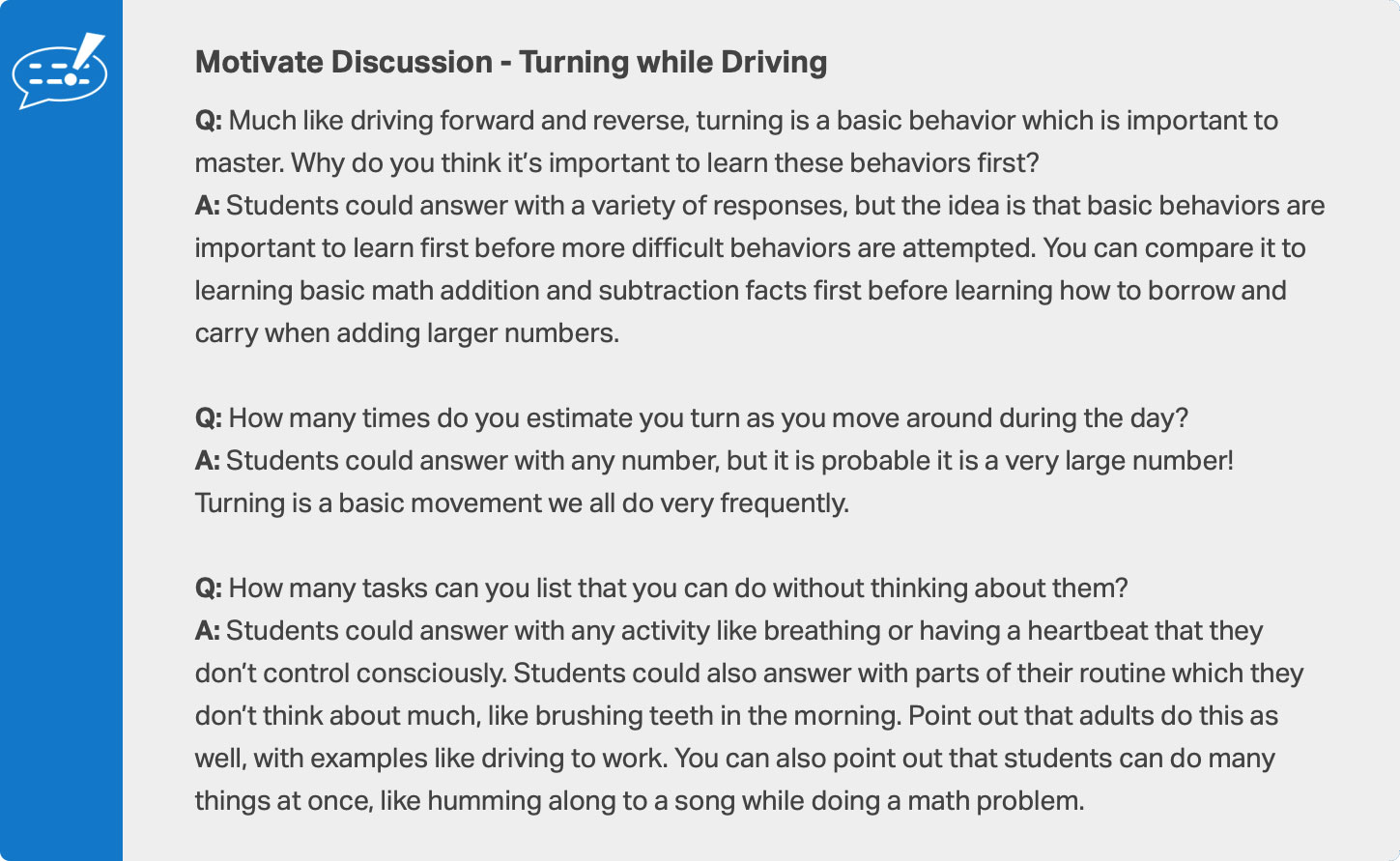 Motivate Discussion – discussion questions and answers that provide guidance and support as teachers check student understandings as students explain, reflect, and elaborate on what they learned.


Assess
Additionally, whether building a robot or working collaboratively, editable rubrics are provided to help the teacher with assessments.