Creating VEX IQ Compatible Parts Using 3D Printing Technology
Engineers and designers at VEX Robotics often use 3D printing technology to prototype, test, refine, and iterate our products before they are released. 3D printing technology allows computer models to be quickly turned into real world prototypes. We are excited to support our community's desire to customize and extend the VEX IQ experience through the use of custom 3D printed elements.
To ensure a positive 3D printing experience, we've compiled a few useful tips that will help your 3D printed parts correctly interface with the VEX IQ system.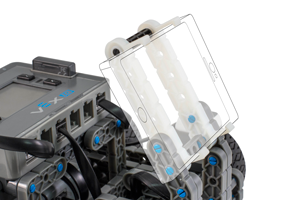 Make your own VEX IQ compatible parts, like a custom cell phone stand, using your 3D printer!
Use Correct Part Dimensions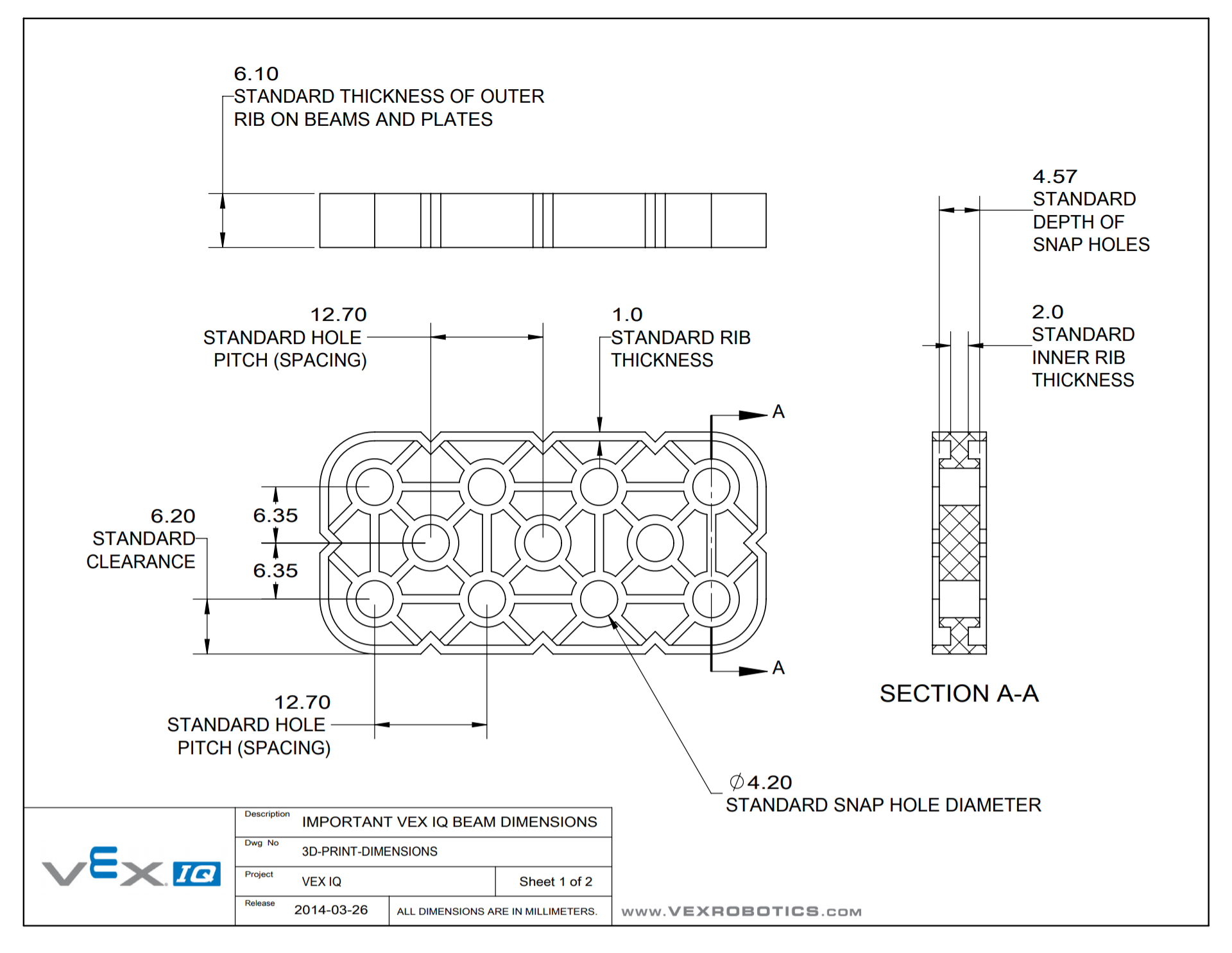 All VEX IQ parts use the same 12.70 mm (1/2 in) spacing and 3.18 mm (1/8 in) square shaft as VEX EDR. The specification drawing (PDF) to the left shows the important dimensions to take into account for beams, holes, and parts that interface with shafts.
Keep in mind that there is a large variety of 3D printer types, materials, and precision levels, and you may need to tweak the parameters of your particular 3D printer to have your personalized part achieve a proper fit with the VEX IQ system. If your 3D printer is not capable of printing in high resolution, it may be helpful to print the 4.2mm holes slightly smaller and use a 4.2mm drill bit to clean them out.
Understand the Limitations of 3D Printing Technology
All 3D printers function slightly differently, so don't forget to do plenty of test prints!
We highly recommend that you avoid 3D printing any parts that contain snap geometry, such as connector pins, standoffs, and corner connectors. It is very difficult to reproduce a snap geometry via 3D printing that achieves both the necessary precision to have a snug connection while still remaining durable enough not to break on its first or second use. We suggest that all 3D printed VEX IQ compatible parts should be designed with only holes, to be mounted using existing VEX IQ connector pins, standoffs, and/or corner connectors.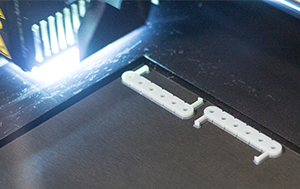 As always, be sure to follow all guidelines and procedures for your specific 3D printer model.
Share Your Creations
Do you have any questions about using a specific model of 3D printer? Did you create a cool VEX IQ compatible element? Looking for fun ideas for potential parts to make on your 3D printer? Let the community know through the VEX IQ Forum!
The Fine Print
VEX IQ CAD models and 3D printing specifications are made freely available for personal and educational use. Commercial use of 3D printed VEX IQ parts is strictly prohibited. Using custom components on a VEX IQ robot design has the potential to cause unexpected behavior for which VEX Robotics is not responsible. Parts created using 3D printing technology are not eligible for use in the VEX IQ Challenge.