V5 Robot Brain - User Interface
Simple touchscreen user interfaces are familiar to almost everyone, making V5 more approachable. The V5 Robot Brain features a 4.25" full color touch screen with 480 x 272 pixels.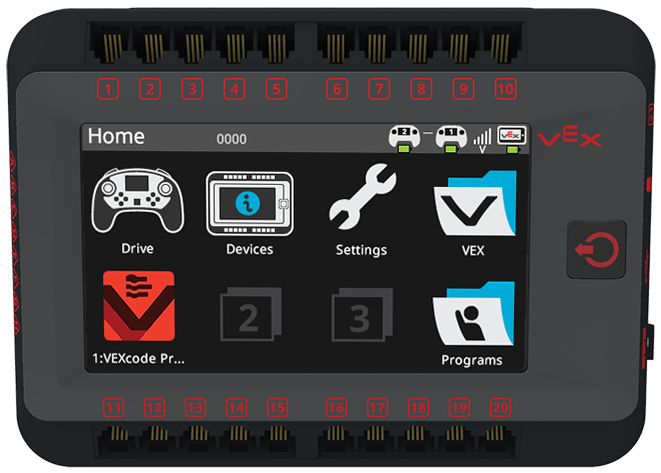 User interface features include the following:
Select and run one of 8 user programs
Run built-in VEX programs
Accessing program wiring lists
Accessing program controls
Run practice matches
Change languages
Select themes and backlighting
Screen rotation, and much more...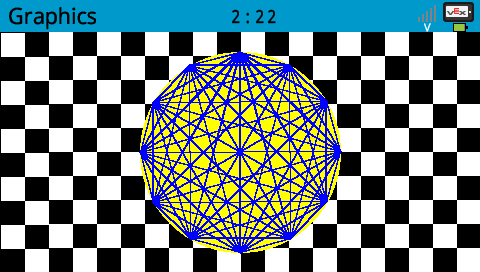 Programmers can also make use of the touch screen with the ability to draw pixels, lines, rectangles and circles, along with line color, width, and fill control. Multi-sized, multilingual fonts in any color are built in. User programs draw fast and efficiently on dual buffered internal memory, and the FPGA handles screen refresh at an incredible 60 Hz.
Flexibility can be found in every aspect of the V5 Robot Brain:
Smart motors
Smart sensors
Analog sensors
Digital sensors
microSD Card expansion
On-board diagnostics
Device wiring lists
Controller maps
Automatic wiring check
Automatic device firmware updates

Dashboards are one of the most notable V5 advancements. There is a built in dashboard for every connected sensor and device, from switches and potentiometers all the way up to motors and the battery. Dashboards provide an incredible teaching and diagnostic capability, allowing you to see in real time what the sensor is actually doing, and what the data for that action looks like.