Here are some basic ways to manage notes in projects.
---
Adding a Note to a Project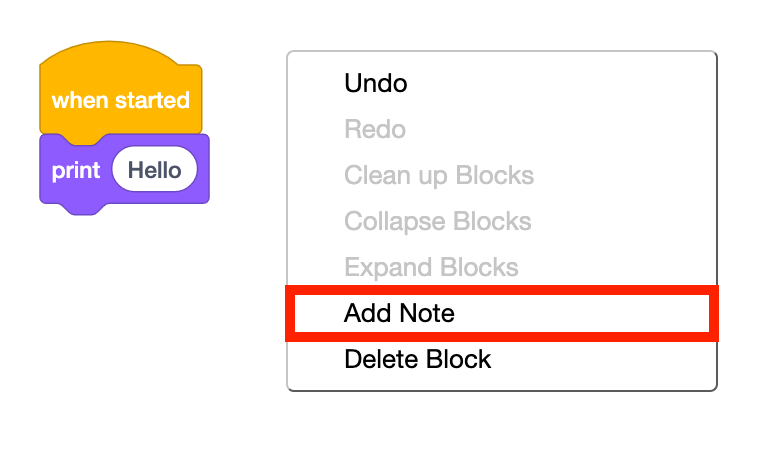 Right-click or long-press anywhere in the Workspace and select 'Add Note.'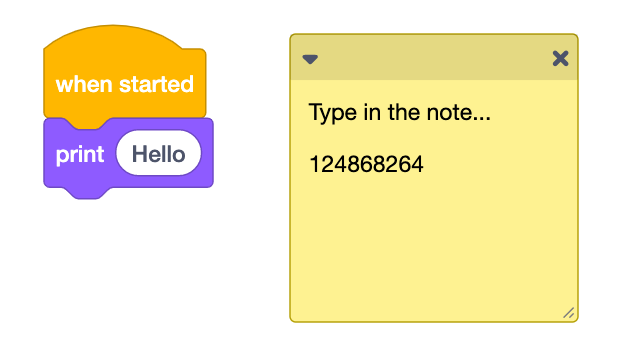 Then, type any text, numbers, or symbols into the note.
Press the 'Enter' or 'Return' key to write a multi-line note.
Select anywhere in the Workspace when the note is complete.
---
Collapsing Notes
You can collapse a note by selecting the down arrow in the top margin.

This will collapse the note.
---
Moving Notes Around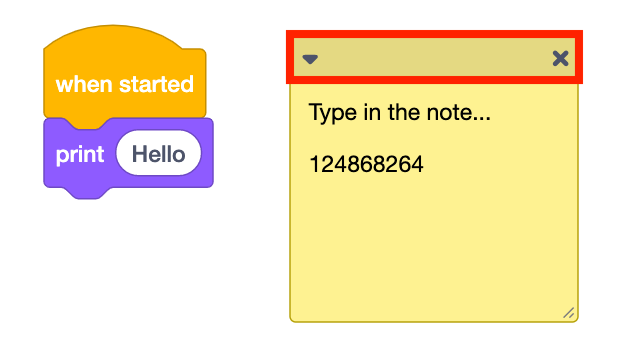 You can move a note by selecting the top margin and dragging it around.
---
Deleting Notes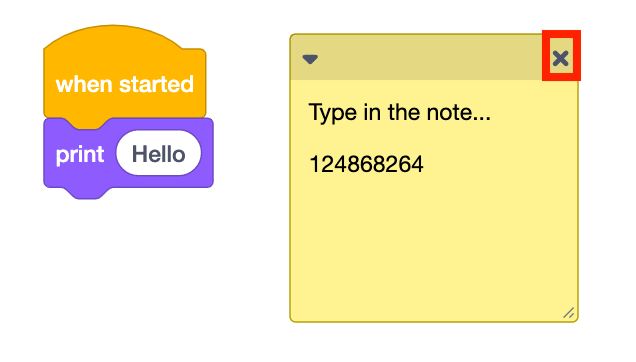 You can delete any note by selecting the 'X' located at the top right of the note.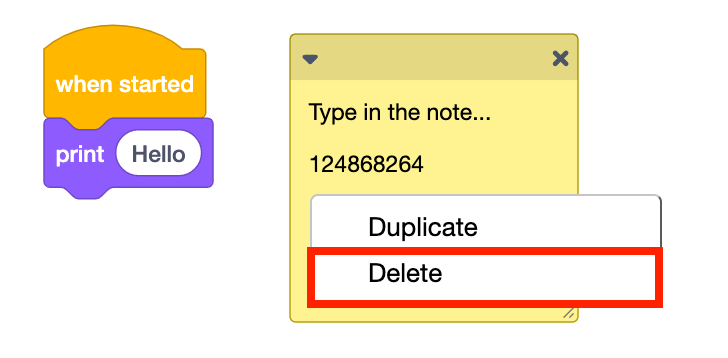 You can also delete a note by right-clicking or long-pressing on it and selecting 'Delete.'
---
Duplicating Notes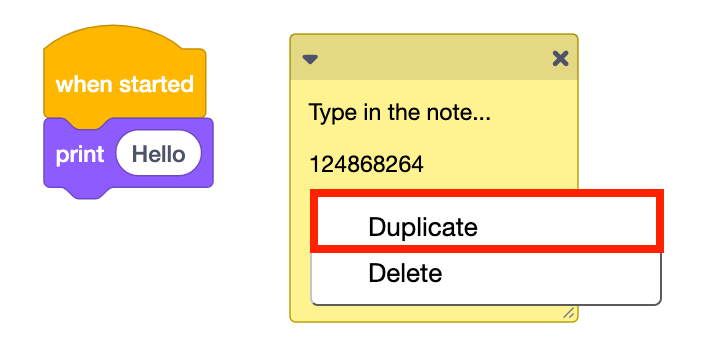 You can duplicate a note by right-clicking or long-pressing on it and selecting 'Duplicate.'