Comments are usually added to projects to explain what a programmer wanted parts of the program to do. So they are helpful when collaborating and troubleshooting.
Drag a "comment" block and attach it to any block in a stack.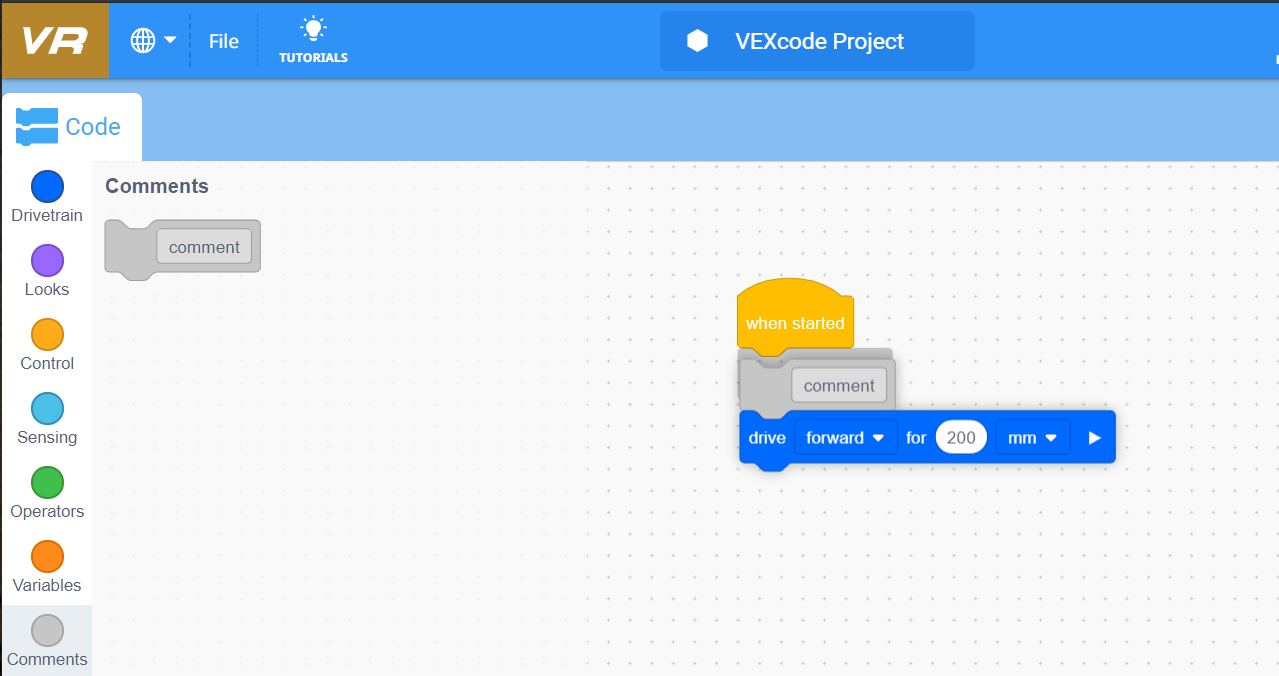 Type any text, numbers, or symbols into the "comment" block.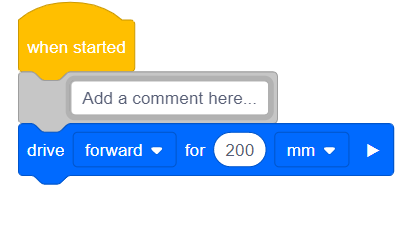 When you finish the comment, click anywhere outside of the comment or press the "Enter" or "Return" key to finish editing the comment.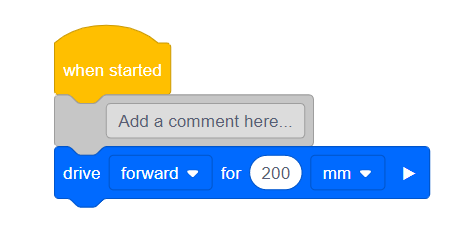 Note: The inside of the comment block will turn from white to gray when finished.