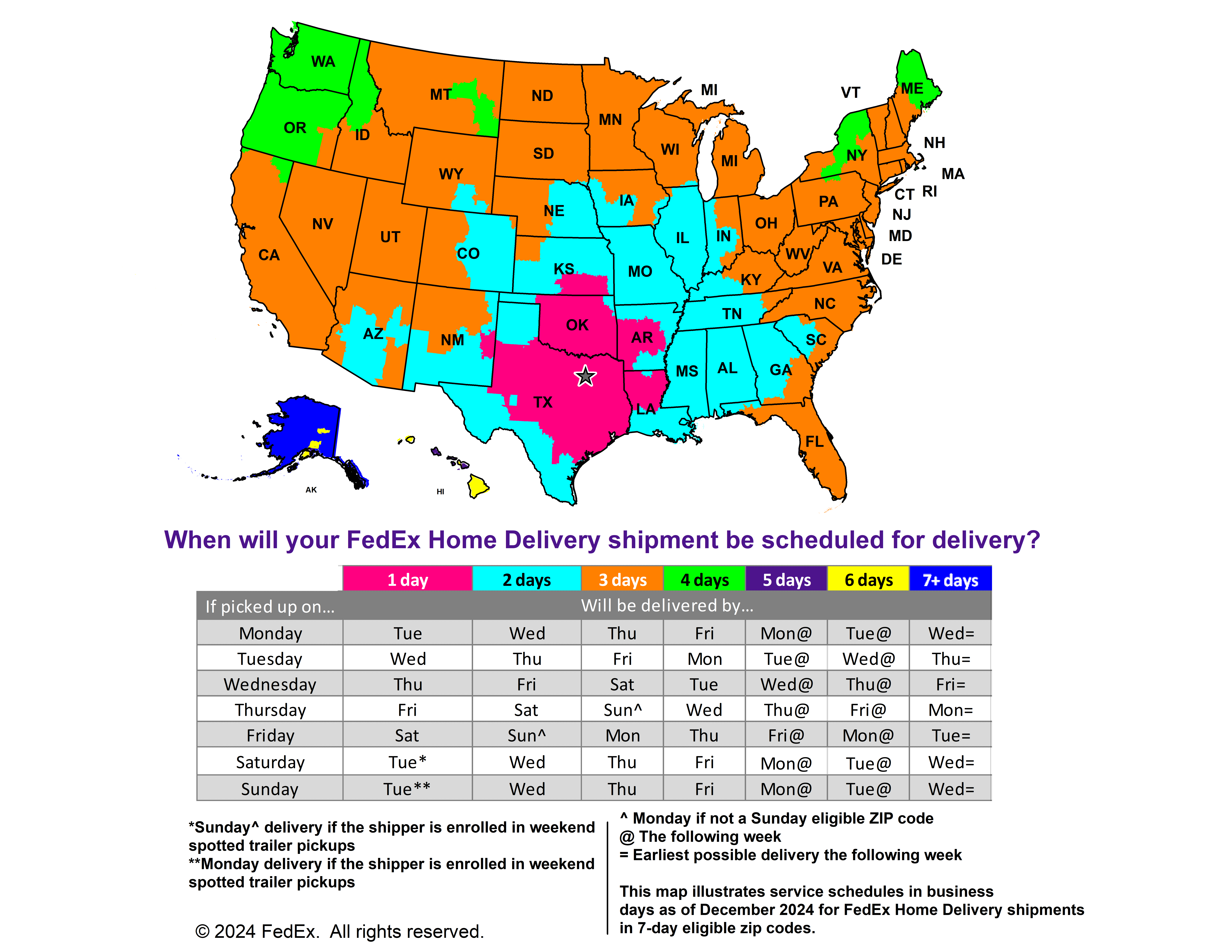 Credit Card orders placed through our website of in stock products will ship within 3 business days.

Purchase Orders placed through our website or via email of in stock products will ship within 5 business days.

Online ordering is provided for convenience and for evaluation of our products. Physically large orders may require special shipping considerations and must be pre-arranged over the phone by calling 903-453-0802 (International customers click here). Failure to do so will result in a delay of shipment as VEX will need to notify the customer of additional shipping fees. Examples of large orders could include (but are not limited to the following):

Two or more Classroom Bundles (276-7070, 276-7080, 228-4000)

Two or more VRC Field Perimeters (278-1501)

A substantial amount (20+ pieces) of any VersaFrame stock

Three or more complete sets of the current season's VRC Field & Game Elements

VEX Robotics ships products via FedEx. Please note any special considerations on your Purchase Order and add the applicable cost of shipment, or contact our customer support team at sales@vex.com or 903-453-0802 (International customers click here) for more information. Common special arrangements may include, but are not limited to:

Freight, liftgate, or other palletized options

FedEx Smart Post for APO customers

Shipping under your own FedEx, UPS, or DHL account

In-person pickup at a regional VEX office

Claims for shipping shortages, errors, or defective products must be in writing and received by VEX Robotics within ten (10) days after receipt of shipment by buyer. Failure to make such claim within the stated period shall constitute an irrevocable acceptance of the goods and an admission that they fully comply with all the terms and conditions of the buyer's order.

Note: We do not offer partial shipping for orders containing backordered items. If you require in-stock items urgently, we recommend placing a separate order for the backordered items.
Note: VEX offers free shipping to the continental US on any order containing a V5 Workcell Kit, or a 123 / GO / IQ / V5 Classroom Bundle.
Note: VEX is not able to ship to PO boxes. We are not responsible for missing packages or delays in transit caused by an invalid shipping address.