The V5 Crimping tool can be used to create your own, customized V5 Smart Cables.
This article will cover the following:
How to Crimp
Common Mistakes
Materials needed:
V5 Smart Cable Crimp Tool (276-5773)
V5 Smart Cable Stock (276-5774)
V5 Smart Cable Connectors (276-5775)
---
How to Crimp
Step 1: Cut the Cable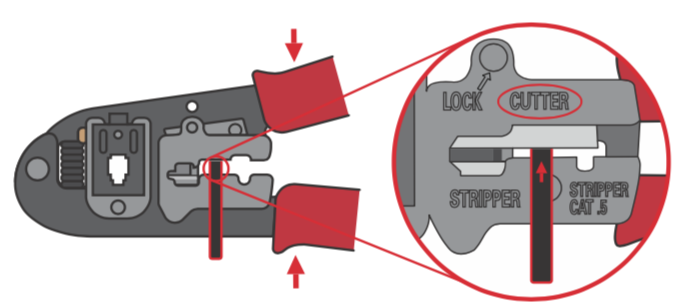 Place the cable into the cutter section of the tool.
Squeeze the crimping tool firmly to cut the cable.
Step 2: Strip the Cable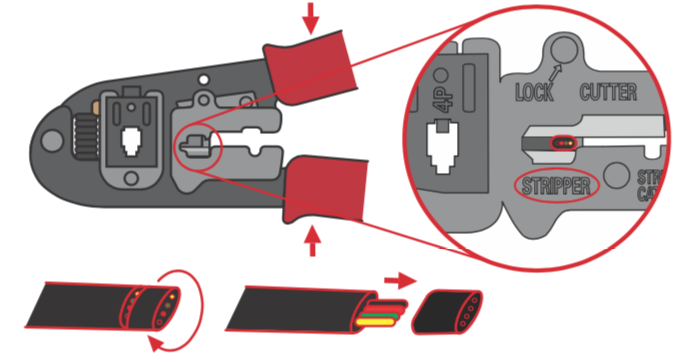 Place the cable into the stripper section of the tool.

The cable should be pushed against the stopper. If the cable is pressed beyond the stopper too much of the black casing will be removed.
With the tool still squeezed, pull the cable from the crimper. This will expose the colored wires.
Repeat this process for both sides of the cable.
Note: Keep in mind that you do not want to strip too much of the black casing
Step 3: Insert Connectors

Ensure that the cables are evenly cut before inserting the connectors on each side of the cable.
Check to make sure that the connectors are properly oriented. They should be facing in the opposite direction.
In order to ensure a proper connection, push the cable in so that wires touch the end of the connector.
Step 4: Crimp the Connector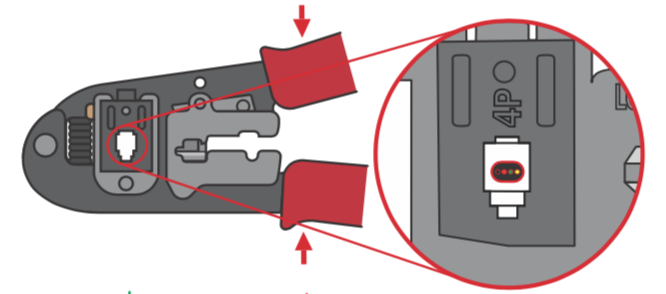 Insert the connector into the tool by lining up the tabs.
Place the handles of the tool down firmly.

This step is extremely important! If the crimper tool is not fully pressed down, the connector pins will extrude outward. This can cause damage to V5 ports and/or cause ports to fail when the cable is inserted.

Double check for proper orientation of the connectors and repeat this process for the other side of the cable.
Note: The Crimping tool must be fully pressed down. If this step is improperly completed, the connector can cause damage to the V5 Ports.
---
Common Mistakes
Mistake 1: Improperly Cut Wires
Make sure that all colored wires are flush and equally cut.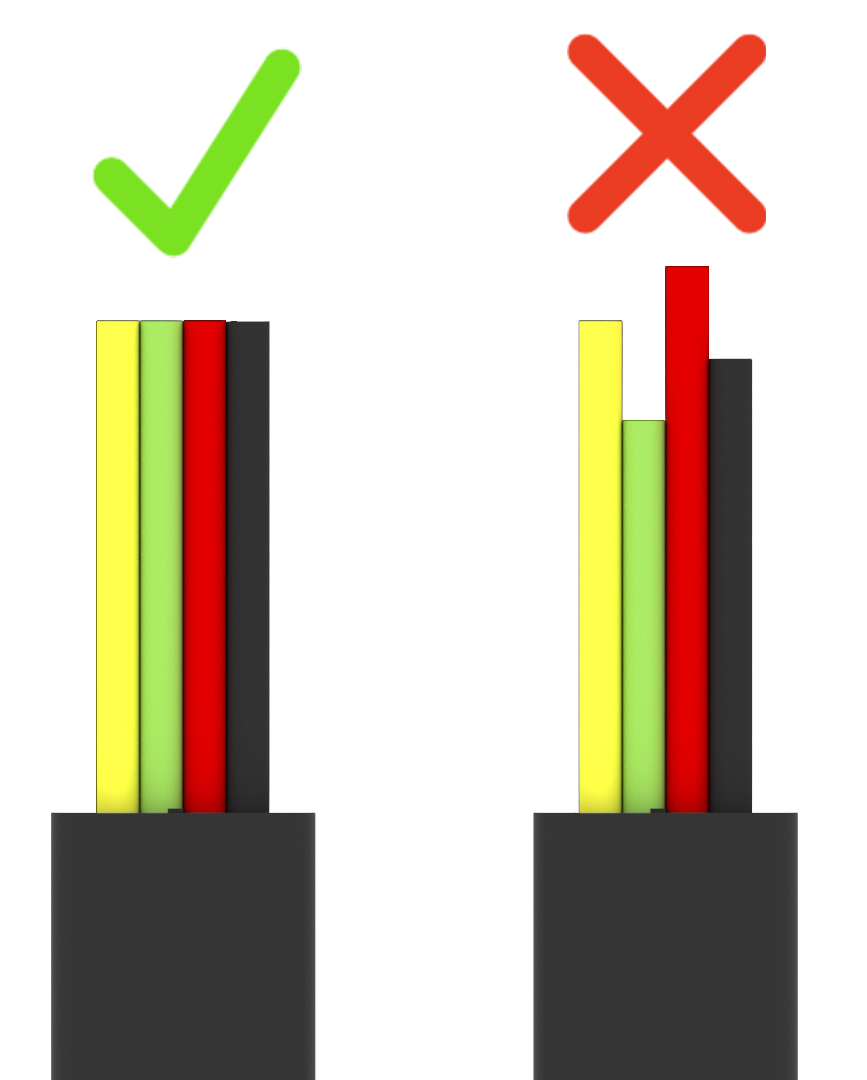 Mistake 2: Protective Jacket Not Fully Inserted Into Clear Connector
Make sure that the black casing is inserted into the clear connector. The colored wires should not be exposed.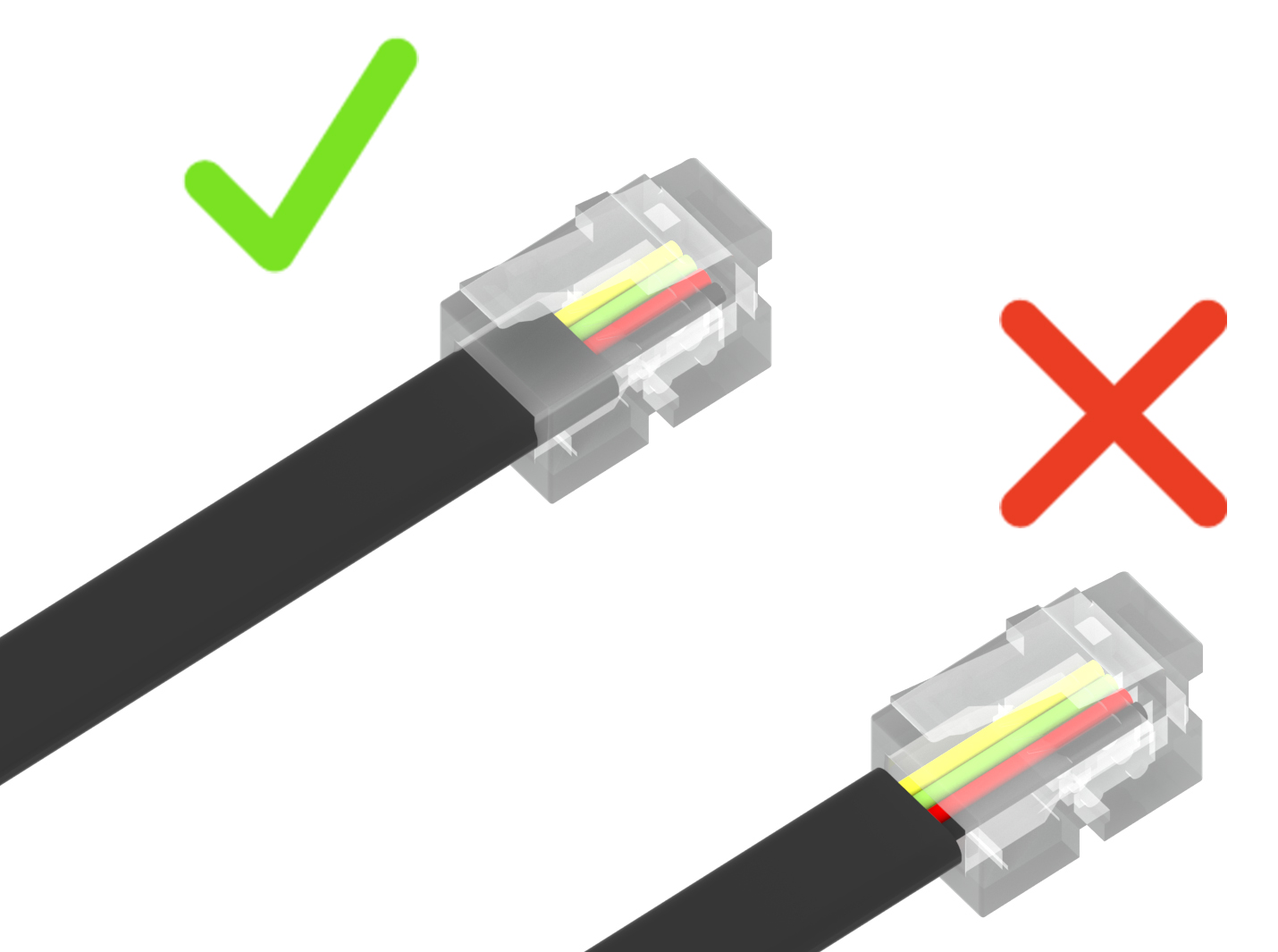 Mistake 3: Connector Pins Not Fully Crimped
Make sure that the tool is firmly pressed all the way down when crimping the connector. If done incorrectly, damage can occur to V5 ports.