Step 1: Log in to your registered VEX account.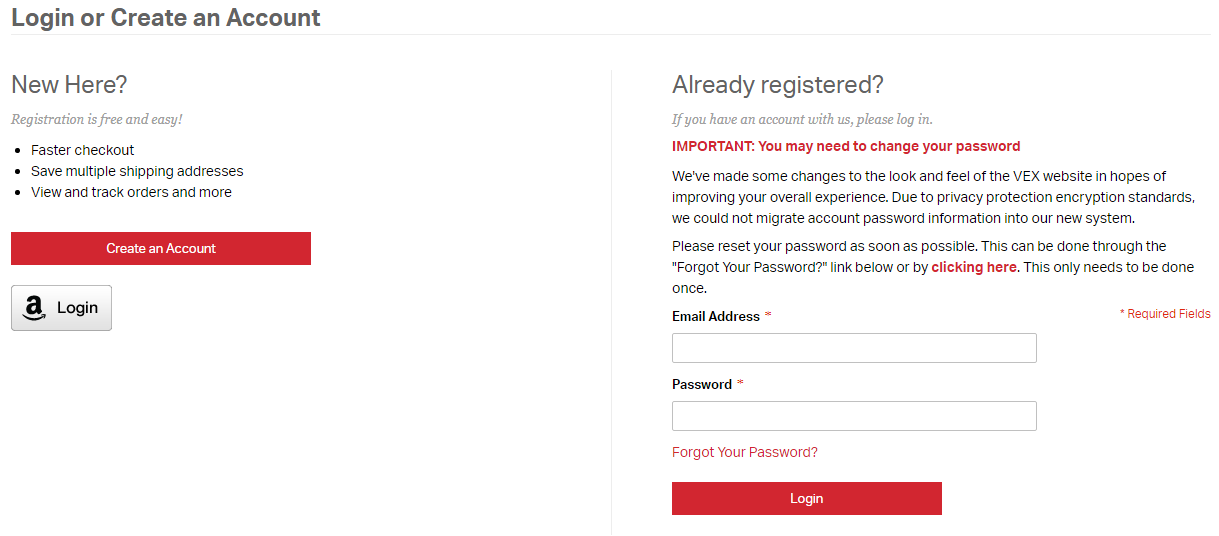 Go to VEX's customer account login page.
NOTE: Either register a VEX account or sign into your existing account.
Step 2: Find ROBOTC for VEX Robotics among the Software Downloads.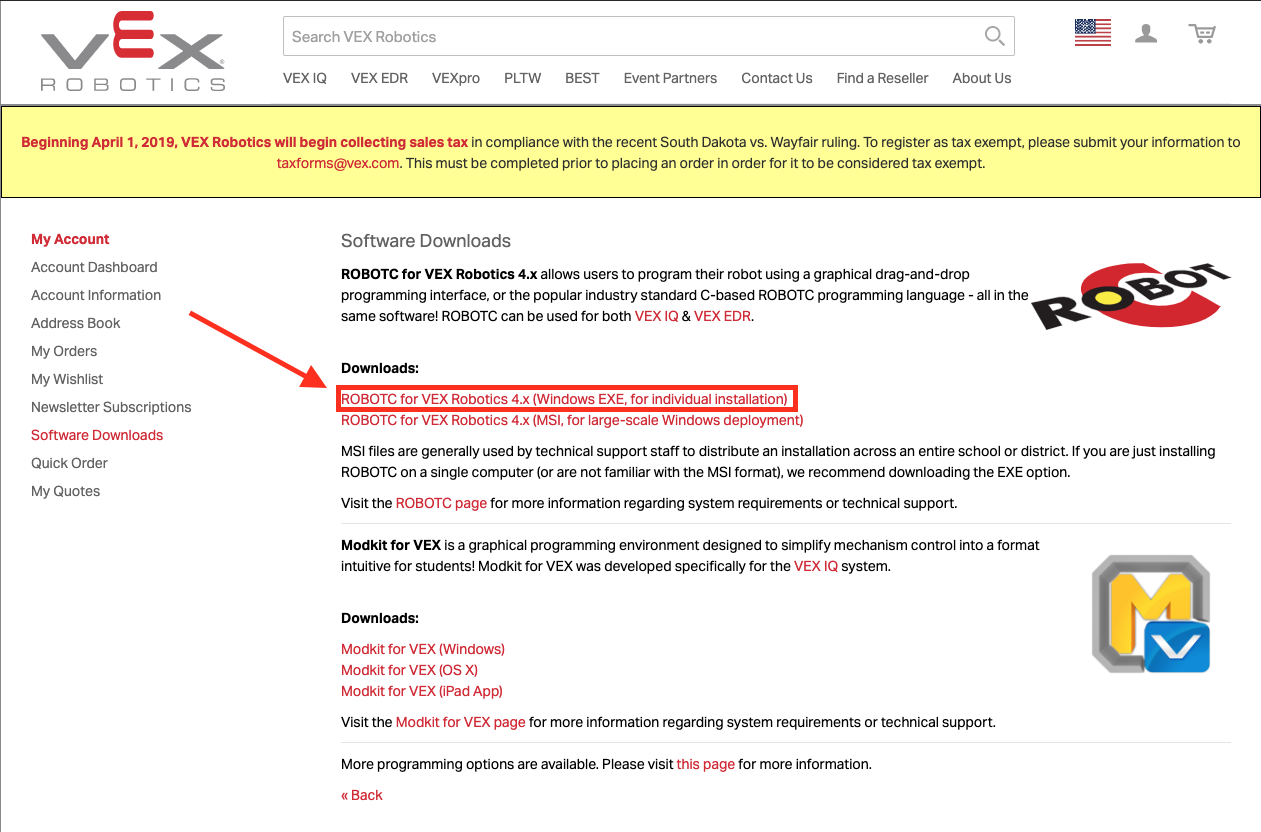 Click on ROBOTC for VEX Robotics 4.x to begin the download.
NOTE: ROBOTC is an application only for Windows computers.
Step 3: Locate and run the Installer if downloaded.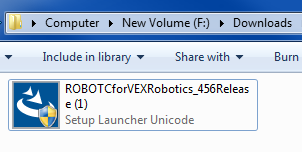 Skip to Step 4 if running the installer. If the installer was downloaded, continue here.
Locate the ROBOTCforVEX installation file in the Downloads folder or in the alternative location where the file was saved.
Double click to start the installation.
NOTE: Permissions might be required to initiate installation.
Step 4: Click Next in the Setup Wizard.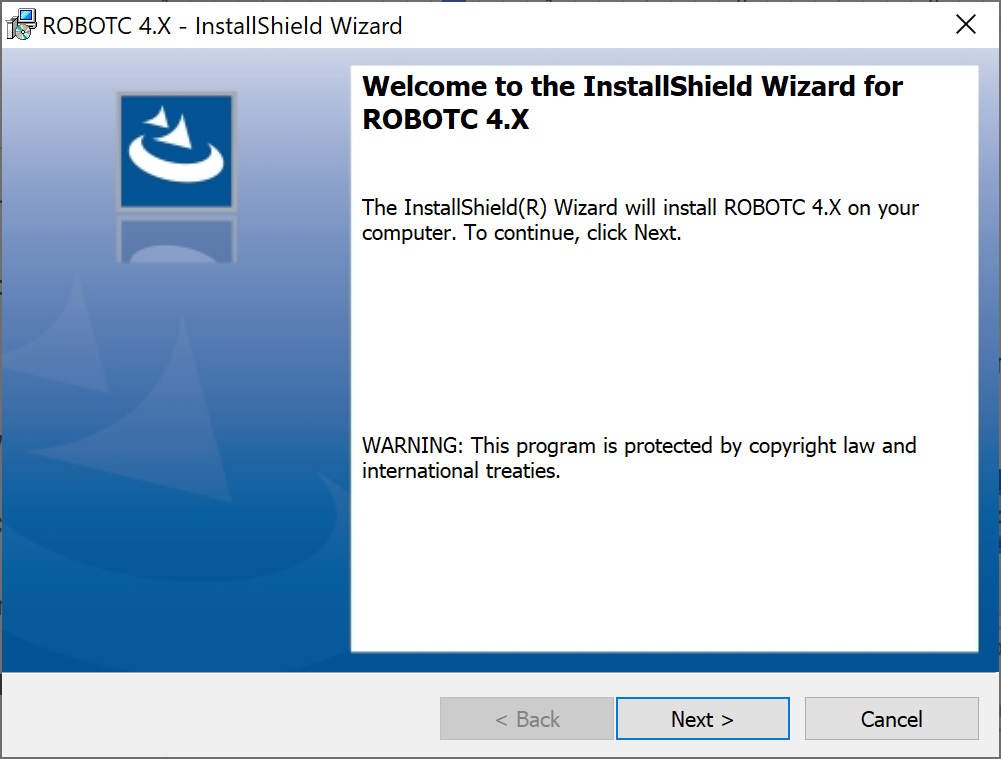 Click the "Next" button when the Setup Wizard window pops up.
Step 5: Accept the License Agreement.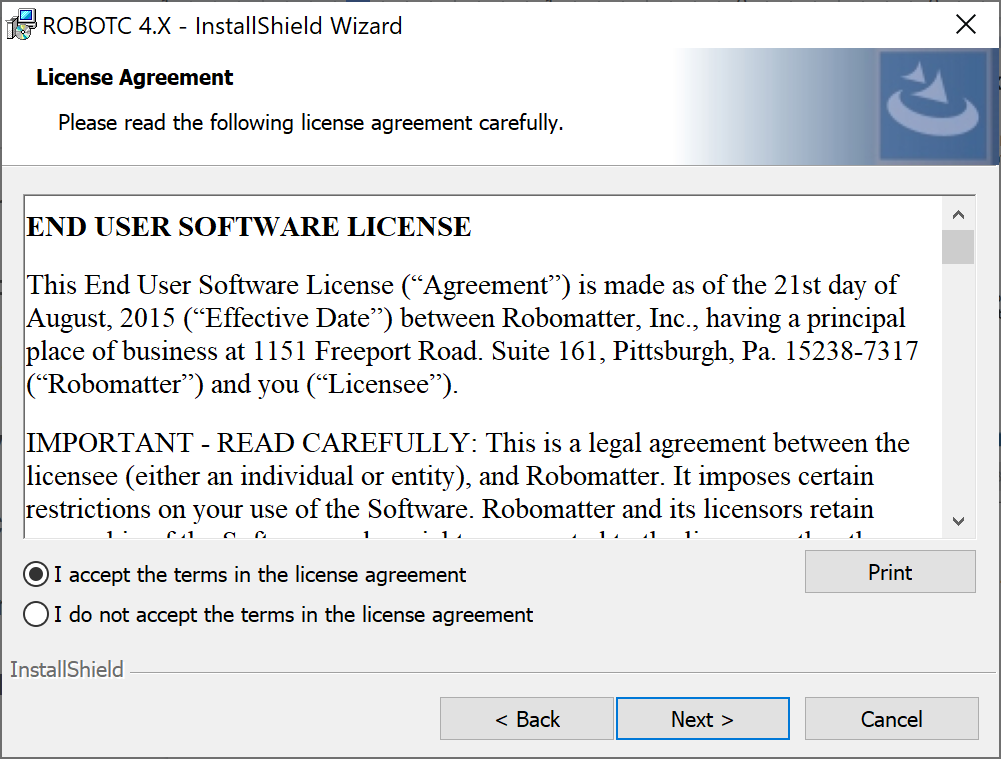 Click to accept the terms.
Click Next to continue.
Step 6: Select a destination.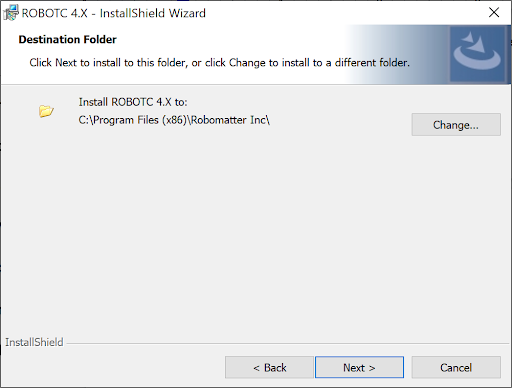 Change where the file will be saved to the preferred destination folder and click Next.
NOTE: ROBOTC will install in the Program Files folder of the C drive by default.
Step 7: Choose the type of setup.
Select the Complete setup and click Next.
NOTE: Advanced users can choose a Custom setup.
Step 8: Install ROBOTC.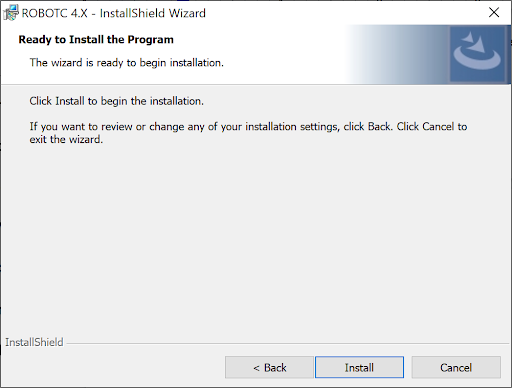 Click Install to begin the installation process.
Step 9: Allow the installer to complete the installation.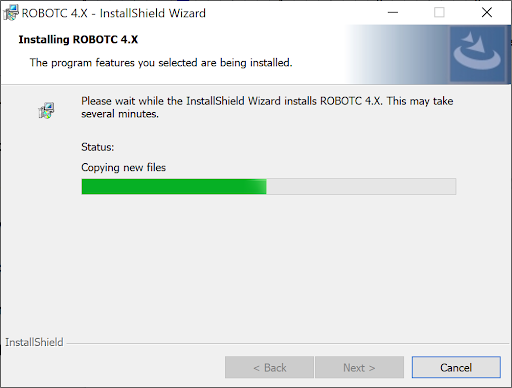 NOTE: Several windows, including black command prompt windows, will pop up during the installation process.
Step 10: Accept installation of VEX Robotics Ports.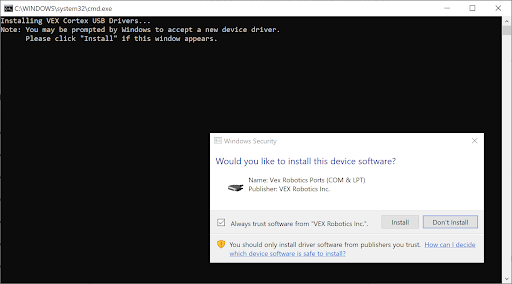 Click Install on any prompts that ask to confirm the installation of VEX Robotics Ports.
Step 11: Allow installation of new device software.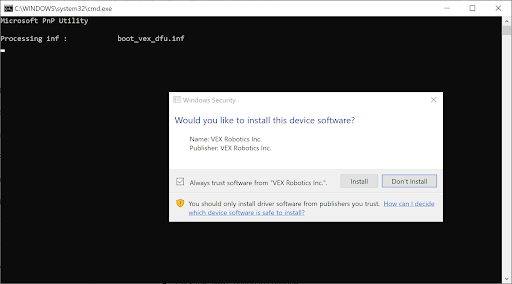 Click Install to allow VEX Robotics Inc. to install device software.
Step 12: Finish installation.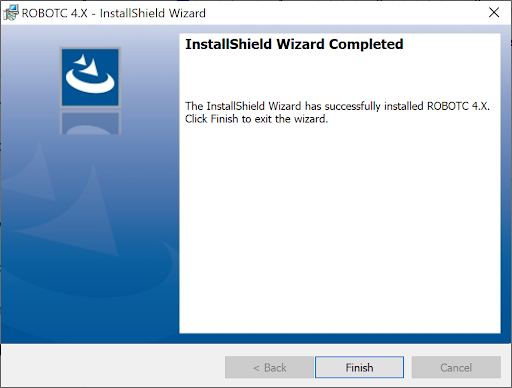 Click Finish to close the InstallShield Wizard.
Step 13: Check that ROBOTC successfully installed.

NOTE: ROBOTC should be included within the list of programs available and two shortcut icons should be visible on the desktop. One shortcut is for Graphical ROBOTC which is a block-based programming language whereas the other shortcut is for the text-based ROBOTC programming language.