Power on your V5 Controller
Press the square Power Button in the center of the controller to turn it on.
Set up Driver Control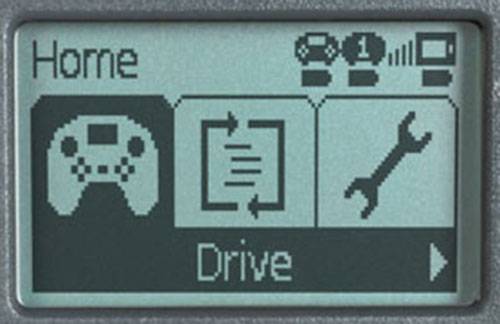 Use the Arrow buttons to highlight the Driver Control program's icon (highlighted in the image).
Then press the A button to choose Drive.
Press the A button again to choose Run.
Press the B button to return to the previous menu, if needed.
Use the Joysticks to Operate the Drive Train
The joysticks will operate the drive train motors in arcade control.
Tilting the joysticks forward will move the V5 Robot forward.
Tilting the joysticks backward will move the V5 Robot backward.
Tilting the joysticks to the left or right will cause the V5 Robot to make a point turn in the chosen direction.