Power on your V5 Controller
Press the square Power Button in the center of the controller to turn it ON.
To turn the controller OFF, press and hold the Power Button for 3 seconds.
Make selections from the Home screen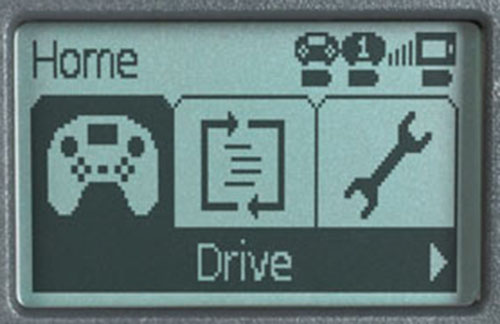 Use the arrow buttons to highlight the Driver Control program's icon (highlighted in the image), the Programs Menu icon (center), or the Settings Menu icon (right).
Then press the A button to choose that option. You can press the B button to return to the previous menu.