Click here to download VEXos Utility for Mac from VEX's website.
NOTE: Depending on how the security settings on your Mac are configured, applications downloaded from the internet may be blocked by default.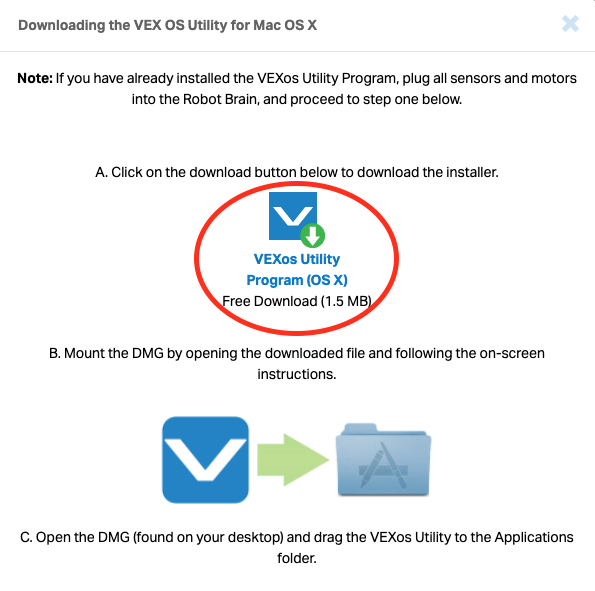 Click on the "VEXos Utility Program (OS X)" icon to download the program.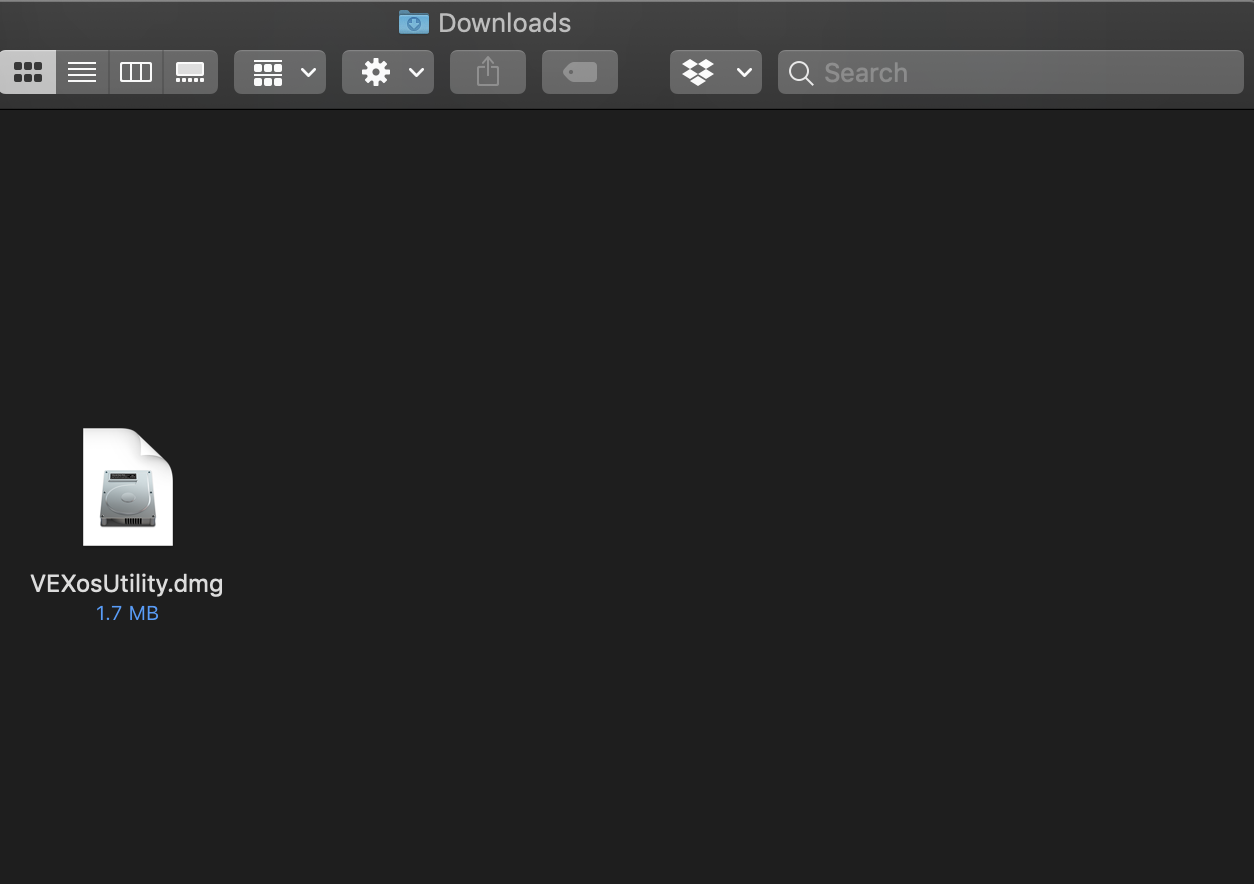 Locate and click on the VEXos Utility disk image (.dmg) file in the Downloads folder or in the alternative location where the file was saved.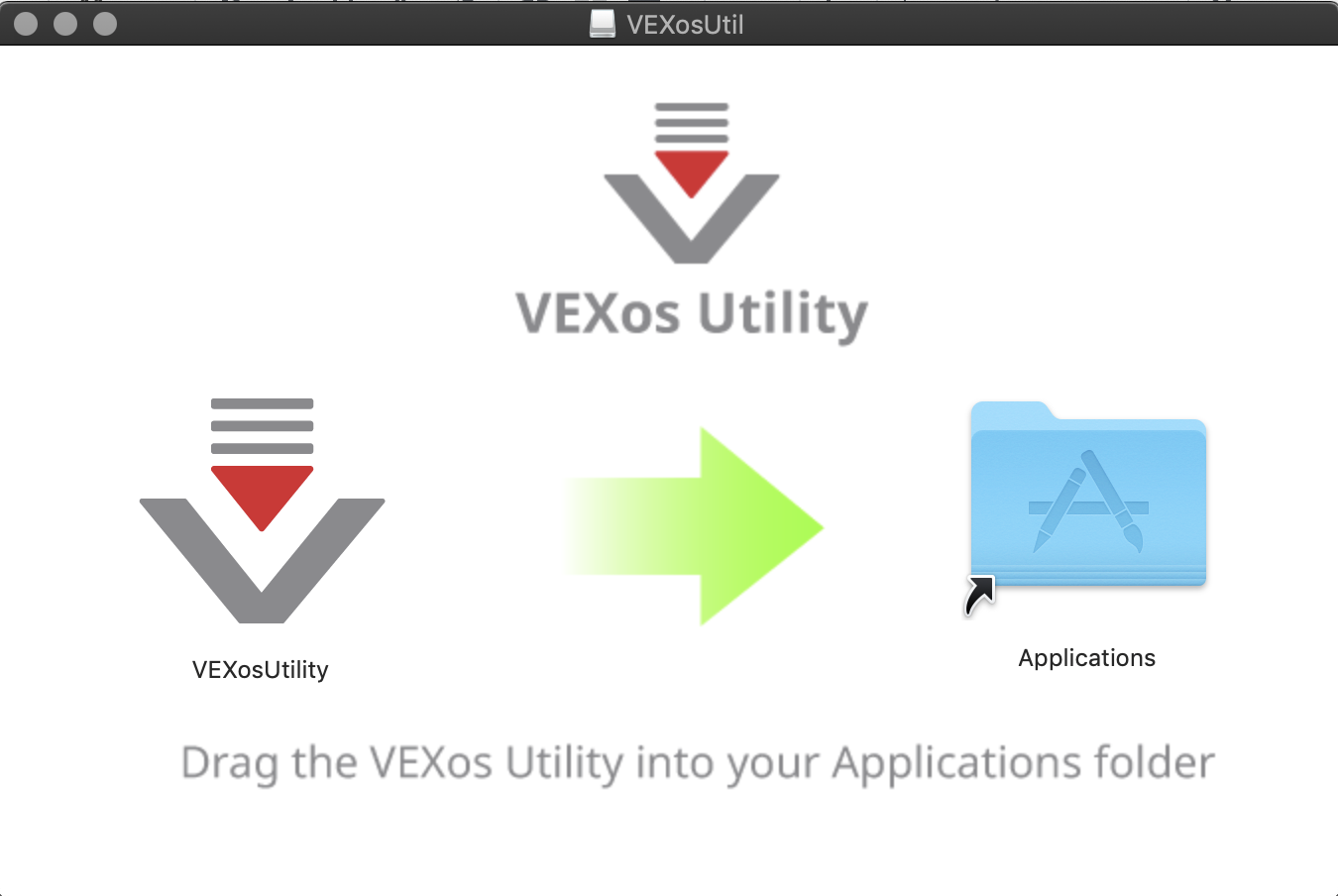 Open the VEXos Utility disk image file by clicking on it. In the VEXos Utility disk image window that pops up, drag the VEXos Utility to the Applications folder.
Open the Applications folder to locate the VEXos Utility application.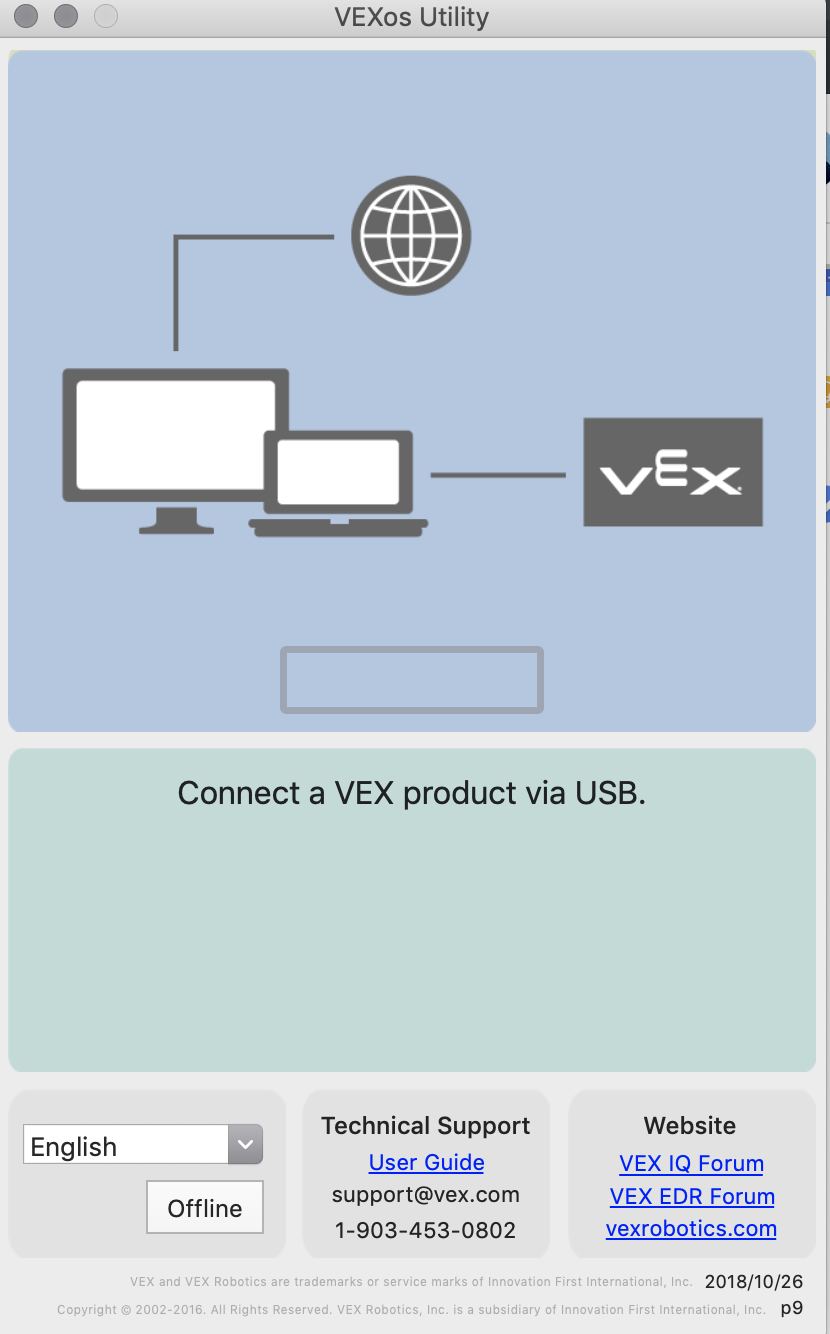 Click on the icon to launch the VEXos Utility.
NOTE: "VEXosUtility" is an application downloaded from the Internet. It may display a message saying, "Are you sure you want to open it?" Click "Open".