On the Brain there are four main buttons that are used to navigate the LCD screen: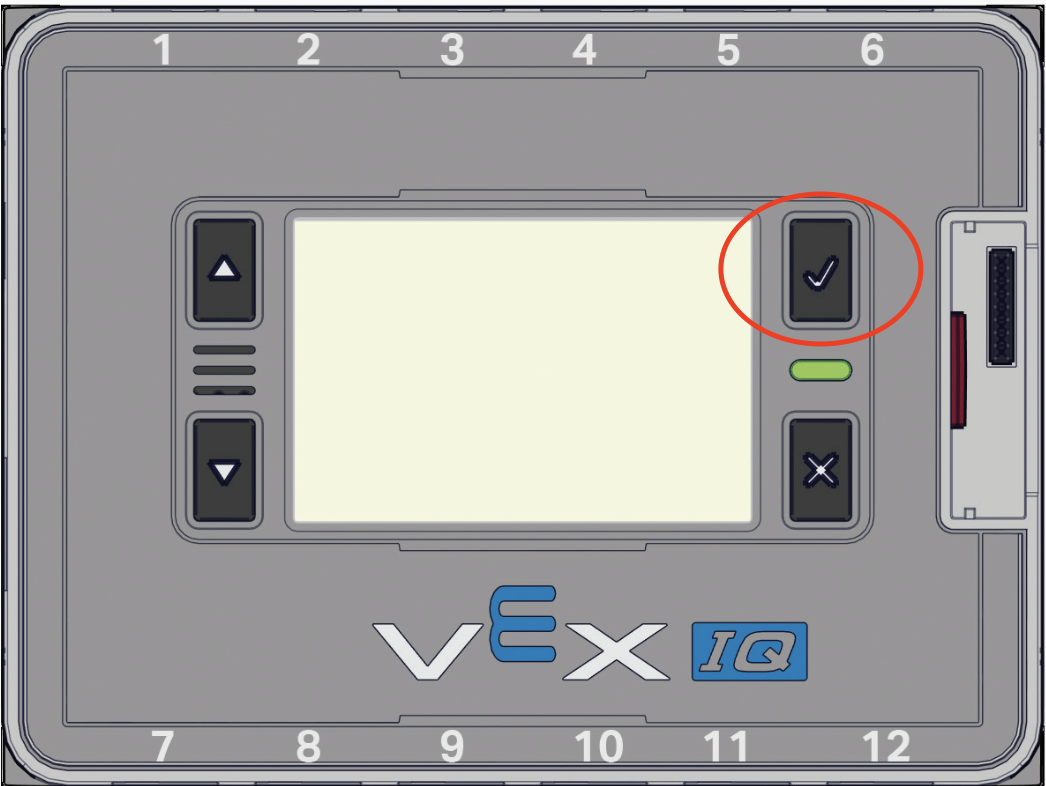 The Check button
The Check button is used to power on the Brain as well as to select different choices on the screen.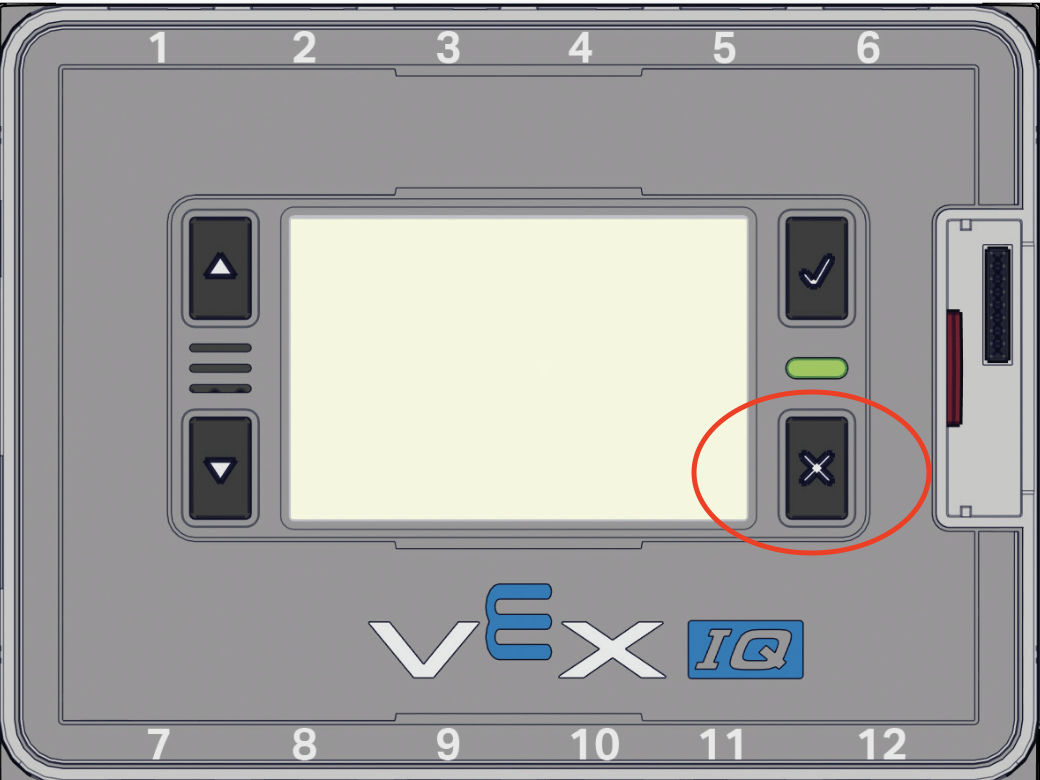 The X button
The X button is used to power off the Brain. It is also used as a "go back" button to return to previous screens.
Click here to view the article, "How to Turn On/Off a VEX IQ Robot Brain."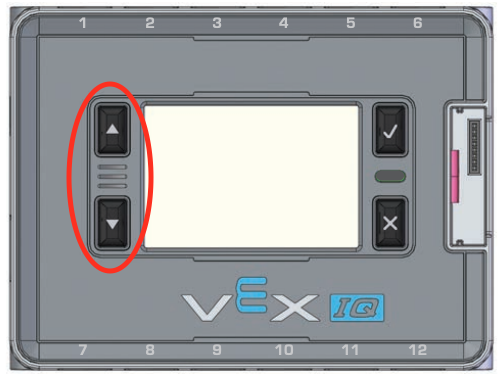 The Up and Down Arrows
The up and down arrows are used to navigate between different options on the LCD screen.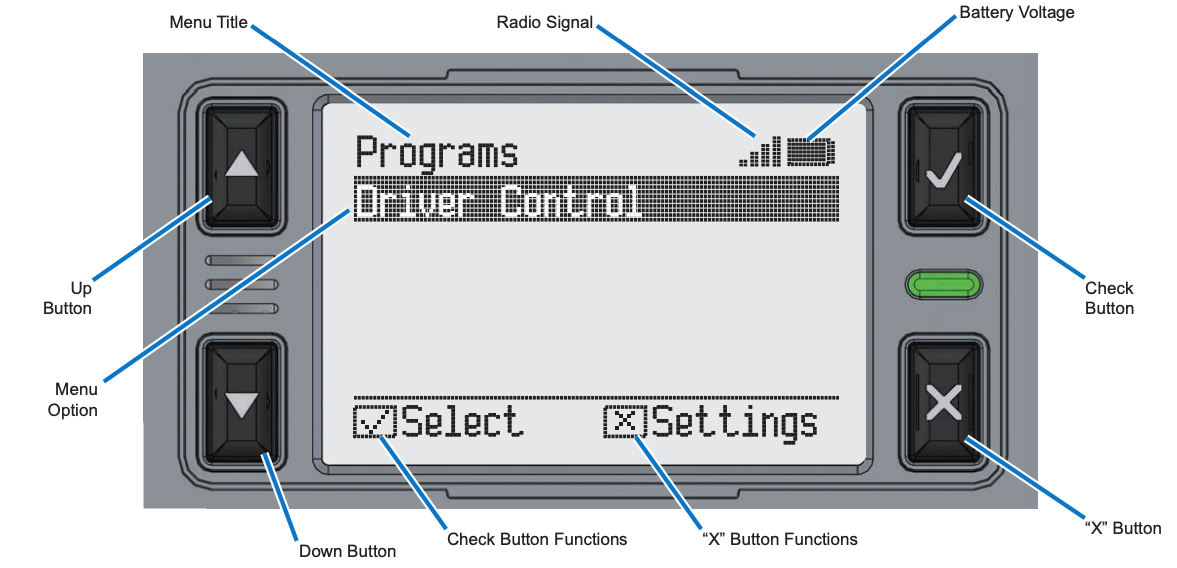 To the left is an example of the LCD screen when powered on. Notice how the bottom of the screen shows how to Select with the Check button, or get to Settings with the X button.