Step 1: Collect the parts that you need.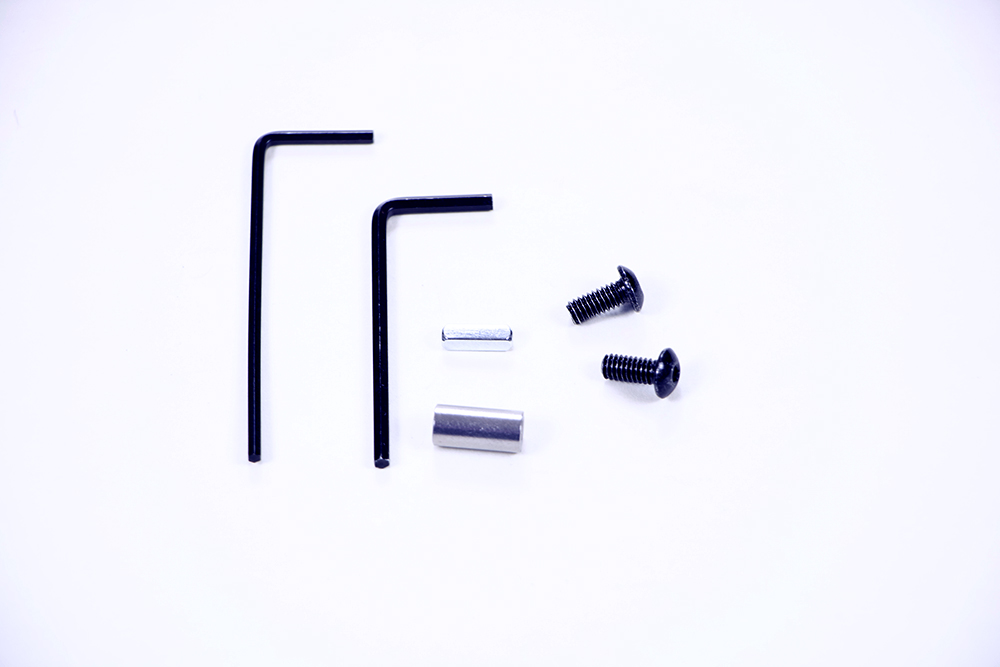 You will need the following parts:

(1) V5 Smart Motor (not shown)
(2) #8-32 x 1/2" Screws
(1) 5-64" Hex Key
(1) 3-32" Hex Key
(1) Shaft Coupler
(1) 1/2" Shaft
Step 2: Update to the V5 Smart Motor.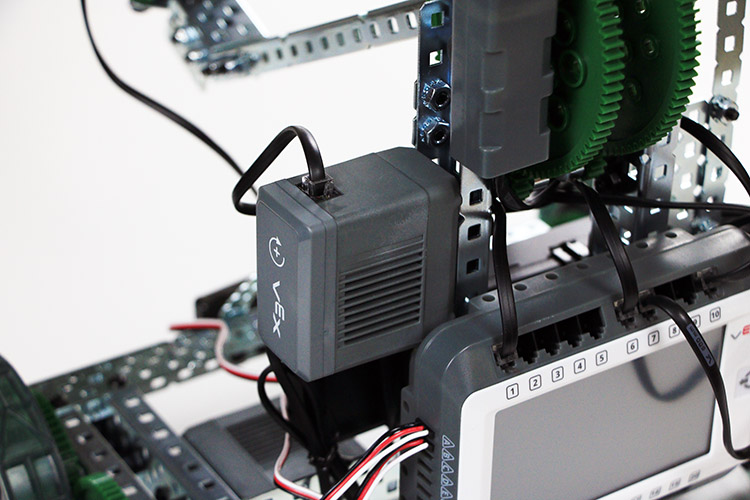 Remove one of your 393 Motors from your Clawbot.

This example will focus on the V5 Smart Motor powering the movement of the Claw Arm.

Test the positioning for the V5 Smart Motor. It should fit in its place.
Step 3: Secure the V5 Smart Motor and wire it to V5 Robot Brain.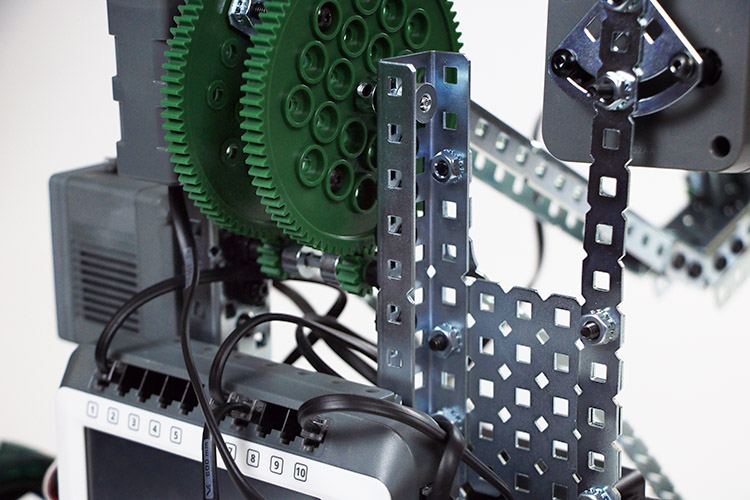 Use the tools that you assembled to securely mount the V5 Smart Motor to where the previous motor was, near the center of the V5 Clawbot's arm support structure.

Make sure that the motor is mounted so that it properly aligns and is able to turn the gear.

Use a Smart Cable to connect your new V5 Smart Motor to Port 8 on your V5 Robot Brain.