Navigating to the "Update" Button
Step 1: Open the File menu at the top-left in VEXcode Pro V5.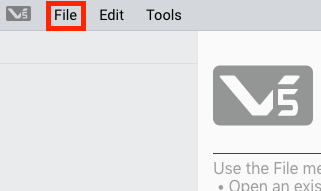 Step 2: Select "About" at the bottom of the dropdown menu.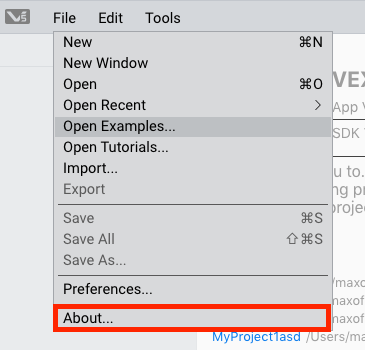 Step 3: Click on "Update."

Once the download is complete, navigate to the folder containing the file you downloaded, double click the file, and follow the setup instructions.