Launch VEXcode Pro V5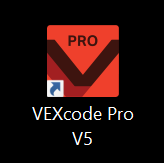 Launch VEXcode Pro V5 using the desktop shortcut.
Open the Example Projects Menu

Select 'Open Examples...' from the File drop-down menu.
Select the Example Project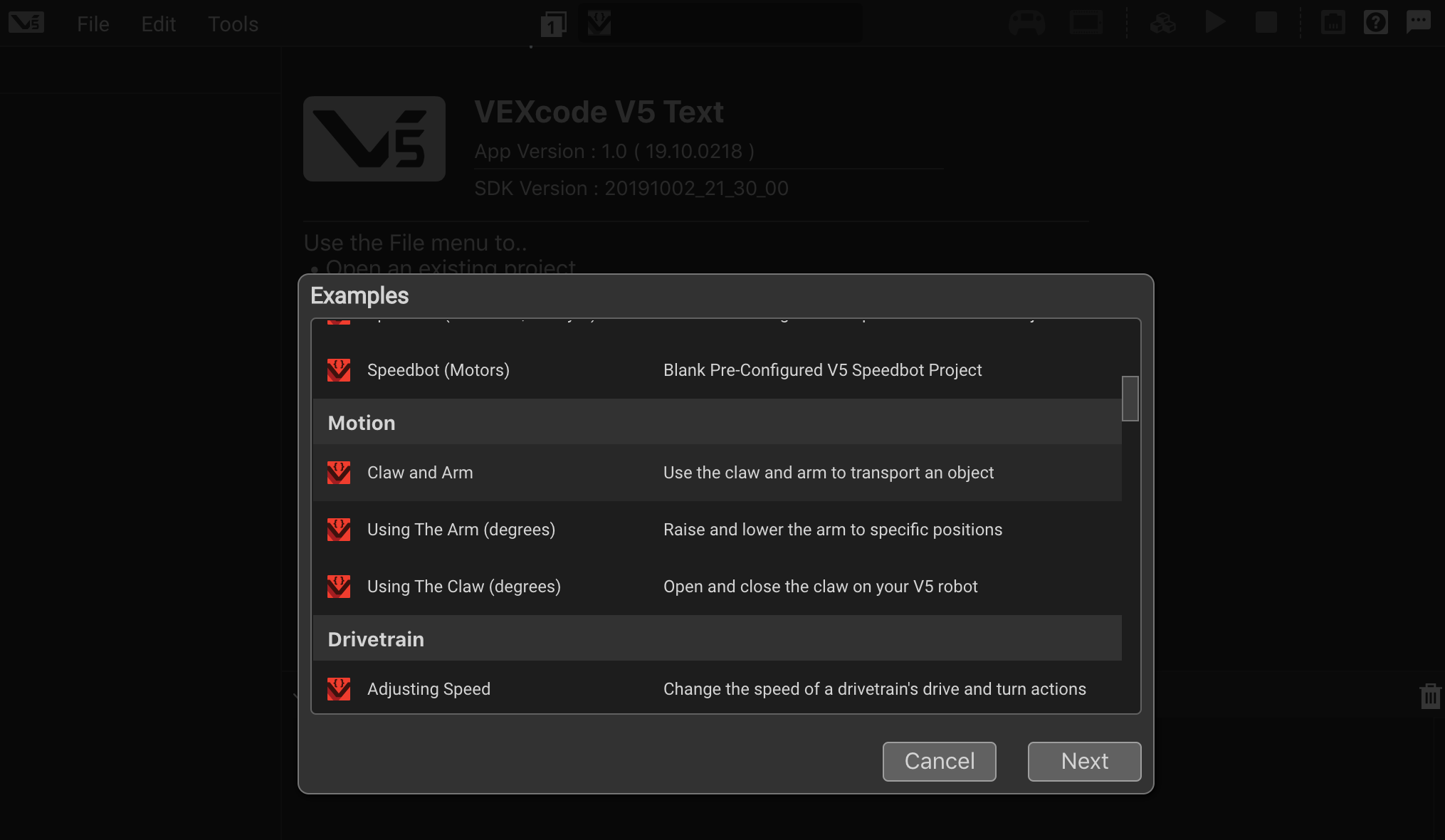 Select the example project and then select 'Next.'
Alternatively, double-clicking the selected example will automatically open the window for assigning the project a name.
Name and Open

By default, the project name will be filled in as "MyProject1." Re-name the project and select the Create button.
NOTE: The name must be under 21 characters long and cannot include spaces.