Step 1: Use this link to open the VEXcode IQ Chrome Web Store page and select "Add to Chrome."

Step 2: Select "Add app" to give VEXcode IQ access to your Chromebook.

Note: You will likely see a small popup while the application is downloaded to your Chromebook.
Step 3: Select "Launch app" to start VEXcode IQ after the download is complete.

Note: You can also find the application in your Application Library and open it from there next time.
Step 4: Begin working in VEXcode IQ.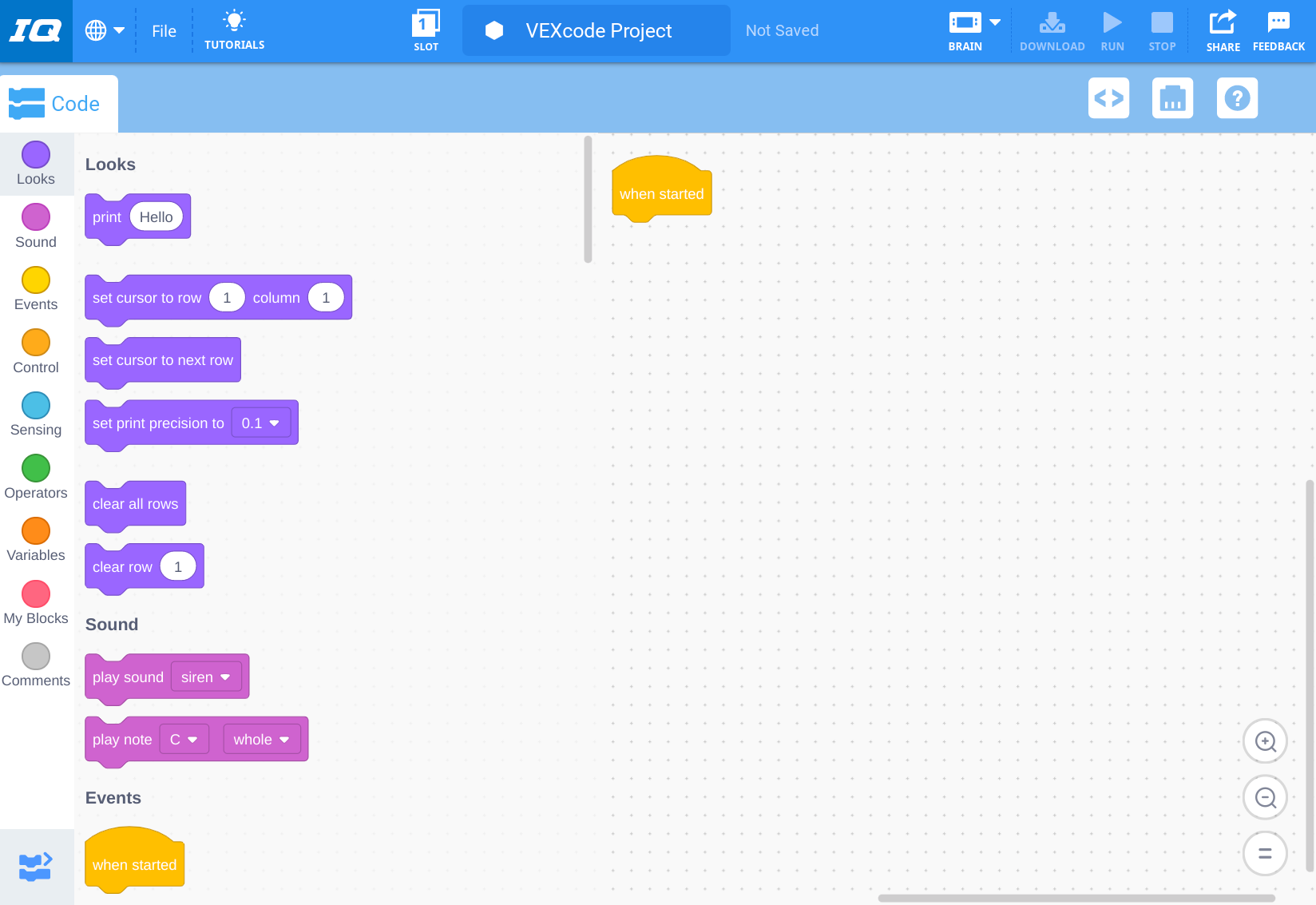 Create a new project to get started with coding in VEXcode IQ!