You can identify the Brain's status by looking at the icon.
| | | |
| --- | --- | --- |
| Brain Icon Color | Brain Icon | Status |
| White | | No connection - The Brain is not connected to the computer properly or is not powered on. |
| Orange | | Connected but the Brain's firmware is not up-to-date. |
| Green | | Connected with up-to-date firmware and ready for a download. |
White Brain Icon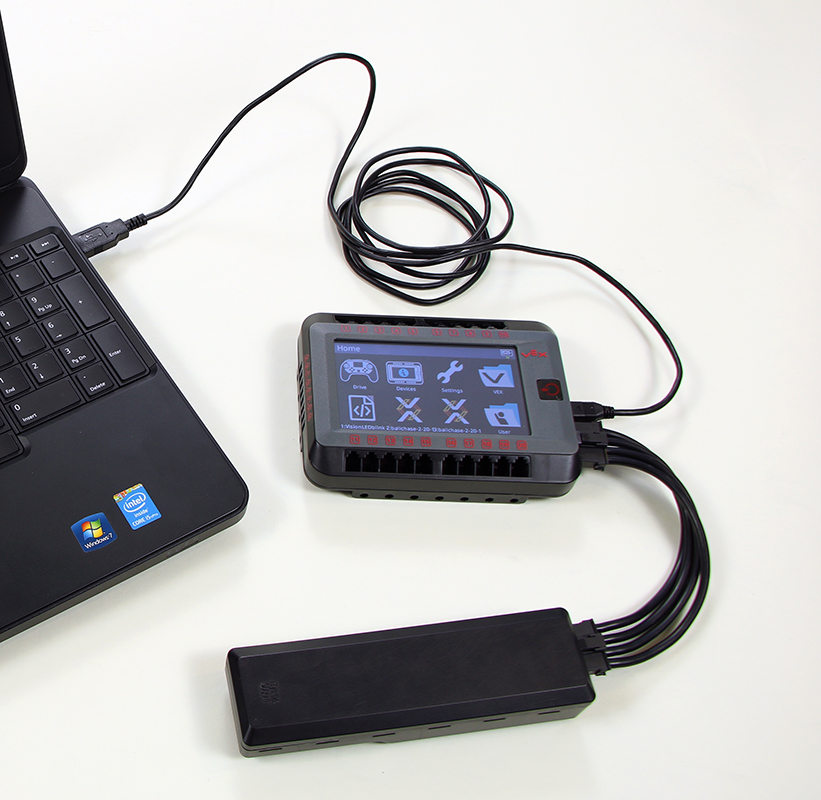 Make sure the Brain is properly wired to your computer and powered on.
Check that the USB cable is working properly.
Click here for help in getting your Brain to power on.
---
Orange Brain Icon

You can update the Brain in VEXcode V5 by selecting the Out Of Date button.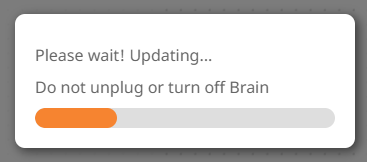 Wait while the firmware updates.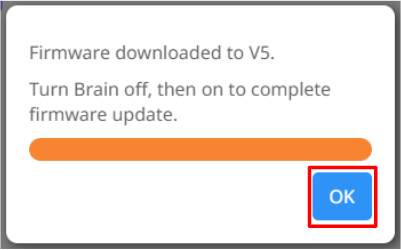 Select OK and power cycle the Brain.
---
Green Brain Icon

You are ready to download your project.
For help in downloading a project to your robot, click here.