Manually charging the VEX IQ Robot Battery is a troubleshooting technique that should only be tried if the Battery is not working and charging the Battery has failed. In this situation, you will see the indicator light on the IQ Battery Charger blinking red when the Battery is inserted. Manually charging at other times could result in damage to the Robot Battery.
Step 1: Gather the required components.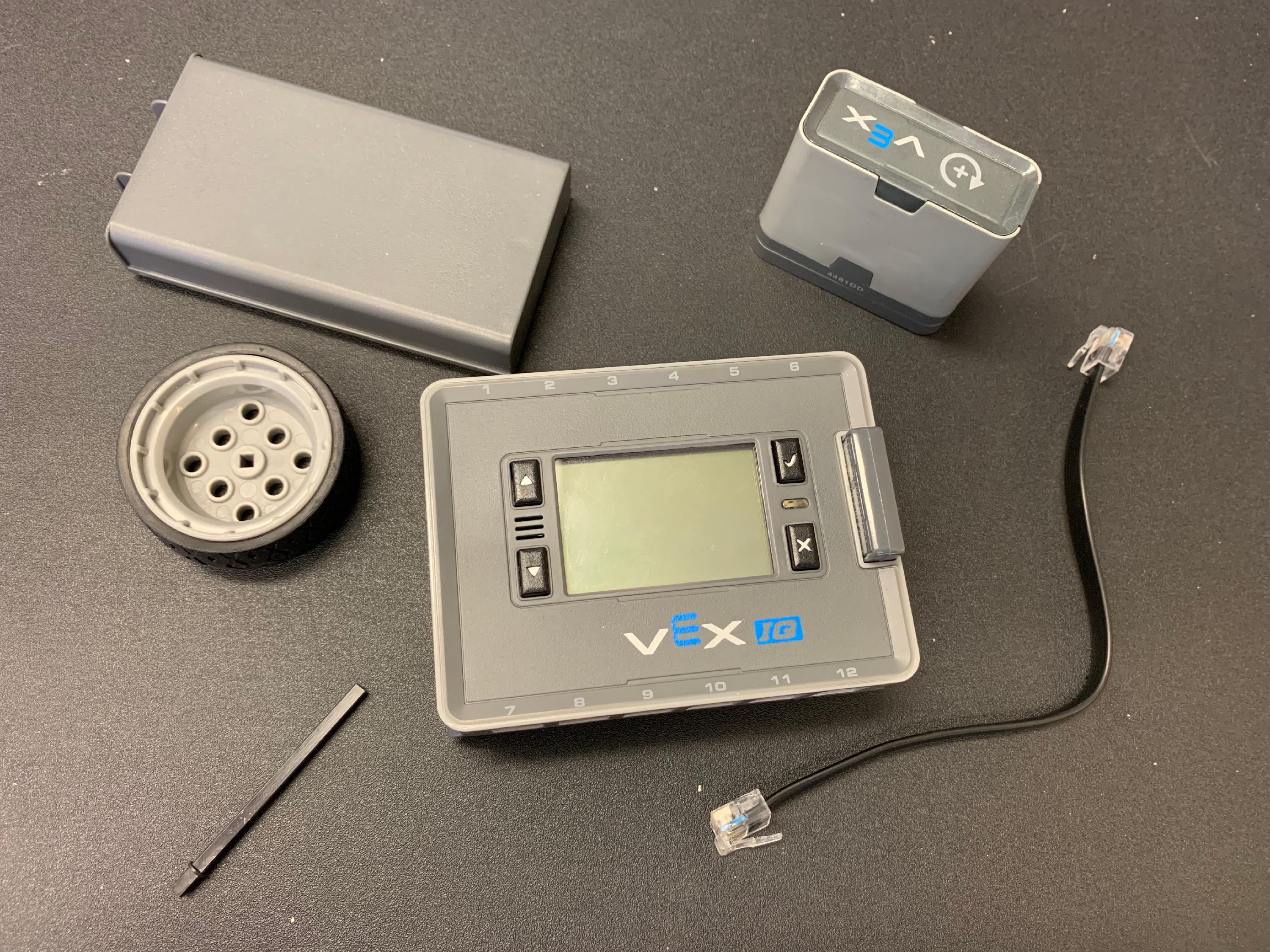 Gather the following items:
1 VEX IQ Smart Motor
Any metal Motor Shaft
VEX IQ Robot Brain
VEX IQ Robot Battery with Robot Battery Fault (blinking red Charger LED)
1 Smart Cable
1 Wheel or gear
Step 2: Insert the Robot Battery into the Brain.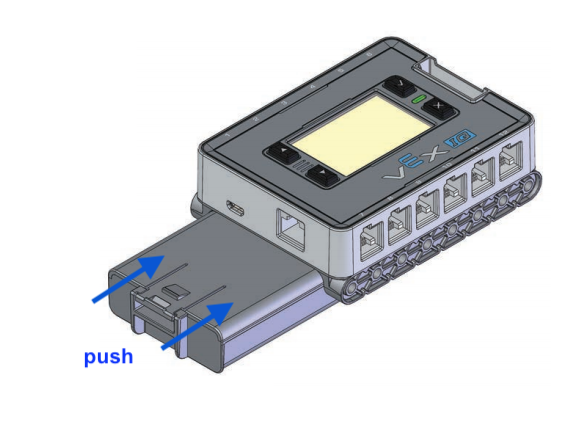 NOTE: Slide the Robot Battery into the Brain until you hear the latch click.
Step 3: Attach the Smart Motor.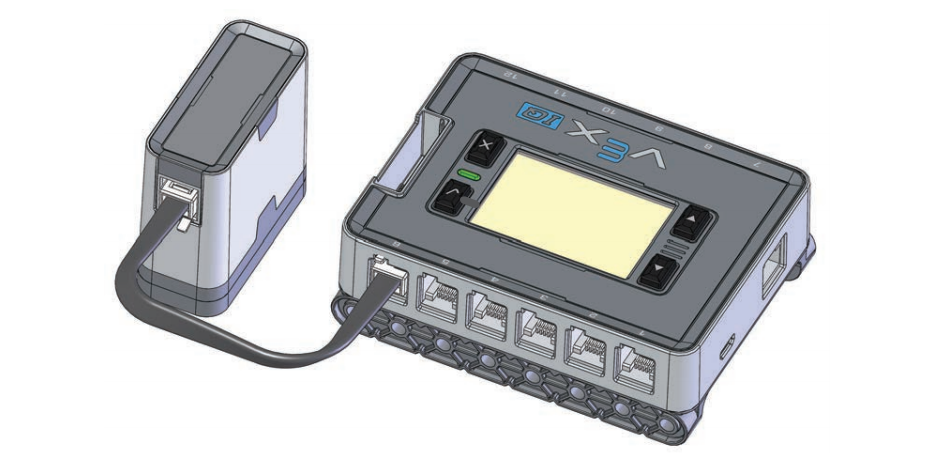 Connect the Smart Motor to any Smart Port using a Smart Cable.
Pull gently on both ends of the Smart Cable to ensure that it is attached securely.
NOTE: Make sure that both ends of the Smart Cable are inserted fully. A click sound should be made when they are connected.
NOTE: Make sure that the Smart Motor is the only device connected to the Brain.
Step 4: Attach the wheel.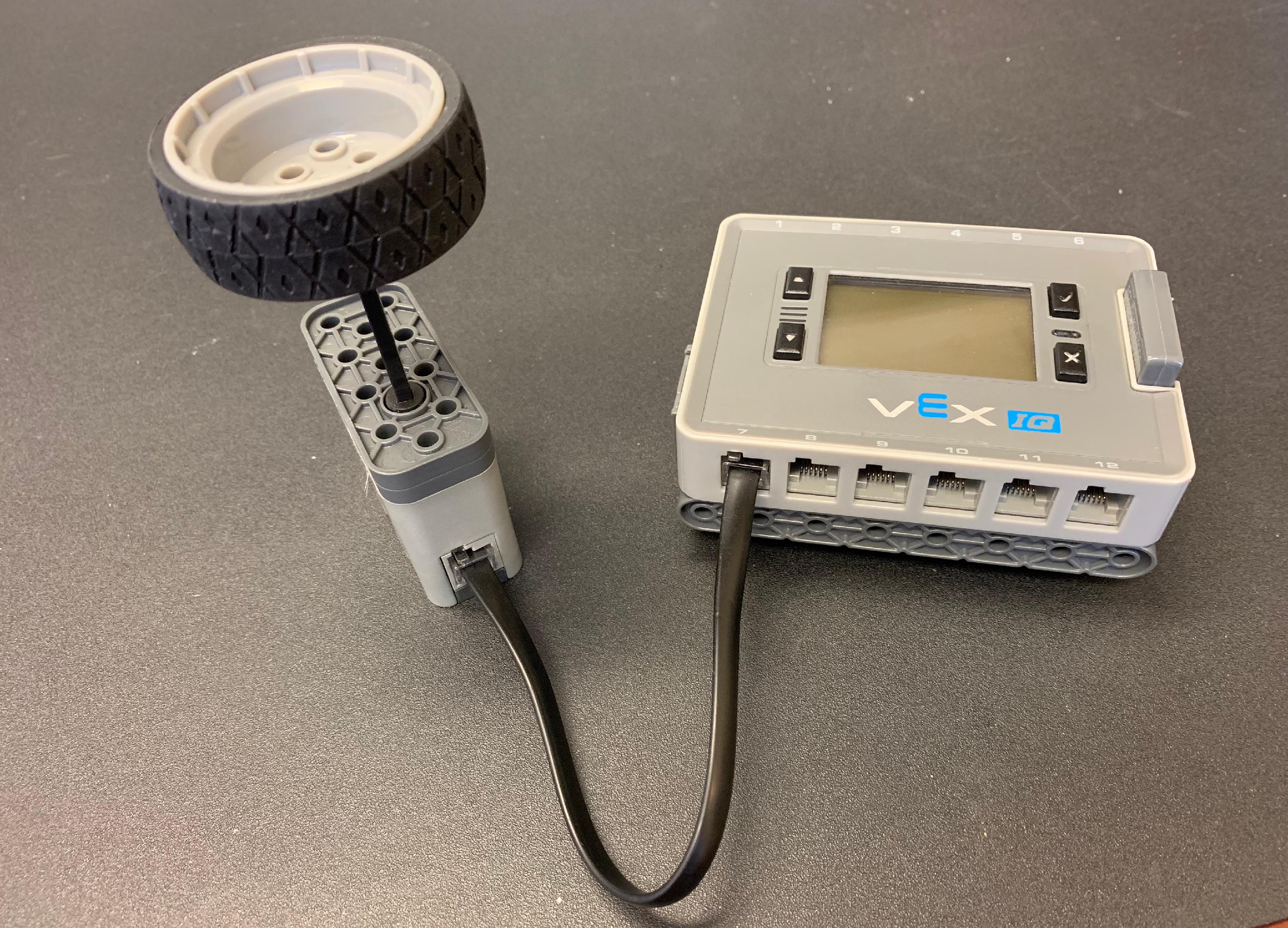 Insert the Motor Shaft into the Smart Motor.
Attach the wheel to the Motor Shaft.
NOTE: Ensure that the Motor Shaft is inserted properly so that the wheel does not slide down the shaft.
Step 5: Rotate the wheel.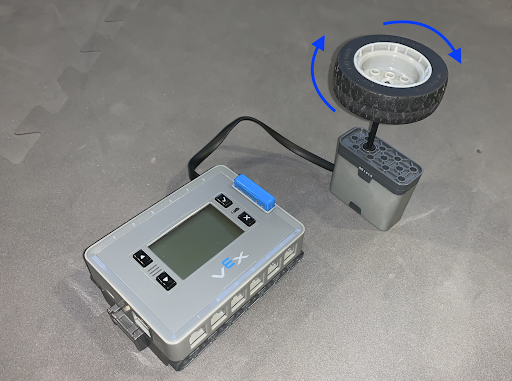 Rotate the gear/wheel back and forth quickly for about one minute.
Remove the Robot Battery from the Brain after approximately one minute and quickly place the Robot Battery on the Battery Charger.
NOTE: When rotating the gear/wheel, the Brain LED light will flash and/or the Brain's LCD screen will flash. The Brain may turn on.
NOTE: If the manual charge was successful, the LED light on the Battery Charger will be solid red after the Robot Battery is slid into the cradle.
If the above procedure does not work, contact VEX support at support@vex.com.
For further instructions, click one of these links: