You can register for a VEX Account by following a few simple steps. You can create as many accounts as you would like, however, for each one you will need a new email address. We do however recommend having just one account for the following reasons:
It will be easier to remember your login information.
You will have to be verified just once as a new user.
Visit https://login.vex.com/register to register.

The page will look like the one below. Fill out the required information for your account and submit.
Verify your account notification.

Once you submit your registration information, you will be sent to a Verification Page.
Verify your account.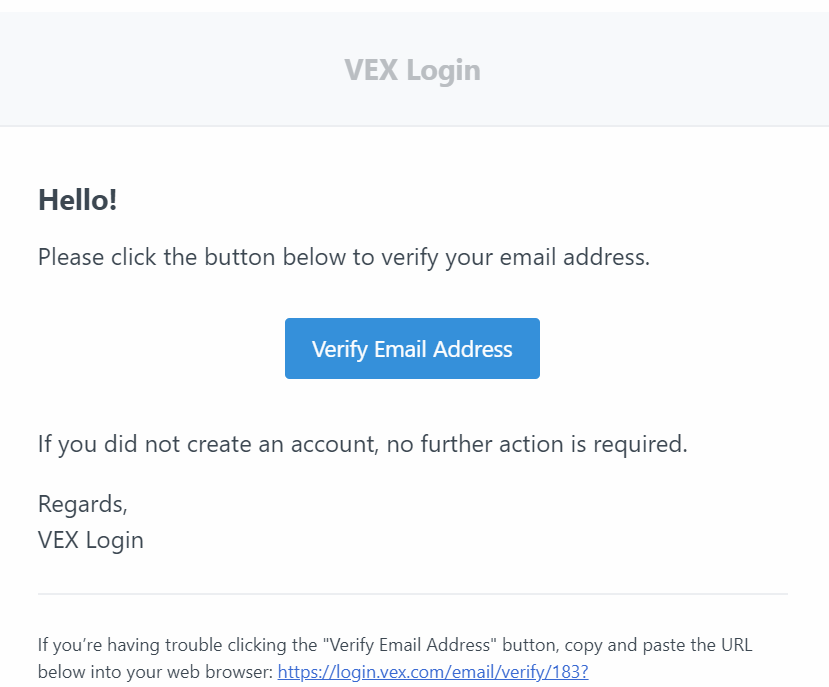 Go to your email inbox and login.
The verification email will be from noreply@mg.vex.com. If the email is not in your inbox, check other folders. If a spam filter moved the email, it might be in your junk or spam folder.
If you did not receive an email, have it resent by clicking "click here to send it again" on the verification page. Open the email from VEX and click the "Verify Email Address" button in the email.
If the "Verify Email Address" button does not work, copy and paste the URL in the email into the web browser.
Login and start your VEX experience!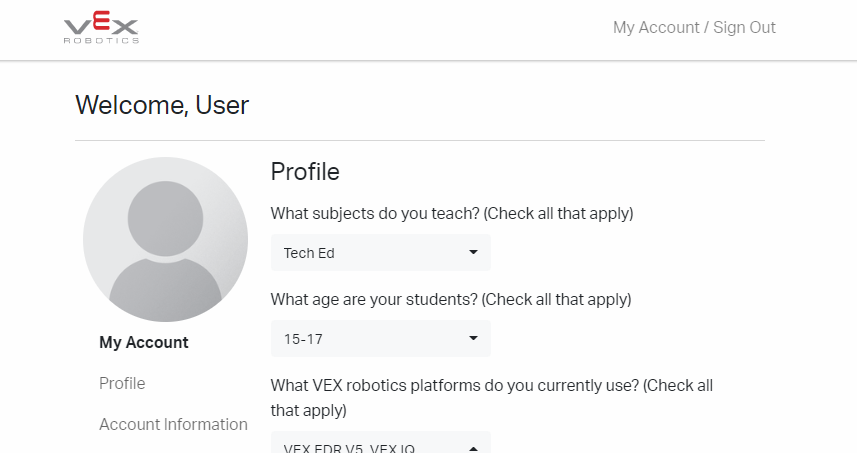 Once the account is verified, you can login to different VEX services and explore the various offerings of VEX!
Note: Current VEX users, who have a vexforum.com account, will need to register a new VEX Account to access all of the current offerings. If the user provides the same email used for the vexforum.com account for their new VEX Account, the two accounts will merge.