Open the Super Kit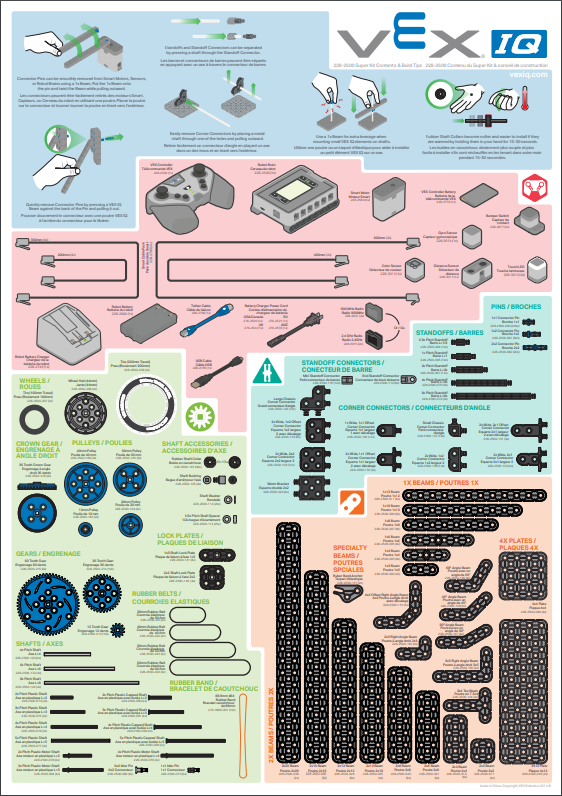 Locate the following that are included within the Super Kit:

Super Kit Contents Poster
Storage Bin
Tray that fits inside of the Storage Bin
All Structure, Connectors, Pulleys, Belts, Shafts, Gears, Wheels, Motors, Robot Control, Sensors, and Power-related components

See the VEX website for the complete list. Keep in mind that missing parts can be replaced through the VEX website.
Group the Parts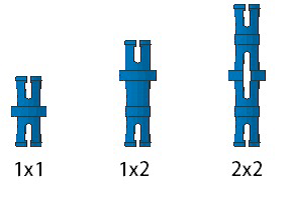 Use the Super Kit Contents Poster as a guide to group multiples of the same piece together.
Decide which pieces will fit in the Tray and which pieces need to be stored below the Tray.
Organize the Tray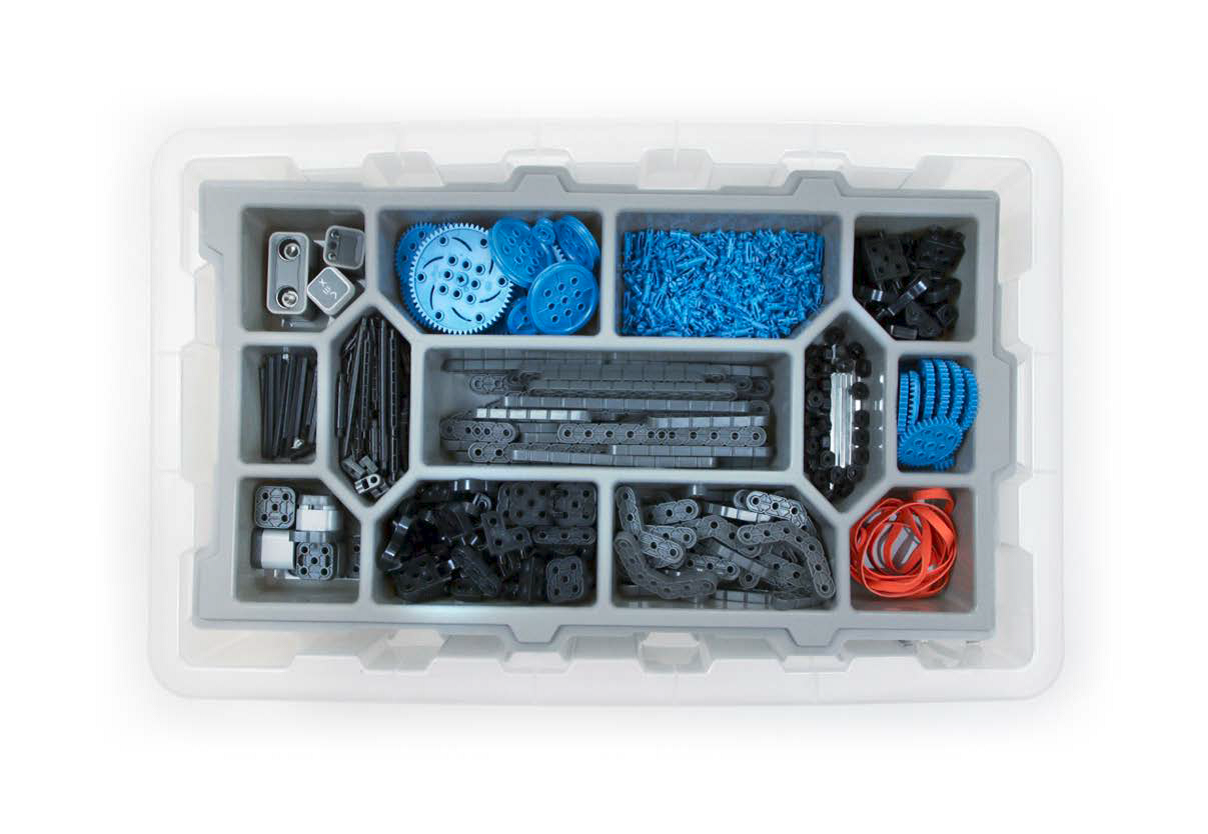 Use the compartments of the Tray to separate smaller pieces into groups based on their types.
NOTE: There is no wrong way to organize the Tray. Typically, the Tray holds small types of beams, connectors, pulleys, pins, shafts, washers, spacers, bushings, shaft collars, and gears.
Organize the Storage Bin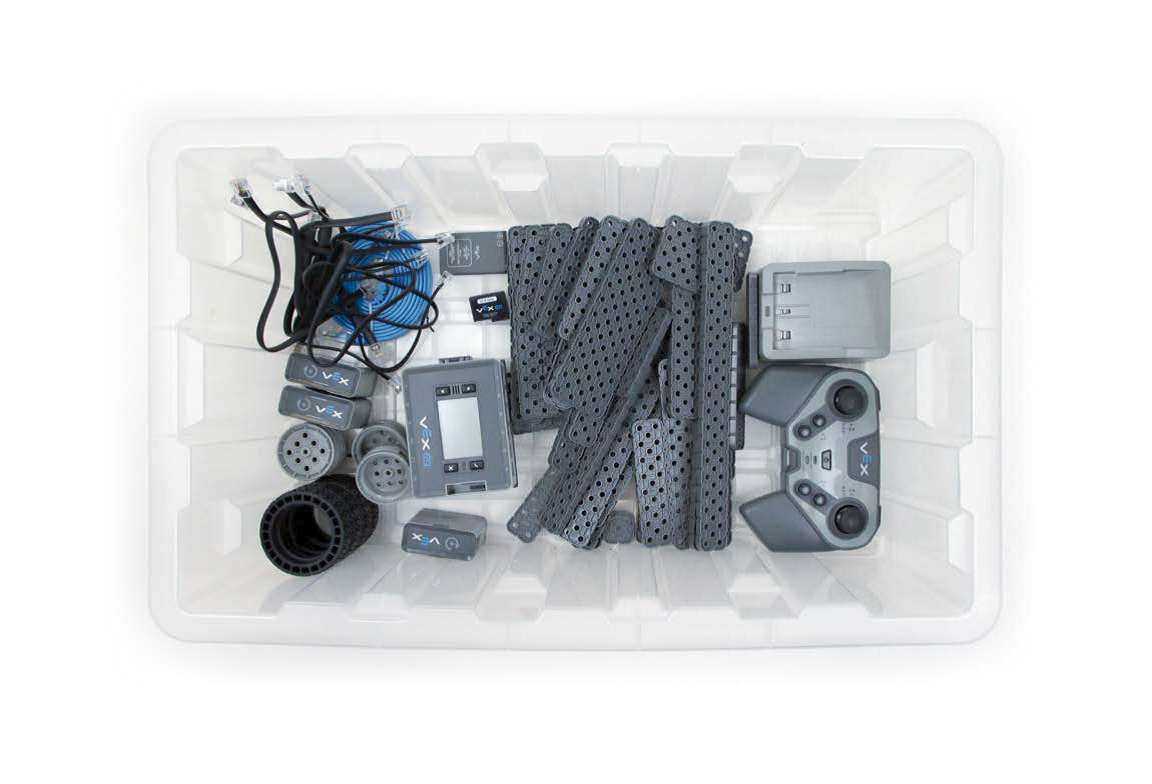 Look at the pieces not included in the Tray and decide how best to arrange them in the bottom of the Storage Bin.
Place all of the remaining pieces in the Storage Bin as neatly as possible.
Assign the Super Kit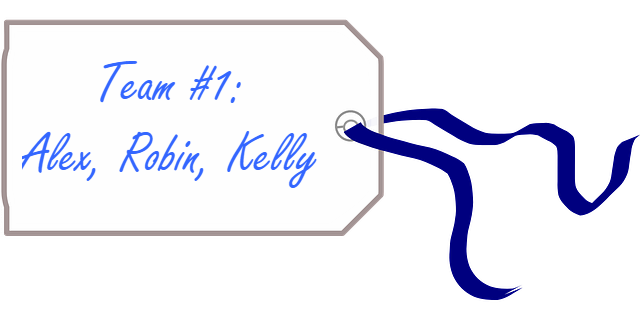 Assign the Super Kit and label it as appropriate.
Ask users to carry completed robots in the Storage Bin as a safety protocol.
Remember to retain the Super Kit Contents Poster and Tray even if they are not being used.