Sometimes the VEX IQ Robot Brain displays a message that a firmware update is needed for a device.
Before getting started, have the VEXos Utility already downloaded to your Windows or Mac computer.
Step 1: Connect the device to the Brain, and the Brain to the computer.

Make sure the device is properly plugged into the Brain and that the Brain is turned on.
Connect the Micro USB side to the Brain and the USB side to the computer.

Step 2: Update with the VEXos Utility.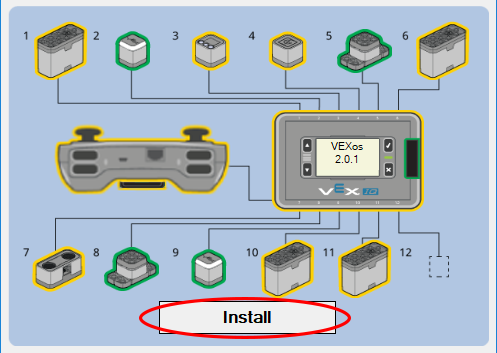 NOTE: The parts that need to be updated are highlighted in yellow.
Click the "Install" button in the VEXos Utility and do not disconnect any cables or close the utility until the update is complete.
NOTE: The Brain might reboot during the update process. Only turn the brain back on if prompted to do so.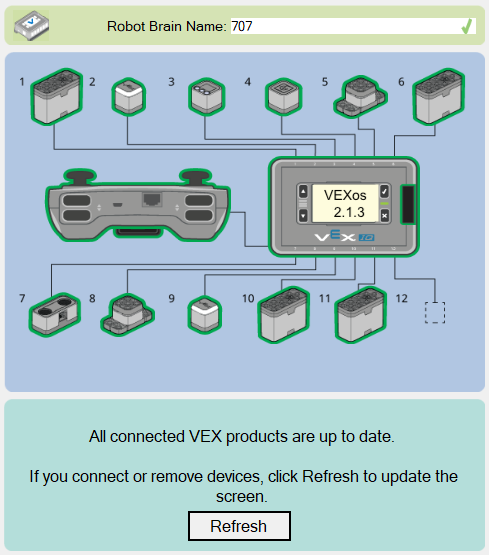 Listen and watch for a cheering sound and the message "All connected VEX products are up to date." Then the firmware update is complete and you can disconnect the Brain from the computer.
NOTE: Up-to-date devices are now highlighted in green.