VEX offers a comprehensive set of resources and curricular support to enable you to teach computer science successfully and easily using VEXcode VR. VEXcode VR educational offerings afford several levels of facilitation and scaffolding. They can be implemented individually or in combination to best match your teaching style and the needs and interests of your students.
VR Computer Science Courses
The Computer Science Level 1 Blocks Course, and the Computer Science Level 1 Python Course are introductory computer science courses taught using engaging, robotics-based activities in VEXcode VR. As students solve various coding challenges using the VR Robot, they learn about fundamental computer science concepts such as project flow, loops, conditions and algorithms.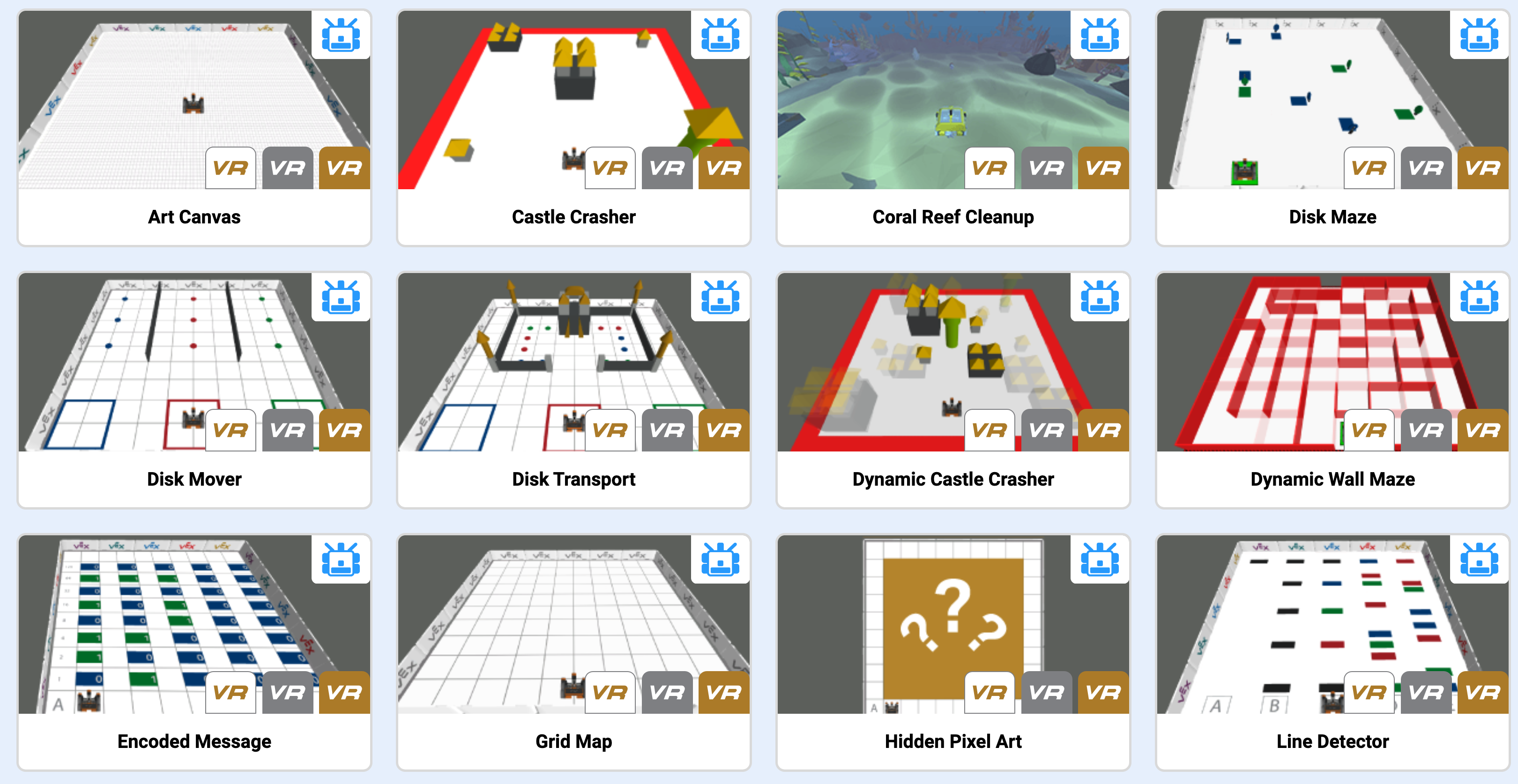 VR Activities
---
VR Activity Labs
---
VR Camps
Where Do I Start?
If you are beginning to teach computer science with VEXcode VR for the first time, it is easy to get your program up and running.
---