PD+ Insights is one of the many valuable professional development offerings available to PD+ subscribers. These articles offer educators short readings that can be used to gain insight and inspiration along your professional development journey.
You will need to have an active subscription to PD+ to enroll in PD+ Live Sessions. For more information on activating or obtaining a PD+ subscription, see this article.
---
What are VEX PD+ Insights?
PD+ Insights is a collection of articles about a variety of topics related to STEM pedagogy. From research and trends, to reflection and inspiration, there is a little something for everyone. New articles are posted regularly throughout the year, and cover a wide breadth of topics and content areas.

Article topics have included:
Reflections from conferences participation or presentations
Support for teaching math concepts with robotics
Strategies for documenting and assessing student learning with VEX
Collaborating in a Computer Science classroom
Summer Reading inspiration from the VEX team
Facilitating collaborative decision making in your VEX classroom
Tips and Tricks for starting your year off with robotics
Leveraging the engagement of informal learning spaces
Growth mindset, student agency, and social-emotional learning with VEX
and much, much more!
Insights articles are a great way to augment your learning from Training Courses or the VEX Educators Conference, gather ideas for classroom teaching practices or lesson activities, or ignite and extend PD+ Community conversations.
---
How do I navigate PD+ Insights?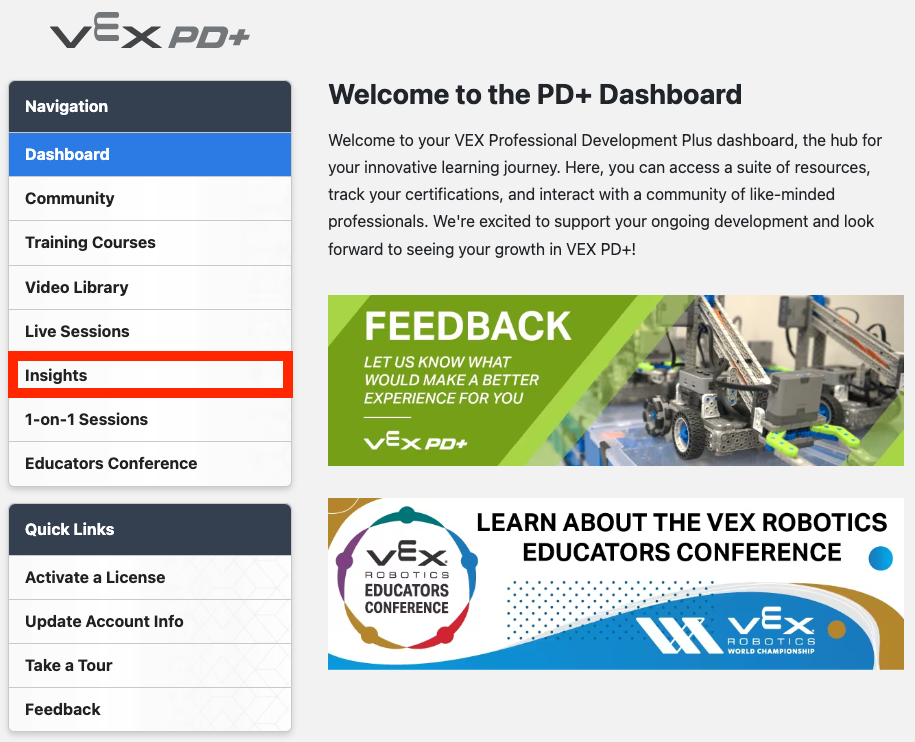 Once you are logged into PD+, select 'Insights' from the Dashboard.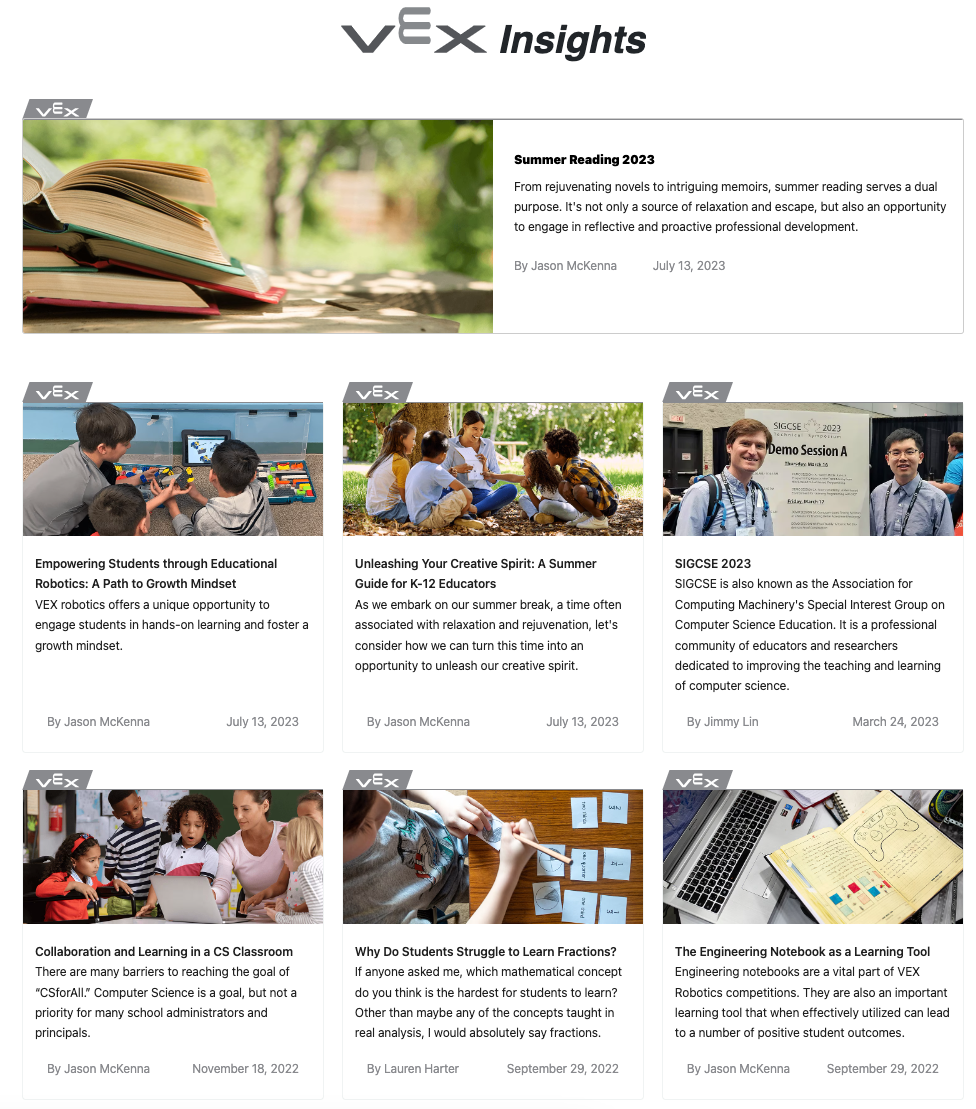 On the Insights page, you will see a variety of articles available to read. Articles are sorted by date of publication, with the most recent articles appearing on the first page.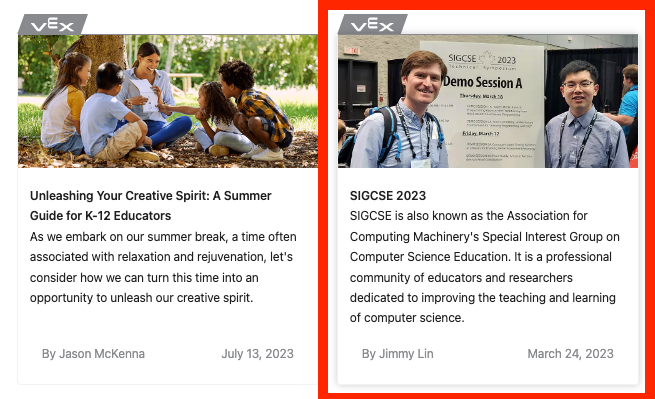 Each article tile shows the title of the article and brief synopsis, as well as the author and the date of publication.
To view an article, select the article tile.
When you are finished reading, select 'Back to Insights' at the top of the article to return to the main Insights page.